We may be entering a joyous holiday season, but it's not the most wonderful time of the year for avid golfers living in the northern half of the country. As the sunlit portion of the days grows shorter and as the mercury steadily plummets, a round of golf north of the 38th parallel becomes a battle with the elements. It's a battle that Mother Nature usually wins.
When equipped with the right cold weather gear, however, golfers can trek across the fairways in relative comfort. Here's a closer look at six articles of clothing and accessories that can make winter golf more enjoyable.
G-Tech Apparel Heated Pouches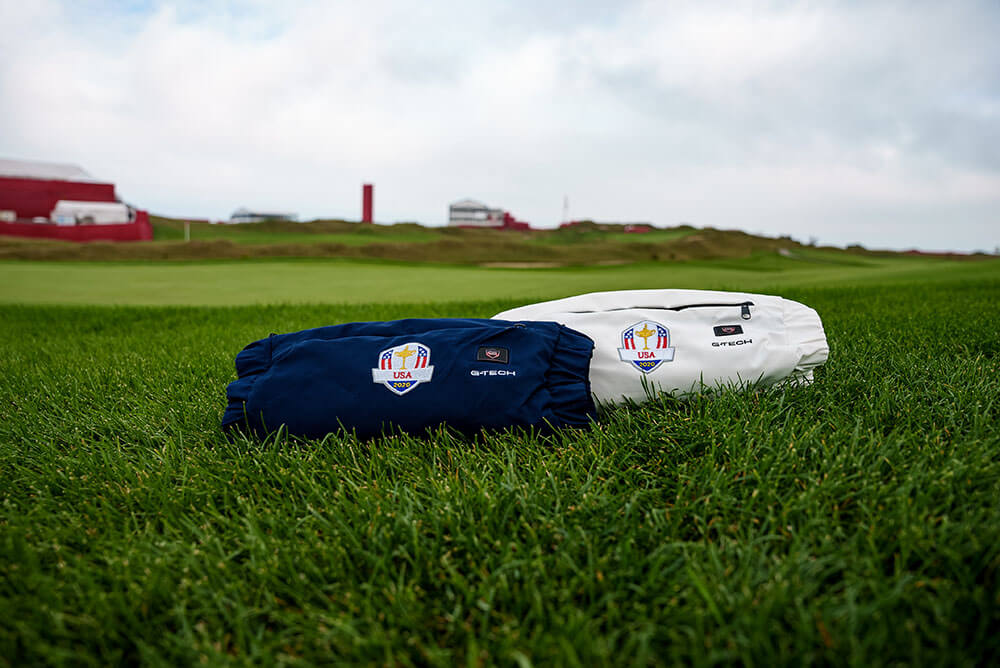 If you've ever hit an iron thin in the cold—specifically when your hands are freezing—you know that the resulting tingling sensation that overtakes your fingers can linger for a long time. It goes without saying that warm hands are a necessity if you want to play well or simply enjoy a round of cold-weather golf. When it comes to keeping hands warm on the course, G-Tech Apparel's heated pouches (starting at $120) do it better than anything else.
With an outer shell made from a water-resistant material, G-Tech's pouches are lined with a down-alternative, polyfill material, but the real heating power is generated from a rod-shaped device (essentially a cylindrical heating pad) powered by a lithium polymer battery. When the device is turned on, golfers grip the rod inside the pouch, which quickly transfers heat to the skin. "The gripping motion is the best way to get the most concentrated amount of heat through your hands," says Jesse Galvon, G-Tech Apparel's president and CEO. "By keeping your hands warm, you're actually creating blood circulation, which heats your body temperature, so you'll keep your entire body warmer." Gtechapparel.com
Galvin Green Landon Golf Mitts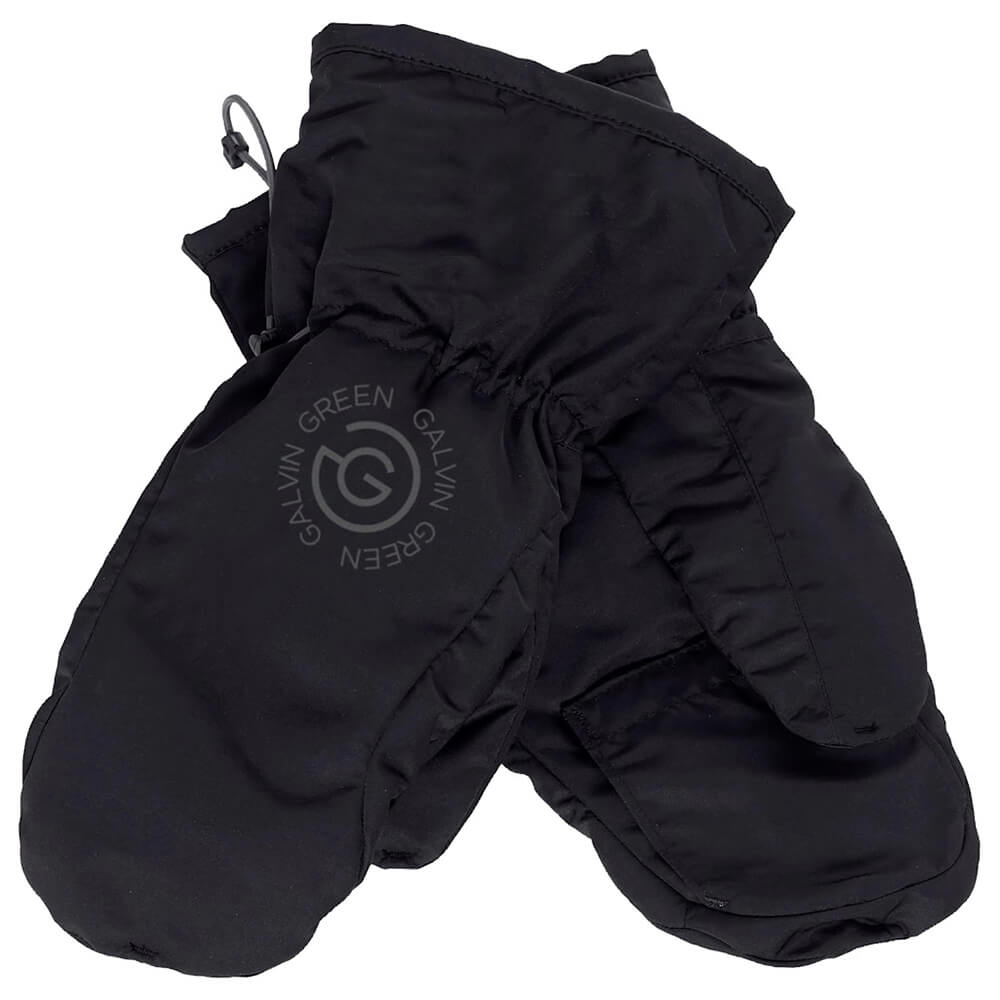 If you plan to brave the elements on the golf course this winter but the idea of wearing a heated pouch doesn't appeal to you, you'll need a superior pair of winter gloves. Although many brands now offer fleece-backed gloves equipped with the same high-performance leather that adorns their premium lineup of warm-weather offerings, those gloves can still be cumbersome. Moreover, many golfers find that the feeling of wearing two gloves can be a challenging sensation to overcome as they're attempting to swing with confidence.
If that sounds like you, Galvin Green's Landon golf mitts ($89) may be the answer. The gloves are constructed from the same Interface-1 materials that the apparel company uses to make its warm and waterproof outerwear, which means these mitts are windproof, their interior is soft, and the gloves are breathable, which allows your hands to stay warm without sweating. Yes, you'll have to take them off to hit every shot, but they'll keep your hands warm in between, meaning the swings you take this winter will feel just like they do during the high season. Galvingreen.com
Kjus Gemini Vest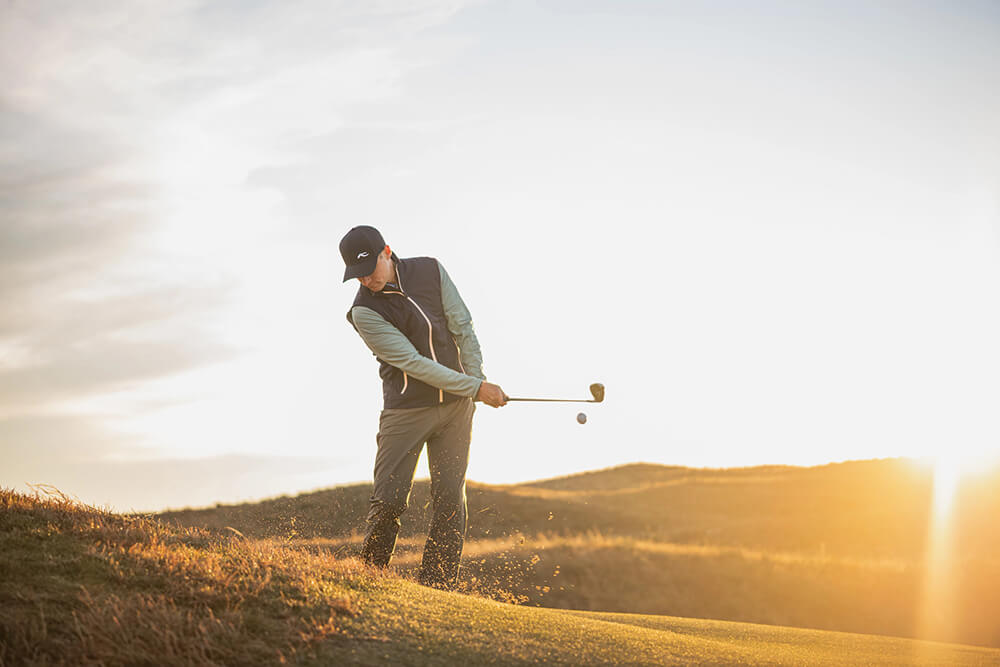 When it comes to staying warm on the course, the biggest challenge is how to do it without feeling encumbered by bulky clothing or too many layers, both of which can restrict the full motion of a golf swing. The Gemini Vest by Kjus ($399) in many ways renders that struggle obsolete, which may not be surprising given that the athletic apparel brand was founded by a champion alpine skier—Olympic and World Champion Lasse Kjus of Norway. The vest's advanced, synthetic material is treated with a water-repellent finish, and the garment is reversible. When the light-colored side is worn facing out, the vest pulls heat away from the body; but when the dark side is worn on the outside, the vest absorbs ambient heat and pulls it inside, closer to the golfer's body. Kjus.com
Galway Bay Thermal Sleeves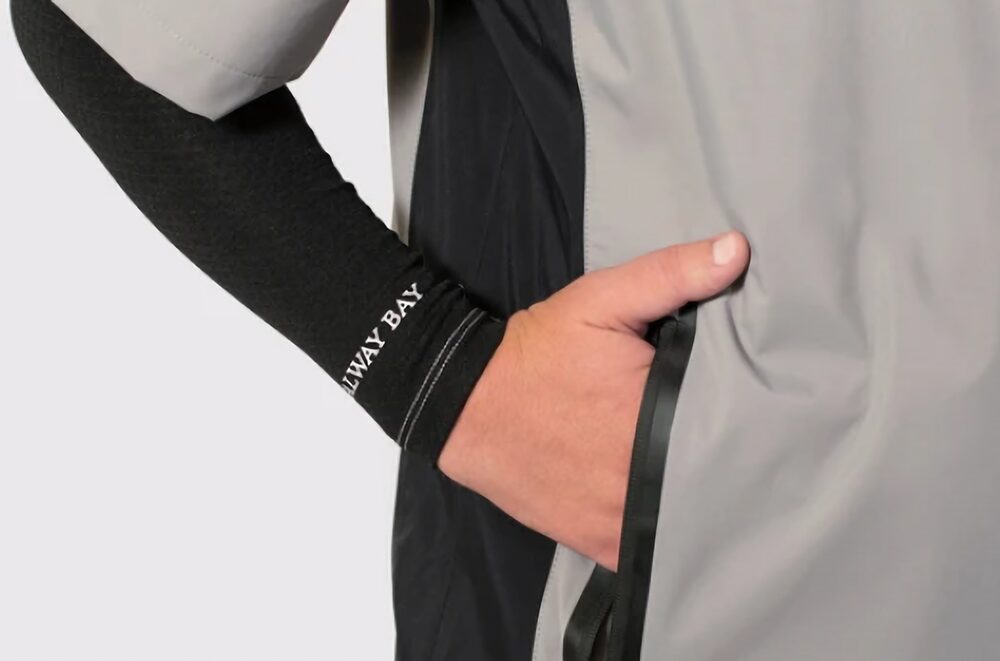 Galway Bay is known primarily for its all-weather outerwear, but it also makes thermal, water-resistant sleeves ($29), which are an ideal accessory to pair with performance vests. These thermal sleeves aren't compression garments; instead, they're equipped with a rubber top ring, which secures them around the upper arm and prevents them from sliding down. The sleeves are also made from a Teflon-treated fabric that is soft and quiet. Perhaps best of all, they're easy to slip on and off, which means golfers can quickly adapt on the course whenever the conditions change. Galwaybaygolf.com
FootJoy Winter Golf Boots and Stratos Golf Shoes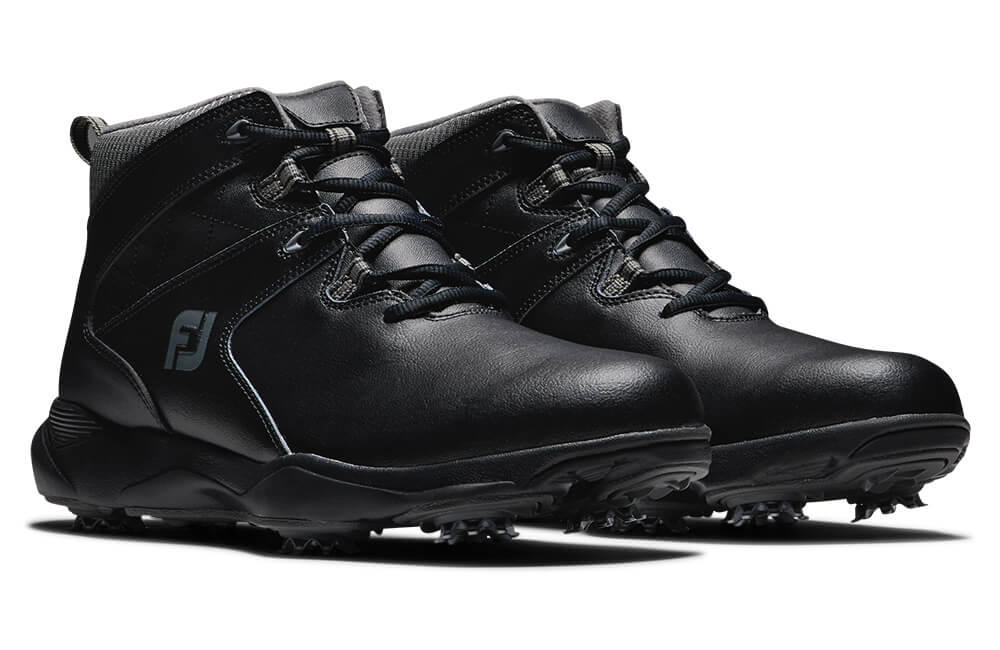 Admittedly, the winter doesn't produce many days with inclement weather that are still suitable for rounds of golf. When those days do come around, however, you'll need footwear that can handle it, and FootJoy's Winter Golf Boots ($129.99) are up to the challenge. The high-cut boots (from a golfing perspective, anyway) are made from full-grain leather, which is both breathable, durable, and waterproof—so much so that FootJoy guarantees these boots remain waterproof through a full year of use.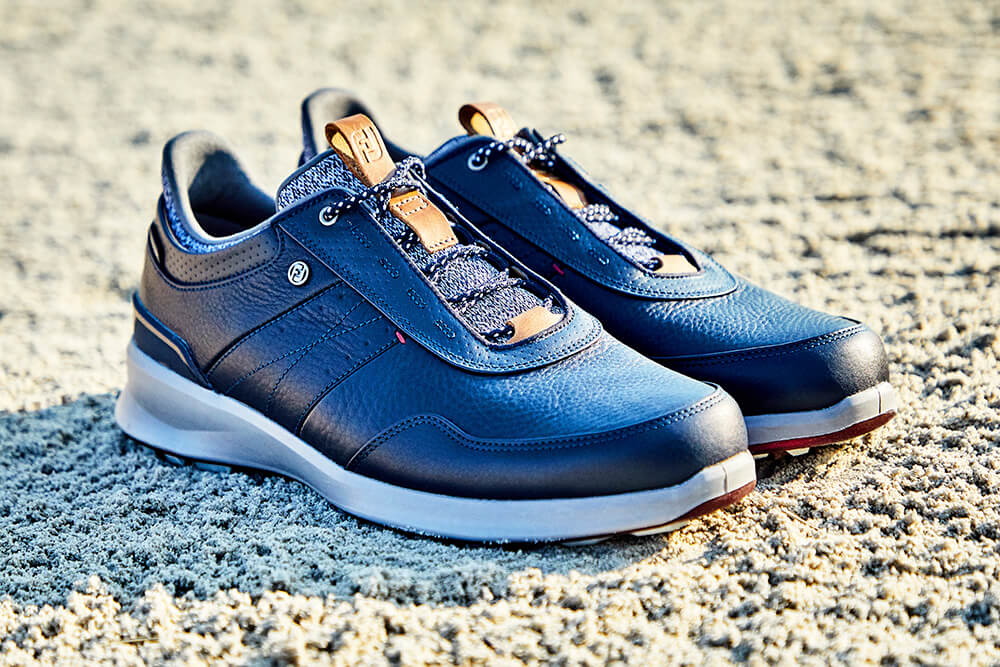 For all other winter days of golf, the warmest golf shoes are going to be the ones that are also waterproof, and FootJoy's Stratos ($199.99) is one of the brand's most exceptional models in that regard. The shoe's processed and treated materials carry a two-year waterproof warranty. Moreover, the shoe features the brand's StratoFoam cushioning system, which acts as a shock absorber—one that also maximizes the return of energy during any type of movement. Additionally, the Versatrax+ tread pattern on the shoe's outsole offers stabilizing traction, even on terrain that's been hardened by the winter climate. Footjoy.com
Radmor Five-O Corduroy Pants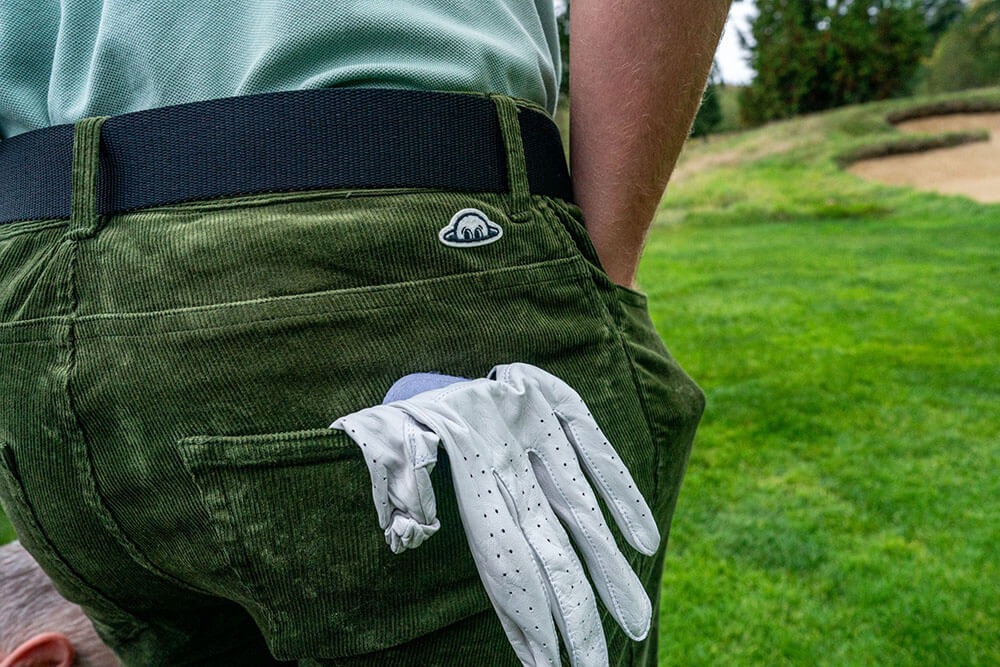 A lot of times, winter rounds require not just a pair of golf pants but a thermal base layer underneath. For those intermediate days that are cold—but not quite base-layer cold—golfers will find all the warmth they need inside a pair of Radmor's Five-O Corduroy Pants ($128). Made from stretch corduroy that delivers four-way performance in a comfortable package, the pants are inherently warm thanks to corduroy being a high-pile weave material that effectively traps in heat. But unlike traditional corduroy material, these pants are made from a hybrid of sorts—a blend that includes breathable Pima cotton and flexible Elastane—which allows golfers to swing and move freely out on the course. Radmorgolf.com
What gear do you wear to play winter golf?