With a locale that can't be beat, Rusacks is

the

place to stay in St. Andrews thanks to a recent renovation and expansion
When the Rusacks St. Andrews hotel opened adjacent to the Old Course's 18th fairway in 1877, the 70-room establishment became the world's first purpose-built golf hotel. For more than a century, Rusacks attracted some of the biggest names in golf: According to General Manager Seamus Coen, Arnold Palmer never stayed anywhere else when he was in town. More recently, however, the property had grown tired and dated, or in Coen's words, "an old lady who needed a complete facelift."
In late 2019, Adventurous Journeys Capital Partners acquired Rusacks, adding it to its Marine & Lawn portfolio of properties. Throughout the pandemic, the company oversaw a comprehensive renovation, which included a 42,000-square-foot expansion of the hotel. Last September, the new Rusacks emerged, bolstered by 120 guest rooms, two new restaurants, a rooftop patio, and a design that puts a modern spin on the property's traditional Scottish style.
1. Rooms with a View
The prime accommodations are the 10 Swilcan King or Twin rooms, with balconies overlooking the Old Course's 18th fairway. Just be careful: Standing out there it's easy to lose track of time as you watch groups of golfers finishing their rounds.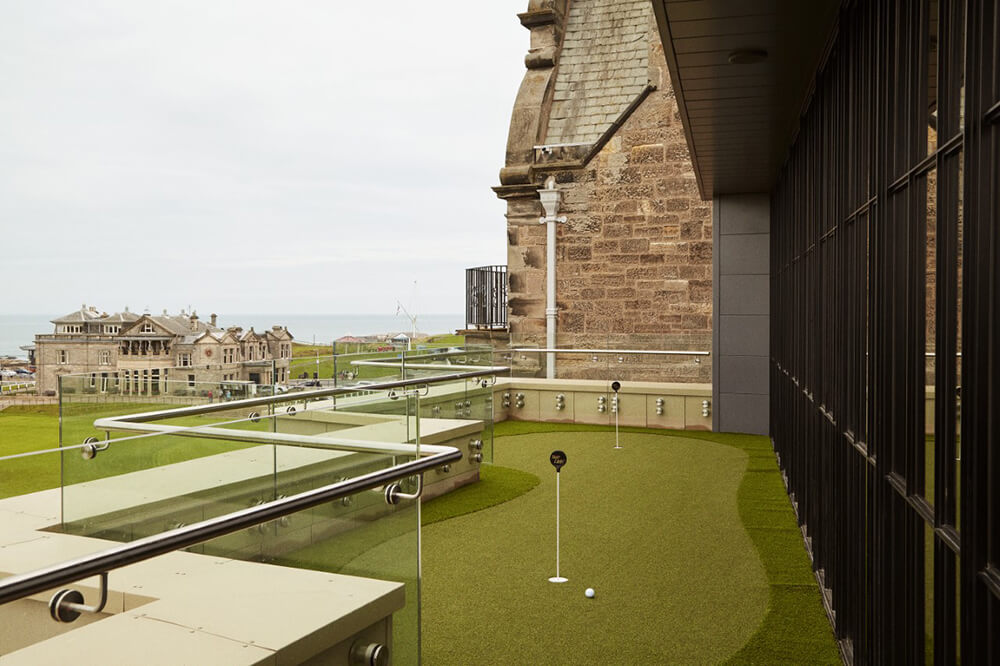 2. Rooftop Putting
There is only one place in St. Andrews where you can roll putts with an aerial view of the Royal & Ancient Clubhouse: the synthetic, rooftop putting green atop the hotel's new wing.
3. Caledonian Flavors
The glass locker of dry-aged Scotch beef on display as you enter 18, Rusacks's rooftop restaurant and bar, says it all: The chateaubriand or tomahawk is a must but don't overlook the native Cumbrae Rock oysters—served either dressed with dill, apple, and fermented cucumber or natural with traditional accoutrements, such as lemon, tabasco, and a shallot mignonette.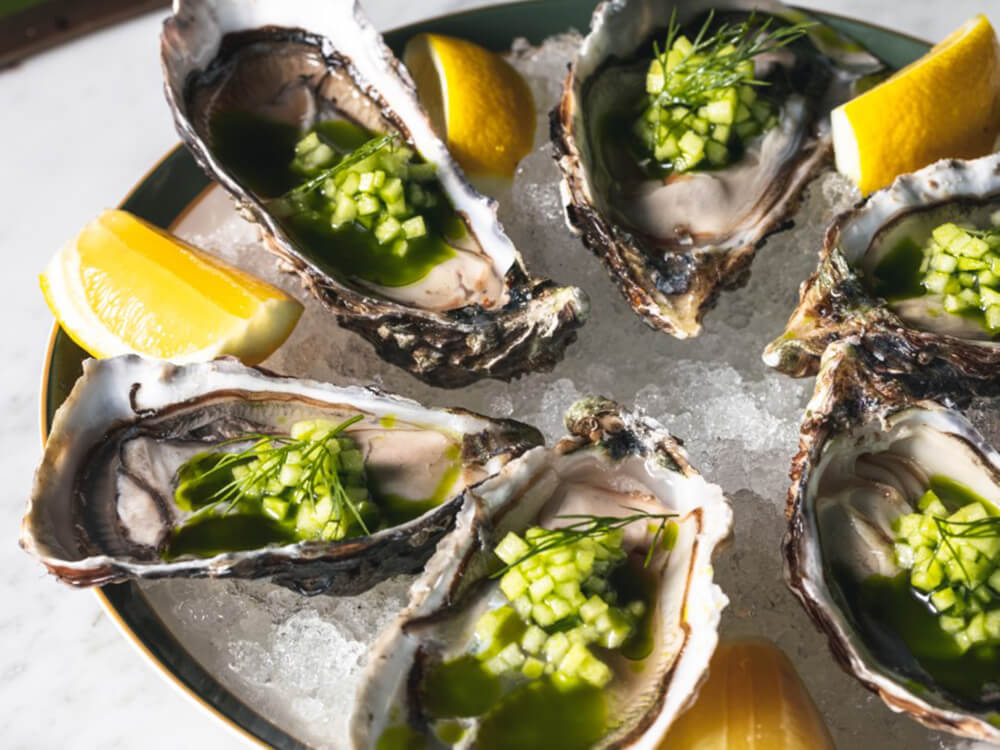 4. Blending In
On the second Saturday of each month, guests can partake in the Blendworks Experience, a two-hour session led by a specialist from the local distillery Eden Mill. If you've ever wanted to create a gin with your own personalized mix of classic and avant-garde botanicals (think sumac and black cardamom) here's your chance.
5. Quintessential Golfer's Pub
If you're hankering for a pint and a chance to share stories with fellow golfers—as well as caddies who loop the local courses—a two-minute walk will bring you to the Golfers Corner at The Dunvegan, a frequent haunt of champion golfers and Hollywood celebs.