Golf resorts are naturally judged first by the quality—and also the quantity—of their courses. Yet, some of the best are further distinguished for their numerous hotels and the distinctive guest experiences that they provide.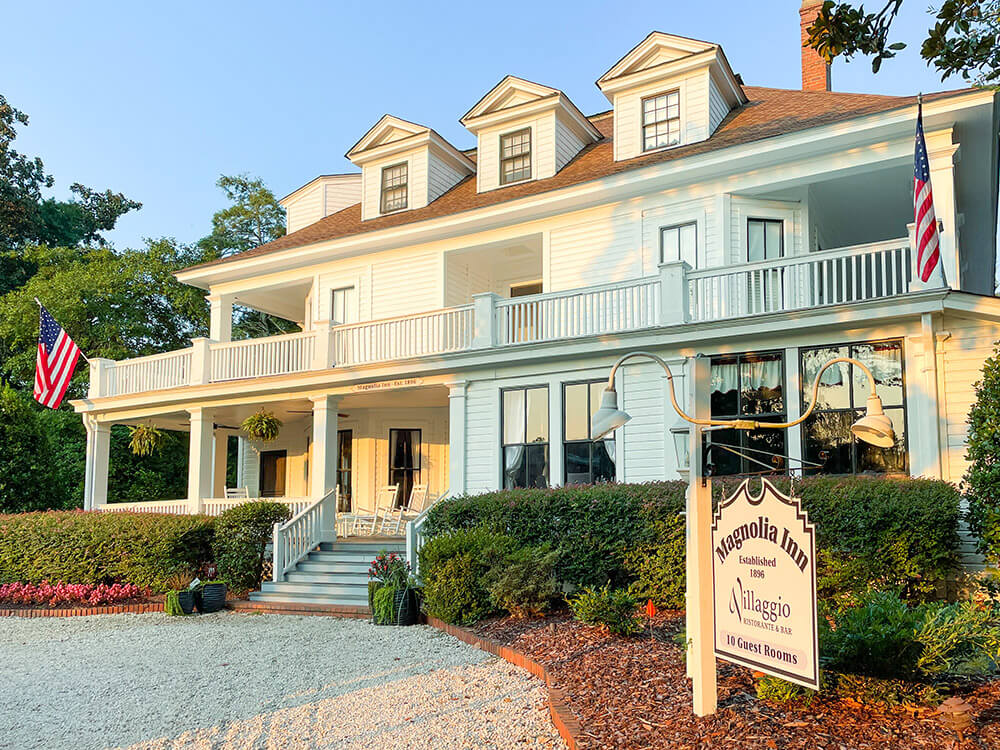 Sure, there are resorts that supplement a lodge or inn with cottages or villas, but we wouldn't consider those distinct hotels. For that reason, you won't see famous resorts like Bandon Dunes, Sand Valley, or Big Cedar Lodge on this list. Instead, here are five noteworthy golf destinations in the United States that offer a variety of experiences—not just for where guests can play, but also for where they can stay.
There may be no U.S. golf resort that provides a pair of more distinctive lodging experiences than Sea Island. The Cloister is likely the hotel that you've heard the most about, as the expansive building is not only palatial in stature but exudes an unmistakable Mediterranean ambiance. Each of the hotel's suites boast their own unique decorative accents, and many feature vaulted ceilings and handwoven Oriental rugs. Set upon 50 acres surrounded by the river, salt marshes, and ocean, The Cloister embraces a lifestyle defined by the nearby beach club, tennis center, and spa.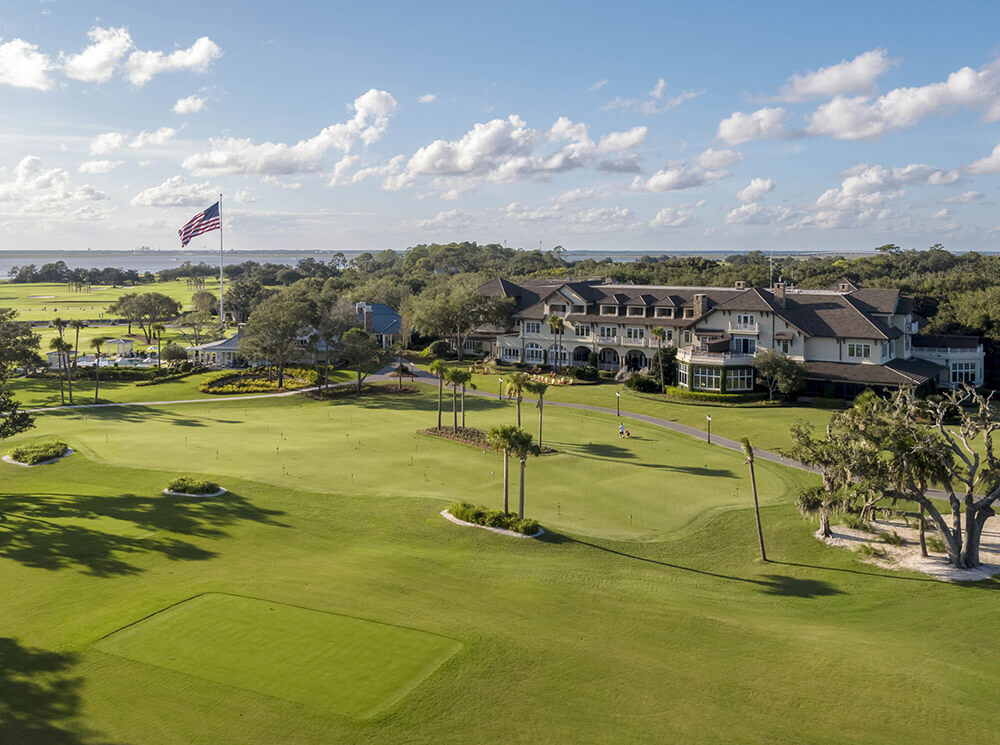 About 4.5 miles southwest of The Cloister, The Lodge is quintessential southern hospitality at its finest. The boutique hotel is comprised of only 43 rooms, all of which showcase design elements such as exposed beams and rich wood accents. There's an elegance to The Lodge, but the sense of luxury that it epitomizes is one wrapped in relaxed comfort. Golf enthusiasts are likely be drawn to The Lodge, since it is set at the heart of the resort's trio of world-class courses and the state-of-the-art performance center.
Destination Kohler's two golf properties, Whistling Straits and Blackwolf Run, share some of the same DNA—namely the late Pete Dye's signature design elements—but they're wildly different in terms of the views and vistas that they offer, the landscape that they trundle across, and the style of golf that they embrace. Such is also the case for the resort's two hotel options. Both The American Club and the Inn on Woodlake showcase stylish finishes, especially in their bathrooms (you'd expect nothing less from a resort owned by the Kohler family), but the two properties deviate wildly from there. The Inn on Woodlake is a comfortable, three-diamond property—a "classic inn" as the Kohlers describe it—that lends itself perfectly to buddies' trips. The American Club, by contrast, is a 241-room, 5-star property that not only is eye-catching for its Tudor and Revival-style architecture, but it's also protected as a Historic Hotel of America. Refined and elegant, The American Club was conceived in the early '80s as the place to stay for affluent and discerning golf travelers.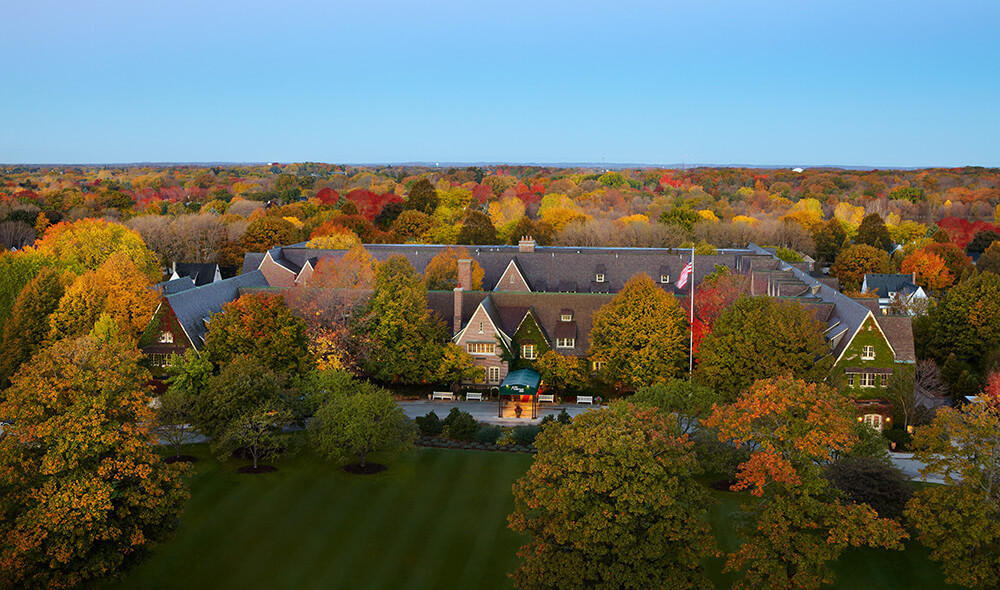 A visit to Nemacolin in southwestern Pennsylvania's Laurel Highlands can best be described as a choose-your-own-adventure style of getaway. Golfers have access to two stunning Pete Dye-designed golf courses, but they can also select from a trio of luxuriously appointed hotels, each one distinctive in character and charm. A generous serving of regality is what guests who stay at The Chateau can expect. Its rooms are glitzy and glamorous with crystal chandeliers hanging from the center point of the ceiling; while dark woods, bold prints and patterns, and more angular architecture define the guestrooms at Falling Rock—a hotel located at the origin point for the resort's duo of courses.
In August 2023, The Grand Lodge will likely be the most in-demand of Nemacolin's three hotel offerings, as the property re-opens following a comprehensive renovation that impacts every facet of the hotel. Most notably, the lobby will reflect the hotel's name with a split-staircase and regal fireplace. All guestrooms will be swathed in vibrant colors that reflect the resort's whimsical charm, and each suite will feature a Juliet or walk-out balcony.
Soon to be home to 10 travel-worthy courses, Pinehurst Resort doesn't offer quite that many hotel options, but its four distinctive properties truly deliver something for everyone. The crown jewel of those offerings, the Carolina Hotel, is currently in the midst of a multi-phase renovation. The grand hotel's public spaces were recently transformed and now effectively display many artifacts and ephemera that capture the hotel's rich past. Similarly, many of the Carolina's 230 guestrooms have also been renovated and are now chic and stylish with new fixtures, finishes, and bespoke furniture.
Elsewhere across the resort's footprint, the smaller Manor Inn boasts a fresh, modern aesthetic accented by rich-colored tartan plaids. The property's two private hospitality suites serve as excellent home bases for buddies' groups up to 20 people in size. Additionally, the Manor Inn features a sophisticated whiskey and cocktail bar, the North & South, and it's only a flip of a wedge away from the Pinehurst Brewing Company.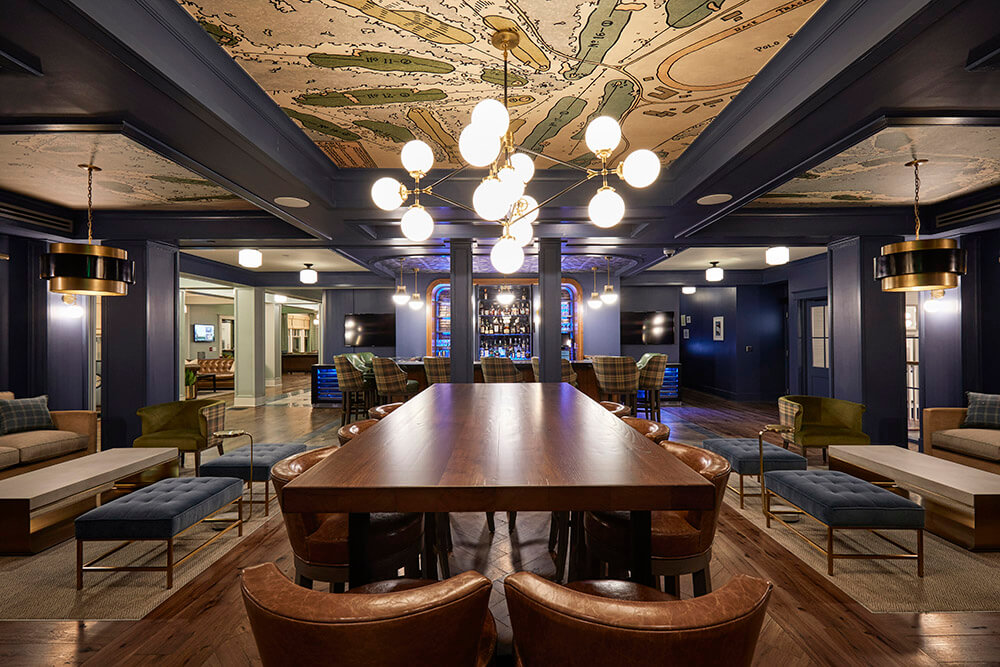 Those looking for an even more intimate lodging experience can check into one of the eight unique guestrooms that comprise the Magnolia Inn, a property that dates back to 1896. Today, its traditional charm shines brighter than ever thanks to a renovation in 2022. The Holly Inn, by contrast, is the oldest hotel on property and its décor reflects that, with accent pieces such as Tiffany lamps paying homage to its history.
Much like Pebble Beach's trio of championship golf courses, its hotel offerings are unique, each one tailored to appeal to guests with specific tastes or demands. The golf traveler who yearns to be at center of the action, for example, will be drawn to The Lodge. All of the hotel's 161 guest rooms and suites are tastefully designed and decorated and offer an understated elegance. Of greater appeal is The Lodge's location set right along the stretches of Carmel Bay, a locale that elevates Pebble Beach Golf Links to a stature few other golf courses in the world can match.
One Rory McIlroy drive away (at least in terms of distance), Casa Palmero ups the ante when it comes to romanticism; health and wellness offerings; and personalized, attentive service. Comprised of only two dozen rooms and suites, the luxurious inn offers guests use of communal areas in the property's main house—namely a living room, library, and billiard room—as well as a heated outdoor pool. Luxurious amenities abound inside each of the guestrooms, too, since the sprawling spaces feature gas fireplaces and deep soaking tubs.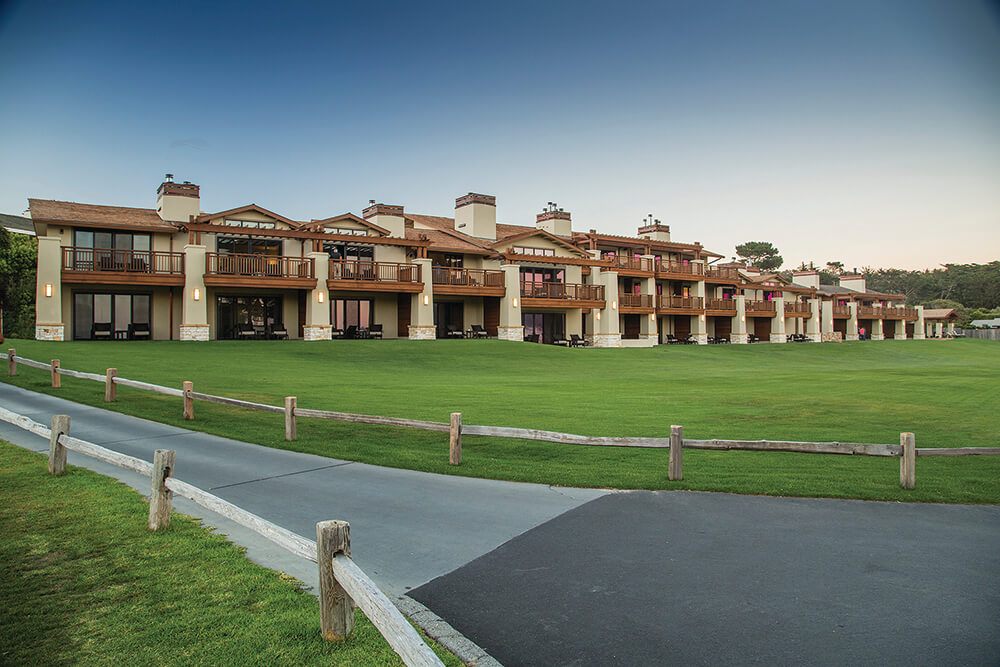 Three miles north of The Lodge and Casa Palmero, The Inn at Spanish Bay welcomes more guests than Pebble Beach's other two hotel offerings combined, yet it does so without sacrificing the sense of privacy or relaxed sophistication that the resort is known for. Nestled between Del Monte Forest and the Pacific Ocean, the inn's 269 guestrooms and suites are each enhanced by gas fireplaces and offer one of four views: manicured gardens, golf holes on the adjacent Links at Spanish Bay, the nearby pine forest, or the Pacific. Much like the resort's trio of hotels, it's impossible to go wrong with any of those options.
Have you stayed at any of the hotels listed among those mentioned? Tell us about your experience.