There was once a time when all caliber of golf resorts—even the most exceptional ones—catered exclusively to golfers. These days, those rules no longer apply.
Bucket list golf resorts may still be known first and foremost for their revered layouts, but many have supplemented their exemplary golf-focused amenities with a bevy of other offerings, some of which rival the golf for the quality of the experiences that they can provide.
Here are four world-class golf resorts that are bolstered by other, non-golf amenities that shouldn't be missed.
Streamsong Resort—Bowling Green, Fla.
When visitors tee it up on either of the resort's original two courses (Red or Blue), they'll be challenged to avoid the property's lakes and ponds at least one-third of the time. But resort guests should dedicate at least half a day during their stays to focus specifically on the water—they'll just first need to swap out their golf clubs for fishing rods.
The property's primary body of water covers about 100 acres and is effectively three lakes joined by two canals. Once the site of a serious phosphate mining operation, the pit was filled with water about 60 years ago and subsequently stocked with largemouth bass and other species of fish. For decades it was the primary filming location for Bill Dance Outdoors, a television show hosted by the professional angler, and it remains one of the most bountiful bass-fishing lakes in the country.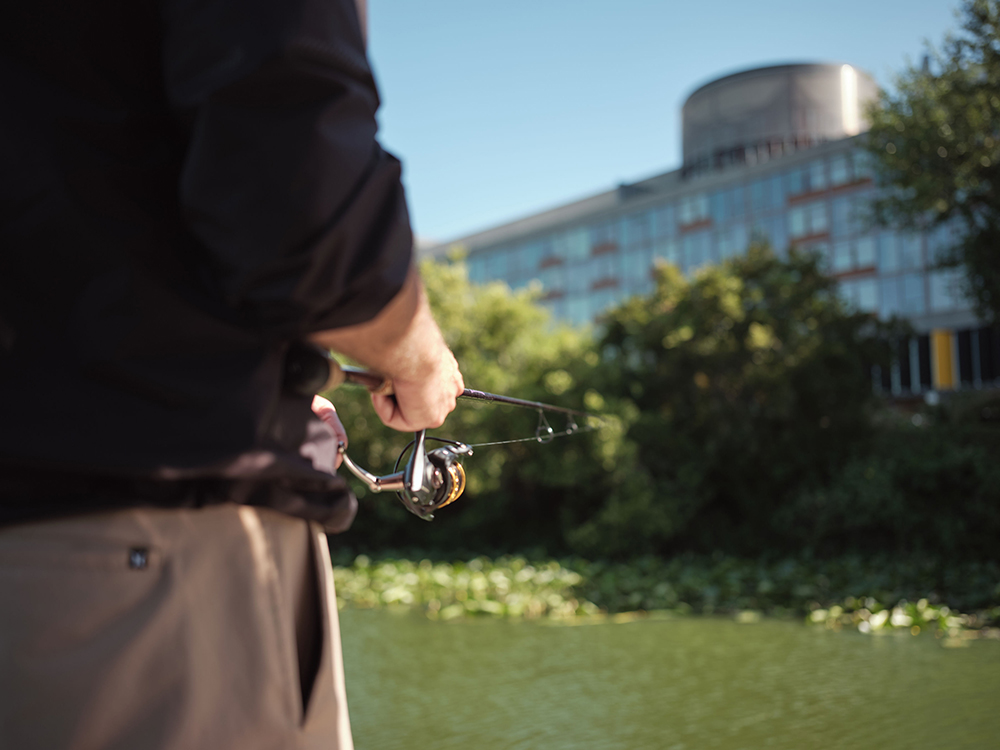 "The quantity of bites you're going to get is a lot greater than public lakes," says Tyler Ramsdell, the resort's director of recreation.
Golfers who are looking to leave their mark at Streamsong will need to shoot scores in the mid to low 60s to set new course records on any of the three layouts. With a fishing rod in their hands, guests face an equally daunting task. The largest largemouth bass caught by a guest tipped the scales at 14 pounds. That said, Ramsdell asserts that there are plenty of fish of comparable size in the lake's deep waters. "It's all catch and release, so that gives all the fish a much longer life expectancy. So if you're looking to catch a fish of a lifetime, I'd put our lake up against any lake in the country."
The Retreat at Silvies Valley Ranch—Seneca, Ore.
To play multiple rounds of golf (on multiple courses), while staying in a luxuriously appointed lodge on a 144,000-acre working cattle ranch is a remarkable and memorable experience in and of itself. Those are the perks golfers can enjoy when they make the trek out to The Retreat at Silvies Valley Ranch, located on the frontier lands of eastern Oregon.
Ironically, the amenities and experiences rooted in the ranching lifestyle feel like ancillary benefits to a stay at Silvies Valley Ranch, but that's only because the quality of the golf is so high. When golfers need a reprieve from the links, they can partake in any number of outdoors activities, including homestead and eco-tours of the ranch via Polaris Razor ATVs, horseback riding, sporting clay and target shooting, goat herding, and cattle roundups.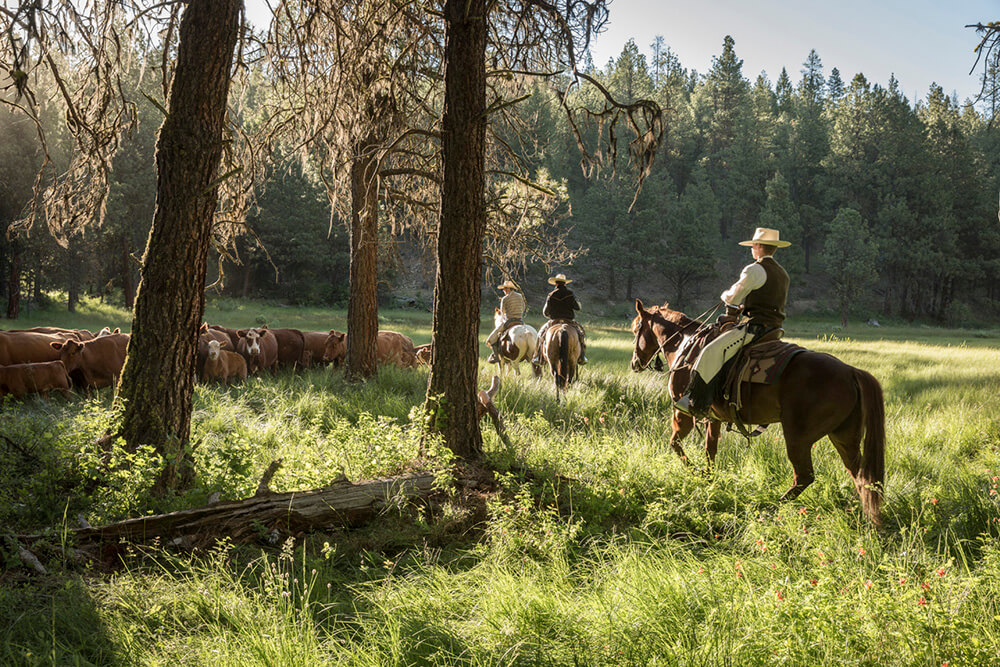 The latter activity can be experienced in May or June, during which guests accompany the ranch's true cowboys on a cattle roundup that can sometimes cover 15 miles and include a herd of 300 animals. While the cowboys are on horseback, guests will witness (and participate) in the herding process in Razor ATVs. It's an early-morning activity—guests typically leave the retreat by 5:30 a.m.—but they'll come back to the lodge having seen up close what a true cattle roundup, complete with in-the-field branding, is all about.
"Most of the guests that come here they don't get to experience the western lifestyle that much," says Shai Allen, the ranch's ranger captain. "It is a bit different than what's seen on the holiday screen, but afterwards they say that they really love it."
Reynolds Lake Oconee—Greensboro, Ga.
Boasting 117 holes of golf created by some of the sport's most acclaimed modern course architects—a list that includes Jack Nicklaus, Tom Fazio, and Rees Jones—Reynolds Lake Oconee can satiate the desires of even the most discerning (and demanding) golf enthusiasts. And that doesn't even factor in The Kingdom, a 14-acre TaylorMade instructional academy and equipment-fitting facility that offers the potential to shore up any weaknesses in a player's game.
Guests looking to balance their rounds of golf with shots of a different variety can drive 20 minutes around the northern portion of Lake Oconee to the Sandy Creek Sporting Grounds. There they can test their marksmanship on a mile-long, circular sporting clays course comprised of 20 stations.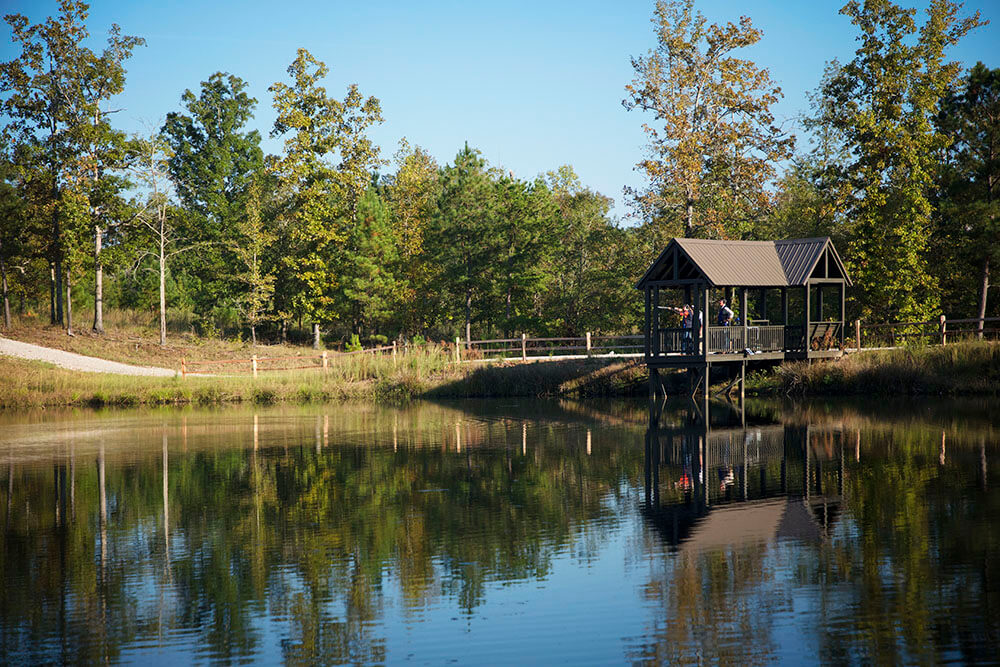 "I love the topography of this place," says Justin Jones, the sporting grounds director and designer. "You go from being in the trees for the first five stations, to the next 10 stations being out of the woods and on the pond, and the last five you're back up into the woods. To have all of that on one, 20-station course—it's just amazing."
Not only does the sporting clay course offer plenty of variety from station to station; those individual stations can be easily modified since all of the throwing machines are outfitted with wheels and are both battery- and solar-powered. "There's nothing stopping us from lifting that machine, turning it a couple of feet, and now we've got a totally different target," Jones explains. "That keeps it fresh, and a lot of clubs can't do that because their machines are wired."
Big Cedar Lodge—Ridgedale, Mo.
With Bass Pro Shops founder Johnny Morris at its helm, Big Cedar Lodge in southern Missouri has established itself as a legitimate golf destination in the United States. That said, the sprawling resort can offer equally exceptional nature-focused pursuits away from the golf course, all of which allow Morris to share with guests the idyllic lands that he grew up exploring.
Those pastimes start at Top of the Rock, a clifftop extension of the lodge. Opened in 2014, the heritage preserve now features a two-and-a-half-mile trail system that can be traversed in electric golf carts. Known as the Lost Canyon Nature Trail, the amenity brings guests up close to dramatic natural rock formations; it offers picturesque views of nearby Table Rock Lake; and it brings participants inside a four-story cave. As Morris describes, the tour "reveals what nature has hidden" and also offers guests a glimpse inside a massive system of underground caves that were initially exposed by a sinkhole that formed in 2015.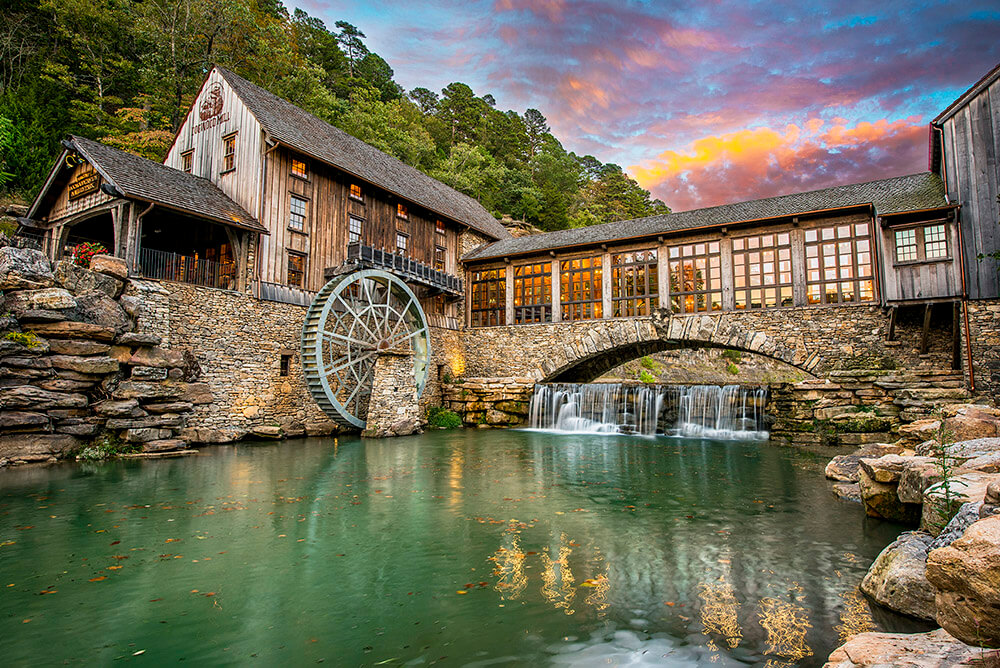 A 30-minute drive from Big Cedar Lodge brings guests to Dogwood Canyon Nature Park, a 10,000-acre nature preserve that Morris has slowly built up and pieced together since 1990. From guided and self-guided fly fishing excursions to horseback riding and elaborate wildlife tram tours, Dogwood Canyon offers guests numerous ways to soak in the natural beauty of the Ozarks. "Our biggest motivation is to get people connected to nature and the great outdoors," Morris explains. "I think people today are hungry to escape more than ever. The country is becoming so much more urbanized. There's something in people's souls to want to stay in a cabin or tent, or hike, or bike, or get outside."
What are your favorite non-golf resort amenities?