By James A. Frank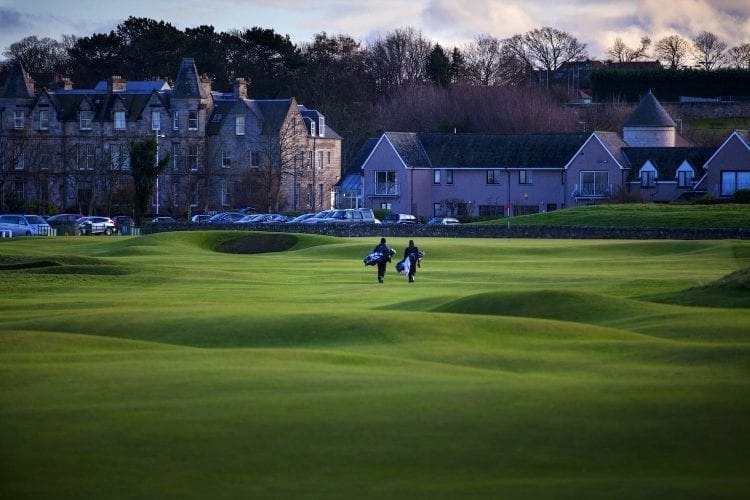 Arranging a golf trip here at home is pretty simple, usually requiring no more than inviting some friends and making a couple of phone calls or clicks on the internet. Trying to put together a buddy trip abroad, however, is a very different animal, requiring superhuman organizational and diplomatic skills as well as the patience of Job. If you're thinking of taking your clique and your clubs overseas, here are a few practicalities to consider and suggestions to smooth the way.
Start Early
Particularly if you're going to the UK (and absolutely for Scotland), contact the clubs you want to play at least six months in advance asking about availability on specific days. If you can start a year out, even better.
Check the calendar
Many courses restrict when outsiders can play. Muirfield takes guests only Tuesdays and Thursdays, while the Old Course is packed with locals on Saturday and closed on Sundays. Other courses have similar restrictions and many close on seemingly random days for local tournaments. And that's true everywhere, not only in the UK. So you may have to be flexible.
Think Saturday to Saturday
Especially for the UK, where courses are busiest with locals on weekends, consider a Saturday to Saturday trip (assuming you only have a week) to maximize your playable days and minimize crowded playing conditions.
Book tee times first
Then flights. You'll save headaches and money.
Pay attention to connecting flights
Trying to save money by using frequent flyer miles or booking cheap fares can mean having to make connections. Make sure there's enough time between flights to collect your bags and go through immigration and customs.
Fewer hotels, more fun
Limiting the number of hotels means less packing, unpacking, driving, schlepping suitcases, and wasted time. You'll also feel better, sleep better, and have more opportunity to see more sights in the area.
Look beyond big-name courses
Hidden gems and lesser-known finds often prove the most memorable and make for great stories when you get home.
Documents
Check if your destination requires a visa and apply early. Make sure your passport is valid and that you won't be traveling within six months of it expiring as some countries won't admit you if that's the case.
Money management
Check into your cell carrier's international plans before leaving the country for enrollment and pricing options. Also check with your credit cards regarding fees for currency-exchange fees. If you're planning to get the local currency from ATMs, alert your bank and credit card before traveling or they may deny transaction requests.
Bring enough balls
Golf equipment is much more expensive out of the U.S. But souvenir-type golf stuff—hats, shirts, etc.—are generally comparably priced. And don't expect usual gimme items at home like tees and pencils to be free.
Hire a driver
Some people like the charm and adventure of self-driving, but hiring a car or van with a driver will save you time and aggravation. It really makes sense if your group is larger than two or three, when being chauffeured is more comfortable as well as more convenient. If you do drive yourself, put your clubs in a soft travel cover/bag; hard cases almost never fit in a rental car's trunk.
Don't overdo it
Yes, you're there to play golf, but you don't want to kill yourself with day after day of 36 holes. See some sights, meet some locals, build in rest periods.
If all this is too much for you
There are numerous tour operators that specialize in golf and can do almost everything mentioned above for you—except getting the losers to pay up.