It was arguably Tiger Woods's most iconic moment.
The 2008 U.S. Open at Torrey Pines has long been remembered as the ultimate David vs. Goliath showdown. Woods's victory on a severely injured leg has left us with lasting images of a warrior fighting through pain. But just as memorable as Tiger's excruciating performance was the man who pushed him to the limit.
At the time, Rocco Mediate was a 45-year-old PGA Tour journeyman. Yes, he had had a few fine moments over his career, but admittedly Rocco was not one of the game's all-time greats. Yet for one week in June, Mediate attained greatness, challenging the number one player in the world while capturing the hearts of golf fans in the process.
As the U.S. Open returns to Torrey Pines for the first time since Tiger's victory in 2008, we caught up with Mediate, who 13 years removed from that iconic showdown still remembers every single moment from his battle with Tiger and the week he became a fan favorite in his favorite major in golf.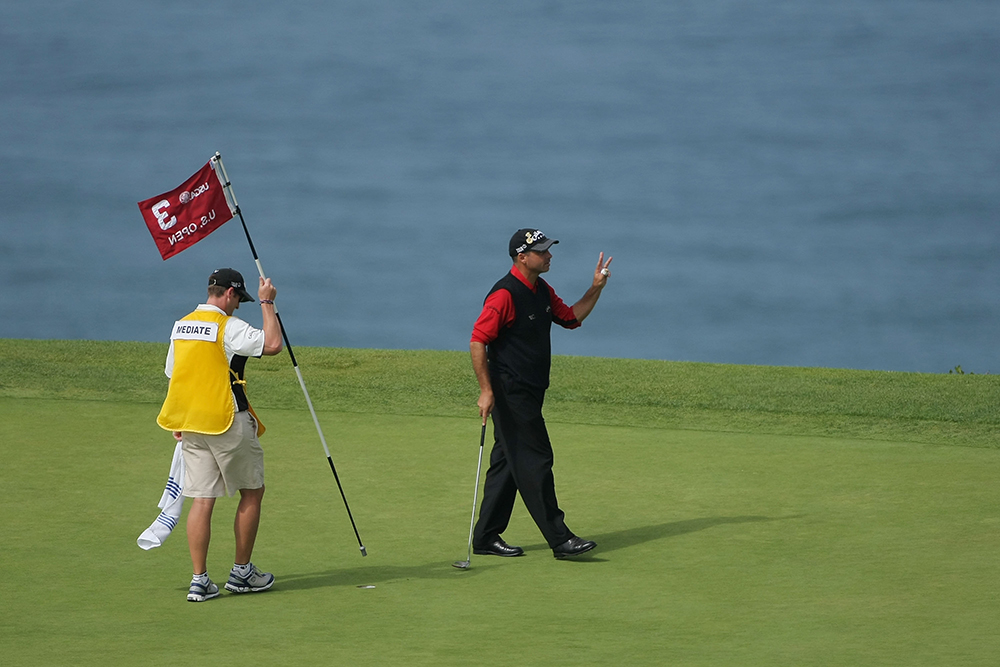 At the age of 45, you certainly were not a favorite heading into the 2008 U.S. Open. Were you surprised you played so well?
RM: Everybody was surprised but me. I knew I was playing well, and the U.S. Open is my favorite event—it always has been. I know how to hit my ball and that's what it takes to win Opens. I knew I was on that week. Honestly, the only person that wasn't surprised that I played well at Torrey was me.
After three rounds, you arrived on Sunday just two shots off the lead. How were you feeling heading into that final round?
RM: I had played some of the best golf of my life that week and I felt great. I played very good on Saturday and I'd been playing well for a couple of weeks before the Open, so I was ready to go. I don't know if I was the best in the field hitting fairways and greens that week, but I was close. So, heading into Sunday I felt great.
Coming down the stretch on that Sunday… Tiger and Lee Westwood chasing you… did you feel like you had done enough to win?
RM: No. I remember on the 71st hole telling my caddie, Matthew, "If we make three here, this thing's over." I knew I couldn't reach 18 in two, but I thought if I could make birdie at 17, then 18 was going to be a walk in the park. I just about did it. I had an eight-footer for birdie on 17 and hit a beautiful putt, but it had a little too much speed. I had a two-putt par on 18 and I knew I'd posted a nice score but figured I'd end up in a playoff with Tiger playing behind me.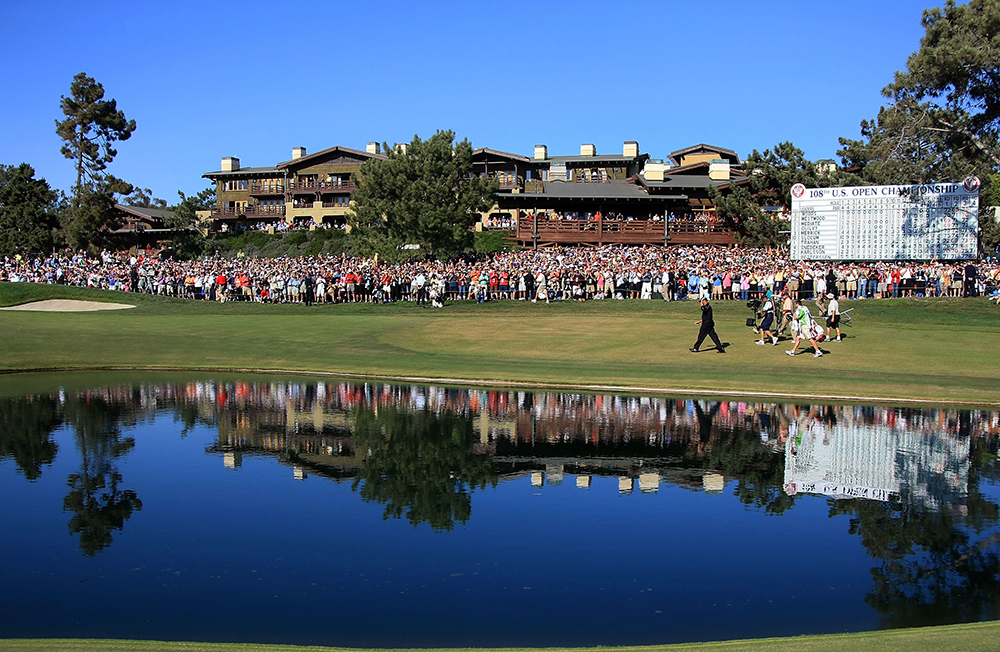 You captured the hearts of fans all week at Torrey Pines. Do you remember the ovation you received after the 72nd hole?
RM: It was unreal. The crowd was thinking I was going to win, even with Tiger behind me. This 45-year-old guy just shot 1-under par for four days in the U.S. Open and could win. I definitely felt it. It was loud, really loud, all day. It was the coolest thing ever. When I tapped in on 18 the crowd was crazy.
While you were waiting for Tiger to come up 18 in the final group, did your mind wonder to thinking you could be U.S. Open Champion?
RM: When Tiger laid up into the rough, I started thinking that he may have an issue getting to that pin. Tiger hit an amazing shot out of there to inside 15 feet. With both Tiger and Lee on the green I really figured there would be a playoff on Monday. If Tiger has 100 feet maybe it's different, but from inside 15 feet I knew he was going to make it.
Tiger would eventually roll in one of the most iconic putts of his career to force a Monday playoff with you. Were you at all surprised?
RM: For a second I thought, maybe this one time he's not going to do it. But then you quickly revert back and realize it's Tiger Woods, so I expected him to make it. But that was it. There was no "woe is me" or "I should've won the tournament." If I'd been one or two more shots better, I would've won the tournament. But I wasn't. I shouldn't have won the tournament that day because I didn't shoot a low enough score to take him out.
How nervous were you ahead of Monday's 18-hole playoff?
RM: I was totally ready to go on Monday. I woke up and knew I was going to win the golf tournament. I knew it because I was hitting it better than he was and that is what usually wins the U.S. Open. It wasn't even close, and I knew if I could continue doing that for 18 more holes then I should beat him.
You told the media prior to the playoff how confident you were and that you thought you could beat him. Do you remember the reaction?
RM: A lot of people found that funny. "What do you mean you should beat him?" It was simple: I was playing better. Tiger was hurt and not hitting it great and even though I still knew he was going to shoot a low score, I was confident.
Ultimately the playoff goes 19 holes before Tiger wins the U.S. Open and his 14th career major championship. Did it quickly sink in that you'd come up just short?
RM: Sunday and Monday it was amazing how hard it was out there. What was so impressive to me is that Tiger faced that all the time. The greatest players of all time did that all the time. They get to feel what I felt a hundred times, not once or twice like I had. It was amazing what Tiger did that week.
Now 13 years later, you seem at peace.
RM: I had a chance to beat him. I had a shot, a really cool shot. It just didn't happen.
What do you remember about the 2008 U.S. Open?