June 16, 2021, was Old Tom Morris's 200th birthday.
While almost every golfer knows his name, few know much about him, golf's first true Renaissance man—the best golfer in the world, the go-to expert in setting out a course, the first course superintendent, maker of golf equipment.
Royalty, golf course architects, and journalists knew that a visit to St. Andrews must include a visit to Old Tom's shop by the 18th green of the Old Course. He influenced many of the game's early notables, among them C.B. Macdonald, who was tutored in golf by Old Tom while attending the University of St. Andrews, and A.W. Tillinghast, who spent time with Morris on his first trips to Scotland.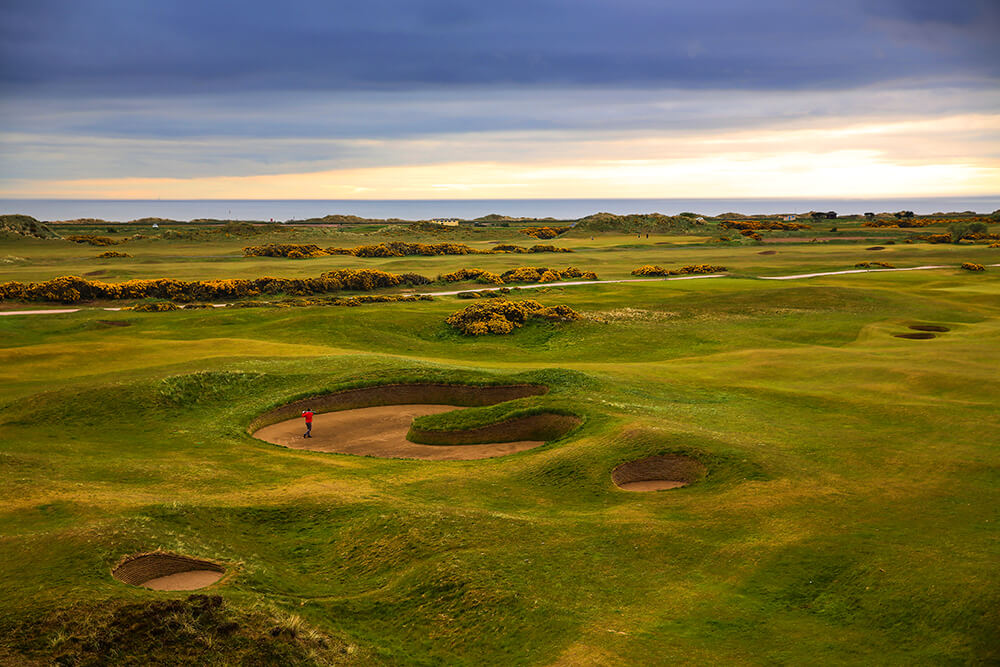 The St. Andrews he was born into was an exciting place, rebounding and rebuilding after centuries in decline. Powering the rebirth was golf. The Society of St. Andrews Golfers, which had been founded in 1754, was granted Royal status in 1834; the Royal and Ancient Golf Club grew in stature as Morris grew up. As a boy, Tom would have watched old homes being replaced by new ones and the rubble dumped on West Sands beach; in time, it was leveled o and created the land for what is now the first holes of the Old Course.
In 1839, the teenaged Morris started working for Allan Robertson, who owned a house and golf parlour by the links, where the golfers kept their clubs. Together they made featherie balls, perhaps five in one day, hand stitching three pieces of leather together and stuffng the pouch with feathers. However, it was on the links where they made their money: Their grand matches for £400 against the Dunn twins of Musselburgh could earn them 10 percent of the pot, the equivalent of four years' wages.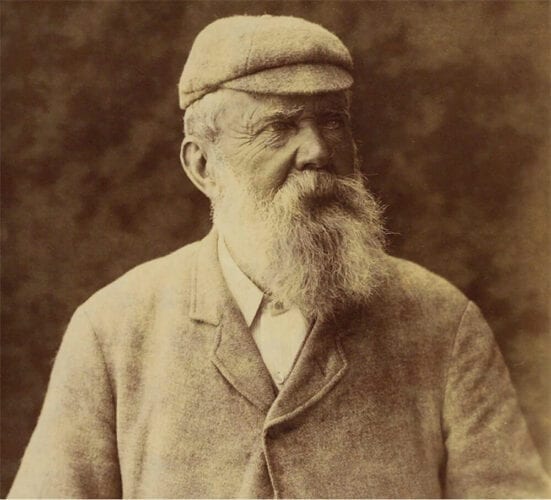 When Robertson—widely accepted as the best golfer in the land—died in 1859, there was a need to name his successor. In 1860, Prestwick Golf Club invited a handful of other clubs to send their best golfers for a competition to determine the "champion golfer." Morris was expected to win as it was on a course he had set out (less than 10 years old, it was one of his first designs), but Willie Park Sr. won the day by two strokes.
Morris vs. Park became one of the first great rivalries in golf. In the first eight Opens, Morris won four and Park won three (adding a fourth in 1875). Thousands watched their challenge matches at Musselburgh, North Berwick, and St. Andrews. And Morris set Open records that still stand today, including oldest winner (1867, age 46), largest margin of victory (13 strokes, in 1862), and the only father to come second to his son (Tommy, in 1868).
Golf continued to grow, thanks largely to the inexpensive guttie (gutta percha) ball and a train line that opened up coastal towns to tourism. And Morris gained more renown for laying out courses. It is claimed he would walk the land with an armful of wooden stakes, knocking them into the ground to denote a tee or a green. Then he would have lunch, play the course, and pick up his £1 fee at the end of the day.
Nothing could be further from the truth. Calling him a "stomp and stick man" denigrates his brilliance.
Take the 18th green on the Old Course. If you look at the green on approach, it appears fl at as a billiard table. However, if you stand by the steps of the R&A, you can see considerable difference in elevation from right to left. Many of Tom's designs exhibit this skill at creating optical illusions, so much so that the approach to the 18th green seems 30 yards closer than it really is, regularly bringing the Valley of Sin into play.
The same is true of the expansive 1st green. While it should be hard to miss a surface so large, many balls take an early bath in the Swilcan Burn because the green is about 20 yards further on than it appears.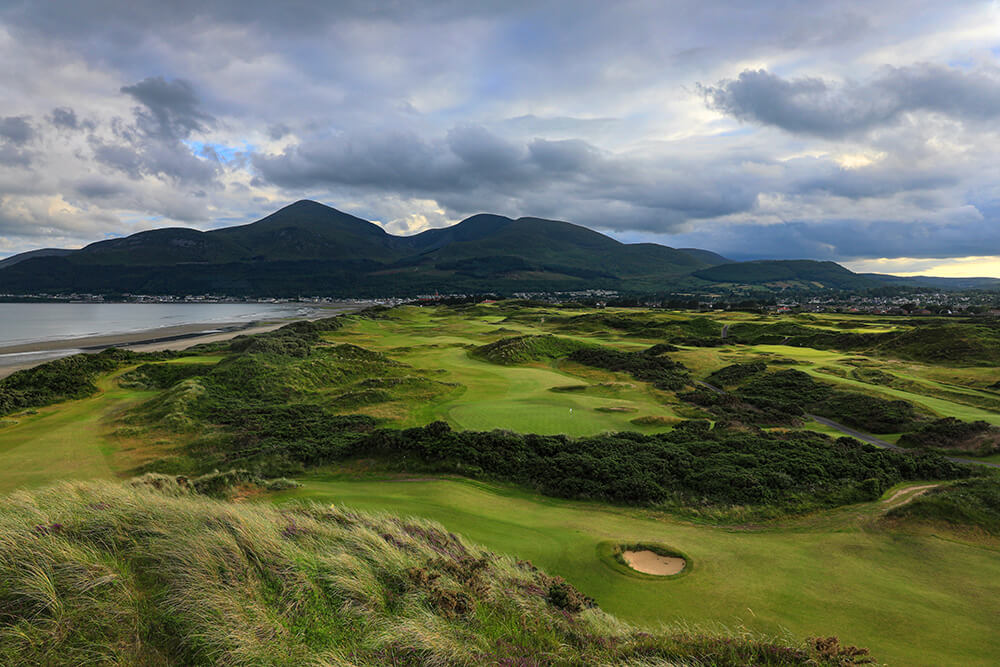 One of Tom's many improvements to the Old Course was expanding its greens. But given the limited land, he expanded them sideways, explaining their lozenge-like shape. He also cleared lots of whin to create the front nine fairways we know and improved the maintenance and condition of the course.
As an architect, Morris brought a sense of drama, reflected in the names applied to his creations like the Valley of Sin and Hell Bunker at St. Andrews and The Alps and Sahara at Prestwick.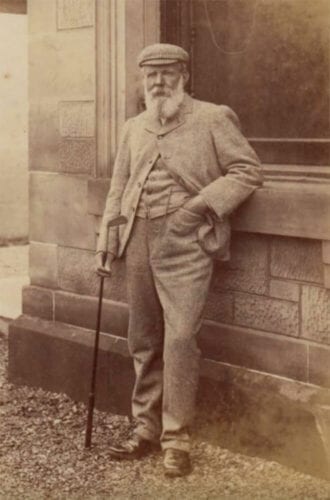 His opening hole at Prestwick was a staggering 578 yards—in 1851. Given that golfers were only hitting the ball 180–220 yards, it was a monster. However, in the 1870 Open, his son Tommy had a three there.
At Royal County Down, which opened in 1889, he had the advantage of the Mountains of Mourne as a backdrop and the Great Divine as his shaper. Skillfully adapting its high dunes, wonderful vistas, and excellent greens, Tom told the club that they would have one of the finest courses in Britain. Driving from on high to natural valleys, Tom was able to work with the land to produce the most natural layout.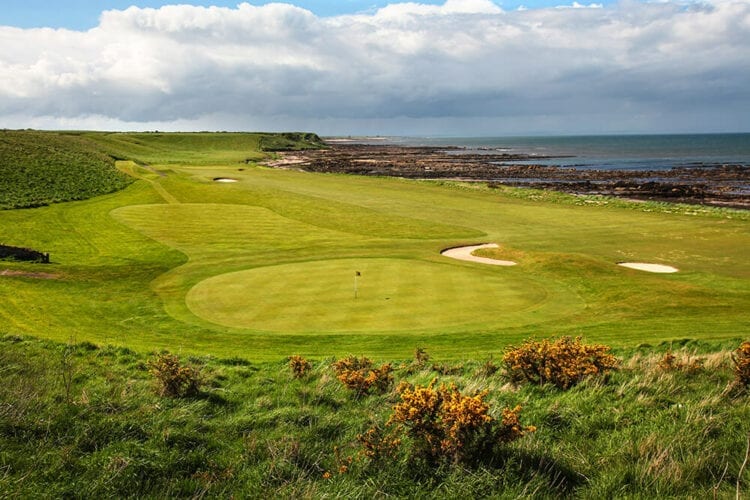 He set out the Balcomie Course in Crail in 1895, plotting nine holes and adding nine more in 1900. The course features six par threes and short par fours but is both a test and wonderful mix of challenges. Par the 214-yard 13th hole with a three and you would be forgiven for heading straight to the nearby clubhouse and ordering drams for everyone.
Morris designed or redesigned more than 100 courses, including some of the best known and loved in Great Britain and Ireland. He may not have been skilled with a map and pencil, but he knew very well how to create wonderfully scenic holes with unprecedented drama. How many times have we seen someone sucked into the Valley of Sin, or watched some poor soul, including Jack Nicklaus, hit his ball against the face of Hell.
His genius is understated. But for his 200th birthday, the brilliance of Old Tom Morris deserves to be recognized.
Click here to read our list of Old Tom Morris's Top 10 Courses