Ask most golfers about the type of hazard that beckons most ominously during a round and there's a good chance they'll go with "water;" from oceans, bays, and Great Lakes to rushing rivers, tranquil streams and man-made ponds that can swallow golf balls by the thousands. At the same time, water can bring an undeniably calming beauty that beautifully juxtaposes the verdant greens and earth tones otherwise found on a golf course.
While water can sometimes help a course go from good to great, some of the best layouts in the country have no water at all.
Here are 10 U.S.-based examples that don't have any H2O outside of the occasional post-storm runoff or sitting water. As most of the prominent examples that jumped to mind for me were private clubs, perhaps this suggests that the majority of public golf resorts and destinations have courses built on or along bodies of water?
Ballyneal Golf Club (Holyoke, Colo.)
You won't find any tee markers or yardages on the sprinkler heads at this private golf destination built on a unique sand dune formation in the high plains of eastern Colorado. And you won't find any water hazards either at this minimalist "inland links golf experience" that's marked by firm conditions and gusty winds.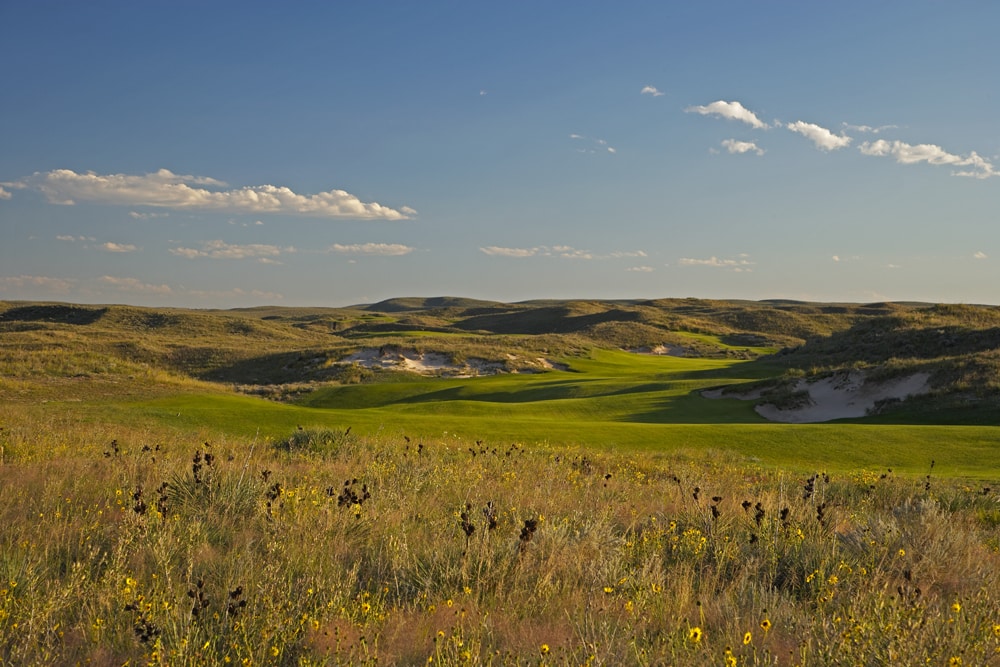 Crystal Downs Country Club (Frankfort, Mich.)
Given its location on a narrow strip of sandy, rolling land tucked between Lake Michigan and inland Crystal Lake, it's particularly notable that there's no water in play on this phenomenal Alister MacKenzie design. Views of both bodies of water are most certainly a part of the experience, however.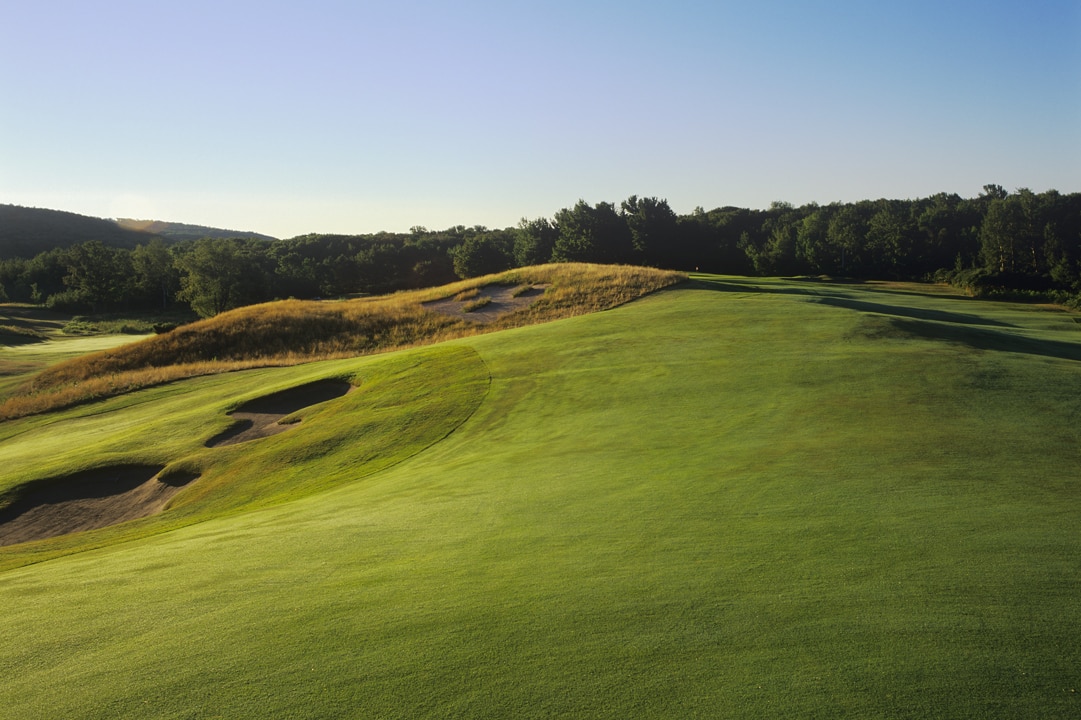 Kingsley Club (Kingsley, Mich.)
At another private northern Michigan club, architect Mike DeVries made terrific use of the land to create a ballyhooed firm-and-fast layout that also doesn't have a single water feature. For those fortunate enough to get a tee time, perhaps the only time you'll find yourself in the drink is when it comes to the hidden whisky-in-the-wall at the 18th tee.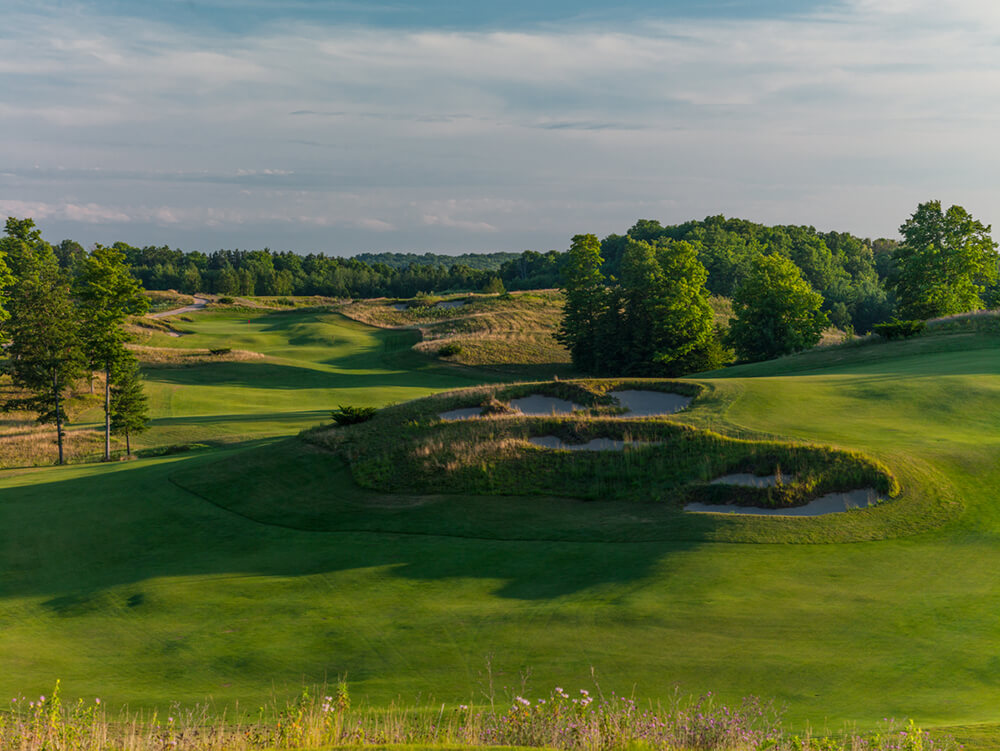 Oakmont Country Club (Oakmont, Pa.)
For more than 100 years now, one of the defining characteristics of Oakmont—besides the wicked-fast greens and Church Pews bunkers—are the confounding drainage ditches that can come into play on about half of the holes. While not a traditional water hazard by any means, these usually dry cuts can be waist deep in some spots and gobble up wayward shots just as easily as a babbling brook.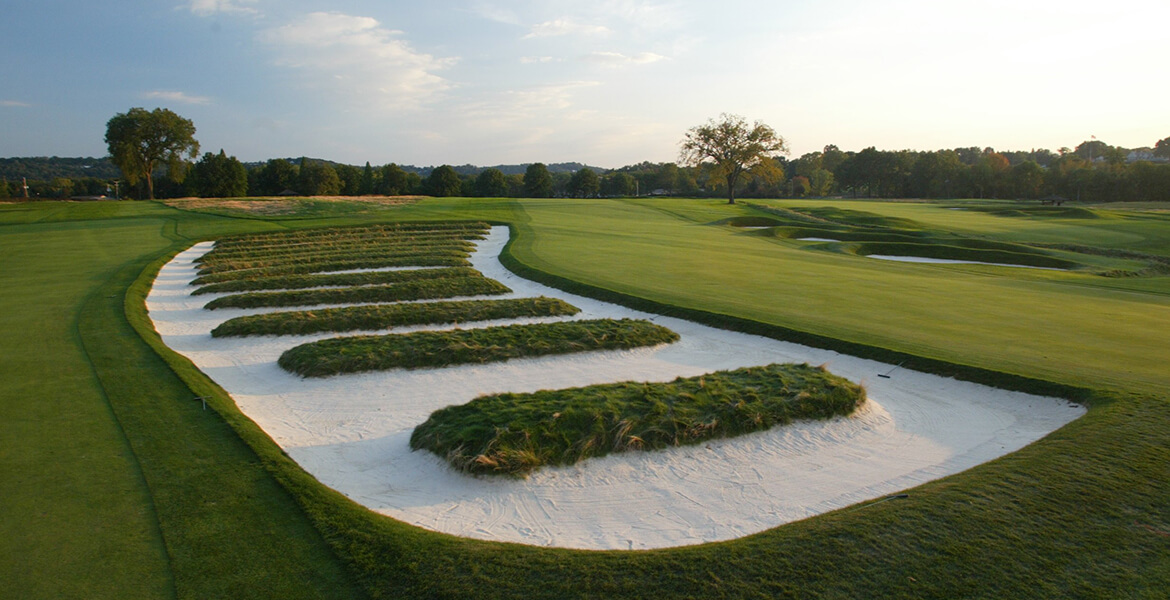 Riviera Country Club (Los Angeles, Calif.)
There's a unique island at this classic course, but it's a bunker of sand that sits in the middle of the 6th green. There are no water hazards at all to be found at "The Riv," similar to nearby Los Angeles Country Club, but the course defends itself plenty admirably as anyone who's seen PGA Tour pros tackle the short par-four 10th or uphill closing hole can attest.
Sand Hills Golf Club (Mullen, Neb.)
Creative contours and bunkers are the signature design elements of this private club in the vast Sandhills region of Nebraska that helped usher in destination golf. Covering over a quarter of the state, the region used to be an ancient ocean, but the water is long gone, and the peaks and valleys of pure sand now make for great golf course conditions.
San Francisco Golf Club (San Francisco, Calif.)
Water is in short supply in many parts of California and you won't find any water hazards at SFGC, one of the game's most exclusive clubs. This A.W. Tillinghast design lined by trees like Monterey Cypress and pines is located not far from Lake Merced, not to mention its nearby waterless brethren like The Olympic Club, Lake Merced Golf Club, and Cal Club.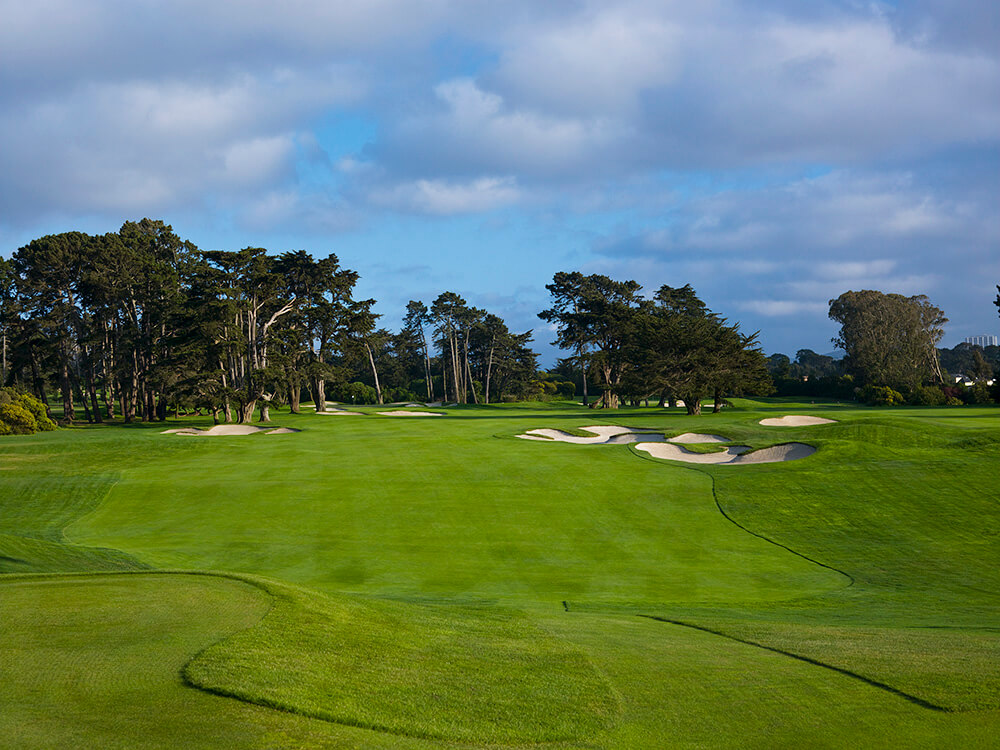 The Loop at Forest Dunes (Roscommon, Mich.)
While the original course at Forest Dunes Golf Club in northern Michigan has four greens surrounding a lake behind the main clubhouse (including a par-three 19th hole), the newer reversible course from Tom Doak has no water, sitting amid state forest land with trouble abounding in the form of native areas and wasteland formed by glacial sand deposits.
Pasatiempo Golf Course (Santa Cruz, Calif.)
There are some wonderful views of nearby Monterey Bay as well as several bridges over dry gorges, but the most notable water element at this terrific MacKenzie design is the course's wastewater treatment facility behind the 13th green that saves over 40 million gallons of fresh water annually.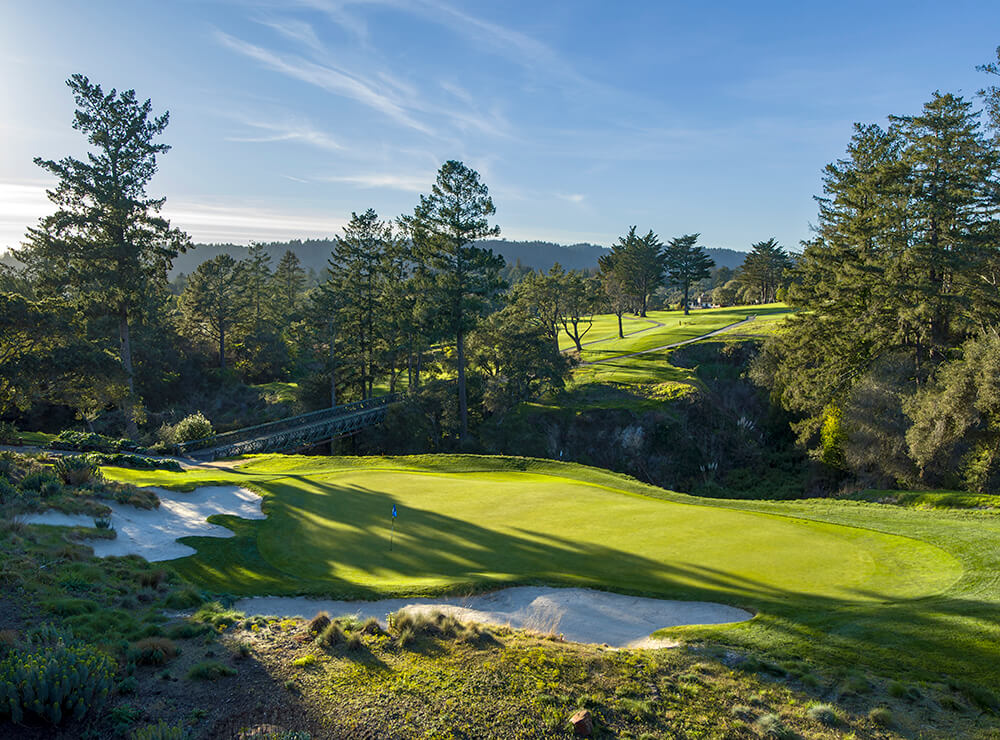 Gamble Sands (Brewster, Wash.)
While water does not come into play, it certainly comes into view many times at this stunning golf destination in eastern Washington, where the wide-open David McLay Kidd layout sits on land high above, but well removed from, the Columbia River.
What other courses with no water should be on this list? Let us know in the comment section.