When you think of a golf course, it's natural that nine- or 18-hole layouts spring to mind.
But what about 27 holes?
More specifically, those facilities that have three nine-hole courses of fairly equal quality, to the point where if you're only playing 18 holes, you wouldn't really care which of the loops you were getting to play that day.
We're not talking about a 27-hole facility with a championship 18 and a nine-hole short course. You'll find that at places like Augusta National Golf Club or Pebble Beach Golf Links, but let's face it, the focus is almost always the 18-hole layout.
As a New Jersey resident, I can't help but note my home state has a number of prime private examples of these 27-hole properties—places at which playing just 18 of the holes will probably leave you wistfully wondering about the other nine. Following, you'll find some of those among 18 examples in total—nine public facilities and nine private clubs.
PUBLIC
In Northern Michigan, architect Arthur Hills created three distinct nine-hole courses along the coastline of Lake Michigan. The courses—Links, Quarry, and Preserve—are typically played in pairs, each with a different finishing nine, to form three unique 18-hole routings.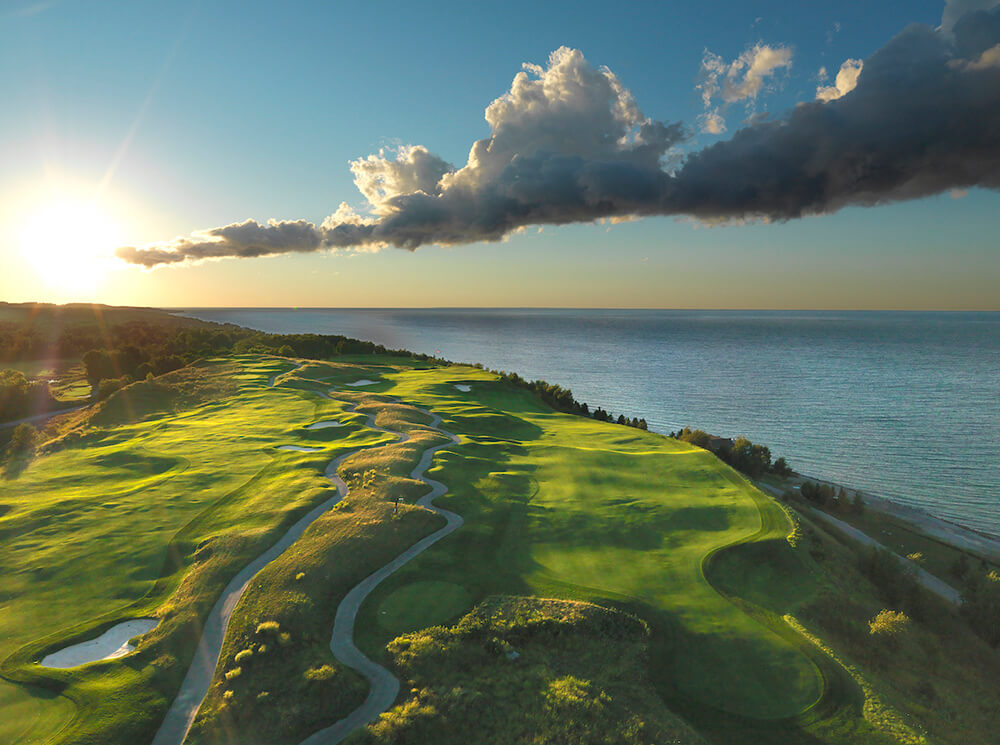 One of Jack Nicklaus's former associates, Rick Jacobson, crafted this visually unique property that embraces the natural terrain of the Eastern Shore, with an abundance of sand dunes and native wetland grasses. The three nines, located three miles west of Bethany Beach, are known as Grizzly, Kodiak, and Black Bear.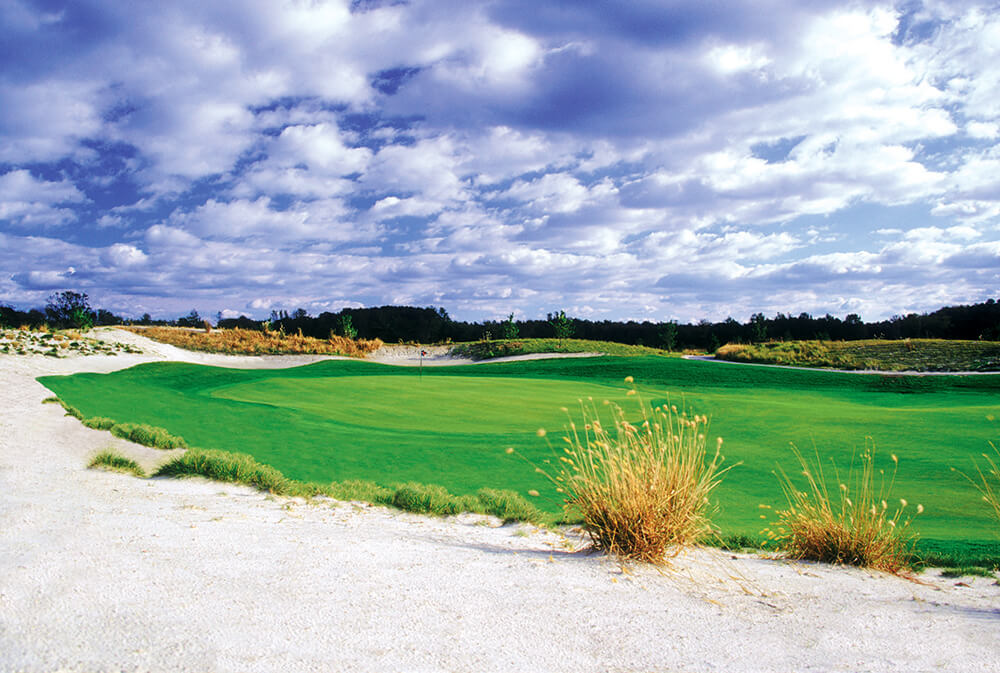 This municipal facility boasts three nines, all Jack Nicklaus Signature courses, at an elevation of more than 9,000 feet on land that was once a tent city of gold-seeking miners. Today, the Bear, Beaver, and Elk nines offer golfers a mountain golf experience with panoramic views of the snowcapped Colorado Rockies.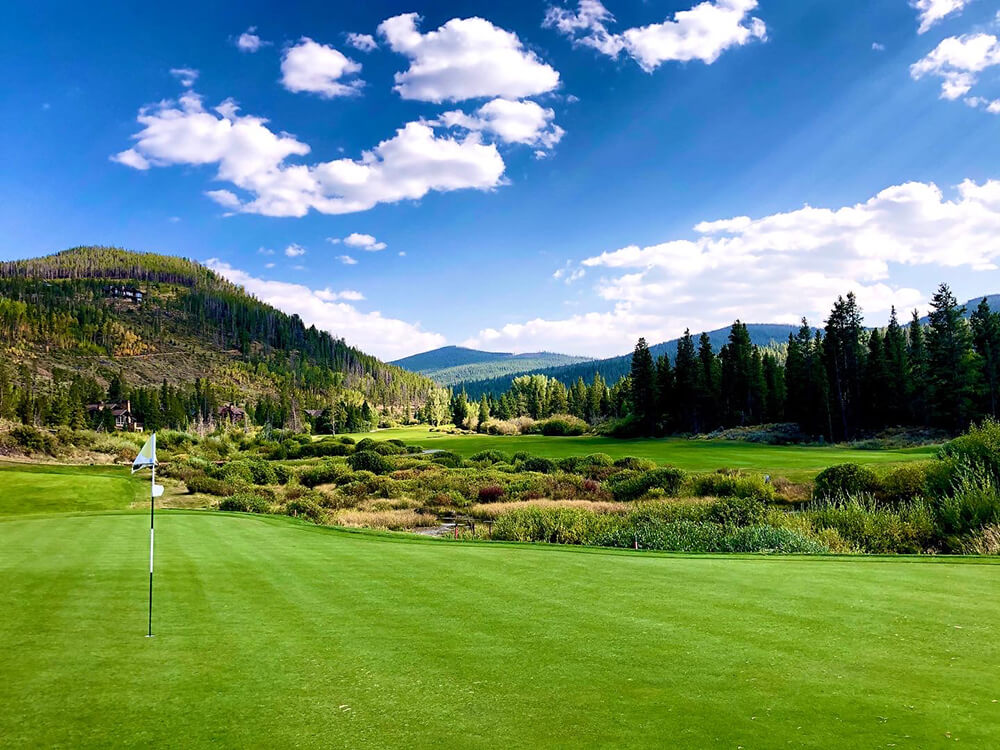 This Fred Couples Signature design winds through rich Lowcountry terrain between Myrtle Beach, S.C., and Wilmington, N.C., and features more than 100 acres of wetlands. The three nine-hole layouts are named after the large native birds that can often be seen during a round: Egret, Ibis, and Heron.
Just outside of Boston, more than 13 million tons of fill and soil from the city's Big Dig project were brought in over a six-year span to cap former landfills and fill select quarries at a property that gave rise to three nine-hole courses: Milton, Granite, and Quincy. The facility has been named one of the 100 Greatest Public Courses in America by Golf Digest.
One of five publicly accessible courses at Reynolds Lake Oconee in Central Georgia, the National is a 27-hole Tom Fazio design open to guests staying in the sprawling community or the property's Ritz-Carlton Hotel. The three nines—Ridge, Bluff, and Cove—are named after their featured terrain and boast fairly dramatic elevation changes.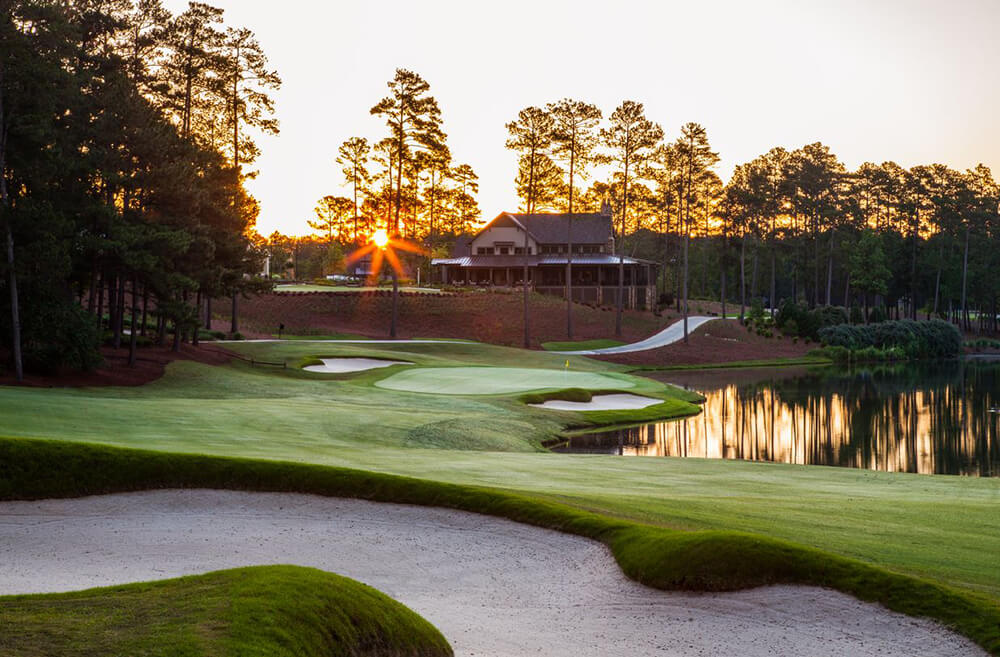 Cambrian Ridge is the only one of 11 facilities on the Robert Trent Jones Golf Trail that specifically has 27 holes. The Canyon nine was carved from former hunting grounds, the Loblolly nine has cathedral-like pines and water-protected greens, and the Sherling nine plays along Sherling Lake after starting at the highest point in Butler County.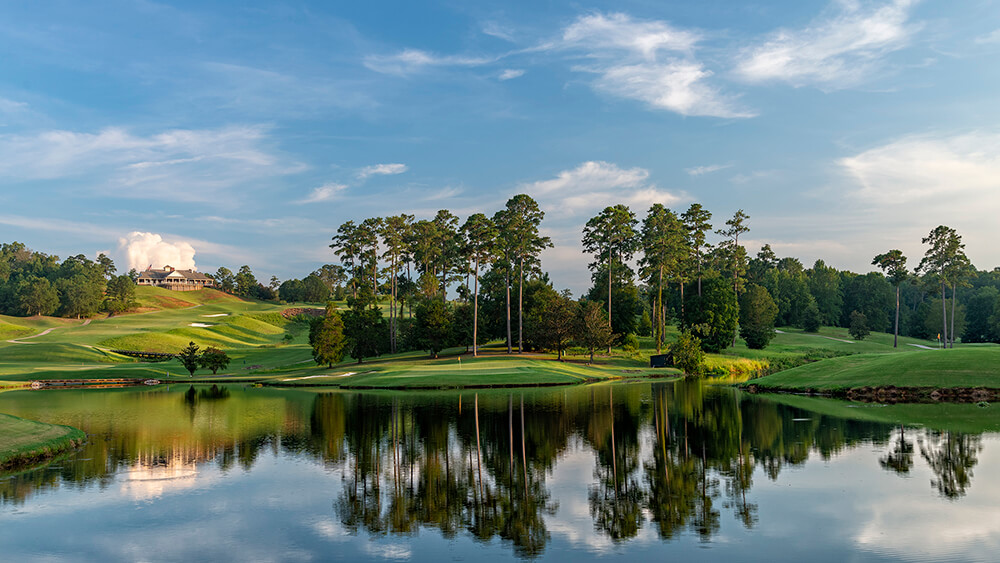 Less than a half-hour drive from Albuquerque, this 27-hole layout has been ranked as New Mexico's top public course and is situated about 6,500 feet above sea level on the east side of the Sandia Mountains. Designed by Ken Dye (no relation to Pete), this scenic course's scorecard actually lists the holes from 1 through 27.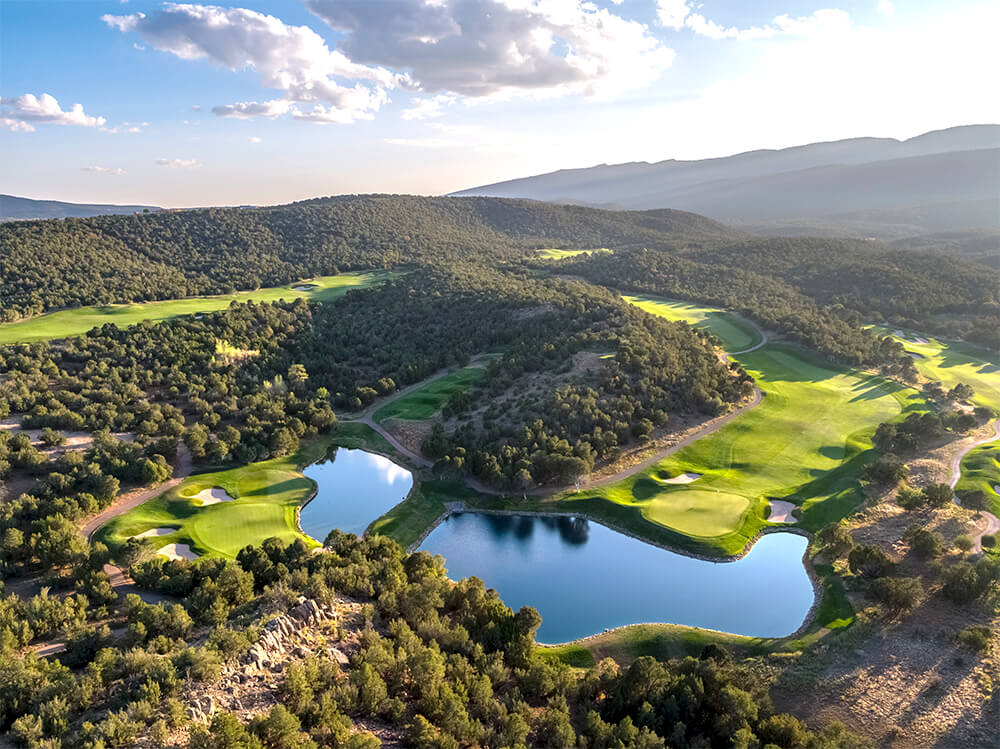 The Kohala Coast on the Big Island of Hawaii has long been a home to great golf, and the Waikoloa Beach Resort features a 27-hole experience comprised of the Beach, Lakes, and Kings' nines. Set along the rugged Pacific Ocean coastline, the courses feature a terrific mix of lava rock along with ocean and mountain views.
Other public 27-hole courses of note:
Shangri-La Resort (Okla.), Geneva (Minn.), Spanish Wells (Fla.), Centennial (N.Y.), Ocotillo (Ariz.), Hawaii Prince (Hawaii), Steele Canyon (Calif.), Meadows Farms (Va.), Neshanic Valley (N.J.).
PRIVATE
Located in a suburb west of Chicago, Black Sheep opened in 2002 and was designed in the spirit of classic inland links courses like Shinnecock Hills, Prairie Dunes, and Sand Hills. Wind is a constant at this property, which has a scorecard with the holes listed 1 through 27.
Tom Fazio designed the three looping nine-hole courses—Dogwood, Magnolia, and Palmetto—at this golf community set amidst undisturbed Lowcountry surroundings.
Just outside of Augusta is a one-of-a-kind golf property, as Champions Retreat is the only club home to courses designed by Arnold Palmer (The Island), Jack Nicklaus (The Bluff) and Gary Player (The Creek). The concept for the retreat was born in 1999, when Player recruited the other two major champions at the Masters Champions Dinner.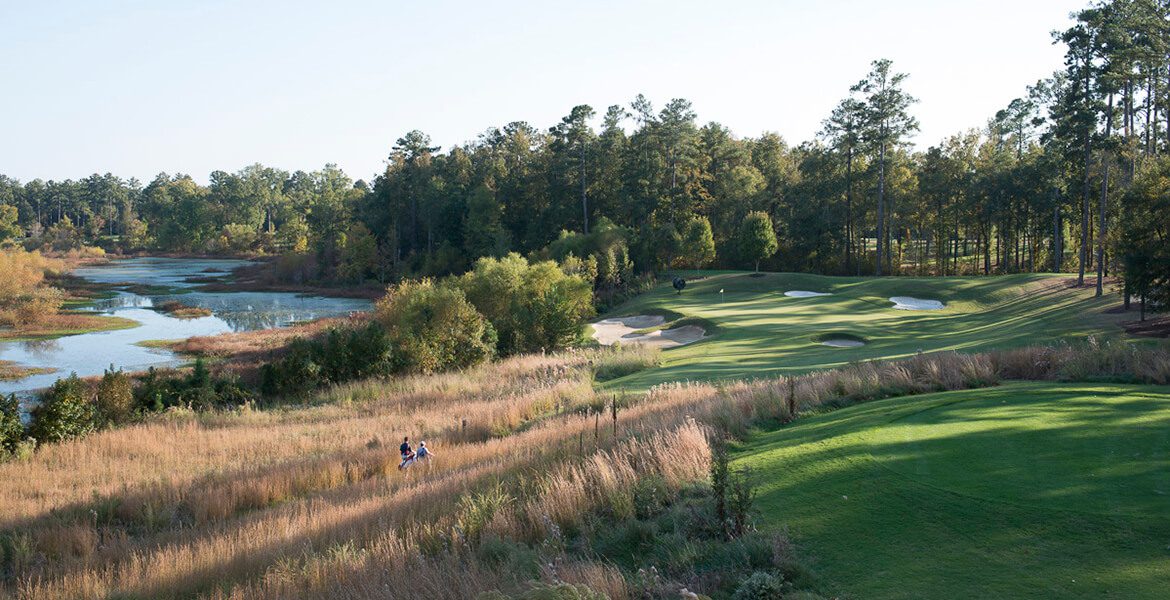 One of the oldest clubs in America, this four-time U.S. Open site in the Boston suburbs features three nines—the Clyde, Squirrel, and Primrose. The 2022 U.S. Open was played on a composite course that includes 15 holes from the oldest nines, Clyde and Squirrel, and three from the "newer" Primrose, which opened fully in 1927.
https://twitter.com/LinksGems/status/1370219055488102401?s=20&t=4eOfvXKT81f0AUyofeKkrw
Less than 20 miles north of Philadelphia, architect William Flynn designed the three nines (Toomey, Flynn, and Centennial) at Huntingdon Valley, using a rolling landscape that is essentially a large wooded bowl with a stream at its bottom.
A.W. Tillinghast designed the three nines—East, Center, and West—that all begin and end at this North Jersey club's stately clubhouse. As evidence of Ridgewood's balance, the 18-hole routing used for the PGA Tour's playoff event is a composite of the most challenging holes from the three nine-hole courses.
Only 8 remain at the U.S. Amateur, and as we head into the weekend, a note of congrats to Ridgewood Country Club, which has proven an excellent venue for this championship, and of good luck to defending Mid-Am champ Stewart Hagestad, playing for his third national Amateur title. pic.twitter.com/xnIOaIlwdR

— LinksGems Golf Photos (@LinksGems) August 19, 2022
The three nines at this club outside Seattle (North, South, and East) were originally designed by Ted Robinson and later renovated by Rees Jones. The narrow fairways at Sahalee, which hosted events like the 1998 PGA Championship and 2010 U.S. Senior Open, are lined by majestic Douglas fir, red cedar, and hemlock trees, eliciting the informal appellation, "Sa-hallway."
3rd Hole, Sahalee Country Club – North Course, Sammamish, Washington, USA pic.twitter.com/29FAVK9thR

— Great Golf Holes ⛳️ (@GreatGolfHoles) January 15, 2022
The Union League of Philadelphia, founded in 1862, purchased a public course called Sand Barrens at the Jersey Shore and turned to architects Dana Fry and Jason Straka to completely reimagine the property with a massive earth-moving and re-vegetation effort. The three nines are named after Civil War generals: Grant, Sherman, and Meade.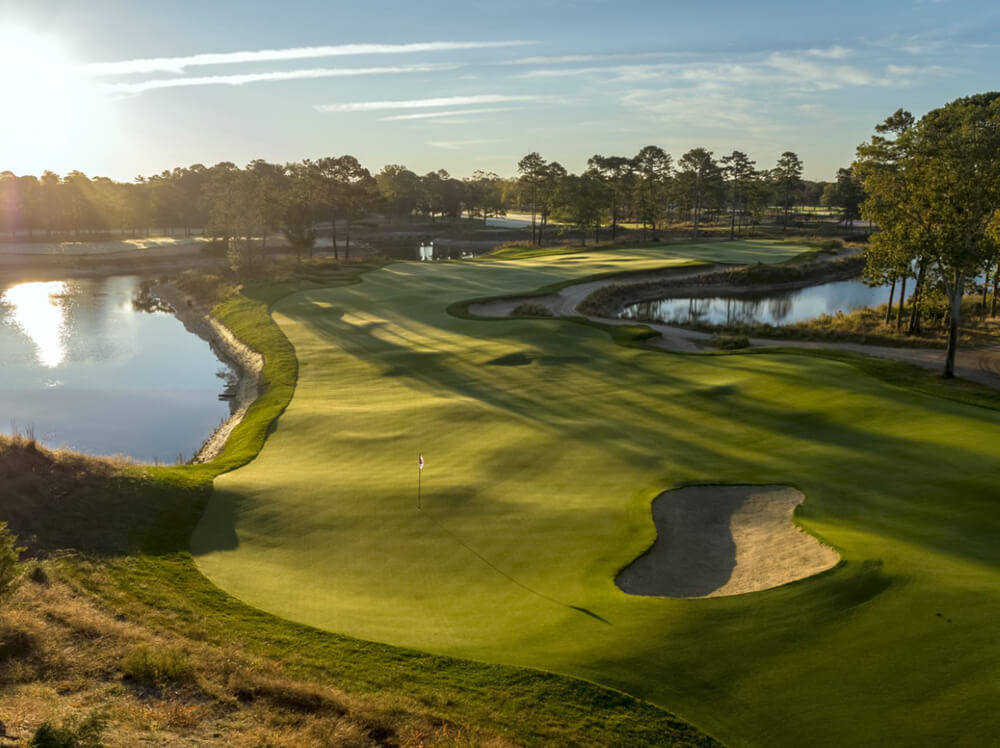 Another 27-hole New Jersey private club originally created by Tillinghast, Upper Montclair was renovated in the 1950s by Robert Trent Jones Sr., who transformed it into its current design with its East, West, and South nines. The course hosted an LPGA tournament in 2022.
Be sure to let us know of your favorites to add to this list as there are hundreds of these 27-hole courses throughout the U.S.