Golf doesn't have to be a good walk spoiled (if it ever was). It can just be a good walk—punctuated by moments both thrilling and aggravating. Here are a few ideas for turning your next on-course stroll into a grand tour.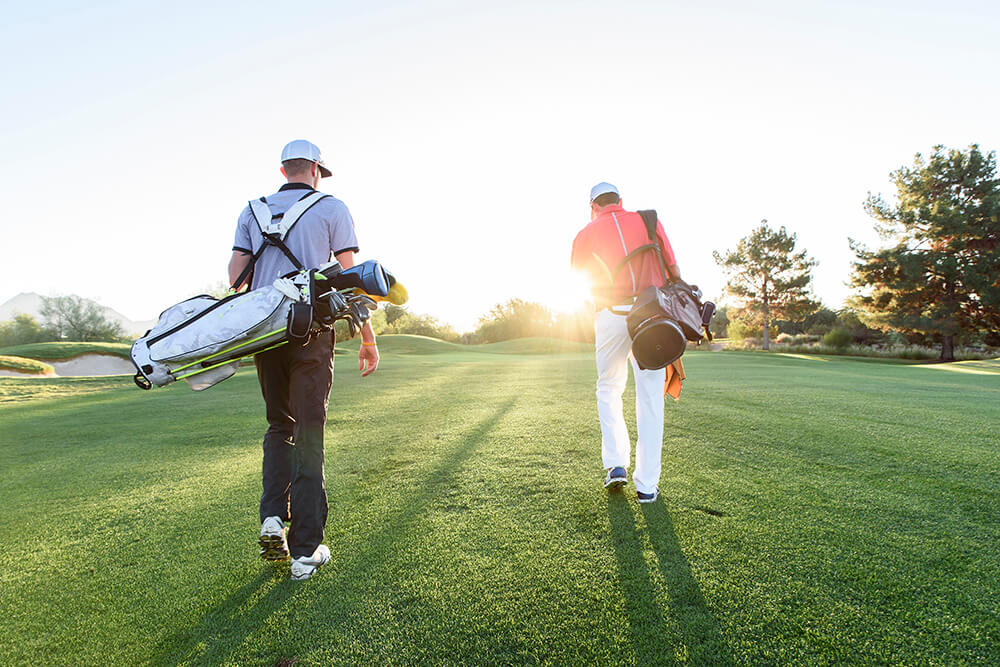 1. Tune into Some Tunes
Listening to music on the golf course has its proponents and its detractors. But if you're playing by yourself, why not experiment with it? Find out whether you play better listening to rock or classical, Kendrick Lamar or Luciano Pavarotti. The results may surprise you.
2. Appreciate the Nature
When you're zooming from shot to shot in a cart, you seldom have time to take in your surroundings and appreciate the natural world. When you walk, you can. Really look at the flora and fauna. Check out the different kinds of clouds. Learn to distinguish between sounds made by bullfrogs and tree frogs. Golf's one of the few games that's closely tethered to nature. Commune with it a little.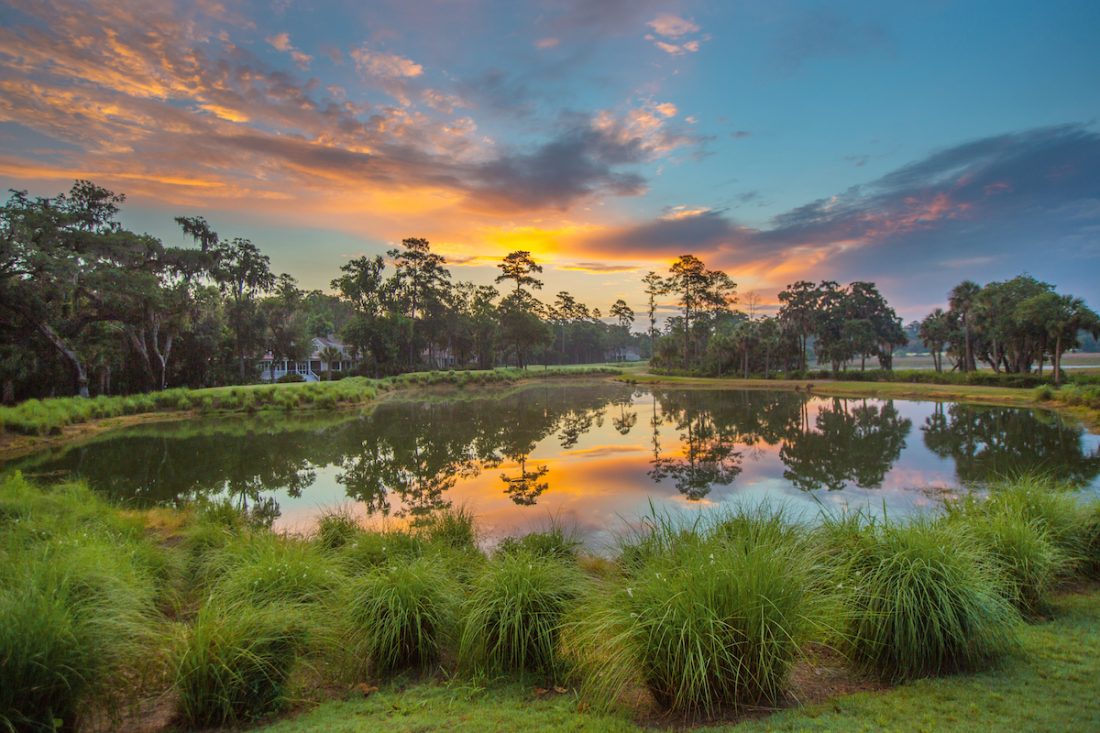 3. Perfect Your Looper's Gait
Whether you like to employ a rangefinder or not, use your strolls from shot to shot to perfect the fine art of walking off yardages. Test yourself—see how close you can come to pacing off a perfect 50 or 100 yards. It's a skill that'll come in handy the day your rangefinder's battery dies.
4. Study the Course
The more you walk a course, the better you get to know it. The better you know it, the better equipped you'll be to take it on. When you're on foot, you can detour a few yards to see an approach shot from a different angle—or survey the lip of a fairway bunker or future hole location. Knowledge is power.
5. Capture Your Round on Camera
Some people save scorecards; others, logo balls or pencils. Why not catalog your rounds by taking a quick photo—or a short video that you narrate as you walk? You can share the good ones with friends, and you'll have your rounds recorded for posterity. Just don't hold up play trying to be Cecil B. DeMille.
6. Burn Calories!
Whoever said exercise wasn't fun never played 18 holes of golf on foot. Numerous studies have shown that walking those miles (especially if you carry your bag) is a good way not just to burn calories (around twice as many as riding) but to maintain muscle tone and keep fit—which, by the way, can help you play better.
7. Bring Fido
In the UK, many courses allow players to bring their dogs to the course. In the U.S., it's far less common, which is a pity. But if your course does allow it, take your (well-behaved) pup and make a day of it together—being sure to clean up whenever necessary.
8. Dial-In Your Yardages
Do you know how far you hit your 7-iron? Are you sure? Take time as you walk from shot to shot to make note of how far you're hitting each club. Your future approach shots will thank you.
9. Become an Ace Statistician
How many greens did you hit last round? How many putts—or three-putts? Keeping stats is a great way to identify areas of weakness. When you walk the course, you've got time to take notes on each shot, each hole. By learning from your mistakes, you can learn to make fewer of them.
10. Shoot the Breeze
Finally, there's the long-lost art of conversation. Walking with your foursome rather than riding with a cart-mate, especially in times like these, allows you to maintain a safe social distance from your playing partners and increases the number of people you can interact with by two hundred percent. And when you walk, you actually have time to do more than just tell a quick joke or spout some platitude. Golf was meant to be a social game—walking enables that better than anything else. Whether it leads to a bull session, a rap session, random chit-chat, or plain old small talk, a bit of talking always improves the walking.
What other ways can you think of to make walking the course more fun? Let us know in the comment section.