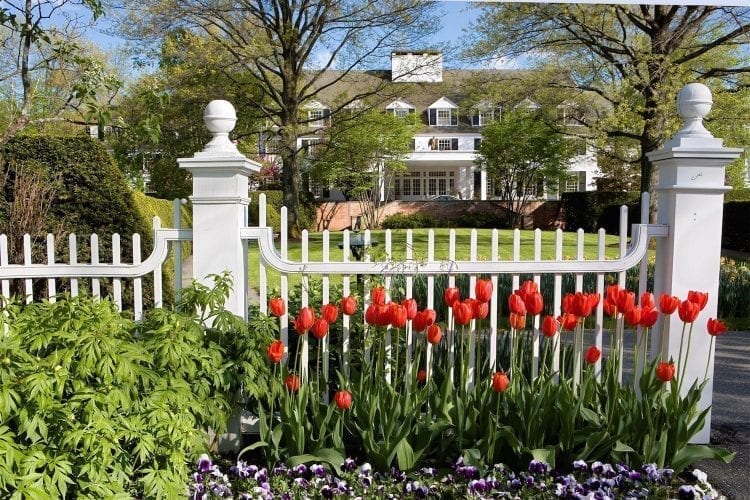 It's easy to get your Woodstocks confused, so full of them is the Northeast. For the record, the one the music festival is named for is in upstate New York. The one where rich Bostonians all have ski chalets is in New Hampshire. And the one where you can tee it up on a classic Robert Trent Jones Sr., layout is in Vermont.
This is the one you should visit first.
The Woodstock Inn & Resort's main building, which has stood watch over one of the quaintest village greens in New England for more than 200 years, was transformed into a modern resort by Woodstock habitué and master hotelier Laurance Rockefeller.
The hotel is a white Colonial structure surrounded by landscaped gardens and a white picket fence. Guest rooms are spacious and comfortable and most have fireplaces, plenty more of which you will find warming the property's many common areas.
Off the hotel lobby are the inn's two restaurants and a bar. There is a library for reading, relaxing or postcard-writing and a shop selling country-store items like maple syrup and homemade jams. At Richardson's Tavern, home to Vermont's finest microbrews and a savory pub menu, guests regroup after sports and shopping. The tavern's dark wood, polished brass trim and leather seating encourage dawdling.
The Dining Room, as it is simply called, is known as a favorite of culinary legend Julia Child. Its fine linens and tapered candles are formal by Vermont standards, but the restaurant offers a menu worth dressing up for, with contemporary interpretations of classic New England dishes such as local rack of lamb with rosemary pesto, garlic and pan juices.
The more casual Eagle Cafe next door serves simpler fare, but for those who feel like eating gourmet-style in their golf clothes, the full Dining Room menu is also available.
The Inn is steeped in history, but not everything here is old. While the course, dating to the 19th century, is one of the state's earliest, and the rope tow at the resort's ski area was the first motorized lift in the nation, recent additions are a spa and renovated fitness center.
Another way to burn some calories is to walk the Woodstock Country Club. Originally laid out in 1895 by frequent Woodstock visitor and golf nut Dr. H.B. Harrington, the course pleasantly bedevils even skilled players. You'll find it shoehorned between the slope of a mountain and the southbound road out of Woodstock, running links-style through this narrow gap with a non-returning loop.
Trent Jones Sr. redesigned the course in 1961, leaving enough of his fingerprints that the course is now properly attributed to him. It may be small, but it packs in a lot of great golf. As with many classic courses, the distances from green to tee are tiny, and there is not much elevation change, making it easy to walk, but not easy to score.
The main topographical feature is a creek that winds through the property, coming into play on 12 holes, fronting several greens and bisecting prime landing areas. Just peer over the bank at the creek's edge to behold the carnage: It looks like a river of golf balls.
Jones knew exactly where slightly errant shots would land, and he positioned his tees so the creek would be waiting for these wayward balls. Almost all the greens are narrow and flanked by bunkers, placing a premium on the proper approach angle. In addition, many severe doglegs require hitting irons off the tee on holes whose yardages simply beg for a driver-wedge attack.
This is a thinking man's course, one that resists a grip-it-and-rip-it attitude. It is best enjoyed in the early morning or late afternoon, on foot with your Sunday bag over your shoulder. The course is a perfect complement to the understated elegance of the Inn itself, and just one of many reasons you'll want to make a return visit to this particular Woodstock.