Winged Foot. The name conjures images of sidewalk-thin fairways, ball-devouring rough, and concrete-hard greens that repel approach shots—and make three-putting from five feet all too possible. In other words, it's the perfect U.S. Open venue.
Because of the COVID-19 pandemic, the Open is returning to Winged Foot's renowned West Course a few months later than planned. But don't expect course conditions to be any more benign than they would've been in June. You can bet your Ben Hogan-autographed flat cap that the winning score won't come close to matching Gary Woodland's 16-under total last year at Pebble Beach.
A.W Tillinghast's celebrated design has always presented a formidable challenge to Open contestants. In all the U.S. Opens ever held there, only two players have finished under par—1984 champion Fuzzy Zoeller, and Greg Norman, who lost to Zoeller in a playoff. Both finished 72 holes at 4-under.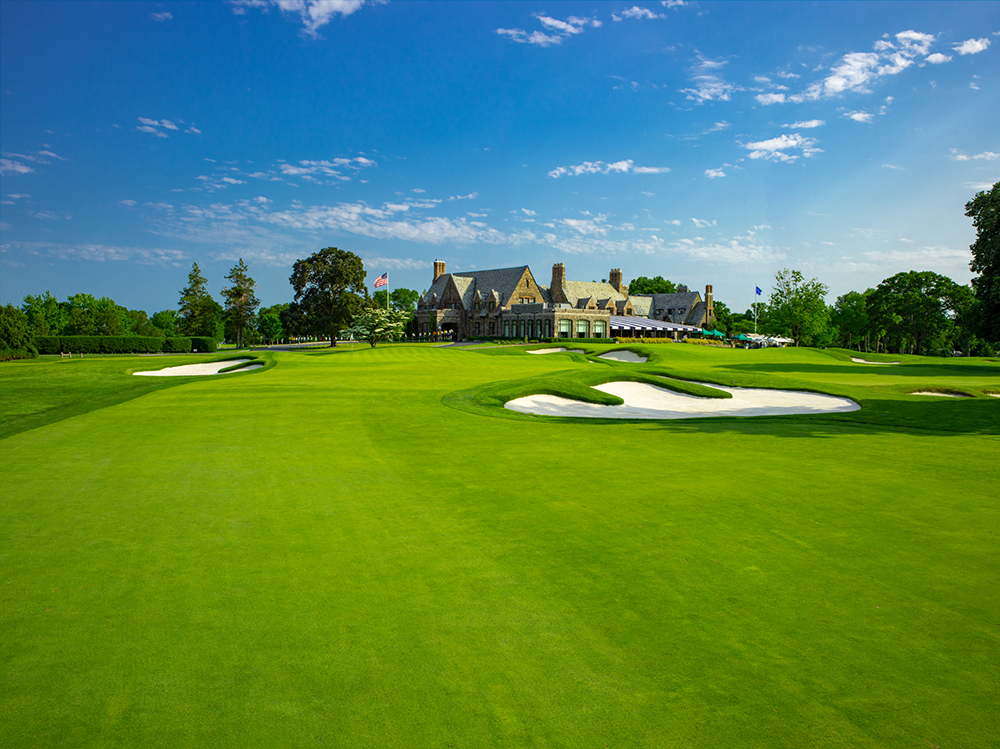 It's time 🕰

The 120th U.S. Open has arrived!

— U.S. Open (USGA) (@usopengolf) September 14, 2020
Back then, the par-70 course measured just 6,998 yards—the 2020 U.S. Open version of Winged Foot will stretch to 7,477 yards. And that's not the only change players will face. The club hired Gil Hanse to oversee a significant restoration of the course in 2017. With the help of hole-by-hole aerial photographs from the 1929 Open (won by Bobby Jones in a playoff), Hanse restored many of the West course's greens to their original (and larger) sizes and shapes. Today, there's 23.8 percent more putting green surface on the course than before Hanse went to work—that's 23.8 percent more green to hit, but also 23.8 percent more putting surface to negotiate.
Hanse also repositioned drive-zone bunkers on holes 2, 4, 5, 6, 11, 14, 15, and 18 to ensure that they remain in play for today's bombers—though players may prefer to miss in bunkers than the rough.
Hanse also expanded or created new tees on holes 2, 8, 9, 10, 15, 16, 17 and 18. The demanding par-three 10th hole, for example, with its tabletop green ringed by bunkers, can now play as long as 214 yards—26 yards longer than in 2006. The finishing hole, the punishing par-four that dashed the 2006 hopes of Phil Mickelson, Colin Montgomerie, and Jim Furyk, will now play 469 yards, 19 yards longer than when Geoff Ogilvy held on there to win.
How narrow will the fairways be? At their widest, only 12 yards (on the 633-yard, par-five 12th hole); at their narrowest, just 17 feet (on the short, par-four 11th). Fairways that skinny mean that viewers are likely to see lots of shots from the rough—a tangled mixture of Kentucky bluegrass, perennial ryegrass, and poa annua. The USGA plans to set up the course with three cuts of rough this year. Just off the fairways, the narrow ribbon of intermediate rough won't test players too much at just one inch in length. But if they venture a little farther offline, look out. The primary rough is slated to measure 3.5 inches; the secondary rough (spectator-free this year), five inches. Expect lengthy hunts for balls when players stray that far into the thick stuff.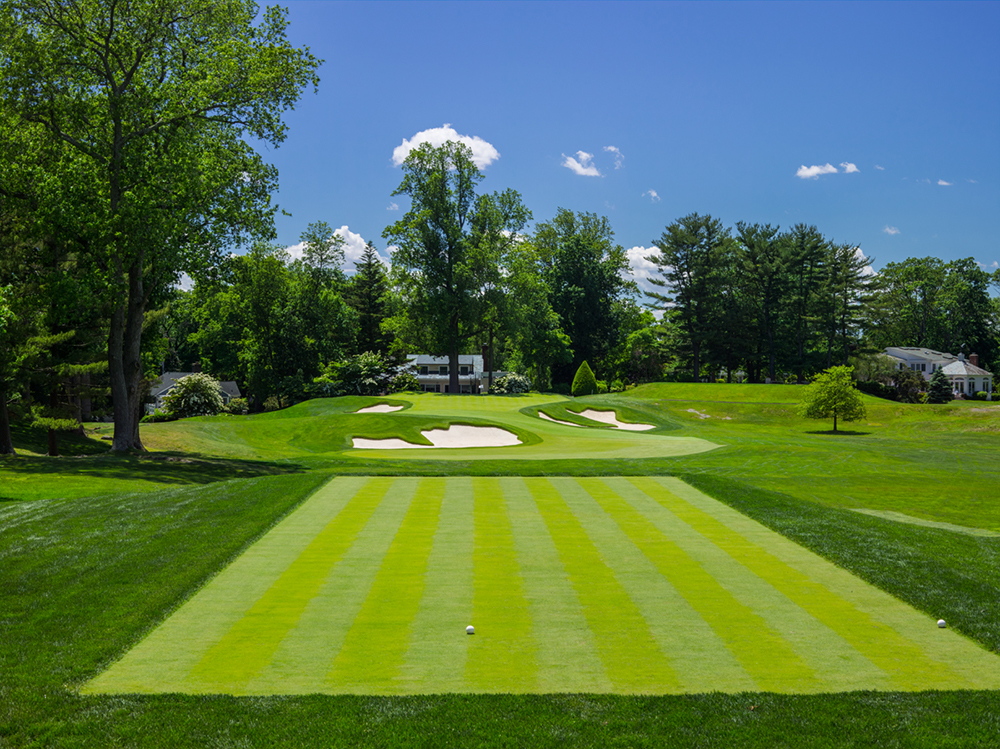 When players do reach the greens, their work will just have begun. The USGA plans to have greens rolling in the upper-12-foot to 13-foot range on the Stimpmeter—nothing today's pros aren't used to, in theory. But Winged Foot's greens are treacherous at any speed. Players who don't find the right sections of the greens with their approach shots are going to be in danger of three-putting every time. And woe be to the ones who leave the ball above the hole—or short-side themselves on approaches. Balls moving downhill on the West course's greens are like tractor-trailer trucks without brakes. Knees will be knocking.
In describing the USGA's setup plans for this year's championship at Winged Foot, Jeff Hall, Managing Director of Rules and Championships, said: "The USGA is going to let Winged Foot be Winged Foot"—a statement likely to strike fear into the hearts of this year's competitors. "The West Course is a fabulous U.S. Open test," he continued. "It requires all facets of a player's game to be at a high level. A premium will be placed on driving the ball. The fairways are quite narrow and that is the case regardless of whether Winged Foot is hosting a U.S. Open."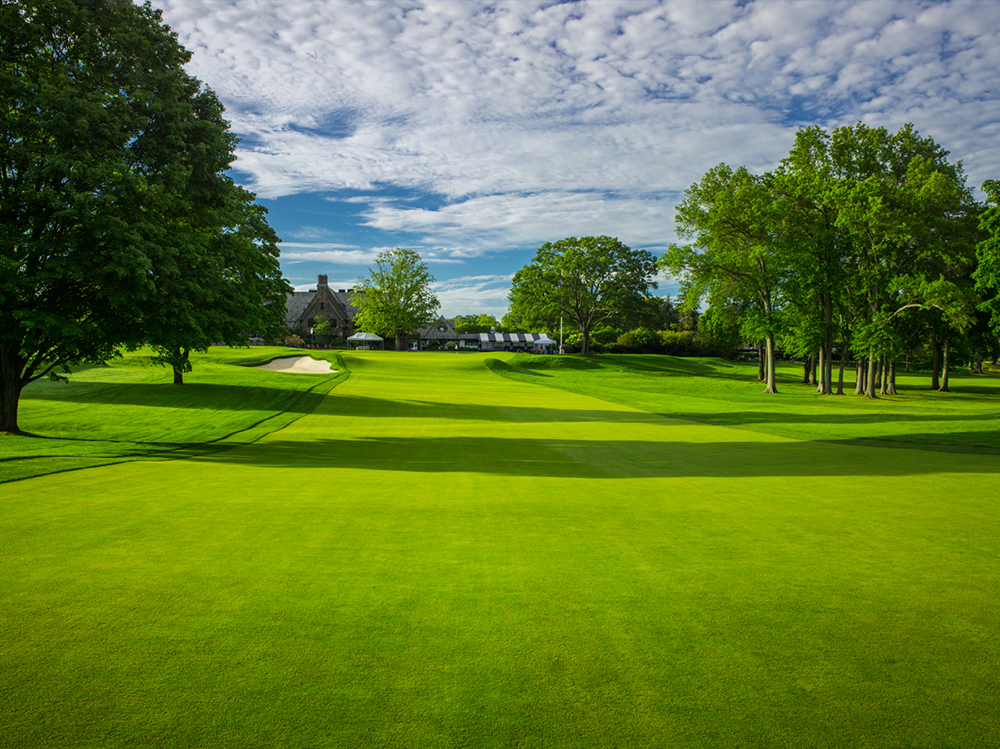 Hall is right. Winged Foot always plays tough, and its members pride themselves on belonging to a club with such a fearsome reputation. By the time this year's Open concludes, it's likely that reputation will have been further enhanced.
What do you think of Winged Foot? Let us know in the comment section.