At the RBC Canadian Open last June, tournament winner Rory McIlroy was seen sporting a white band throughout the course of the week. There were lots of queries—what was that?
Turns out, McIlroy was one of the early adopters of the now vastly popular Whoop fitness tracking strap.
Athletes like McIlroy, Justin Thomas, Maria Fassi, and Xander Schauffele wear the strap—designed in 2012 by a tech start-up based in Boston—on their wrist or biceps and it continually measures their heart rate along with monitoring their training, tracking their sleep, and working towards maximizing their own body's performance. Perhaps surprisingly, none of those global golf stars are paid to use the product.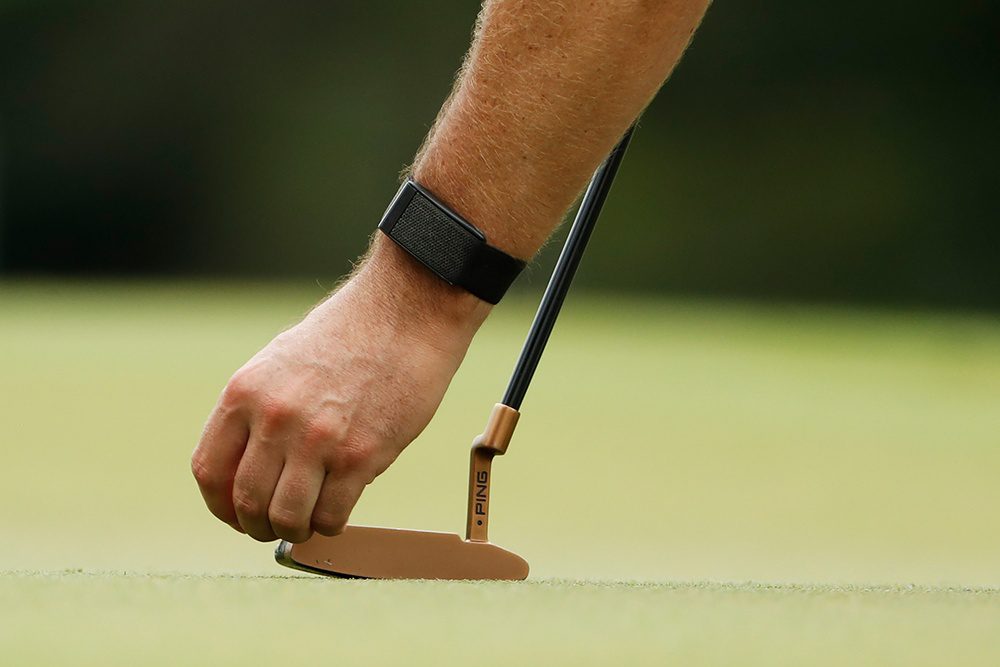 Fitness trackers have become a booming business. A recent survey showed that one in five Americans regularly uses or wears a smartwatch or fitness tracker. The U.S. is the second-largest market for wearable devices worldwide. What started with $29 million in sales in 2014 has now reached $53.2 billion in global retail revenue from smart devices.
But how can a fitness tracker like Whoop help your golf game? While it may not be able to help you nail a winning putt on 18 or bomb a drive like Bryson DeChambeau, the numbers it produces could help you perform, and live, better.
The first thing new Whoop users tend to notice is how inefficient they are with their sleeping habits.There are also tangible numbers wrapped in how exercise, alcohol, stress, or travel can impact your body's performance.
You know the inside of everything.
Except you.#Knowyourself
with 24/7 insights from WHOOP. pic.twitter.com/mlqHkl0Xbz

— WHOOP (@whoop) September 14, 2020
"We want to provide a data set that helps you activate the good behaviors and get rid of the bad ones. We want you to unlock the best version of yourself," says AJ Baker, the performance marketing manager at Whoop. "If you're willing to give Whoop data a chance, there's value there for everyone to live a healthier lifestyle."
While the Whoop strap has become synonymous with golf because of its appearances on LPGA or PGA Tour broadcasts, there are a handful of others on the market that are golf specific.
Among its slew of products, Garmin vivoactive 4 ($349.99) and Approach X40 ($249.99) come with built-in GPS and access to information on upward of 40,000 golf courses around the world, including distances to hazards and the front, middle, and back of greens. A feature called AutoShot helps hone-in your distance control by telling you how far you hit each shot and giving you post-round stats. You can also track calories burned, heartrate, and steps during your round, as well as sleep activity to provide insight into your recovery. While the Approach X40 is built solely for golf, the vivoactive 4 comes with more than 15 other sports apps including running, cycling, swimming, rowing, and even snowboarding.
The Samsung Galaxy Watch Active2 Golf Edition ($299.99) brings all of Samsung's big tech to the golf course. Like Garmin, Samsung's golf fitness tracker provides data on 40,000 golf courses around the world and adds features such as full-color aerial images of holes and green maps with undulations indicated by different colors. The sAMOLED display is easy to read in bright conditions or with sunglasses. It also has heart health monitoring, sleep and stress monitoring, and auto workout tracking.
Bushnell, a popular rangefinder brand, has a watch called the ION2 ($199.99). Pre-loaded with 36,000 courses, the battery life lasts for three rounds before having to charge it again. There's an integrated fitness step counter, and it's water resistant, too. It pairs with the Bushnell golf app, which displays 3D flyovers of holes with distance.
The Whoop strap (starting at $25, plus a monthly membership fee of $30) is different than most others on the market, as it doesn't have a screen. Users pair the waterproof strap with their smartphone to unlock incredibly detailed information about their bodies. It has a small sensor that measures a user's heart rate over 100 times per second. Instead of steps, it tracks strain on your body from daily activity, exercise, and even anxiety.
Company founder Will Ahmed noted that the data Whoop collects can also help determine if a user may be sick with the coronavirus—as made evident by Nick Watney on the PGA Tour. Watney had a low recovery rate prior to teeing off at the RBC Heritage and got tested—resulting in the tour's positive test.
After that initial scare, the PGA Tour (and later the LPGA Tour) got Whoop straps for all its players, caddies, and staff—including on the Korn Ferry Tour and PGA Tour Champions.
"When guys win events and hold up trophies wearing a Whoop strap, you see those moments and everyone takes more notice about the whole thing," says Baker. "The moment with Watney was when people looked at Whoop and said, 'Wow, if this product can help us be 1–2 percent safer then it isn't just a performance tool, it's a health and safety tool.'"
Do you own a golf fitness tracker? Let us know how it helps your game in the comment section.