As traditional a game as golf is, technology continues to shape its evolution.
Traditionalist or technophile, a commonality among golfers is wanting to know how far they are from the pin, whether walking off a distance from a sprinkler head, using a GPS device, or buzzing the flagstick with a laser rangefinder.
Like the major OEMs with their drivers, rangefinder companies are frequently coming out with new twists. Here's a review of a handful of this year's models:
BUSHNELL TOUR V5
The Tour V5 models, available at retailers in late March, are the latest innovative additions for Bushnell, the longtime leader in the rangefinder market. Bushnell's JOLT technology has been taken to the next level, as a red ring flashes while the unit vibrates when the laser locks onto the flag. The new line, with optics two times brighter than the previous generation and 6x magnification, also features the introduction of the magnetic mount "BITE" technology that secures the rangefinder to the frame of a golf cart with seven pounds of pull strength. The Tour V5 Shift model ($399.99) also has a new and improved slope algorithm. Retail price for the Tour V5 is $299.99.
Arccos A.I. Powered Rangefinder
Several golf apps offer distance-measuring through a GPS feature, but Arccos has introduced what it's calling the world's first rangefinder powered by Artificial Intelligence. The innovation, available to users of the Arccos Caddie app, delivers precise yardages not simply through GPS, but by incorporating a real-time calculation of factors like slope, altitude, and weather (including wind speed and direction, temperature, and humidity) that affect shot distance. Says Arccos CEO Sal Syed: "By using golf's largest on-course data set to fuel our A.I. algorithms, we're allowing golfers to make better decisions on the course—for no additional cost."
Precision Pro
Precision Pro was started in 2013 by a pair of golf industry professionals who thought that average golfers had been priced out of the rangefinder market. Today, they still offer a sub-$200 model in the reliable and popular NX7, which is accurate to about one yard and features pulse vibration to let you know you've hit your desired target. The NX7 Pro Slope ($249) has an adaptive slope feature that adjusts yardages to help improve club selection, while the NX9 HD Slope boasts all those features plus a magnetic grip and HD optics, including a wider LCD display with 7x magnification.
https://www.precisionprogolf.com/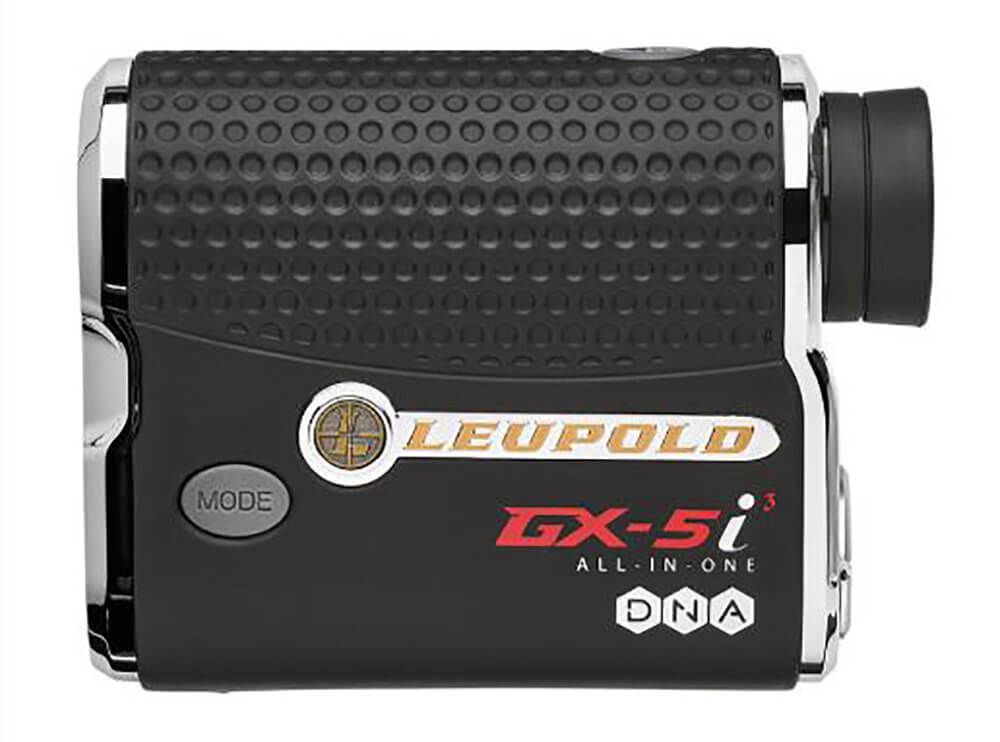 Leupold
Leupold proudly touts its innovative, "battle-proven" optics for the world's most resilient hunters and shooters. While the company's core focus is outside of golf, it has sought to redefine the game's premium rangefinder market. Leupold's top-end offering is the GX-5i 3, which has an $845 retail price. This model, which can hit a flagstick at 450 yards and trees from 800 yards out, has an advanced infrared laser that provides faster measurements and is accurate to within one tenth of a yard. Leupold's rangefinders factor in inclines, declines, temperature, and other atmospheric conditions that affect distance, while the GX-5i 3 actually provides club recommendations based on personal hitting strength, slope, and current environmental conditions.
TecTecTec VPRO500
Headquartered in France, TecTecTec has gained a foothold in the U.S. market by providing premium, yet affordable state-of-the-art technology. The company's newest ULT-X rangefinder ($250) guarantees accuracy within a foot up to 300 yards and features a slope toggle switch that can calculate elevation distances. Target Lock Technology helps pick up the flagstick even when it's backed by wooded areas, while Normal Mode helps read distances to hazards. A popular seller on Amazon and available through the DICK's Sporting Goods and Golf Galaxy websites, TecTecTec also offers the ULT-G satellite GPS watch ($100), that provides quick and accurate measurements to the front, middle, and back of greens.