During a 2020 PGA Show Demo Day seminar, Bob Vokey, Titleist's legendary wedge designer, said that for the average player wedges are the most important clubs in the bag. It makes sense. Players who miss a lot of greens use their wedges a lot—which makes the process of choosing the right wedges all-important.
There are a lot of variables to consider when looking at wedges: Loft, bounce angle, sole grind, and others. And that's before you even start looking at the different models offered by club manufacturers. If you're in the market for new wedges this year, you've got some great choices.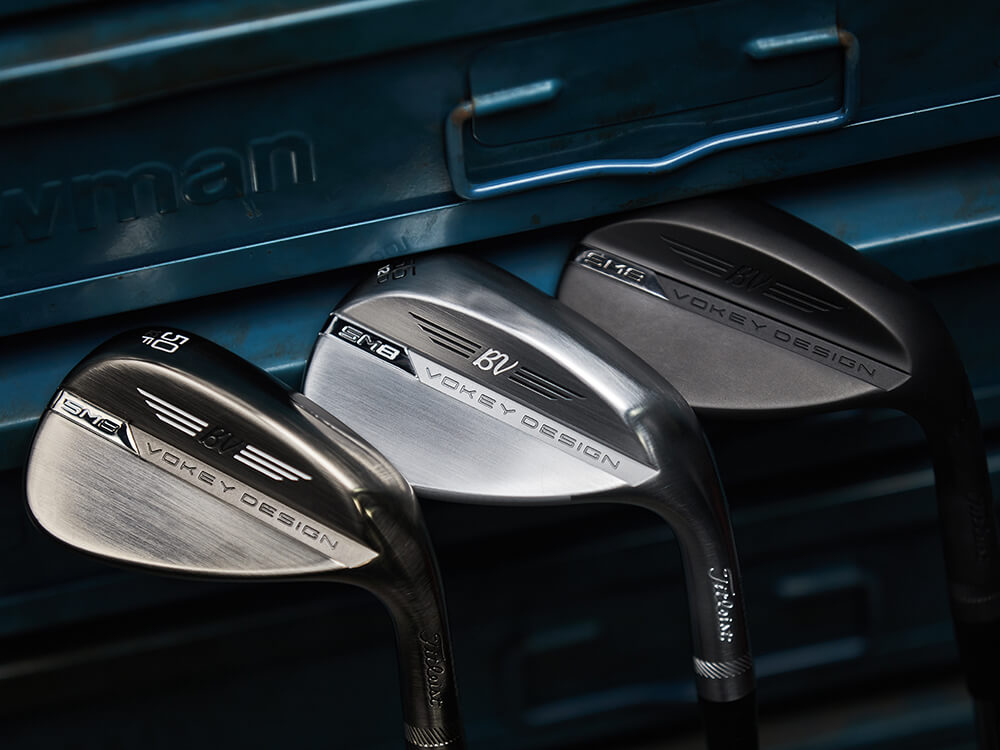 Vokey SM8
The big news for Vokey's SM line in 2020 is that Bob Vokey and his engineering staff have found a way with the new SM8 to move the clubs' center of gravity (CG) forward to a place that's, illogically, actually ahead of the clubface. This change gives them even better feel and trajectory control, and a 10 percent higher moment of inertia that helps the clubface stay squarer through impact. They've also hidden the weight pad that was visible on the back of the SM7, giving them a cleaner look. Available in a variety of lofts, six different grinds, and numerous bounce angles, Vokeys just keep getting better.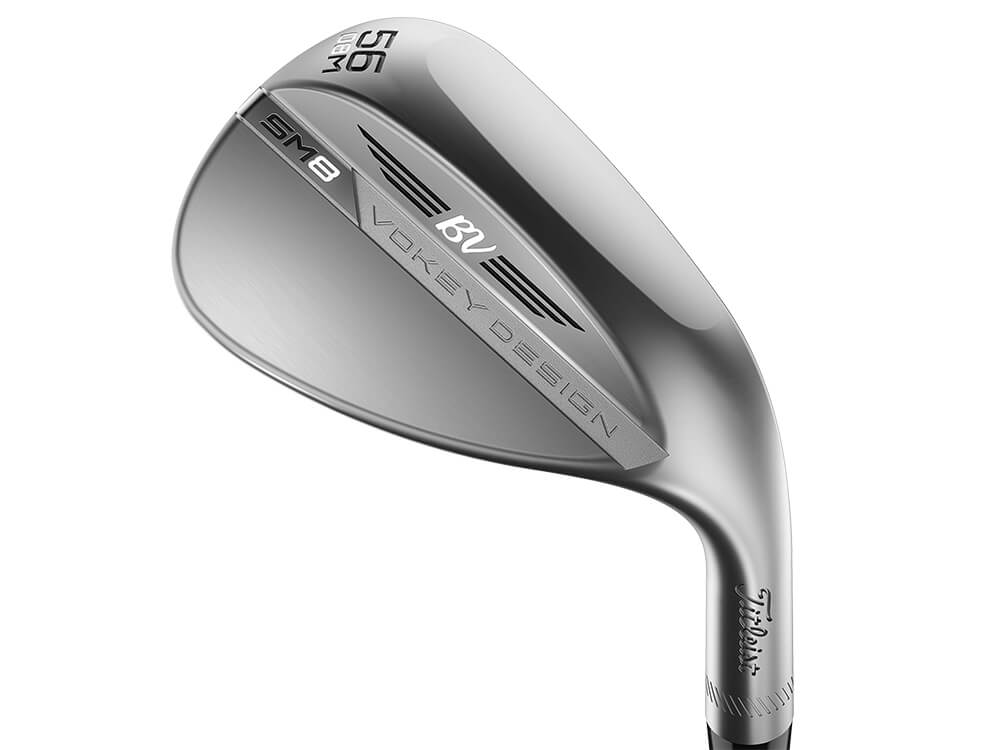 Callaway Jaws MD5
Callaway's new wedge for 2020 continues its quest for optimal consistency and spin.  The Jaws MD5 comes in 23 different loft/bounce combinations, with five different grinds. Its "groove-in-groove" face design maximizes spin—up to 400–600 RPM more for 2020. Also new this year is a 46-degree pitching wedge, and graphite shaft options for men and women players. Roger Cleveland, Callaway's master wedge craftsman, says, "Your choice should be based on what your technique is from 40–50 yards in. Anything over that you're hitting the ball first. But when you start to hit shorter shots, you're using the sole more and that's where all the sole grind and bounce options we have for you really come into play."
PING Glide 3.0
PING's new Glide 3.0 wedges combine groove geometry and a revolutionary new finish that repels water and debris, providing more consistent contact and performance in wet conditions. If you're a dew-sweeper or play a course that gets a lot of rain (or gets over-watered), it's a great choice. Available in four head styles, the Glide 3.0 gives you a lot of options—and they're all good.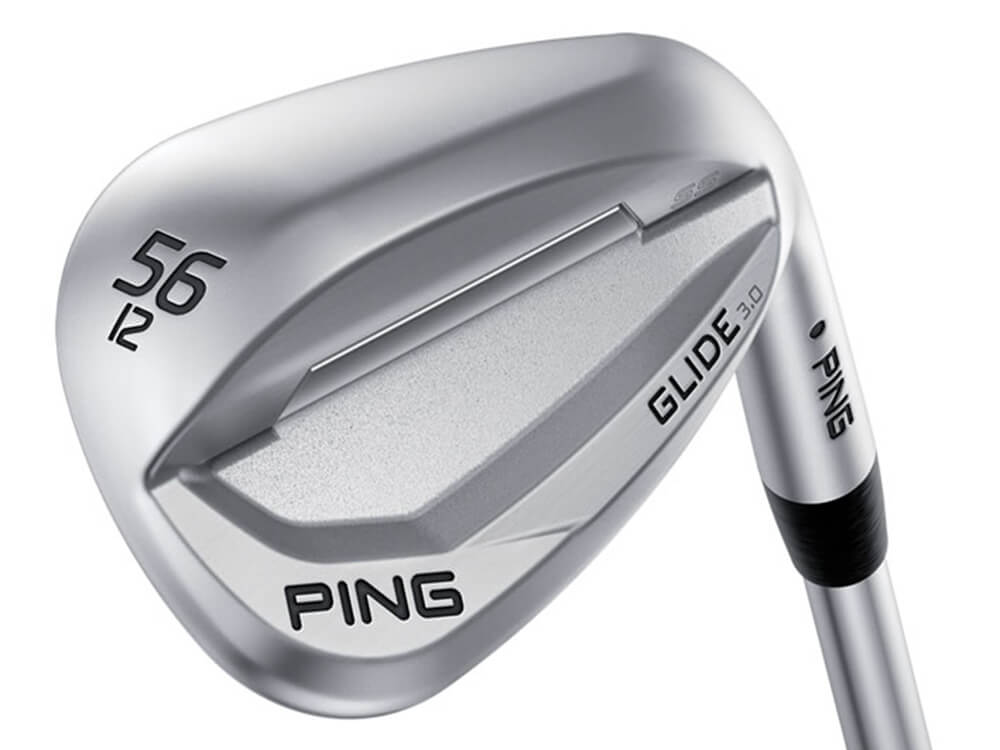 Mizuno T-20
Like all Mizuno clubs, the new T-20 wedges feature grain-flow forging for soft feel. But the T-20s are forged from a 1025 boron material, which is stronger and helps keep the edges of their "quad-cut" grooves sharper longer. These teardrop-shaped clubs also feature a microflow hydrogroove that's laser-etched beneath the plating, which helps channel away moisture and debris. You can get T-20s in every loft from 45 degrees to 62 degrees, and with several different bounce options, as well—each tied to a grind option. Available in three finishes, including a new blue ion, they're as beautiful as you'd expect a Mizuno to be.
Cleveland CBX-2 and CBX Full-Face
The CBX-2 is a cavity-back wedge, making it a great choice for anyone who plays cavity-back game improvement irons. It's all about bringing more forgiveness to your short game. The CG on the CBX-2 has been pushed a little bit out toward the toe, which is where the majority of players strike the ball on mishits. This makes it easier for the average player to hit the club on its sweet spot, resulting in more consistent shots and spin. Also new for 2020: The CBX Full-Face Wedge, with scoring lines across the full face of the club.