It would be difficult to overstate the importance of interesting greens to the rank, renown, and reputation of a golf course. It would be similarly tough accumulating all the telling quotes the great architects have submitted on the subject—but here are a few:
"Putting greens constructed with relation to the length and topography of the hole are the making of a real golf course." – Donald Ross
"The three most important aspects of a golf course are its routing, hazards, and greens, and the greatest of these is the greens." – Bill Coore
And one from C.B. Macdonald that captures the true weight and magnitude of a course's putting surfaces: "Putting greens to a golf course are what the face is to a portrait… the face tells the story and determines the character of the portrait…Teeing grounds, hazards, the fairway, rough, etc., are accessories."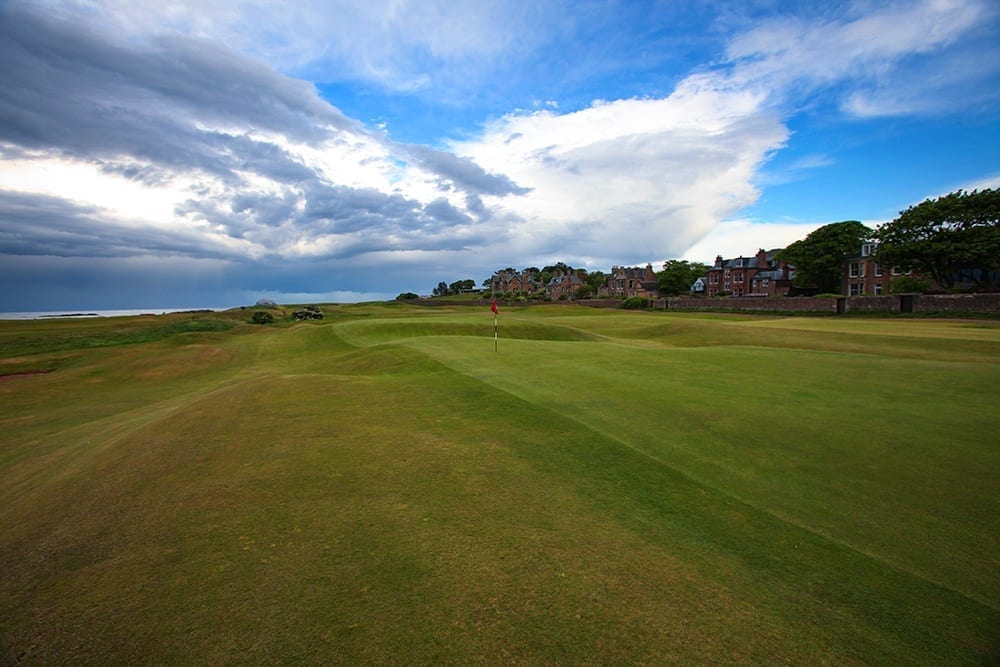 The present day's heaviest hitters, Coore included, likewise understand the value of stimulating greens, and have some thoughts on what makes them good or bad.
"Their size, shape, orientation, and where the hole is cut should affect your thinking on the tee shot and every shot thereafter," says Coore. "If you have a bland, insipid green, it doesn't matter much where you approach it from, and that doesn't make for very interesting golf."
"The most important thing for a green is that it should matter what side of the hole you've missed on, whether you are off the green or even on it," says Tom Doak. "There should always be a better place to be."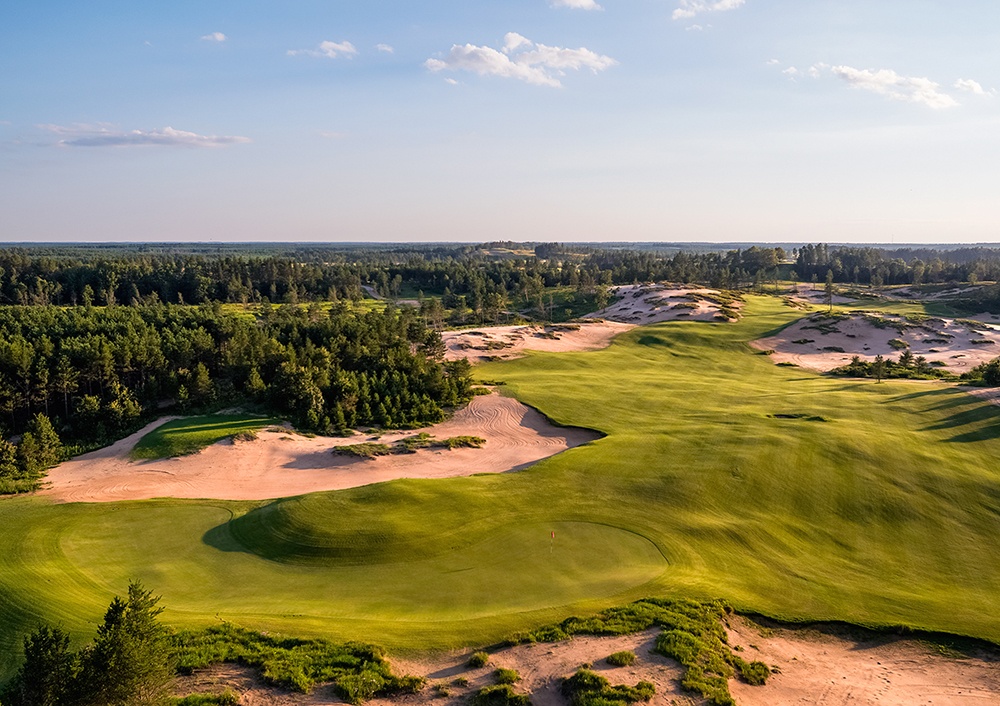 Gil Hanse believes how a green relates to its surrounds and how it sits in the landscape is a major key.
"Sometimes the greatness is in the bold presentation of slopes and an aggressive position," Hanse adds. "Other times, it's in smooth, graceful contours and soft transitions to the surrounds."
David McLay Kidd, like Coore, stresses the importance of how the design of the green should affect the entire hole.
As for where these modern greats like to build greens, Hanse specifies ridges, valleys, at the toe of slopes, or on top of rises; Doak says in a position where they are visible through most of the hole, provide opportunities for recovery, and are reasonably close to the next tee; and Kidd says at natural "anchors in the landscape"—a view, a tree, a contour, or some other natural feature.
"You walk a site and you just get a sense of where to terminate the journey," Kidd adds. "It's a natural pause in your progress. They were very obvious at Gamble Sands in Washington. Even the Old Course at St. Andrews, which strikes some as a long, continuous stretch of uninterrupted ground, has spots where you would naturally pause if there were no course." Golden Age English architect Harry Colt put it like this: "In the course of his examination, he (the architect) will record all those sites which providence has intended mortals to putt on."
With this in mind, I asked a quartet of today's greatest architects to name a few of their favorite greens, citing those played and those of their own design.
Coore
Played: The 18th at Oakmont. The size of it and the interior contours—it's just mesmerizing. Ryan Farrow is actually shaping a green a lot like it at Brambles, a course we're building in Northern California.
Designed: I'm probably showing some recency bias, but I'll go for the 8th at Sheep Ranch. It's got a little Biarritz, and a little Punchbowl. But it's neither—and it works.
Doak
Played: Depends on the day. The temptation is to pick one that's wild and unique, but that would imply that I want all greens to be like that, which I don't.
Designed: The 13th at High Pointe in Williamsburg, Mich., which closed in 2008. It had a steep tier from right [high side] to left, so if you putted straight at the hole from the wrong tier you might go flying 15 feet past or off the green; but the green was flared up in back, so you could putt to the back and have the ball return gently to the lower pin.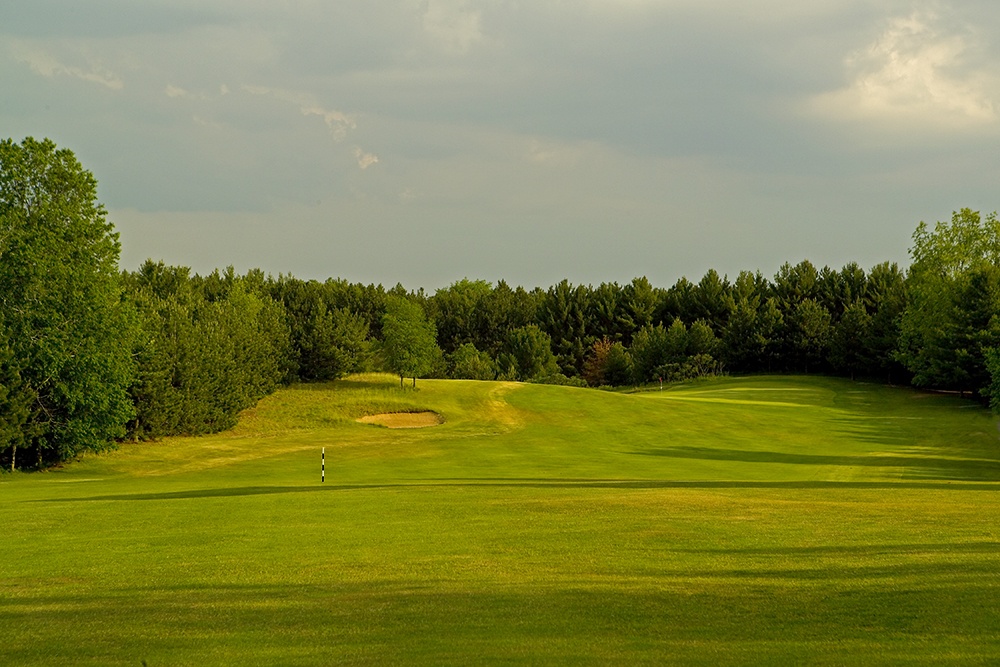 Hanse
Played: The 14th at Augusta National. Talk about variety; so bold in its presentation and contours, yet subtle and full of local knowledge in reading the putts once you get up on the ridge.
Designed: I'm partial to the 13th green at Ohoopee Match Club. It's a long par three, and the green has a slight Biarritz at the front.
Kidd
Played: Any on the Old Course really, but especially the 4th and 14th.
Designed: The 15th at Mammoth Dunes. Mike Keiser thought that a lot of the greens were in bowls, and I said that doesn't necessarily mean they're surrounded by supporting contours, and that you could in fact have a plateau green still surrounded by contours in a bowl.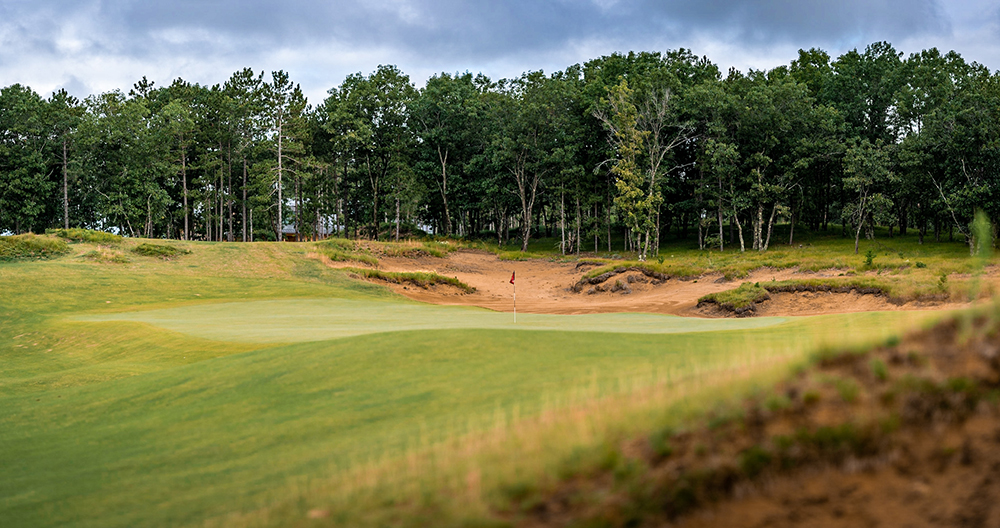 Here are 10 that stick in my memory (not necessarily the best or even my favorites):
1. 5th, Mildenhall, England — Look up "tantalizing"
2. 16th, North Berwick, Scotland — Crazy fun
3. 3rd, The Old White at The Greenbrier, W.Va. — My first Biarritz
4. 12th, Chambers Bay, Wash. — See #2
5. 11th, Old Course at St. Andrews, Scotland — Much copied, never matched  
6. 6th, Mammoth Dunes at Sand Valley, Wis. — Boomerang!
7. 16th, Bandon Dunes, Ore. — Snapshot of Heaven
8. 16th, Askernish, Scotland —  Softer now, but once a scrunched-up tissue
9. 3rd, Royal Melbourne (East), Australia — Scale, slope, speed; a little overwhelming
10. 16th, Waterville, Ireland — Another divine spot to putt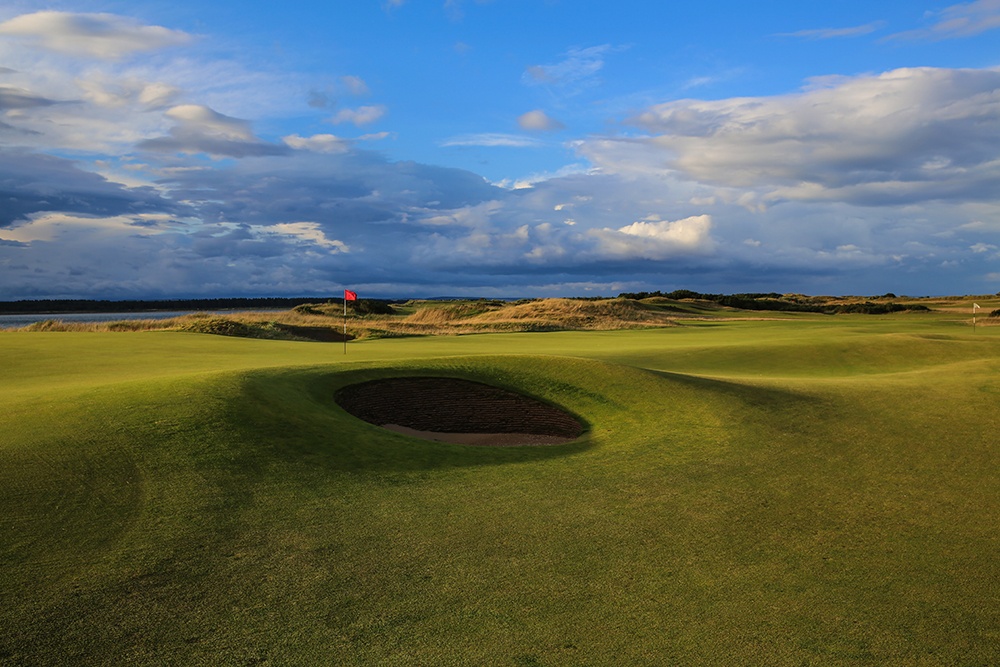 Let us know about your favorite green(s) in the comments below!