Okay, so you've made your pilgrimages to Scotland and Ireland. What should you do for an encore? If you're a links golf enthusiast, I suggest you proceed directly to Wales—home of some truly wonderful (and wonderfully affordable) links experiences.
For those of you who slept through seventh-grade geography, Wales is located to the west of southern England, its border just two hours from London. Fly into either Bristol or Manchester and within minutes you're there. You'll know you've arrived when half the lettering on each bilingual sign you see is indecipherable and appears to have been spelled by a painter who'd misplaced all his vowels.
Here's a list of nine fabulous Welsh links courses (from east to west)—plus one course that's not a links but is still well worth playing.
Pyle & Kenfig Golf Club
Pyle & Kenfig, a sporty course situated just west of Cardiff in Bridgend, is a great warmup course for your visit to Wales. The opening nine has a moorland feel to it—it's more open and relies on the challenge of the approach shots to make its case. The back nine is pure links, though, with a series of excellent holes that usher you through a procession of dunes. Holes 14–16 are especially good, with dramatic views vying for your attention. Beware the rough here—balls are not easily retrieved (much less played) from it.
Royal Porthcawl Golf Club
Royal Porthcawl was founded in 1891 and given "Royal" status by H.R.H. Edward, Prince of Wales, in 1909. If ever a club deserved the royal prefix, this one does. Located just a drive and a 3-iron from Pyle and Kenfig, about 20 minutes west of Cardiff, its every inch is a great test of golf. The opening three holes offer sweeping views of the sea and are gentle rides compared to some of the challenges that lay ahead. There is one memorable hole after another here, each of which culminate in sometimes severe, sometimes benign, but always vexing putting surfaces. The 11th, a 180-yard par three, is one of the best par threes in the world; its firm and elevated green is surrounded by bunkers, each deep enough to ruin your day. As superb as this golf course is, the clubhouse almost leaves it in its shadow. The century-old building, with its cozy rooms and multiple bars, features walls decorated with historical photos and artifacts dating back to the club's earliest days.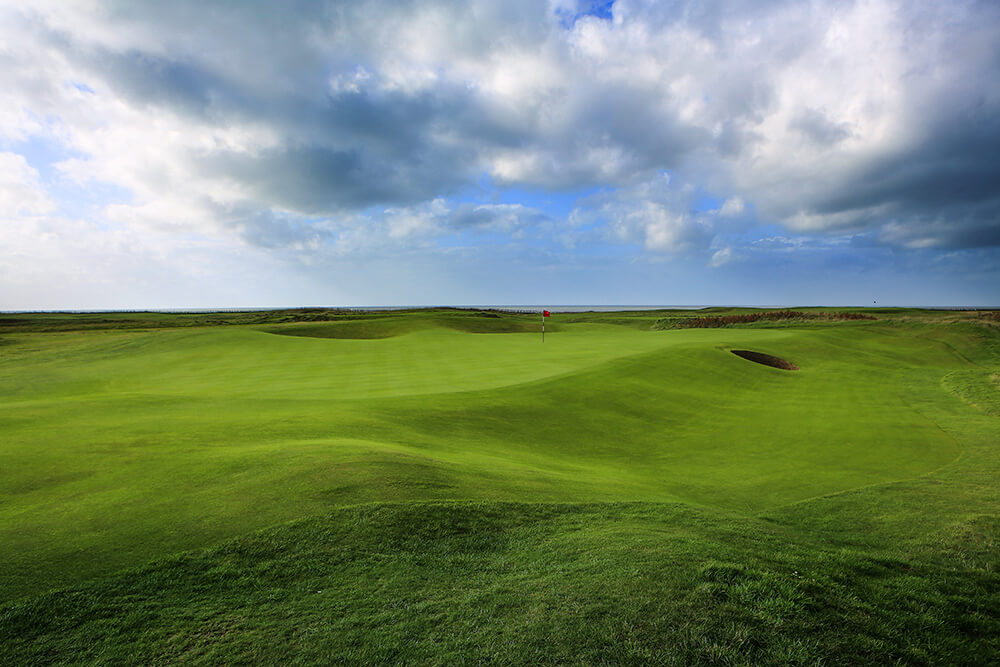 Southerndown Golf Club
Southerndown is a "headland" course that occupies elevated ground overlooking the sea. The opening hole climbs some 150 feet to the plateau upon which most of the course is located. Sheep roam the fairways here, so you're never at a loss for a gallery. The holes twist and turn, bend and bend back, taking you toward every point of the compass. Long rough and gorse are the chief obstacles, but in the wind, this 6,081-yard course plays much longer than its yardage. A pair of par threes stand out—the 166-yard 5th hole across a valley to a shallow green perched on a knoll is both scenic and devilish; even more devilish is the 220-yard, downhill 7th, a brute that demands both length and precision to find the small putting surface.
Pennard Golf Club
One look at the local rules at Pennard will tell you that you're in for a unique round of golf. Among them are the following: "Hoof marks and dung caused by horses and cattle are an Abnormal Ground Condition. Relief is available…" and "The ruined church between the 7th and 8th holes is an integral part of the course." You're not likely to be stampeded by horses during your round, nor will you probably have to go to confession at the ruined church, but you'll be challenged—as at the green of the 517-yard par-five 4th hole, which slopes severely from front to back, making an 80-yard sand wedge approach a real test of judgment. Pennard's greens are some of the most demanding you'll see; they were truly placed where the land dictated, rather than forced upon the landscape by a designer. The views of the neighboring bay, especially from the par-five 16th hole, are unforgettable.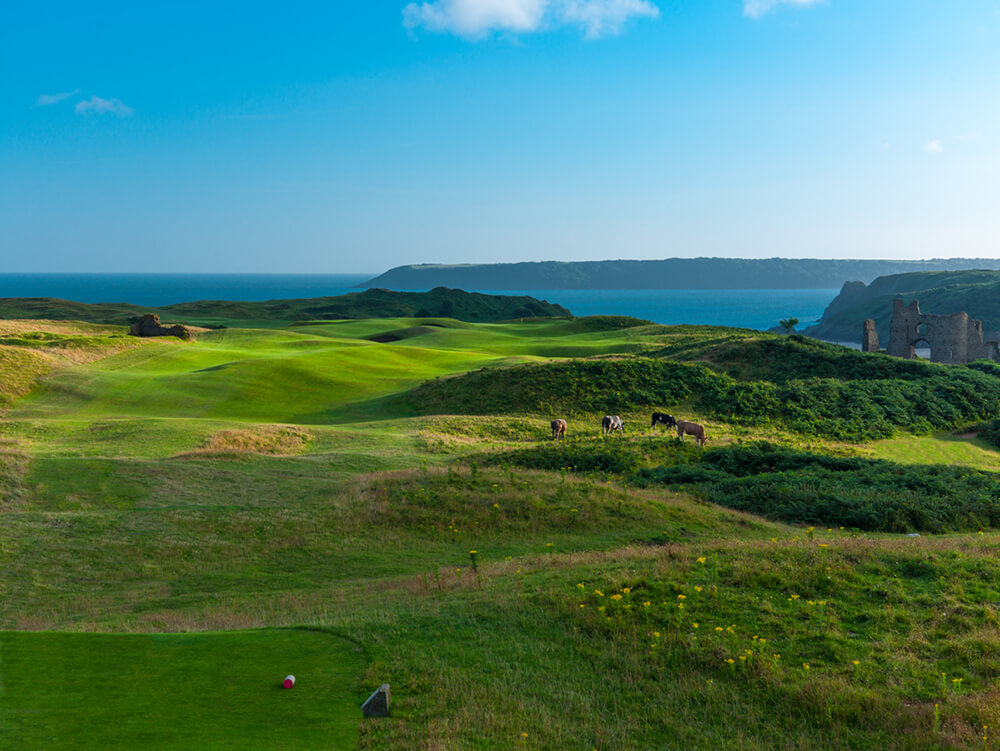 Tenby Golf Club
The seaside town of Tenby is energetic, bustling with shops, cafes, and pubs. It's well known as the "Stag and Hen Party" capital of Britain, and indeed, roving bands of merry men and ladies can be seen on almost every weekend evening there. Tenby is also the name of a great links course, and a busy one—in more ways than one. After five opening par-four holes, including a 430-yard starter and the fabulous 3rd with its knoll-top green and vicious greenside pot bunker, you arrive at what can only be thought of as the Cardiff Central Station of Wales golf. Within 30 yards of one another, you have the 6th green, 7th tee, 10th green, 11th tee, 13th green, and 14th tee. This confluence of holes is one reason why it's recommended that one purchase "golf insurance" before playing at Tenby; for a few pence, you're covered if you happen to crown another player with an approach shot.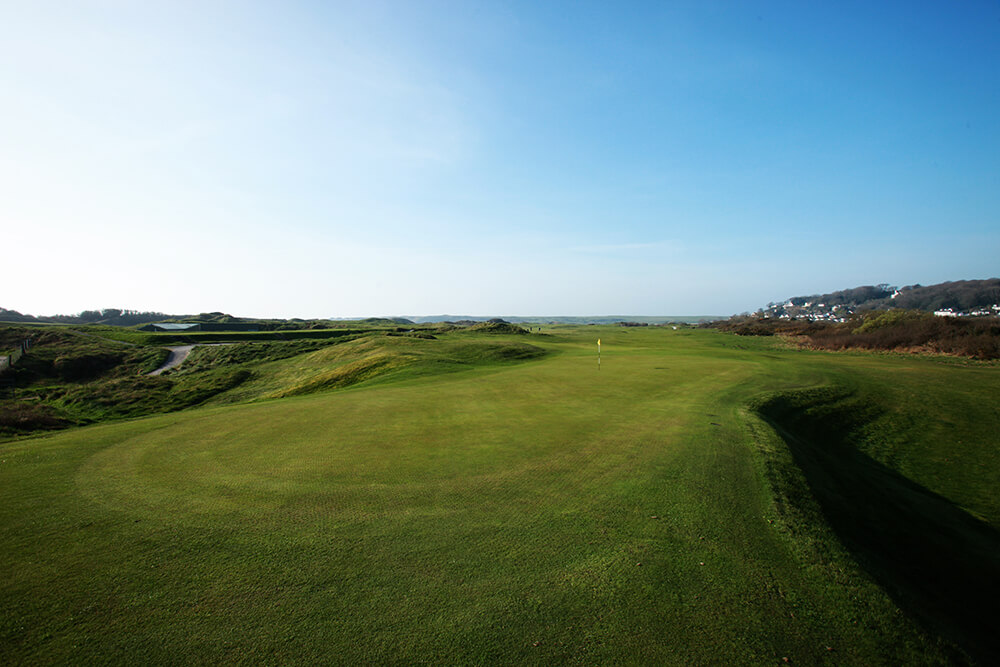 Aberdovey Golf Club
A traditional links layout with nine holes out and nine back, Aberdovey is a purist's delight. There are any number of good long par fours here, and a quartet of tough par threes, as well. One hole of particular note is the 148-yard 12th—a one-shotter with a green set high on a dune overlooking Cardigan Bay. With the wind whipping out of the left, holding this green is all but impossible even with a short iron. Miss left and your ball will roll down to the base of the dune; miss right and you'll be O.B. and on the beach. You're just steps from the edge of the sea for most of your round at Aberdovey, and you won't want to be anywhere else when you're playing this course.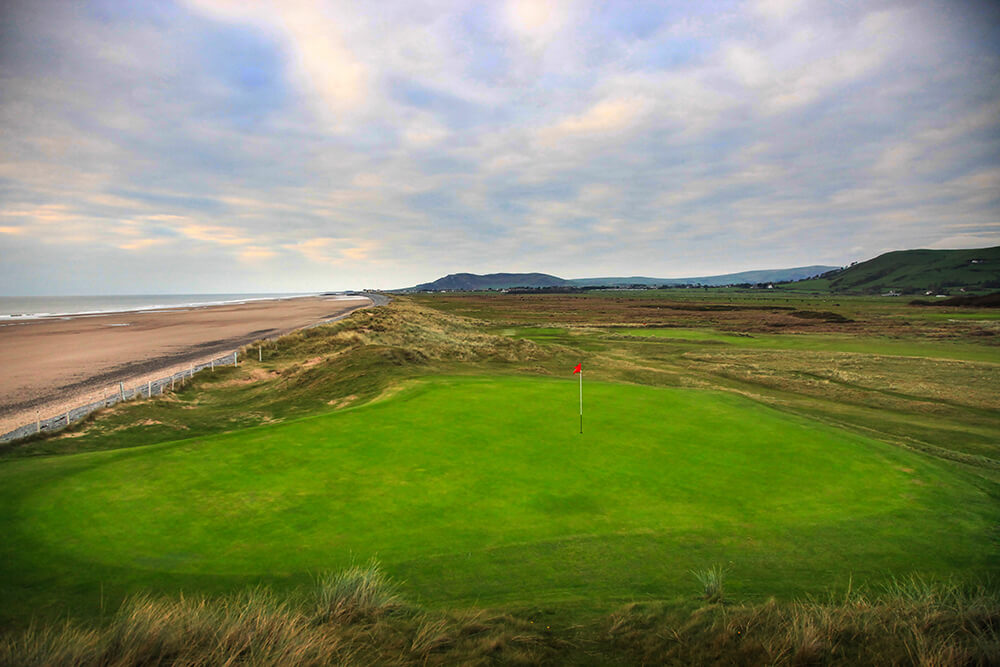 Royal St. David's Golf Club
Royal St. David's, often referred to as "Harlech" after the town in which it's located, is a pure links that demands pure ball striking. Set in the shadow of famous Harlech Castle, it features some of the most penal rough you'll ever encounter. And no matter how pure your swing, encounter it you will. While there aren't many elevation changes, the fairways can be narrow and finding your ball should you miss them won't always be easy. St. David's is a wonderful track, especially on the back nine where you play in and amongst a series of low dunes. The 15th hole, a 420-yard par four that gently bends to the right, is a real standout that calls for a fade off the tee and a bit of luck on the semi-blind approach shot to a green set in its own private dell. It's a course you'll want to play twice.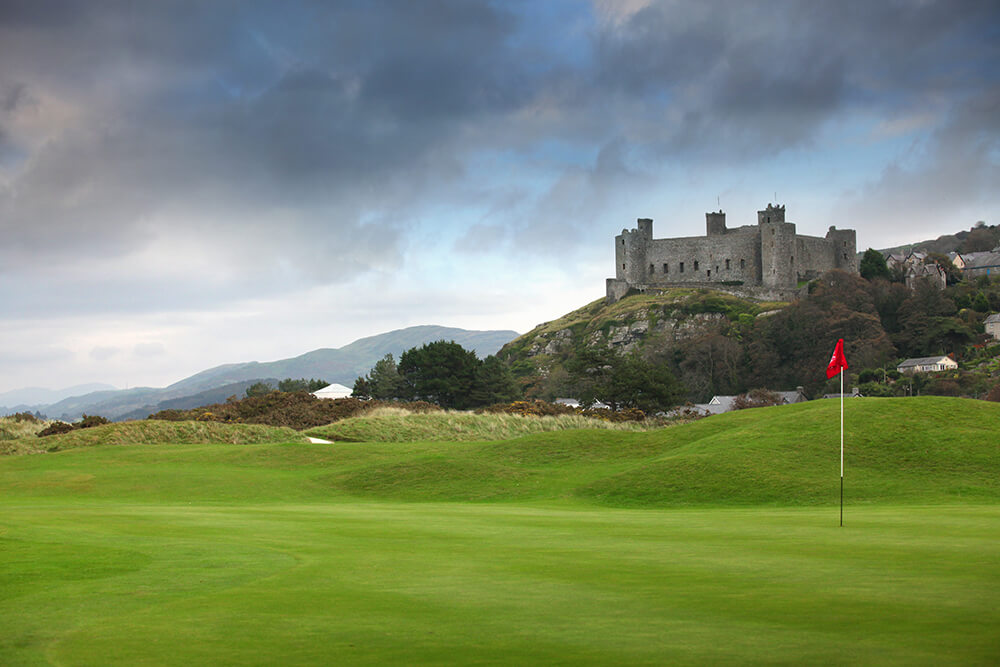 Nefyn & District Golf Club
Nefyn & District is one of the most scenic courses you'll ever lay eyes on. Set on the remote Llyn peninsula, Nefyn is part Pebble Beach, part Old Head, and all charming. The old nine here plays all along the rocky headlands of the peninsula; a newer nine offers equally stunning views. Both present good tests, especially when the wind blows. A particularly memorable hole is the 13th, where your tee shot is played across a deep tidal inlet to a fairway overlooking the tip of the peninsula. A good drive will leave you with a mid or short iron to a green surrounded by rocky outcroppings. Take a moment to linger here—it's one of the world's most breathtaking green sites.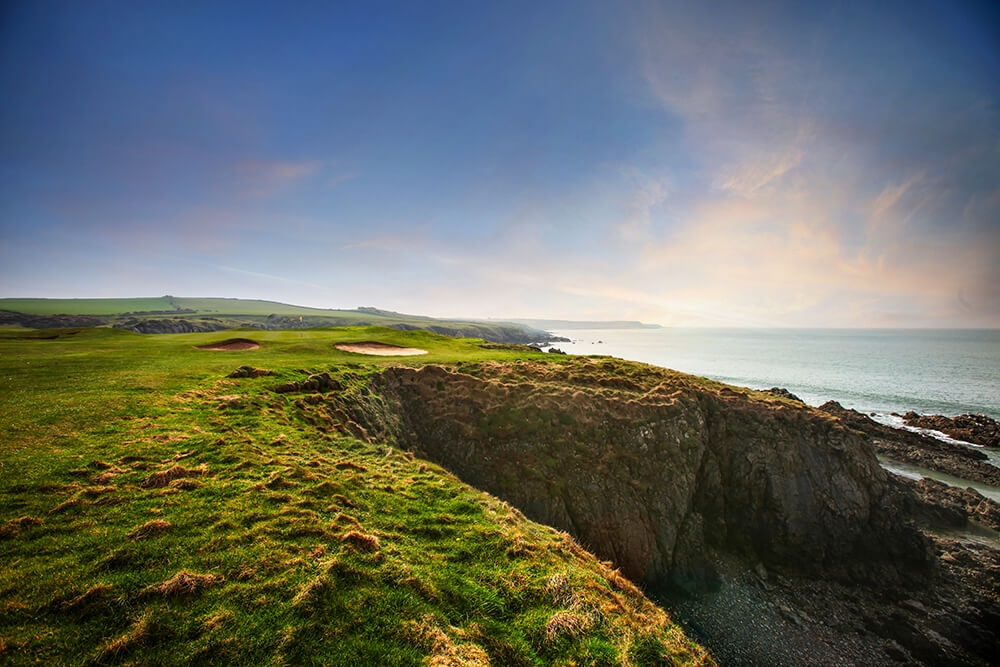 Conwy Golf Club
A spry links nestled close to Conwy Bay on Wales's north coast, Conwy is a championship course that has hosted Open Qualifying and will host the Curtis Cup in August 2021. There are a dozen superb holes there, but best of them all may be in the closing stretch. The 16th–18th are not long; ranging from 382 to 400 yards from the tips, none require mammoth tee shots to get home in regulation. What they do require is pinpoint accuracy because each fairway is lined with gorse and trees from which very few balls can be played. Hit these final three fairways and walk off with three pars, and you've accomplished something grand.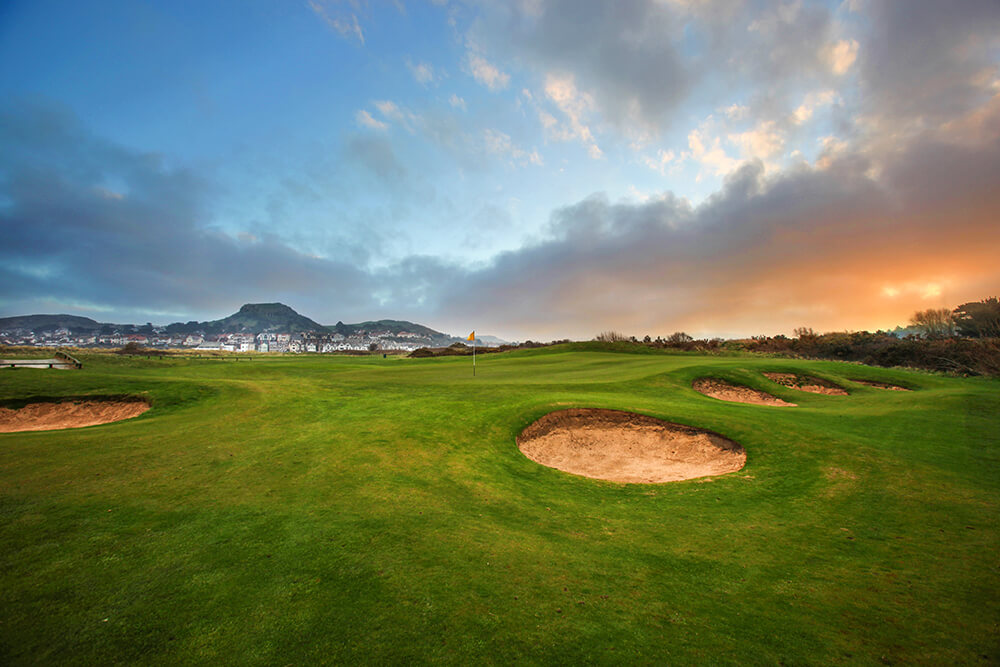 Celtic Manor Resort
Our final course is the one that's decidedly not a links—but is still well worth a visit. In 2010, the 38th Ryder Cup Matches (won by Europe) were held at Celtic Manor, a five-star resort set in rolling hills near Cardiff. There are three courses to choose from, but it's the Twenty Ten championship course created for the Ryder Cup that's the big draw. If you go, bring your A-game—the course stretches to 7,493 yards from the back tees, and has everything needed to draw blood: sand, water, elevation changes, tricky greens, and gnarly rough. But it's also a fun course, as exemplified by the 15th hole, an uphill par-four that just may tempt you to try to drive the green.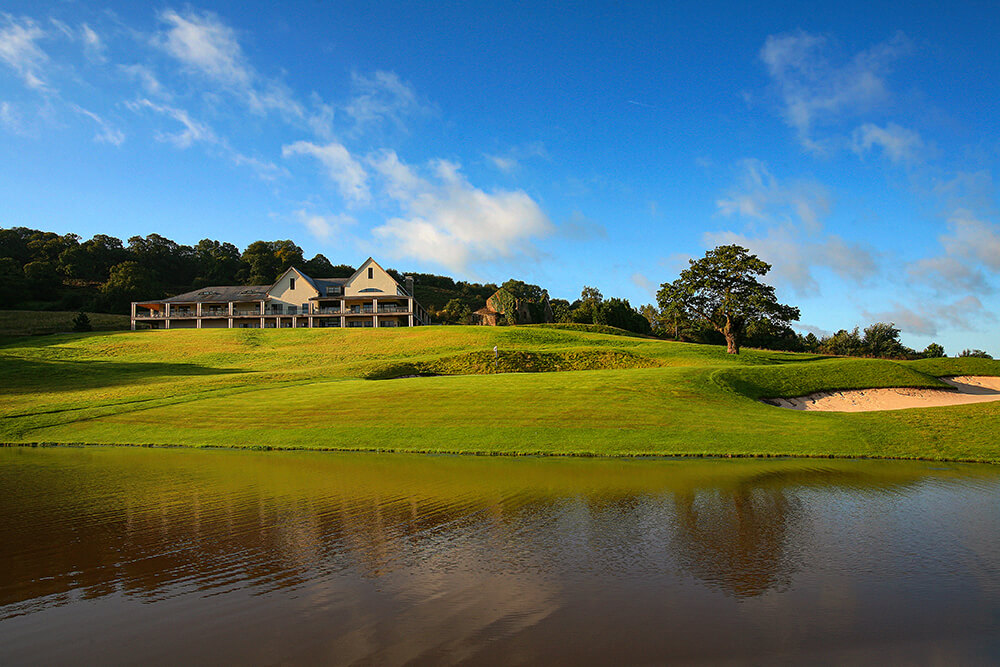 Have you played golf in Wales? What was your favorite experience?