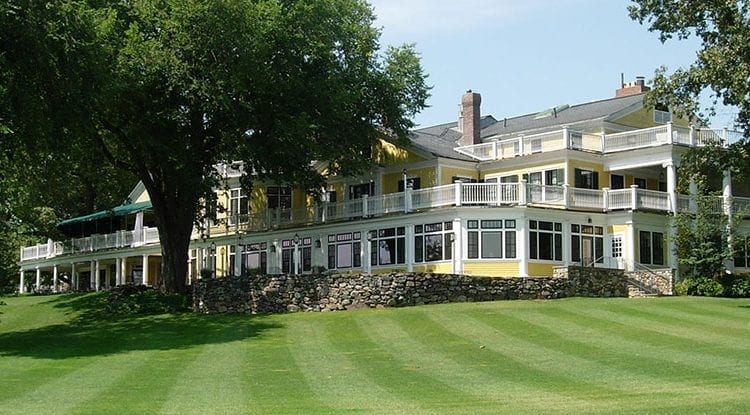 While all eyes are turned to the stars across the pond, there is still some star power on this side of the Atlantic.
You might remember several years back, The Country Club of Brookline, which has hosted three US Opens and the Ryder Cup, put quarterback Tom Brady and supermodel Gisele Bundchen's application on hold. The Country Club apparently wasn't interested in all the attention the superstar couple would attract. They apparently suggested the duo wait until Tom's playing career was over. (If you've been following Brady's career that could be quite a wait.)
Even though Tom and Gisele live adjacent to the golf club.
But last week, The Boston Globe reported that Brady's name had turned up, without any fanfare, on the exclusive club's roster of new members. And…gasp…the couple has been spotted actually playing the venerable course.
By all reports, Brady is a seriously good golfer, but he and the family will also get to enjoy all the amenities offered at The Country Club: swimming pool, tennis courts, skating pond, and skeet range. Though it's hard to believe he doesn't already have those amenities at his next-door mega-mansion.
And the whole affair begs the question, "If those two had such a hard time getting admitted, what chance do the rest of us have?"