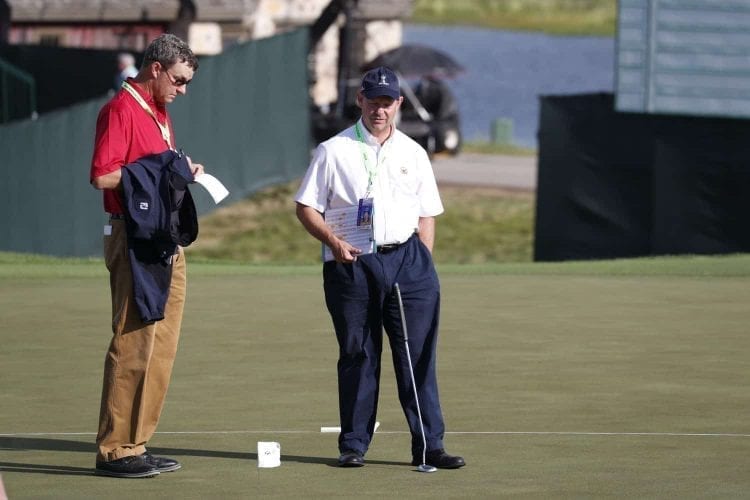 With the U.S. Open getting underway today, the USGA is ready to finally move on from the rules fiasco from that year.
After the Dustin Johnson ruling stole all the headlines from Oakmont last year, the USGA implemented some new rules (the DJ rules) and we will get our first look at them beginning today.
The first will be four on-course video review locations. All five USGA committee members will be equipped with their own tablet and will be able to huddle and make quicker decisions that will then be relayed to the player. Thomas Pagel, the USGA's senior director of rules, will serve as the "chief referee" of the committee and be "empowered to make instantaneous decisions."
"Our intention is to act as quickly as possible while being thorough in the consideration of all the facts and also being thoughtful in communicating with the player in an expedited and decisive way," John Bodenhamer, the USGA's senior managing director of championships and governance said.
The USGA will also be moving from walking rules officials to a stationary referee model, similar to what the PGA Tour uses on a weekly basis. Officials will receive two or three hole assignments to study instead of having to be an expert on all areas of the course.