Top Gun or Top Flite? You might come across golfers looking for both at Miramar Air Station in San Diego.
The MCAS Miramar Memorial Golf Course is among more than 140 courses nationwide and overseas operated by the U.S. Armed Forces, offering a valuable recreational and social outlet for military members and their families. And Miramar Memorial is among the approximately 66 percent of military courses open to the general public, giving civilians an up-close view of military jets taking off and landing as they tee it up.
If the name Miramar sounds familiar, it may be because the base was once the location of the U.S. Navy Fighter Weapons School and its "Top Gun" training program immortalized in the movie of the same name. Today, it is a Marine Corps installation that's home to the 3rd Marine Aircraft Wing.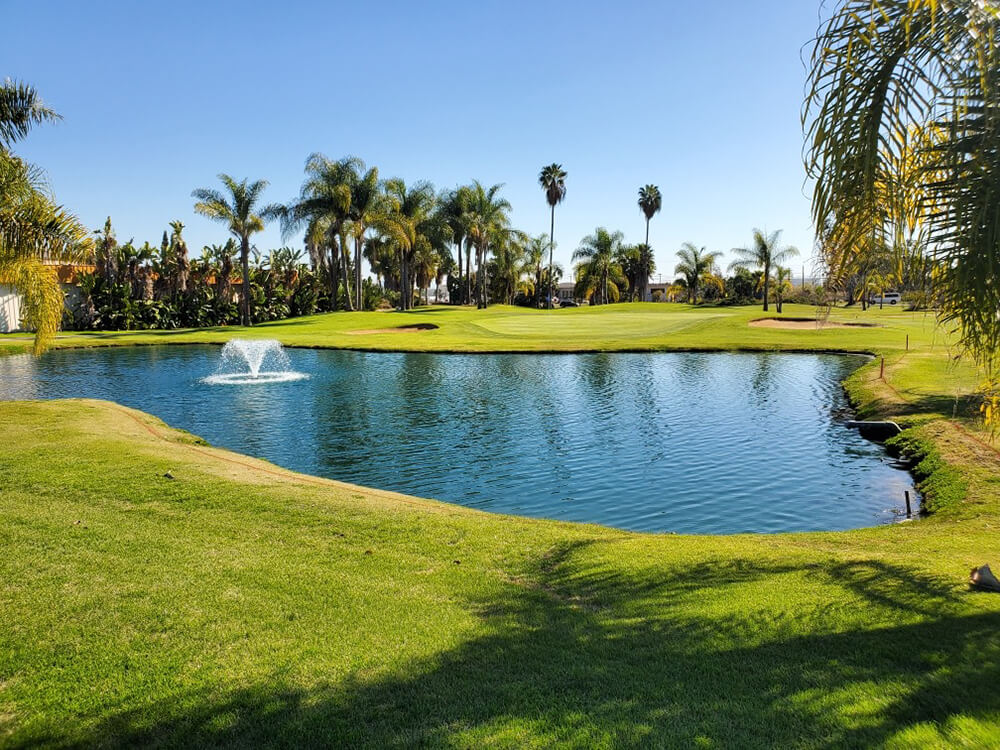 It's also home to a golf course that's hosted the prestigious Armed Forces Championship, is known for some of the best greens in the San Diego area, and welcomes anyone who visits with their golf clubs in tow—provided they receive the proper clearance.
California has the most military courses of any state with 14. Among them is the Navy Golf Course in Cypress, Calif., where at one time a youngster by the name of Tiger Woods learned the game from his father.
In total, 40 states have at least one military course.
Some were built by notable architects, such as Army's West Point Golf Course in New York (Robert Trent Jones Sr.), Fort Bragg Stryker Golf Course in North Carolina (Donald Ross), and the U.S. Naval Academy Course in Maryland (William Flynn).
Others, like Kaneohe Klipper Golf Course on the coast of Oahu's Marine Corps Base Hawaii, boast incredibly scenic settings. The Air Force Academy course overlooks the Rocky Mountains in Colorado, Eagle's Pride Golf Course at Joint Base Lewis-McChord in Washington is nestled in the shadow of Mount Rainier, and Legends Golf Course at Parris Island in South Carolina winds through salt marsh wetlands a short drive from Hilton Head.
"From the military side, it's about R&R—rest and recreation," says Lou Harris, who manages the two 18-hole courses at MacDill Air Force Base near Tampa, Fla., which also boasts a 24-hour lighted driving range. "You don't know what they did last week, yesterday, or where they're going next week. So, we want some place where they can come out and not worry about what's happening in the world and have a good time. Just what golf is meant to be."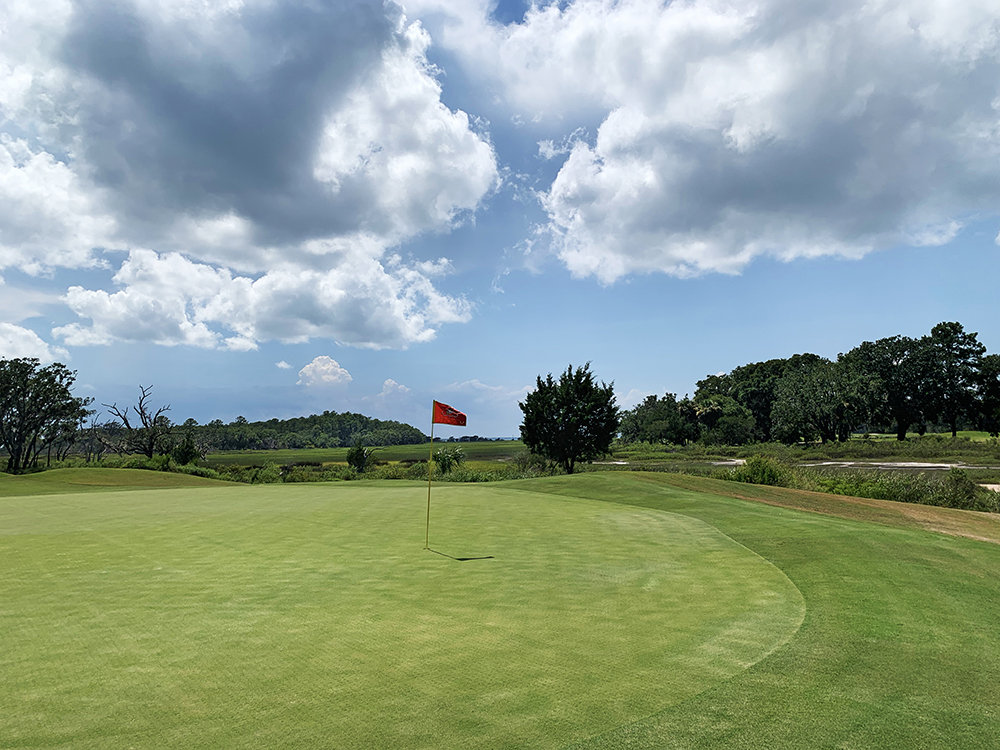 Golf is part of the military's morale, welfare, and family fund, one of a variety of activities and programs available to the men and women who protect and serve.
"Golf has been a great tool for rehab, for camaraderie, for a competitive outlet," says Billy Hurley III, who became a professional golfer and won the 2016 Quicken Loans National on the PGA Tour after his Naval service ended in 2009. "I've talked to many, many vets who have really used golf to change their lives."
Most military golf courses have reasonable public rates, frequently under $40. And many of them rely on that added revenue to help cover their operational costs, so guest play helps ensure courses stay open for current and former military members and their families. Since 2011, all military courses in the continental U.S. have been required to be completely self-sufficient, meaning they receive no taxpayer dollars.
Security clearances for civilian guests are another variable and differ from facility to facility, but typically at least one day—and often longer—is required to perform background checks.
Manatee Cove at Patrick Air Force Base, a scenic 18-hole layout located about an hour east of Orlando between the Banana River and the Atlantic Ocean, was one of the first Air Force golf courses to obtain clearance from Washington, D.C. for a civilian waiver in 2009. The program allows civilians to get an access pass that they renew every year. It's proven beneficial for Patrick AFB, where more than 70 percent of play at Manatee Cove is local retirees.
"It's a great program," says GM and head professional Steve Waggoner. "We have a huge retiree population that visits this base because they like the camaraderie."
Still, many military courses don't have the budget or resources to invest significantly beyond essential upkeep.
Those limitations prompted Jennifer Poth, the daughter of a retired Air Force colonel, to form Operation Support Military Golf (OSMG)—a non-profit organization that raises money to revive the nation's ailing military golf courses.
MacDill's 36-hole Bay Palms Golf Club is among the group's future projects, with planned upgrades for the entry area, practice facility, and driving range.
"We're trying to provide the aesthetics and beauty," says Harris, the club's longtime GM and pro, "so that they can come out here, play a fun golf course, and get away from the grind a little bit."
For a full list of military golf facilities in the U.S., visit the Operation Support Military Golf (OSMG) website—courses are color-coded based on their military branch affiliation.