As he seeks to become the leader of the free world, Donald Trump says his golf holdings have become "small potatoes," something his kids can manage. Fair enough. But Trump, no matter the realm of competition, likes to be number one, and in the arena of golf course development he has a very strong challenger—Mike Keiser.
Trump is respectful of his rival's success and not concerned with the impact Keiser is making on the game—or so he claims.
"I have zero interest in competing with Mike Keiser," he says, taking a break from his presidential campaign with an hour-long phone conversation. "We're so different. He's made a very successful little niche, but it's like comparing apples and oranges. I build great courses in already great locations. I could have done other things with land that good. And it would be extremely lucrative. Mike obviously prefers to make locations from what he builds. You've really got to want to get there, though."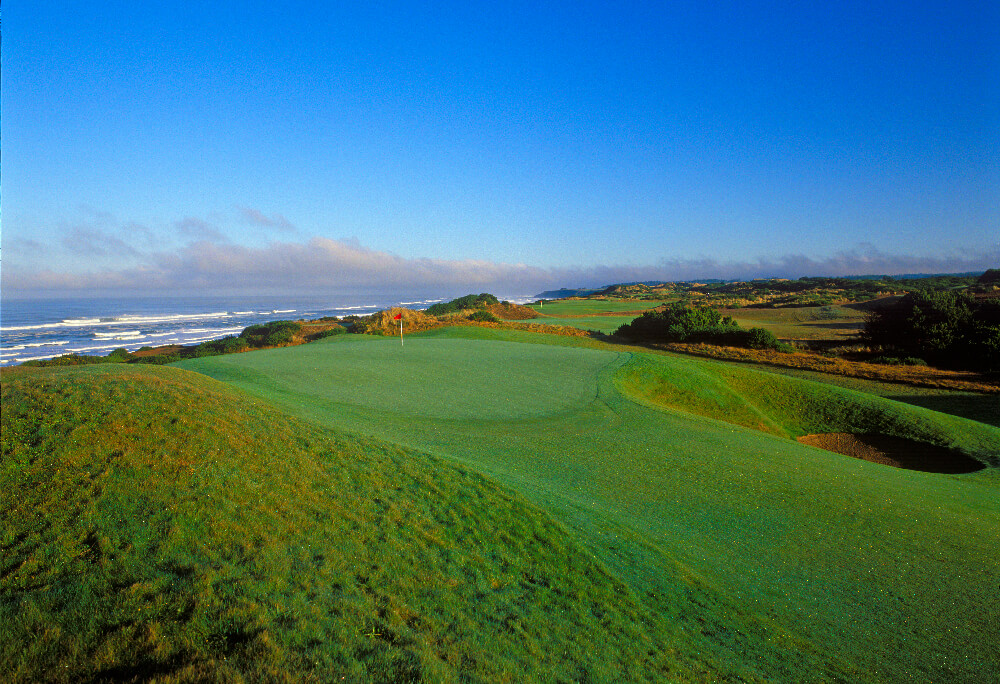 Is that final thought meant as a dig? After all, Trump did once use the term "toy dunes" to describe the sand hills at the Keiser-developed Bandon Dunes. If so, Keiser isn't bothered. "I don't feel I'm in a personal battle with Donald Trump at all," he says. "We're just not interested in the same sites."
Trump's golf website currently lists 16 facilities that he owns, manages, or licenses. When their names are put side by side against Keiser's fewer than 10 courses (with more on the way), the contrasts are immediately clear.
Trump's first golf enterprise was Trump International Palm Beach, which opened in 1999, the same year the original layout at Bandon Dunes opened. (Keiser had built The Dunes Club in New Buffalo, Mich., eight years previously, but it was more private playground than business venture.)
The two courses couldn't be more different. Palm Beach is a French chateau's ornamental garden replete with decorative ponds, waterfalls, and plants that don't look terribly comfortable in their adopted home. Bandon Dunes is almost entirely natural, a lay-of-the-land links where precious little earth was moved, and Keiser spent a fraction of the money Trump did in Florida.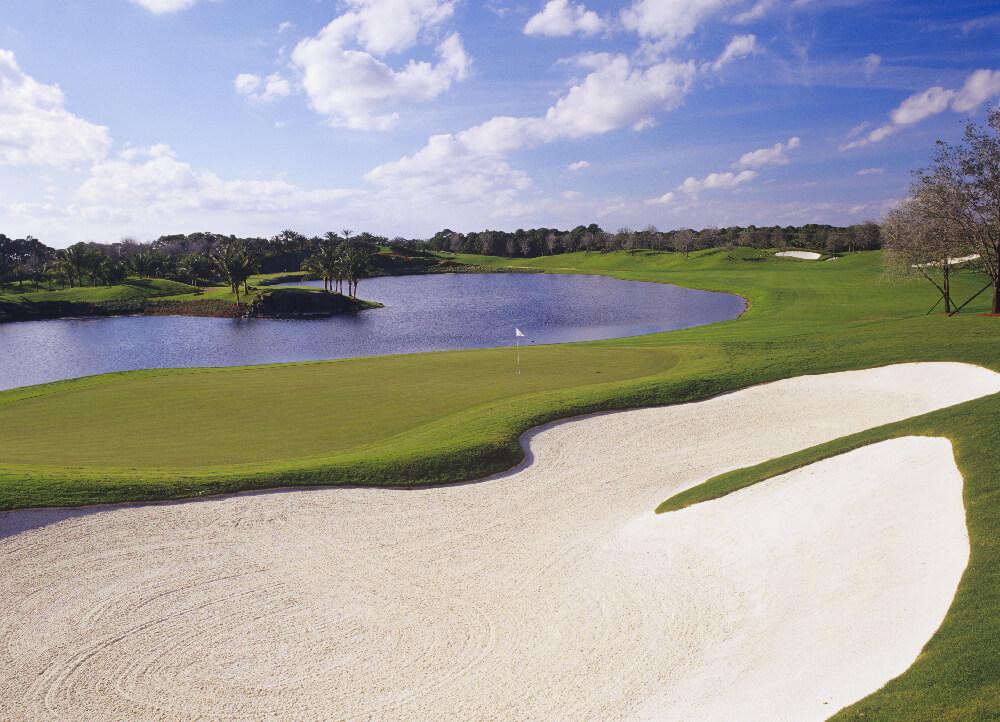 For the next decade, Trump continued to buy then bulldoze, cheaply purchasing properties that had failed to perform economically for other owners. In many cases, he stripped the land of its natural assets to create a water-strewn layout reliant on fertilizer and other compounds (see Westchester, N.Y., Los Angeles, Calif., Jupiter, Fla., and more) for an affluent membership expecting a grand design and perfect playing surfaces. "I liked the Augusta National look," he admits. "I liked lush, verdant, colorful courses."
In recent years, Trump's preferences have shifted. In the summer of 2012, he opened the stunning Martin Hawtree-designed Trump International Scotland in Aberdeen and in the first few months of 2014 purchased both Doonbeg in Ireland and Turnberry in Scotland, courses that at one point he would no doubt have regarded as ugly. (He might yet see Turnberry as less attractive inasmuch as the R&A has been loath to schedule a future Open Championship there, following his controversial remarks about Muslims.) "I really started getting into links while building Aberdeen," he says. "Now I'd say I'm definitely becoming a fan of both types."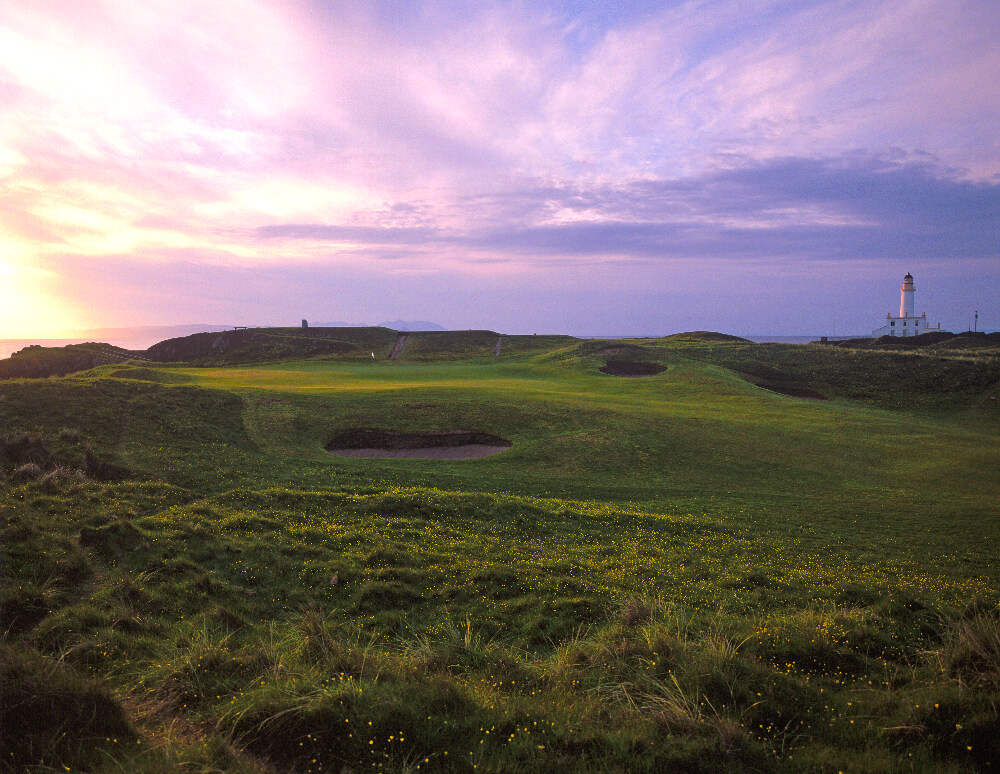 Keiser, 13 months Trump's senior (May 1945 vs. June 1946), has more than a fleeting fondness for links golf, of course. Banking shots off fescue-covered slopes and playing the wind are deeply entrenched in his soul. The man who made his first fortune from recycled-paper greeting cards states without hesitation that his favorite courses in the world are The National Golf Links on Long Island and Royal Dornoch in Scotland. "They were my models for the sort of golf I wanted to create," Keiser says. "They were beautiful, fun, and playable. National really is the perfect golf experience with the golf, the staff, the kitchens, everything."
You might think, given everything else we know about the two men, that their affection for links golf is the only thing they have in common. Could they otherwise seem more dissimilar? Trump loves life in the spotlight. Keiser has become more at ease with the golf press over the years, but he is far from a natural showman and moves outside his comfort zone when the subject changes.
As each has mentioned, their methods are largely contradictory. Trump considers demographics, buying courses that are near big markets and are having a hard time balancing the books before he gussies them up. Keiser's golf empire was built on a course so remote and unembellished even his closest friends said no one would ever come; his subsequent projects are similarly off the beaten path.
They also disagree on who should be able to play the game. Trump says golf should be something people aspire to and not for the masses. Keiser champions what he calls the "retail golfer"—the working guy willing to travel and spend his wages on playing the best courses, wherever they may be.
Polar opposites, right? And yet, a close inspection of the two characters reveals many remarkable parallels.
For starters, both are Republicans: Last year Keiser donated $100,000 to Jeb Bush's ill-fated PAC. Both say they never had illusions of becoming golf's biggest builder. "That was never my motivation," says Trump. "After many years of disputes with the local government, I ended up with 800 acres in West Palm and built my course. It was very successful, so I did it again. And the opportunities just kept coming."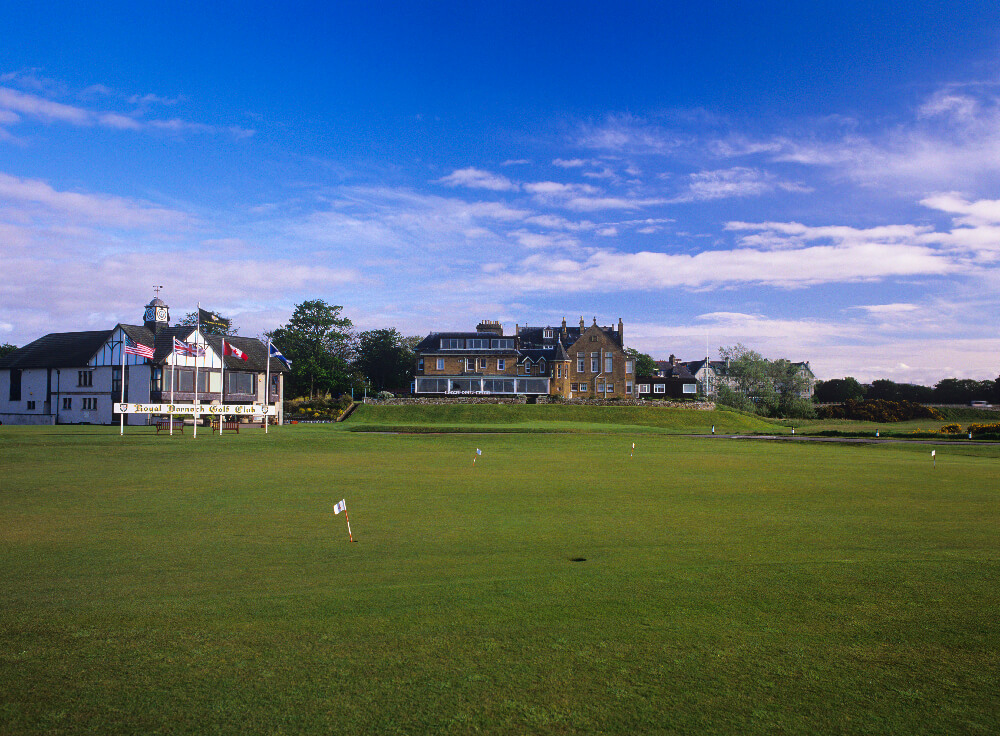 "I never had any notion about making a significant contribution to the game," says Keiser. "It's very satisfying to get positive feedback from golfers who visit Bandon Dunes, but the fact they keep coming back doesn't prove I'm a visionary. It just shows the appeal of links golf."
The most telling indicators of similarities are the comments of designers they've hired. Though neither has completed courses for both Trump and Keiser, Gil Hanse and Bill Coore have been commissioned by them. Hanse redesigned the Blue Monster at Doral and laid out a course in Dubai for Trump, while also routing 36 holes at the on-again, off-again Bandon Muni (now to be 18) for Keiser. Coore has completed five courses for Keiser (Bandon Trails, Bandon Preserve, Lost Farm, Cabot Cliffs, Sand Valley) and has visited two more sites Keiser is looking to build on—Coul Beach Links near Dornoch, Scotland, and Tillamook in Oregon (a site Keiser will lease from a Boy Scout troop). He's also routed a course for Trump at his winery in Charlottesville, Va.
According to both architects, Trump and Keiser are passionate and genuinely knowledgeable about golf.
"They look at golf through very different lenses," says Hanse. "But it's clear both love the game and want to do what is best for their courses based on their perception of what makes great golf."
Hanse, the designer of the Olympic Course in Rio, says both are happy to consider multiple options rather than simply doling out strict instructions. "Mike has always enjoyed discussing ideas, constantly probing in a constructive way," he says. "And contrary to what most people might think, Donald is very interested in hearing others' opinions. He'll change his mind if you make a compelling argument."
Coore is also well aware how enthusiastic the two men are. "I've not spent much time with Donald, but enough to know how important building great courses is to him," he says. "They're both incredibly successful doing their own thing. Donald is seeking members and majors [he has three upcoming—the 2017 U.S. Women's Open at Bedminster, N.J.; the 2017 Senior PGA at Washington D.C.; and the 2022 PGA Championship also at Bedminster—assuming his campaign rhetoric doesn't get him into trouble with golf's leading bodies], while Mike is interested in providing classic golf for the average amateur."
Anyone familiar with Bandon Dunes likely would assume collaborating with Keiser is a gratifying experience. But hearing that Trump, too, is an amenable employer comes as something of a shock.
Two more Trump designers also portray a man very different from what most people perceive.
Jim Fazio—brother of Tom, father of Tommy, and nephew of the late George—has designed three courses for Trump: Palm Beach (the original 18 and later nine more) and Westchester, N.Y. He remembers well their first dealings in Florida.
"He was clearly new to this," Fazio says. "But when he was in town, he'd visit the site three or four times a day. He was a quick learner, too." Sixteen years after Palm Beach opened, Fazio still considers Trump a friend. "We play golf together occasionally," he says. "He's very gracious. And because Palm Beach was built on Federal Aviation Authority land, a third of the workers had to be minorities. Donald made sure all of them were paid up front."
Martin Ebert—who has worked on six Open Championship venues and was hired by Trump to redesign the Ailsa Course at Turnberry—also holds the boss in high regard. "Mr. Trump brought a fresh pair of eyes," he says. "And when he visited earlier in the year, he spent a lot of time on the course."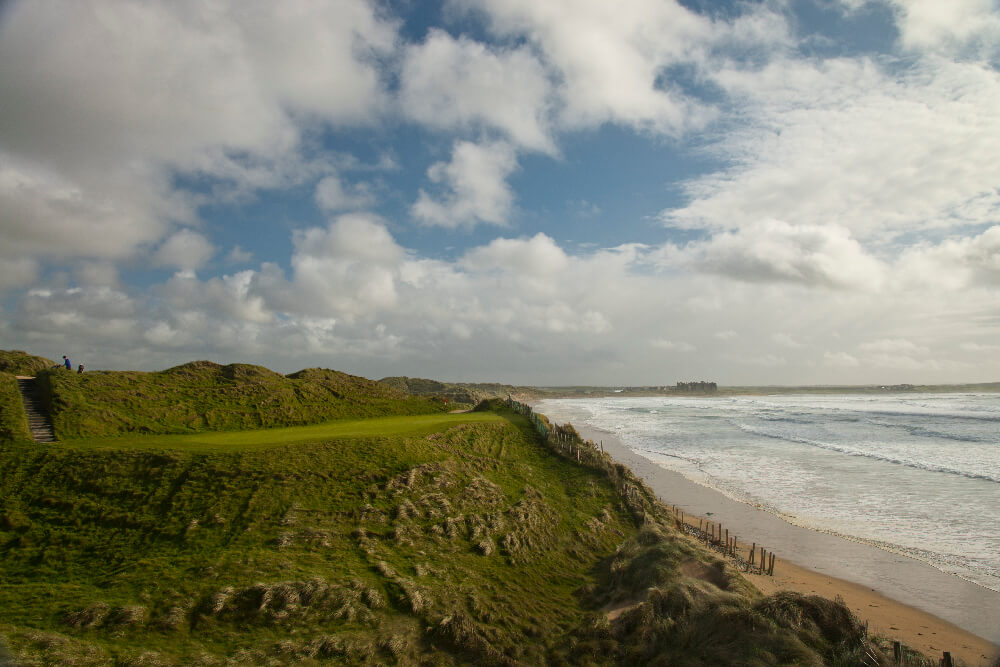 Trump's biggest contribution was to the famous 9th hole, which Ebert had planned on turning into a short par four. "He was keen to play it across the bay as a par three, however," says Ebert. "After much debate we agreed on the par three, and now I firmly believe it was the right decision."
Ireland's Doonbeg is also benefitting greatly from Trump's involvement. Since purchasing the property, Trump has negotiated with local authorities to build the course original designer Greg Norman never could. "I'm the king of permits," Trump declares. "Greg did a great job, but couldn't use some of the best land because of microscopic snails. I have the permits now, and have hired Martin Hawtree to design the best course in Ireland."
Who knows, perhaps Doonbeg will join Aberdeen and Turnberry among the world's elite. However high it climbs, though, Keiser—whose first eight courses have all appeared in the world's top 100—will surely continue to win the ratings war. Trump, meanwhile, will host more major championships, so, in their separate ways, they'll both win.