"Building a golf course should just not be this hard."
Those aren't words one expects to hear from architect Bill Coore, who along with partner Ben Crenshaw has been responsible for some of the most important and appreciated layouts of the last few decades. But it's exactly what Coore said over the phone to Jonas Woods, the main man behind Trinity Forest, the new private course just south of Dallas, one afternoon as the course was being built a few years ago.
Coore-Crenshaw is known for minimalist design, using as much of the natural landscape and features as possible while moving relatively little earth to create world-class courses. So what could be so hard?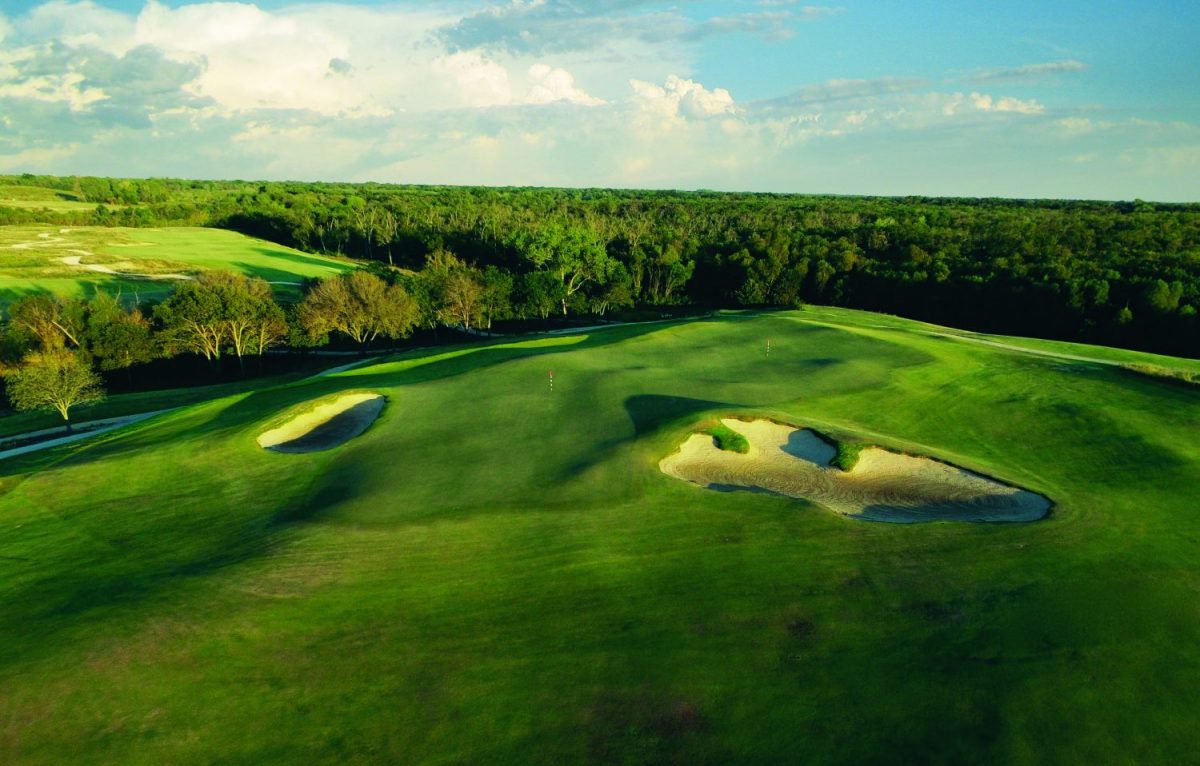 Blame the site, a 400-acre, former landfill.
"Candidly, we didn't think we would be qualified to work on a landfill," says Coore. "We'd never done it, but Jonas invited us up and Ben made the trip. He called me a said, 'It's covered in bushes and tall grass, but I think there might be some interest here.'" What Ben liked was the land's movement, rumpled waves in the ground reminiscent of sandy linksland close to oceans. When Coore visited, areas of thick grass were cut back to expose even more of the links-like ground. He liked what he saw and the work began.
Building anything on a landfill is governed by environmental constraints. Millions of pounds of trash and waste are buried under a thin "cap," which seals the site. Depending on what's underneath, caps can range from a single layer of asphalt or concrete to a multi-layer mix of soil and synthetic membranes. And no matter what happens on top, the cap cannot be broken.
"We couldn't make the course look like a prototypical Dallas layout with streams, trees, and lakes," says Coore. "You can't plant a tree because the roots break the cap. We knew early on there couldn't be a stream or water, either. The focus had to be the rumpled ground created as the landfill settled over the decades and we tried to highlight those features."
Something else about a landfill: The ground keeps shifting and settling for decades. Coore welcomes the movement, likening it to how dunes continue to change by the sea.
If you can't break the cap, you can't dig, which means the course can only go one way. Up.
"As soon as you build up, I think about greens that fall off on the edges, like those at Pinehurst," says Coore, who grew up playing golf in the Carolina sandhills. Trinity Forest's greens were fashioned in the style of those at Pinehurst No. 2. Tons of earth were brought to the site, moved and shaped into mammoth rolling putting surfaces, nearly all of them raised above the fairway. The most notable is the double-green serving holes 3 and 11, which spans over three-quarters of an acre. It's guarded by only two bunkers, but like almost every other hole on the course, falls sharply off on every side.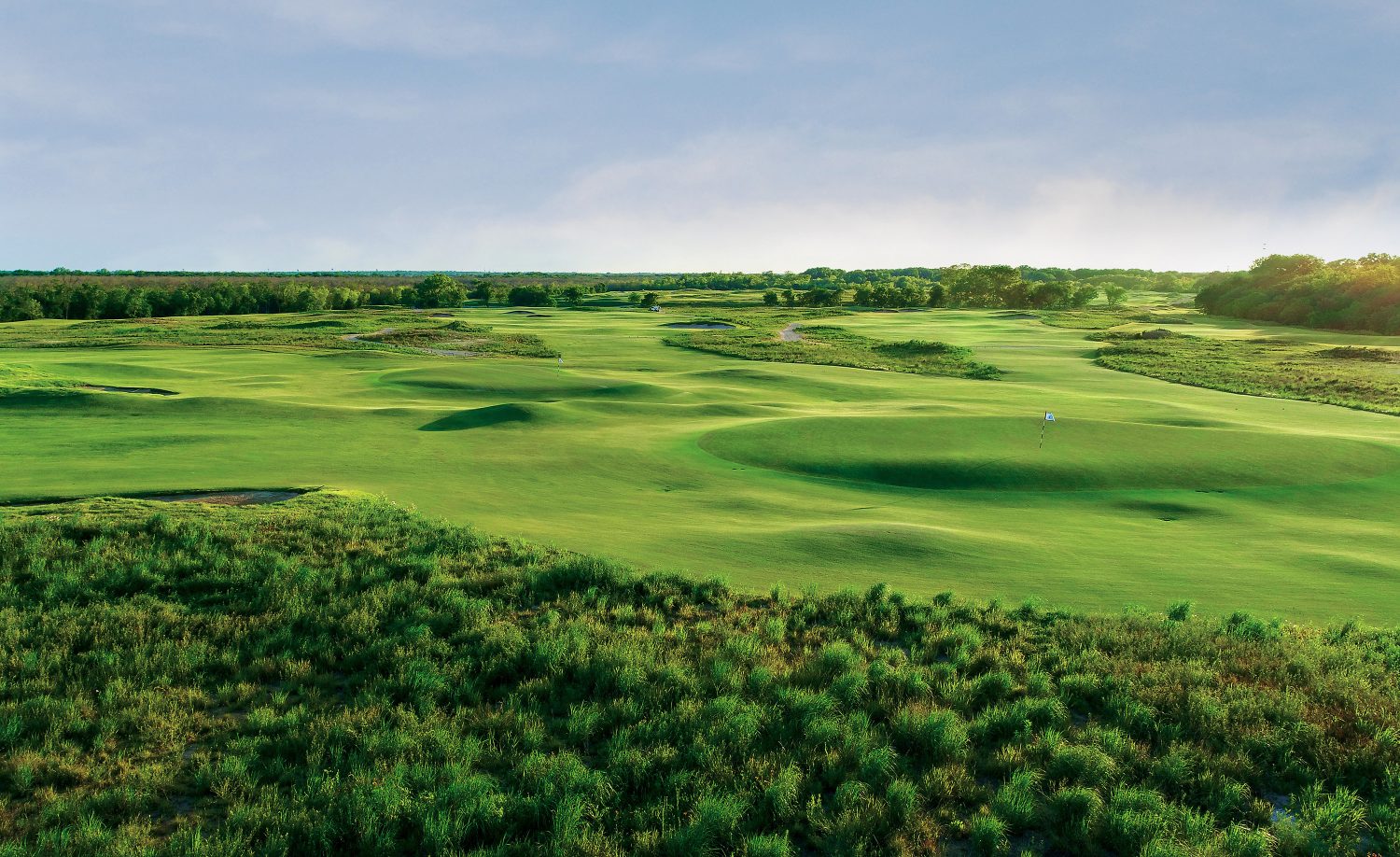 Starting in 2018, Trinity Forest started hosting the PGA Tour's AT&T Byron Nelson, and quickly garnered attention and rattled some players. Had the conditions been dryer in 2018 it would have played like the great Scottish courses and frustrated players even more with odd kicks, funky bounces, and tough greens. In years ahead it will force players to be creative and think differently—something that may meet a frosty reception among the pampered pros.
On the card, the course measures 7,450 yards for the pros, but will play shorter due to the very firm and fast conditions. Players will have to plan for drives rolling 50 yards after hitting the fairway, and may want to land approaches well short of greens letting them bounce and run on. The conditions will be a canvas for players to showcase their skills, and should prove an equalizer. "We didn't want to build something that constricts top players," says Coore. "This course provides options so that the longest players on tour and the very shortest players on tour can all arrive and think, 'I've got a chance.'"
While Trinity Forest is sure to frustrate many of the players, spectators and viewers at home will love it.
The architects are justifiably proud of their work, and having seen and played the course, I agree that they should be. So would they do it again? Is another landfill site in the offing? Says Coore, "I speak for Ben and me when I say this was our first, and it will be our last."