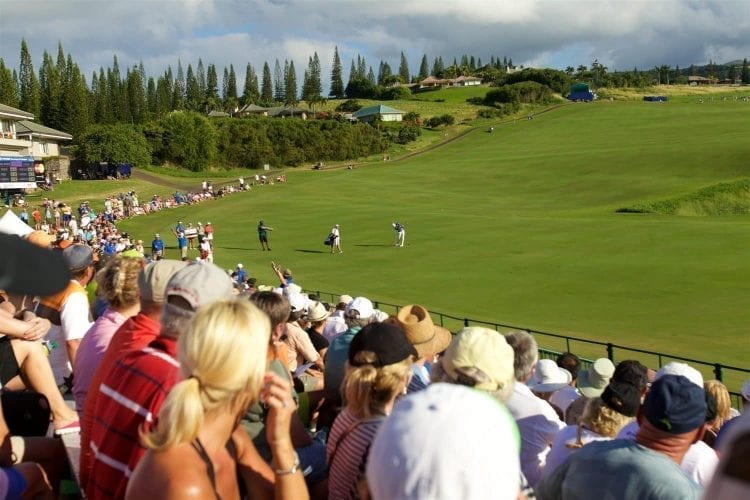 Sentry Insurance has agreed to a five year deal to become the title sponsor of the Tournament of Champions.
The Sentry Tournament of Champions will be held January 4-7, 2018 and will mark the 20th straight year that the calendar year begins with the winners-only event in Hawaii.
"We just felt this was a perfect opportunity for Sentry to tell its story on a national basis, which you can do through tournament sponsorship," said Pete McPartland, the chairman, chief executive and president of the 113-year-old mutual insurance company.
The naming rights to the Kapalua tournament had been in limbo the past few years. South Korean broadcaster SBS had been the title sponsor before giving it to Hyundai. Hyundai switched its sponsorship though, becoming the new title sponsor of the Genesis Open at Riviera. SBS had been looking for a new sponsor to take over before its deal expired at the end of 2019.
The Tournament of Champions had struggled for years to draw the top names in golf. Tiger Woods stopped playing in Hawaii in 2005, while Phil Mickelson decided to start his year on the mainland a few years later.
The new crop of golfers have turned the event into one of the premier events on Tour with Justin Thomas, Dustin Johnson, Jordan Spieth, Patrick Reed, and Hideki Matsuyama all becoming regular competitors at Kapalua.