With classes beginning at many universities across the country next week, it's time for our annual ranking of the best college courses in the country. Did your alma mater make the cut?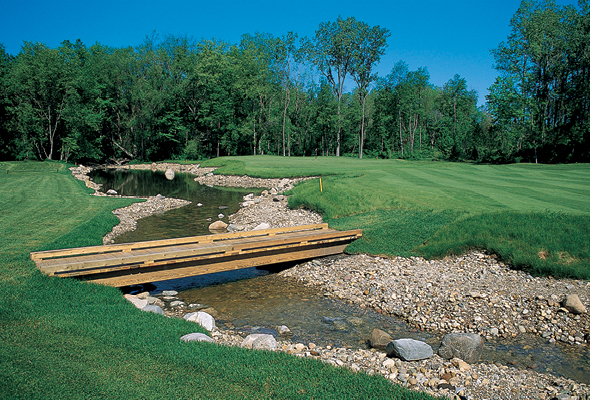 10. Warren Golf Course
University of Notre Dame
PAR: 71
YARDAGE: 7,020
ARCHITECTS: Bill Coore and Ben Crenshaw
YEAR OPENED: 2000
NOTABLE ALUMNI: Joe Montana, Regis Philbin, Hannah Storm
Talk about the luck of the Irish: This is the only college course built by minimalist masters Bill Coore and Ben Crenshaw, and it features their trademark natural areas and shaggy bunkers.
__________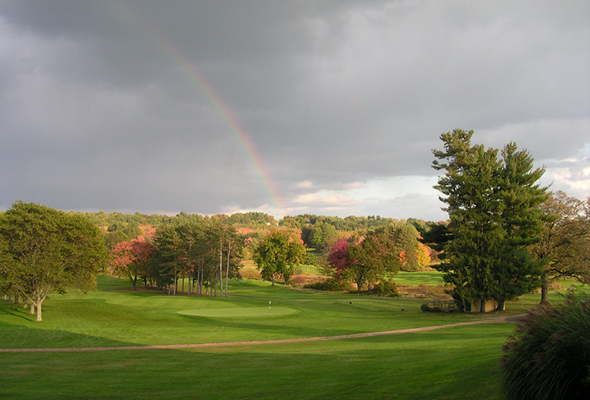 9. Orchards Golf Club
Mount Holyoke College
PAR: 71
YARDAGE: 6,575
ARCHITECT: Donald Ross
YEAR OPENED:1922
NOTABLE ALUMNI: Elaine Chao, Emily Dickinson, Wendy Wasserstein
Fittingly, this hilly, wooded course at a Massachusetts women's liberal arts college hosted the 2004 U.S. Women's Open, which was won by Ohio State alum Meg Mallon, whose final-round 65 is the lowest score ever by a Women's Open champion.
__________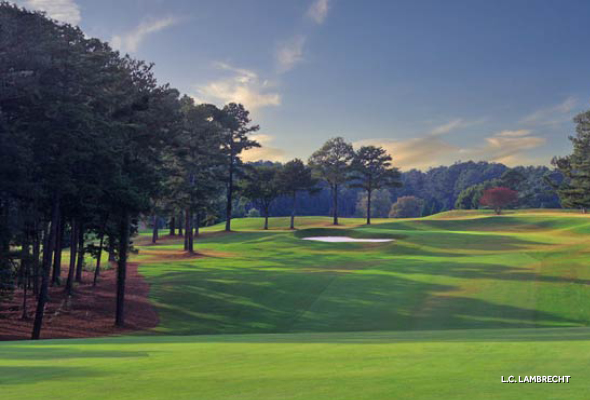 8. University of Georgia Golf Course
University of Georgia
PAR: 71
YARDAGE: 7,240
ARCHITECTS: Robert Trent Jones Sr., Davis Love III
YEAR OPENED: 1967
NOTABLE ALUMNI: Chip Beck, Vinny Giles, Bubba Watson
Though Davis Love III bleeds Carolina blue, he didn't have any problem performing a major renovation in 2006 to the Bulldogs' course, which features deep bunkers, undulating greens, and a number of water holes.
__________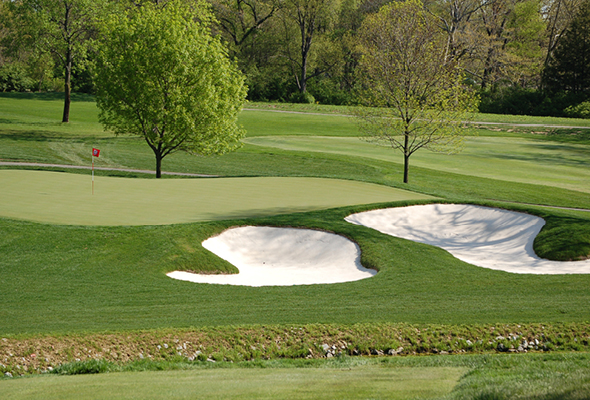 7. Ohio State University Golf Club (Scarlet)
Ohio State University
PAR: 71
YARDAGE: 7,455
ARCHITECT: Alister MacKenzie
YEAR OPENED: 1938
NOTABLE ALUMNI: Meg Mallon, Jack Nicklaus, Tom Weiskopf
Built during the Depression with a grant from the WPA, this strategic gem was restored in 2006 by Buckeye legend Jack Nicklaus, who returned the course to Alister MacKenzie's original vision.
__________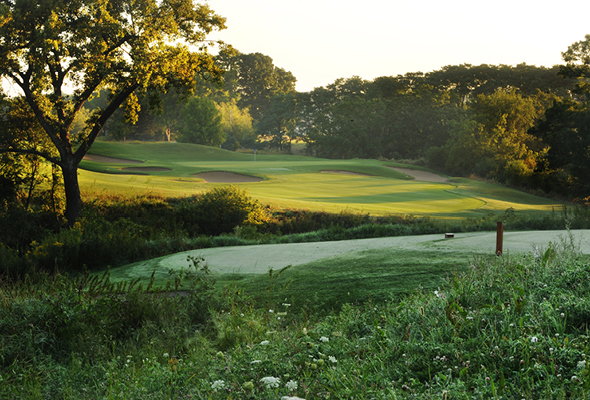 6. University Ridge Golf Club
University of Wisconsin
PAR: 72
YARDAGE: 7,259
ARCHITECT: Robert Trent Jones Jr.
YEAR OPENED: 1991
NOTABLE ALUMNI: Jay Blasi, Dick Cheney, Frank Lloyd Wright
This rolling layout, one of the best public courses in the state that became even better after a 2009 renovation, gets its name from the glacial ridge on which it sits.
__________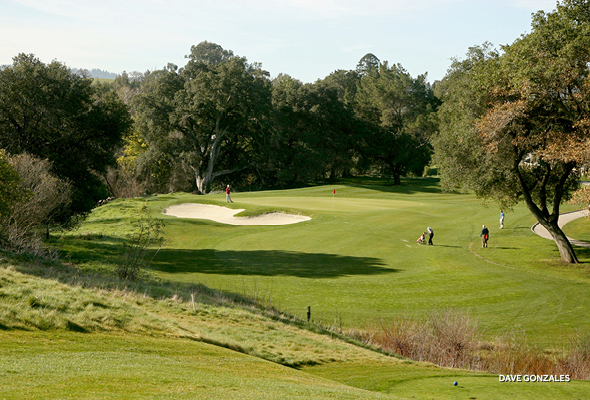 5. Stanford University Golf Course
Stanford University
PAR: 70
YARDAGE: 6,727
ARCHITECTS: George C. Thomas and Billy Bell Jr.
YEAR OPENED: 1930
NOTABLE ALUMNI: Tom Watson, Tiger Woods, Mickey Wright
Most of George C. Thomas' best works like Los Angeles Country Club and Riviera are in Southern California, but he ventured north to design this scenic, testing layout located in the foothills above campus.
__________
4. Rawls Course
Texas Tech University
PAR: 72
YARDAGE: 7,207
ARCHITECT: Tom Doak
YEAR OPENED: 2002
NOTABLE ALUMNI: John Paul Cain, John Denver, Jerry Rawls
Normally known for working with the lay of the land, Tom Doak moved 800,000 cubic yards of dirt so this open, heather-lined layout would be playable in the infamous West Texas wind.
__________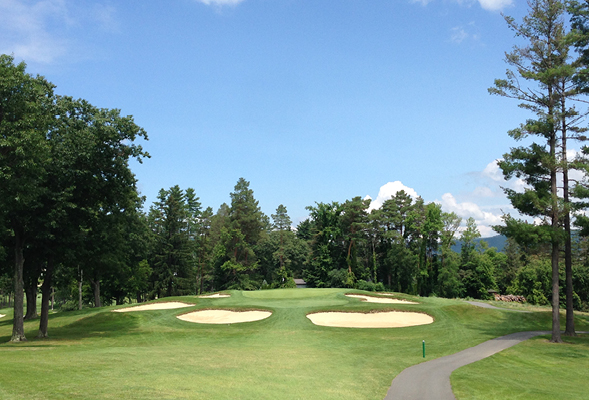 3. Taconic Golf Club
Williams College
PAR: 71
YARDAGE: 6,808
ARCHITECTS: Wayne Stiles and John Van Kleek
YEAR OPENED: 1928
NOTABLE ALUMNI: Dominick Dunne, George Steinbrenner, Fay Vincent
In 2009, Gil Hanse restored this 86-year-old layout in Massachusetts that is one of the most scenic in New England, expanding the greens, adding yardage, widening fairways, renovating bunkers, and removing trees.
__________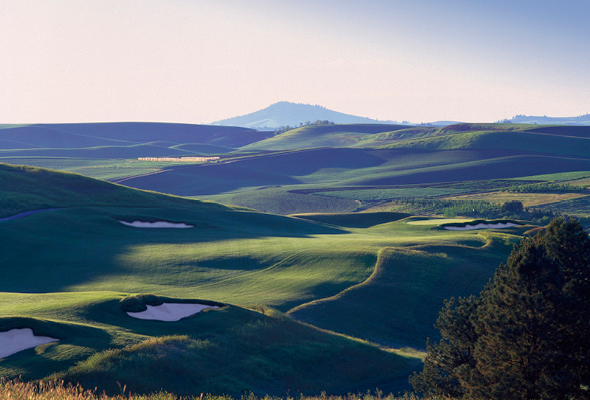 2. Palouse Ridge Golf Club
Washington State University
PAR: 72
YARDAGE: 7,308
ARCHITECT: John Harbottle III
YEAR OPENED: 2008
NOTABLE ALUMNI: Paul Allen, David Dale, Edward R. Murrow
Washington native John Harbottle's links-style layout, which sits on rolling hills formed by glaciers, is also a welcome addition to the golf menu in southeast Washington, an area underserved by first-class layouts.
__________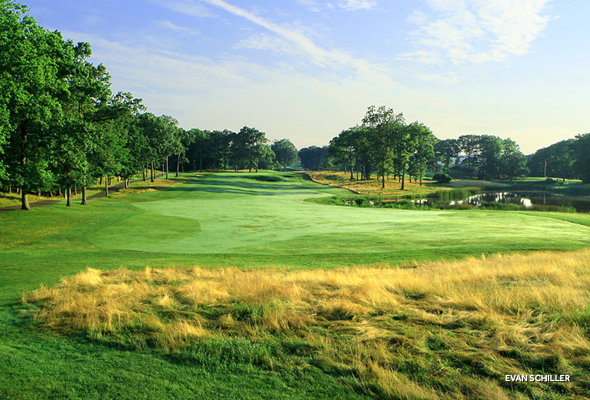 1. Course at Yale
Yale University
PAR: 70
YARDAGE: 6,749
ARCHITECTS: C.B. Macdonald and Seth Raynor
YEAR OPENED: 1926
NOTABLE ALUMNI: George H.W. Bush, Bob Heintz, Meryl Streep
This hilly, wooded course in Connecticut features several template holes, including the 215-yard 9th, a notorious Biarritz over water with a 65-yard long green bisected by an eight-foot-deep swale.
________________