From British Columbia in the west to Newfoundland in the (far) east, our neighbors to the north, who are conducting their national championship this week at Glen Abbey outside Toronto, offer an array of resort and daily-fee courses where the scenery is a match for the challenge.
10. Eagles Nest
Maple, Ontario
Fashioned from an old sand and gravel extraction pit in the suburbs of Toronto, the beguiling links-style track at Eagles Nest was created by Canadian designer Doug Carrick in 2004. In addition to sand scars shaped to resemble eroded dunes, the sturdy 7,476-yard layout has large plateau greens, fescue-covered hills, and sod-walled bunkers.
____________
9. Rocky Crest
Mactier, Ontario
Tucked away in the "cottage country" of Muskoka two hours north of Toronto, this rolling, wooded course incorporates the Canadian Shield, an ancient block of the earth's crust, as a key strategic element. Canadian architect Tom McBroom peeled back dirt to expose granite outcrops and further articulate his "golf on the rocks" theme.
____________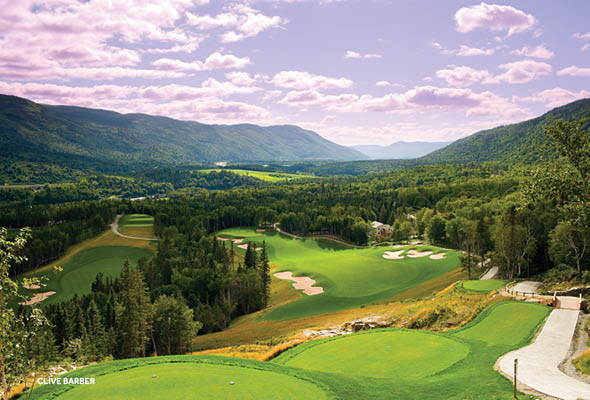 8. Humber Valley Resort (River Course)
Deer Lake, Newfoundland
Players willing to venture east to this remote outpost are rewarded by a true wilderness layout designed by Doug Carrick. Cut through vast forests in a surprisingly mountainous region, this rugged course, featuring over 300 feet of elevation change, traces the beautiful Humber River and weaves through thickly wooded valleys.
____________
7. The Links at Crowbush Cove
St. Peters, Prince Edward Island
Developed by the provincial government in 1993, this stellar layout by Tom McBroom is the course that put the tiny maritime province of P.E.I. on the map as a golf destination. Half the holes skirt rolling dunes beside the sea; the remainder are carved from tall native spruce, with wetlands and salt marsh also in play.
____________
6. Tobiano
Kamloops, British Columbia
Located four hours by car from Vancouver in B.C.'s scenic interior, this stylish newcomer, arguably Tom McBroom's finest creation, features dramatic contours and sharp elevation changes. Sagebrush-filled ravines and golden-hued desert frame the holes, with panoramic views of Kamloops Lake and rounded mountains from every tee.
____________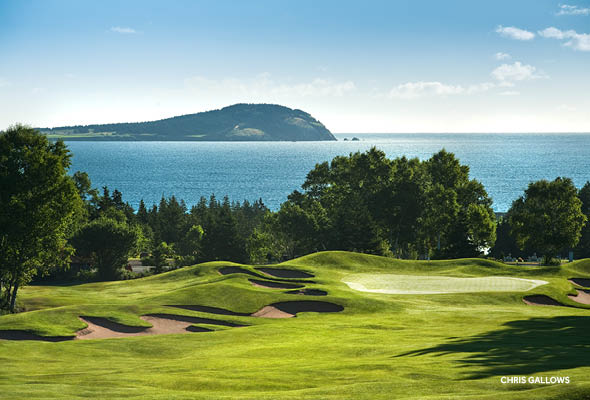 5. Highlands Links
Ingonish Beach, Nova Scotia
Situated on the rugged northeast coast of Cape Breton Island a mile inland from the Atlantic, this untamed, topsy-turvy layout, hewn from the wilderness by Stanley Thompson in 1936, traces the natural contours of the heavily folded land. Recently restored, the layout's sea, mountain, and valley setting is unrivalled.
____________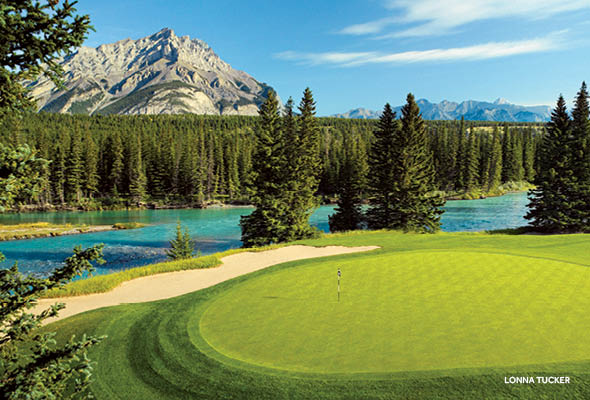 4. Fairmont Banff Springs
Banff, Alberta
Set within one of Canada's most beautiful national parks, this dazzling Stanley Thompson-designed gem sprawls across a river valley encircled by massive, battleship-gray peaks that remain snow-capped through summer. Fairway contours echo the movement of the Bow River that flows through the course, while mounds emulate the shape of the surrounding mountains.
____________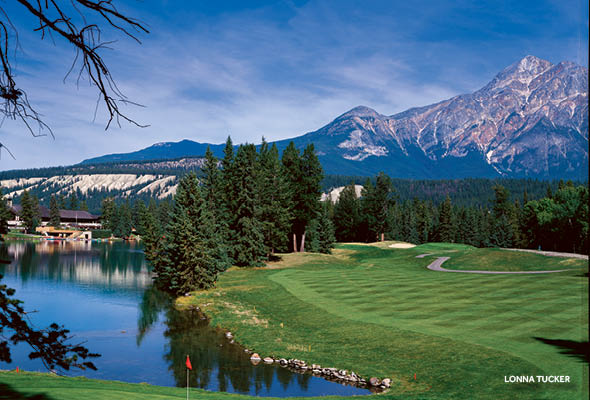 3. Fairmont Jasper Park Lodge
Jasper, Alberta
Situated away at the terminus of the Icefields Parkway in the soaring Canadian Rockies, this majestic 1925 design by legendary Canadian architect Stanley Thompson is a stunner. Featuring several holes aligned to snow-frosted peaks in the far distance, this national treasure skirts a glacial lake and delivers pleasurable excitement from start to finish.
____________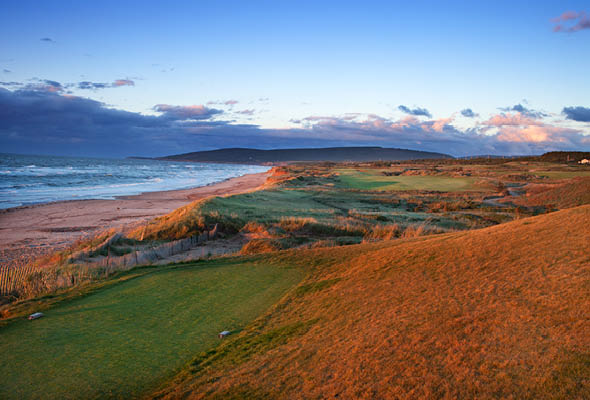 2. Cabot Links, Nova Scotia
Inverness, Nova Scotia
A windswept links carved into low rolling dunes on the remote west coast of Cape Breton Island, this elemental, unadorned layout, opened in 2012, is a pure golf experience that compares favorably to a genuine links in the Scottish Highlands. Five holes play directly along a deserted beach on this classic, walker-friendly layout.
____________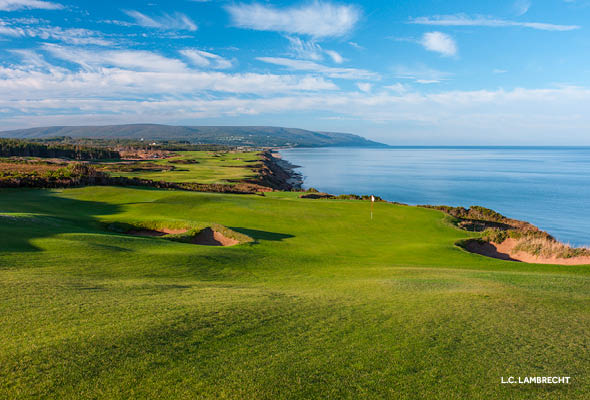 1. Cabot Cliffs
Inverness, Nova Scotia
Barely out of diapers (the course opened July 1), this spectacular Bill Coore/Ben Crenshaw design, perched on rugged cliffs above the Gulf of St. Lawrence, debuts as the top public-access course in Canada based on its jaw-dropping setting and superlative array of challenges. The new Pebble Beach of Canada.
________________