The clock is ticking. Summer is drawing to a close. The end of summer is the time to plan a special trip to a rarefied place where golf is only available for a limited time.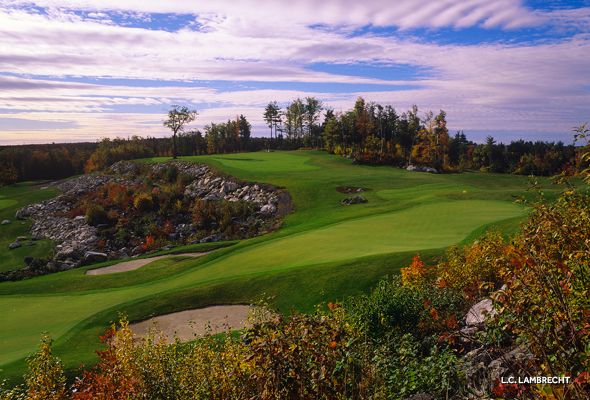 Belgrade Lakes Golf Club
Belgrade Lakes, Maine
Tucked away in the lakes and mountains region of central Maine, this rock-solid layout by Englishman Clive Clark features thick woods, scattered wetlands, a 200-foot elevation change, and fine views of Long Pond, inspiration for the film On Golden Pond. But the layout's signal feature is its granite boulders, which Clark used to buttress tees, trim lakes, and frame fairways.
__________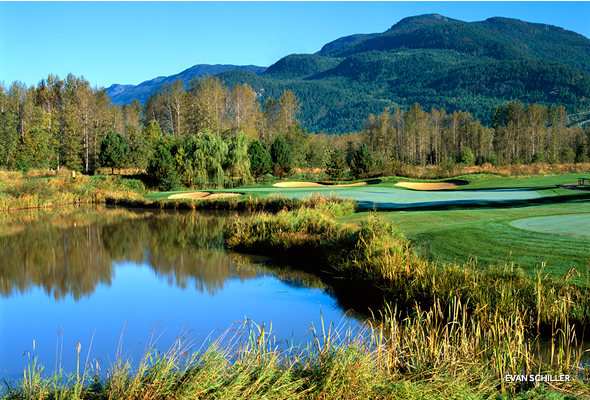 Big Sky Golf Club
Pemberton, B.C., Canada
Thirty minutes north of the famed ski resort of Whistler is Big Sky, a Bob Cupp creation dominated by the sheer granite face of 8,450-foot Mt. Currie. Routed across a flat valley floor, this walker-friendly, links-style layout has several risk-reward scenarios that bring Green River and meandering creeks into play. Combination tee options offer a variety of course yardages.
__________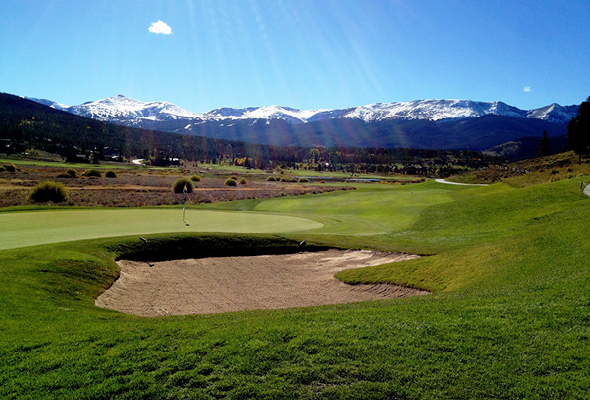 Breckenridge Golf Club
Breckenridge, Colo.
One of the rare municipal designs by Jack Nicklaus, this spectacular 27-hole layout, routed in a high alpine valley at 9,324 feet above sea level, serves up top-of-the-world views of the Rockies from its Bear, Beaver, and Elk nines. Holes proceed from thickly wooded areas to native grasslands. Moose and black bear sightings are common at this "tee it high and let it fly" muni.
__________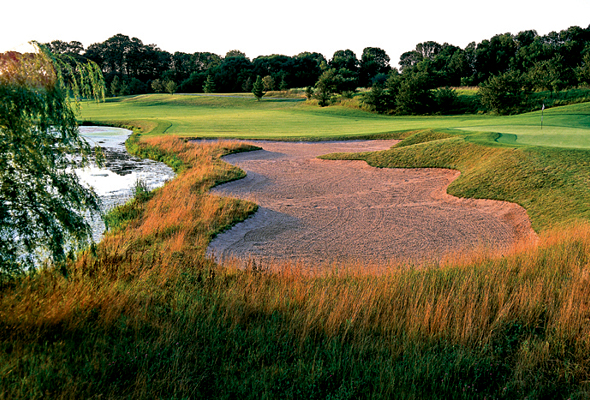 The Bull at Pinehurst Farms
Sheboygan Falls, Wis.
On a farm where champion Holstein cattle were once raised a mere 10 minutes from the Kohler golf juggernaut, Nicklaus was given carte blanche to create a parkland course that could hold its own in the neighborhood. Seamless, classic, and fair, the holes, melded to glacial landforms and framed by mature hardwoods and thickets of white birch, is a rip-snorter from the Bull tees at 7,354 yards.
__________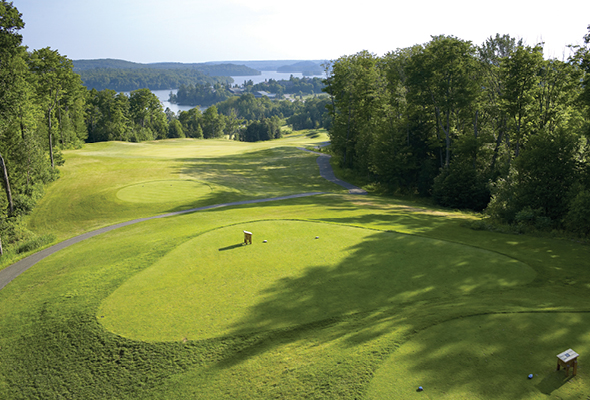 Deerhurst Resort (Highlands)
Huntsville, Ontario, Canada
Tucked away in Muskoka's "cottage country" 120 miles north of Toronto, Deerhurst Highlands, celebrating its 25th anniversary this year, was the first venue to fully embrace the region's rugged, rockbound terrain. Co-designed by Bob Cupp and Tom McBroom, this wilderness tour de force, known for its undulating, multi-tiered greens, embraces hills, cliffs, woods, creeks, and wetlands.
__________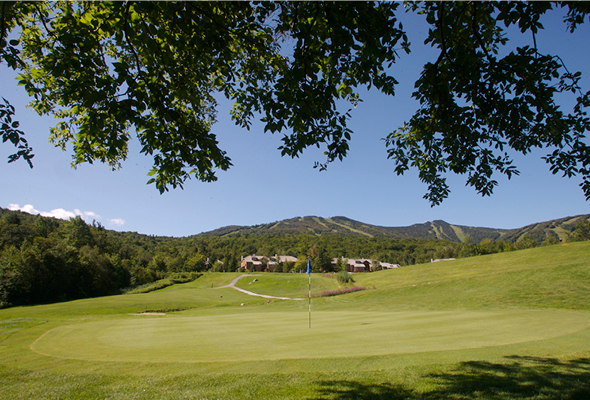 Green Mountain National
Killington, Vt.
Located near Killington, one of the East's largest and most popular ski resorts, this excellent municipal facility, laid out 20 years ago by Gene Bates, has dramatic rock outcrops, glacial erratics, and patches of wetlands. Pines and birches line gently rolling fairways surrounded by rounded peaks and long ridges in the beautiful Green Mountains.
__________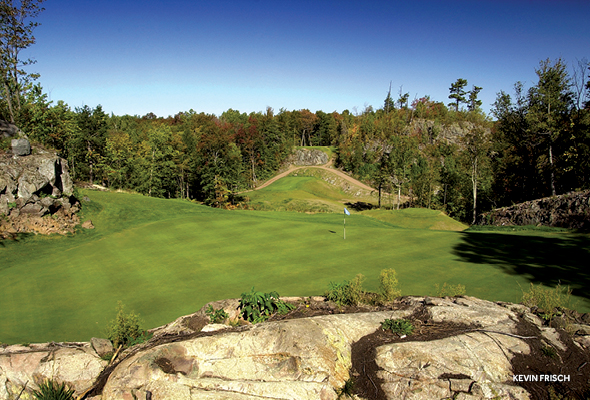 Marquette Golf Club (Greywalls)
Marquette, Mich.
Set on over 200 acres of pristine woodlands on Michigan's Upper Peninsula, this stellar Mike DeVries design, opened to acclaim in 2005, offers panoramic views of Lake Superior from its topmost holes. Rollicking fairways, boldly contoured slopes, and sharp elevation changes characterize this epic 6,828-yard layout, which carries a 73.0/144 course and slope rating.
__________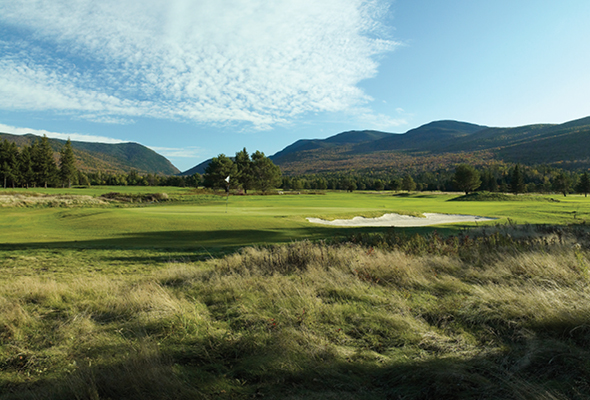 Omni Mount Washington Resort
Bretton Woods, N.H.
Currently celebrating the 100th anniversary of its Donald Ross-designed course, this fabled resort in the White Mountains sits below the bare, treeless summit of 6,288-foot Mt. Washington and other impressive peaks. The golf course, restored by Brian Silva in 2007, wanders across the valley floor, the wide fairways leading to slippery greens marked by ridges, troughs, and false fronts.
__________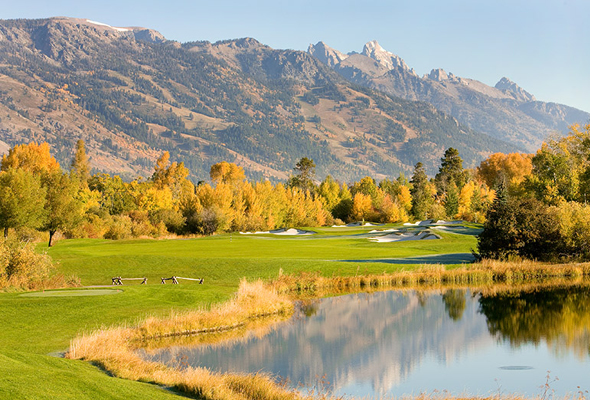 Teton Pines
Wilson, Wyo.
Framed by half a dozen sawtooth spires rising to 12,000 feet in the majestic Grand Tetons outside Jackson Hole, this spellbinding Arnold Palmer-Ed Seay layout, built on a former cattle ranch, skirts the winding loops of the Snake River. Flat and very walkable despite the 6,200-foot elevation, Teton Pines, stretching to 7,412 yards, brings water into play at 16 of the 18 holes.
__________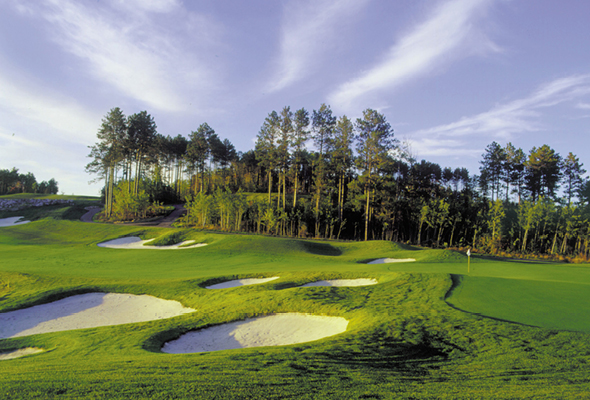 The Wilderness at Fortune Bay
Tower, Minn.
Built by the Bois Forte Band of Chippewa two hours north of the Twin Cities in the Iron Range region, this rugged course, attached to Fortune Bay Casino Resort, skirts Lake Vermilion, one of the prettiest lakes in North America. Designed by Jeff Brauer, this brilliant risk-reward layout, patrolled by ospreys and eagles, is defined by dramatic granite outcrops and a handful of lakefront holes.
________________