This Labor Day, working men (and women) can take comfort in the fact that great golf need not cost a great deal, and that fantastic values with green fees below $65 are available from West Virginia to Oregon.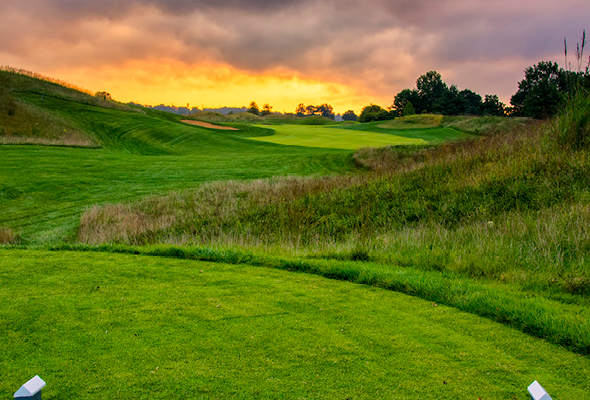 Annbriar Golf Course
Waterloo, Ill.
Situated in southern Illinois on the outskirts of St. Louis, this Michael Hurdzan-designed course, spread across 226 acres, features two very different looks. The gently rolling front nine is links-style; the hillier, more dramatic back nine brings a winding creek and specimen hardwoods into play, with a total of 115 bunkers defending the layout's fairways and greens.
__________
Pilgrim's Run
Pierson, Mich.
Located 30 minutes north of Grand Rapids, this well-groomed, under-the-radar gem, occupying a generous 400-acre parcel, ranks among the best courses in west Michigan. Rolling fairways framed by towering white pines and sturdy black oaks lead to large, undulating bentgrass greens. Golf and fly fishing packages are an added bonus.
__________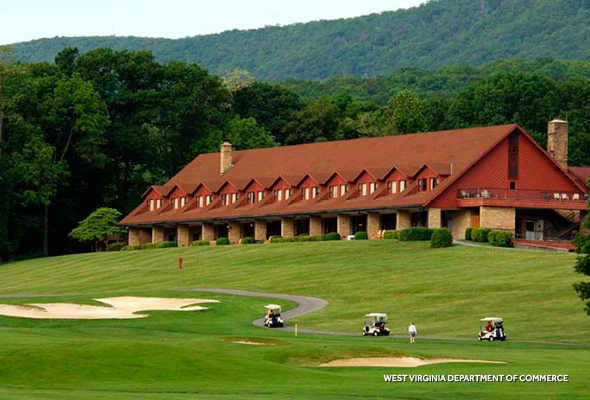 Capacon Resort
Berkeley Springs, W.Va.
Laid into rolling foothills at 2,300 feet above sea level, the rugged Robert Trent Jones Sr.-designed course at this state park facility is a Mountain State star. Three ponds, gurgling brooks, sharp elevation changes, and over 70 bunkers provide plenty of challenge on the 6,827-yard layout, which features a 100-yard-wide double green at the fourth and eighth holes.
__________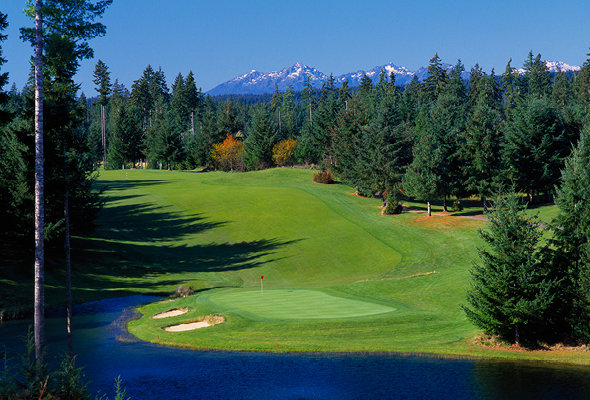 Gold Mountain (Olympic)
Bremerton, Wash.
Situated on the Olympic Peninsula 25 miles west of Seattle, this city-owned muni's Olympic Course, host of the NCAA Men's Regional Championship in May, is a John Harbottle III design carved from a thick forest of firs and pines on rolling, sandy terrain. Sod-walled bunkers and tall waving fescues line the fairways on a course renowned for its superb greens and strong par threes.
__________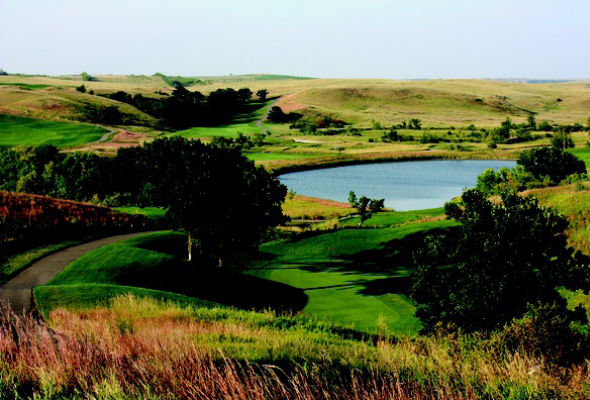 Hawktree Golf Club
Bismarck, N.D.
Parted through rust-colored native grasses on a windswept prairie with an 80-foot elevation change, this elemental Jim Engh design is a links-style track framed by broad ridges and crossed by Burnt Creek. The bunkers are filled with heavy black coal slag to prevent the wind from emptying them. Played into the wind, the uphill par-five 18th presents a tremendous challenge.
__________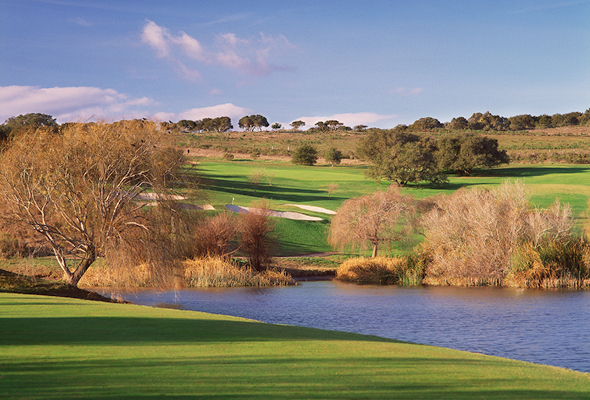 La Purisima
Lompoc, Calif.
Tucked away on California's Central Coast 45 minutes north of Santa Barbara, this stunning layout traces a valley floor before climbing to hilly terrain marked by huge specimen oaks, slick perched greens, and giant sculpted bunkers. When the Pacific breeze funnels through the Lompoc Valley, which it does most afternoons, even good players fight hard for pars.
__________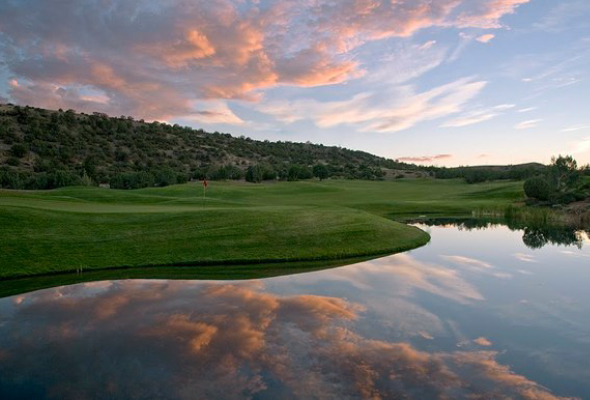 Pinon Hills
Farmington, N.M.
This remote muni, located near the Four Corners where Colorado, Utah, Arizona, and New Mexico meet, is worth an excursion. Sculpted by Ken Dye from a high desert plateau at nearly 6,000 feet above sea level, this spectacular 7,198-yard layout is girdled by dry washes and deep canyons, with red-rock mesas, sheer sandstone cliffs, and tall mountain peaks framing the fairways.
__________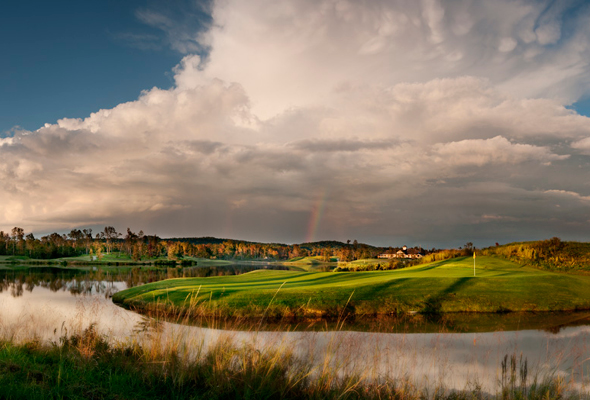 Robert Trent Jones Golf Trail (Silver Lakes)
Glencoe, Ala.
Set beside Talladega National Forest 90 minutes northeast of Birmingham, 36-hole Silver Lakes (including a nine-hole Short Course) is one of the more bargain-priced stops on the Trail. Laid out on rolling terrain near Appalachian foothills and known for its sharply elevated greens, the facility's Mindbender, Heartbreaker, and Backbreaker nines present a very firm test in any combination.
__________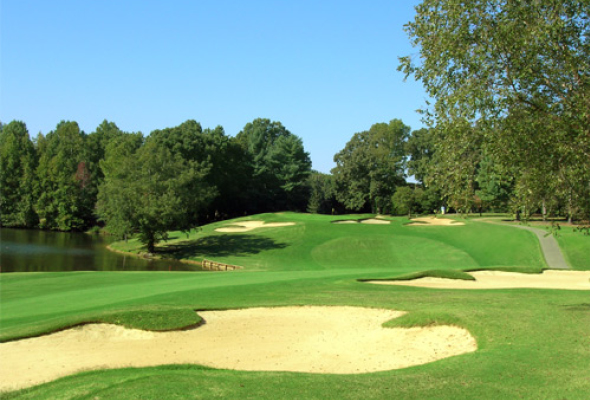 Tanglewood Park (Championship)
Clemmons, N.C.
This county-owned Robert Trent Jones Sr. layout near Winston-Salem, site of the 1974 PGA Championship, is a rolling, wooded Piedmont classic pockmarked with 150-plus bunkers. Fairways are wide and greens are large on this broad-shouldered parkland design, but the rough is thick and water comes into play at three holes. A steal at $39 Monday–Thursday.
__________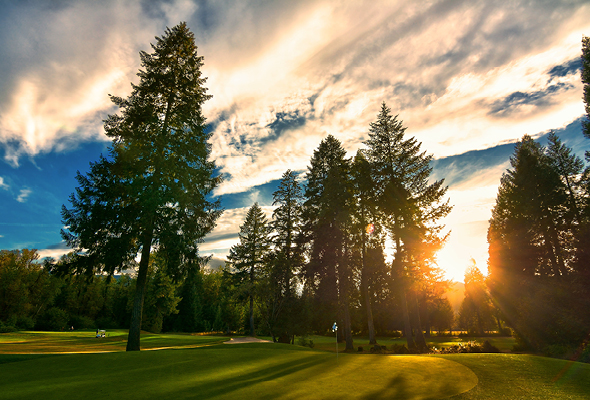 Tokatee Golf Club
Blue River, Ore.
An off-the-beaten-track public course in central Oregon an hour's drive from Eugene, this scenic Ted Robinson design, opened in 1966, is situated in the McKenzie River Valley and walled in by a forest of tall fir trees. On the horizon are the Three Sisters volcanoes and other peaks in the Cascades. For a vintage beauty endorsed by Peter Jacobsen, among others, the $47 green fee is a very good deal.
____________