I recently had a reader in Poland reach out to share a picture of his logo golf ball collection: more than 500 golf balls from courses he's played in 75 countries, from Pebble Beach in California to Pyongyang in North Korea. Impressively, all are kept in a custom-made, 720-ball display on a single wall in his office, so there's room for plenty more.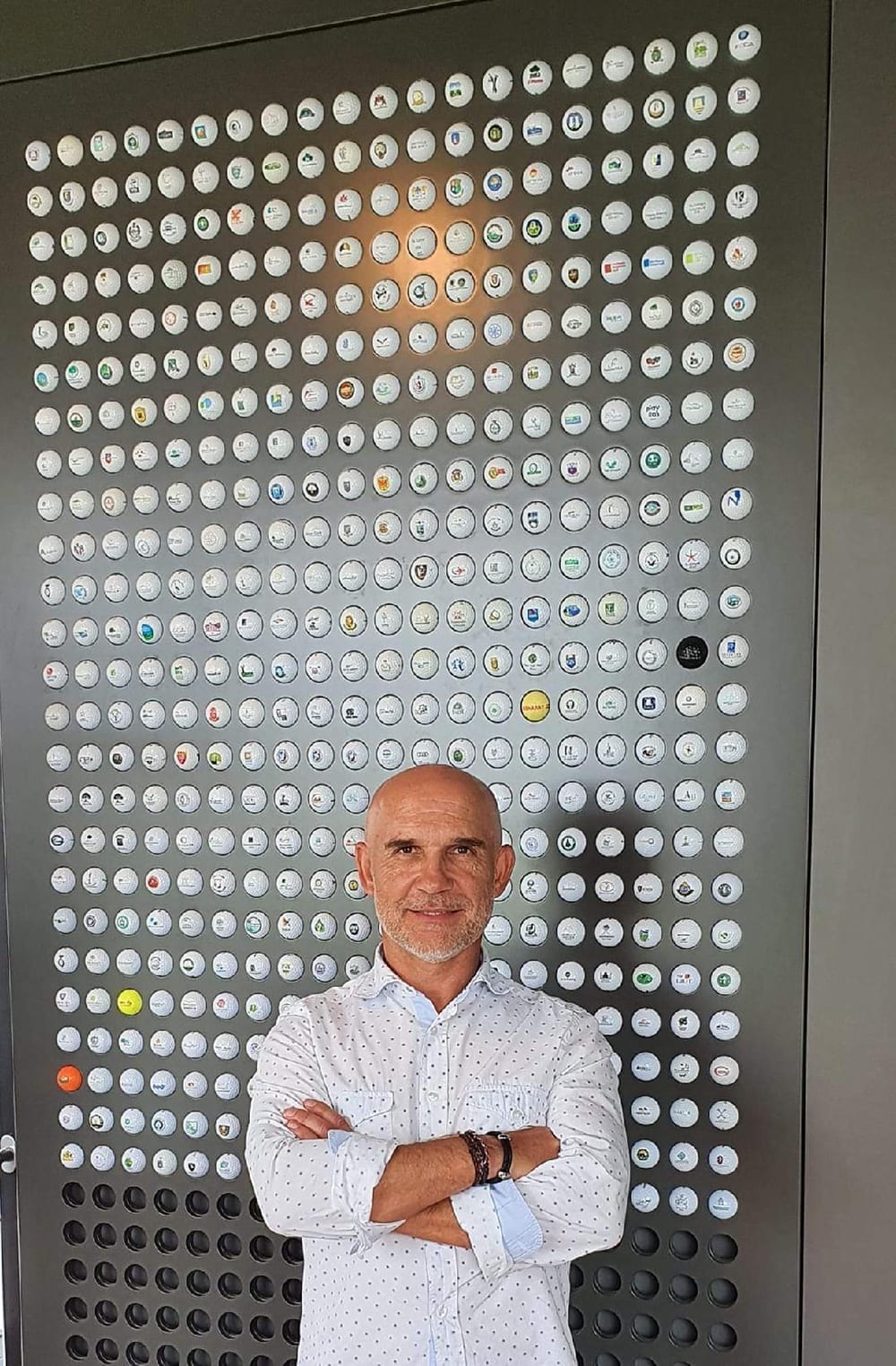 It's a perfect encapsulation of the passion that golf can elicit. Because golf courses are so different in look, layout, and location, every experience is unique. As such, collecting mementos from favorite golf courses or trips—and in rare instances all courses played—is a common bond among many golfers.
After all, why does virtually every pro shop in the world offer logo apparel? It's more than just something to wear on (or off) the golf course. Whether a shirt, hat, jacket, or belt, it's a tangible tie to a particular facility.
And because golf is the game of a lifetime when it comes to participation, it offers an even greater opportunity to collect keepsakes. We're not talking about autographs, old trophies, or golf clubs used by professionals, mind you, but personal golf course collectibles. So, which are the most popular?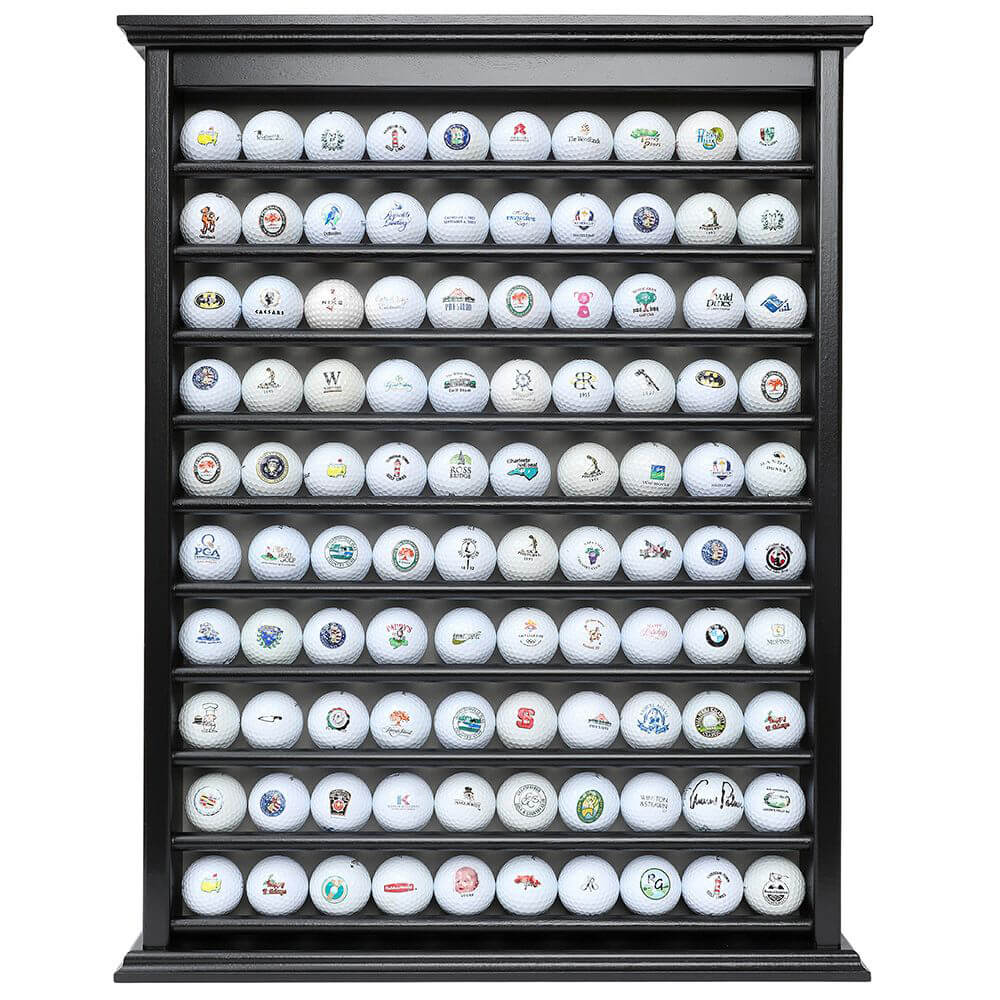 LOGO BALLS
This has to be No. 1 with a bullet. Whether it's a container of individual logo balls on the counter in the pro shop or full sleeves, almost every course offers its branding on the game's most essential product. I currently have about 350 balls displayed on the walls of my office, most from courses I've played, but one rack features some I've gathered or been given that are aspirational (Pine Valley, Augusta National, and Kauri Cliffs are examples of balls on that one). And it's not just golfers that find various ways to display their logo ball collection, but facilities as well. There are many courses like Casa de Campo (which has over 600 logo balls on display) have racks in the clubhouse loaded with logo balls from the courses of visiting golfers, many of them having been given as a gift or lost, and then found, on the course itself.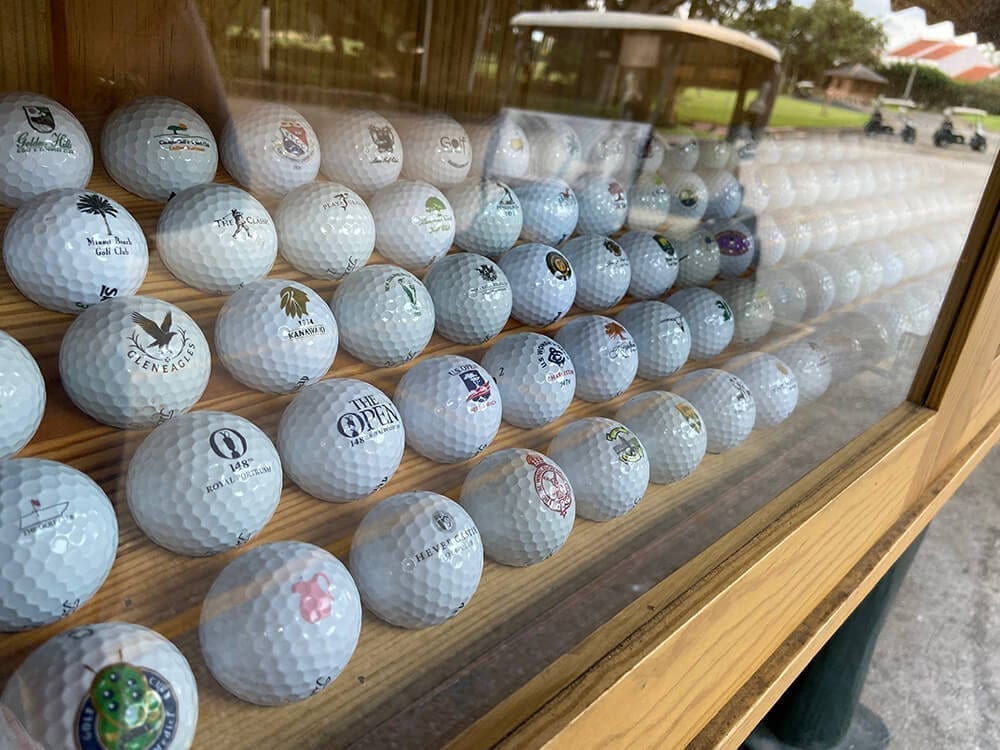 BALL MARKERS
When it comes to collectibles, small is good. Free is even better. And because many facilities give away logoed ball markers near the first tee, this is a popular one. For some collectors, the plastic and wood ball markers are sufficient. For other golfers, only the metal version with the facility logo that you can buy in the pro shop are good enough to make their display. Some of these come attached to a divot tool, a popular keepsake in its own right.
Having a bit of a pre-Christmas sort-out of some of my ball marker collection. Some good memories here 🙂 pic.twitter.com/qko8riNs5j

— Jezz Ellwood (@JezzEllwoodGolf) December 22, 2017
PENCILS
The golf pencil has been a long-time staple of the game and, for some, it's the best "wood" they'll use the entire round. Rather than a logo, the golf pencil handed out at the first tee or put on the steering wheel of the cart typically features simply the facility's name. Different colors, round or hexagon shape, some with erasers and others with none, but all are short—about 3.5 inches to fit in a golfer's pocket or stored with tees. And collectors have discovered that a heck of a lot of pencils can fit neatly in a single display.
Some gems here on the latest pencil project. #golfart. pic.twitter.com/AW4fjNOtLb

— Patrick Koenig (@PatrickjKoenig) July 20, 2017
SCORECARDS
Another freebie that's easy to collect and perhaps more unique than any of the others—the golf version of a vacation postcard. Not only is this a terrific way to chronicle your scores historically, but the scorecard often has pictures, course layouts, and maybe even a little history or local flavor (from course-specific rules to ads for companies in the community). I've got three shoeboxes full of scorecards loaded with notes, scores, and dates that are my golf version of a time capsule.
@ForePlayPod just finished last week's podcast.

I'm a big scorecard collector, just check out my office wall. Been blessed to play A LOT of great golf courses! Just trying to keep up with @RiggsBarstool !!! pic.twitter.com/T8dgyW9wfF

— Mike Smith, PGA (@MikeSmithPGA) November 6, 2018
LOGO GEAR
As alluded to earlier, this is another common thread for golfers—even among those who collect little else. Golf shirts and hats are the gold standards, of course, but the logoed apparel category extends much further (socks anyone?). There can even be a shared bond between strangers off the course when one golfer spies a much-beloved logo or perhaps recognizes one of the game's unique ones. And of course, there are the logo headcovers that golfers often rotate through their bag showcasing their favorite golf destinations.
Look good, play better. First stop is the Golf Shop for logo gear! #perfectgolfday #golf #floridagolf pic.twitter.com/vy9YbLkzaj

— The Concession (@Concessiongolf) May 30, 2018
We golfers tend to be a passionate bunch. The game means a lot and for many of us there's a natural desire to have some kind of reminder of our experiences. I've heard of golfers who collect logo tees and poker chips. Others stockpile bag tags; I've even seen a Christmas tree decorated entirely with golf bag tags as ornaments. Other golfers like to collect pin flags, or even photos of individual flags from all the courses they play. Speaking of photos, having a phone with a good camera is enough for some golfers, providing a collection of lasting visual memories of every course they play. And yes, some of us check all the above boxes.
What's your go-to golf collectible?