By Ian Critser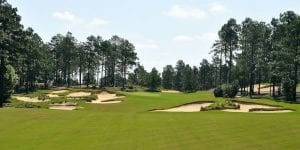 Tom Fazio has designed and built hundreds of golf courses throughout his distinguished career, but now only one can claim the world-renowned architect as a part owner.
Forest Creek in Pinehurst, North Carolina now holds that unique honor.
Fazio has partnered with two other Forest Creek members to form Colony 9, an LLC designed primarily to put money into golf course enhancements for both the North and South courses at the club. Over the next two years, Colony 9 has pledged to invest close to $2 million dollars for this cause, as well as for other general club improvements.
While the two courses vary in style, both regularly appear in various "Top 100" lists, putting Forest Creek in good company as one of the few clubs to boast two top-ranked courses on the same property.
"Forest Creek is one of the truly elite golfing experiences in this country," said Fazio in a recent press release. "I was given carte blanche to adapt the two courses to the majestic, rolling North Carolina Sandhills topography and the result was that the layout of each challenging but playable course does not resemble the other." Fazio also stated, "I have always considered Forest Creek at the top of my accomplishments as a golf course architect and look forward to spending more time there while personally overseeing the renovation programs of both the North and South Courses."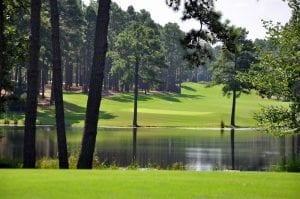 Of the other investments being made, the most substantial involves the acquisition of a little over 100 undeveloped plots of land in the 750-lot, 1,265-acre housing development that surrounds the golf courses. It's assumed those lots will be offered for sale in the future.
John Buser, Forest Creek's General Manager and Chief Operating Officer, offered this on the state of the club going forward, "This exciting new chapter in our story will allow one of the country's premier private Clubs to further elevate our overall daily service experience." Current members in good standing with the club have been invited to continue their membership with no additional fees. The club also has promised to never assess the membership or increase current dues for at least two years.