The gamification of golf—it's a term we've heard a lot lately, especially in this Topgolf world we live in.
The latest attempt to increase the fun factor for the golf masses has 15-time major champion Tiger Woods on board as the architect of enjoyment.
PopStroke opened its first location in Port St. Lucie, Fla., in 2019 and describes itself as a "technology-infused golf-entertainment concept featuring professionally designed putting courses and exceptional food and beverage."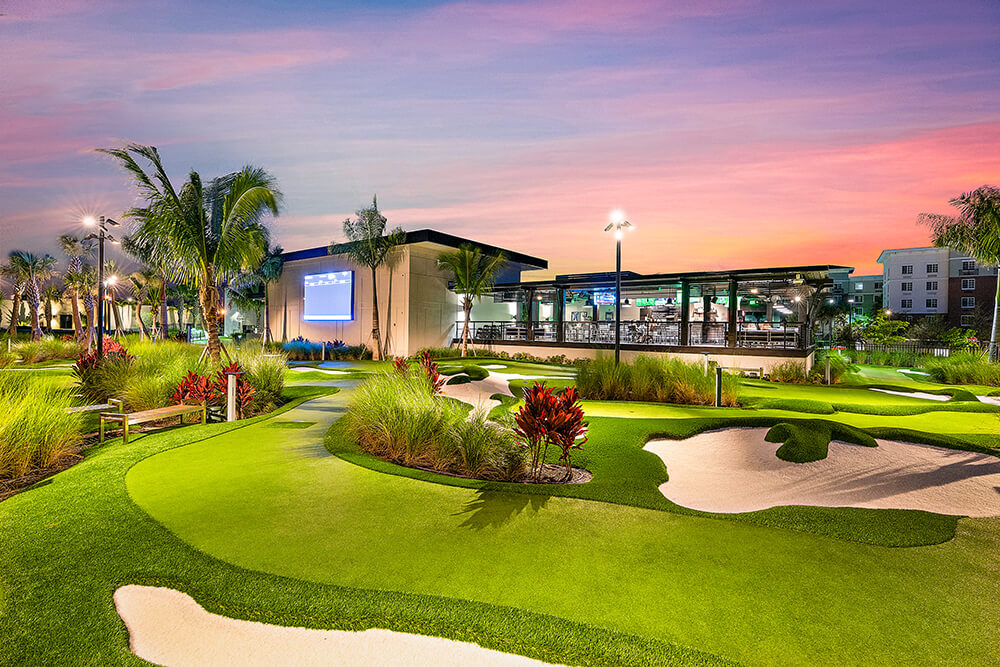 The flagship location on the east coast of Florida has been a huge hit, having taken the Topgolf and Drive Shack concept of gamifying golf and pairing it with food, craft beers, cocktails, and entertainment.
Players putt on a synthetic turf golf course that looks and feels like the real thing. No windmills or clown's noses at this putt-putt. Instead, you're faced with bunkers, undulation changes, and palm trees—a true miniature golf course. And one that allows golfers to order dinner and drinks and have them delivered to their respective hole while they play.
The facility also provides attendees with 15 flat-screen televisions as well as three simulator bays for players looking to swing more than a putter.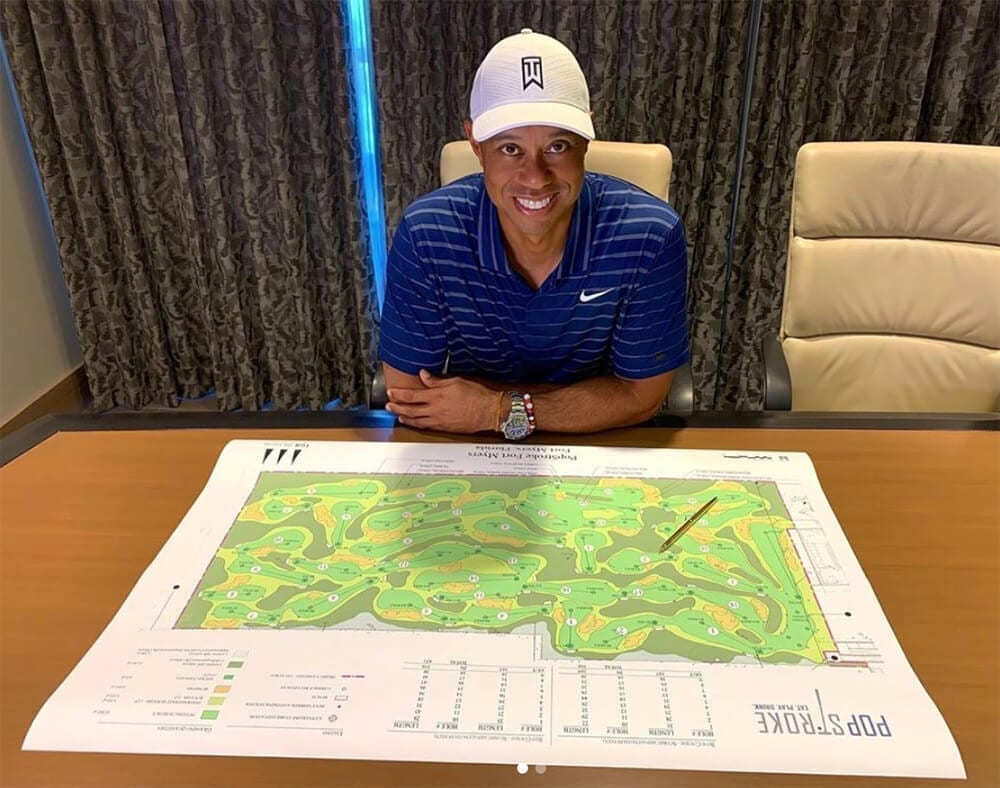 PopStroke's "wow-factor" is generated by its unique technology. A platform called the "iPutt" ball transmits a player's score to the PopStroke app allowing them to track their scores and compete against other players. The ball will soon debut at all current and future PopStroke locations and will feed scores to a jumbotron leaderboard displayed at the golf course.
"We are really excited about the proprietary PopStroke app which will communicate with the golf ball," says PopStroke founder Greg Bartoli. "The leaderboard will help engage all the players throughout the day, to really compete against each other. Someone who played at two o'clock in the afternoon can compete against someone who putted at ten o'clock at night."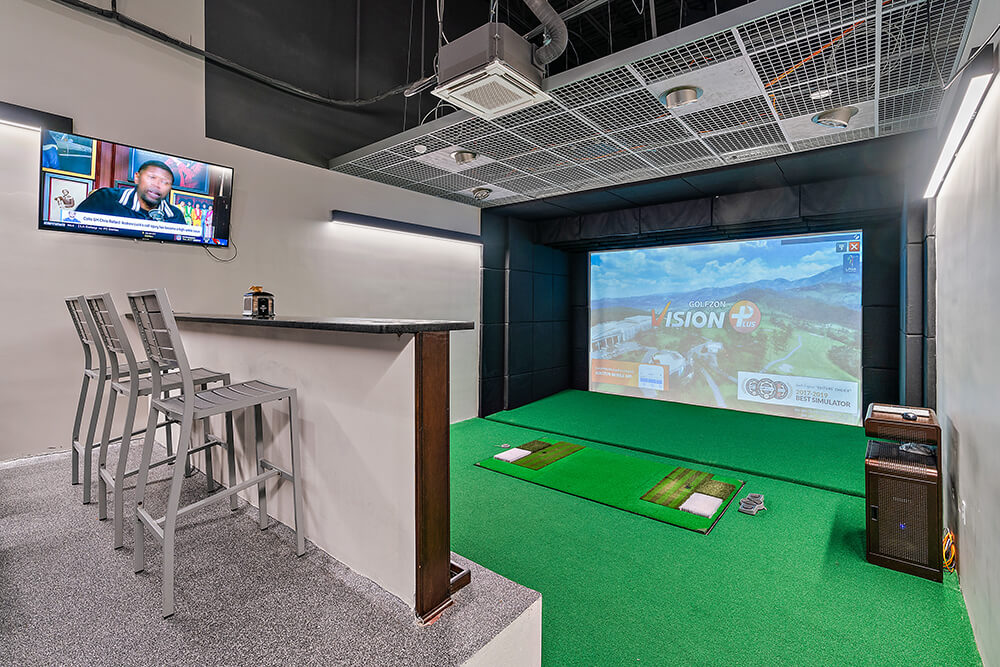 As unique as the company's technology and flagship location is, it's future expansion may be the most exciting aspect of the experience. In the fall, PopStroke Entertainment Group teamed up with TGR, Tiger Woods Ventures announcing that the 82-time PGA Tour champion will design the putting courses for all future PopStroke locations.
"This is a natural extension of my golf course design philosophy and my TGR Design business," said Woods on the announcement of the strategic partnership. "Our goal has always been to design courses that bring people together and are fun for golfers of all abilities and ages."
The Port St. Lucie locale features two meticulously designed putting courses laid out by Jackson Kahn Design, but the addition of Woods to the PopStroke concept is expected to provide a huge boost to the company's plans for expansion.
"Tiger has had the biggest impact in the world when it comes to growing the game of golf," says Bartoli. "These are courses that are designed by golf architects and the greatest putter of all time in Tiger Woods. They are designed to be challenging but fun and to give people a real putting experience."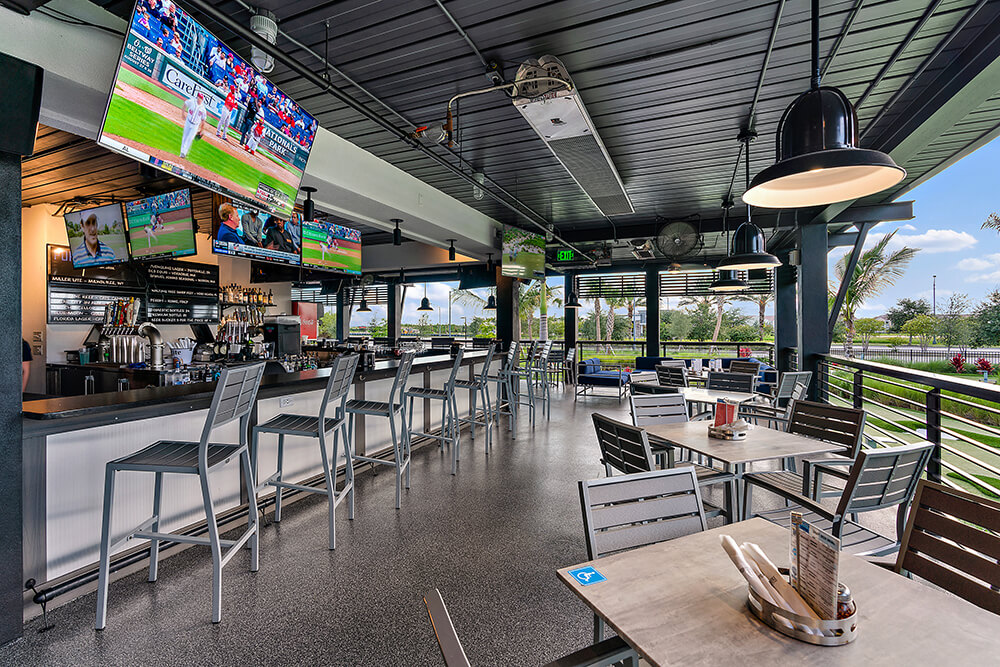 Facilities in Fort Myers, Fla., and Scottsdale, Ariz., are set to open in 2020 with more sites planned for beyond this year.
In February, PopStroke and TGR broke ground at the southwest Florida plot of land. The location will be the first to have Tiger's paw print on it, and last week the company posted pictures of Woods looking over the blueprints for the Fort Myers location designed with his TGR Design team.
https://twitter.com/PopstrokeGolf/status/1233156425465180162
Speaking of blueprints, it's the one set forth by Topgolf that has Bartoli excited for his mini golf company's next chapter. Topgolf serves more than 20 million customers annually and has reportedly selected banks for an IPO that could value the company at around $4 billion.
Bartoli says that's an example of where the game of golf is in 2020, and the direction it is heading, but he's quick to point out the concept of gamifying golf has to stay true to its core.
"If it's purely about the food and beverage and entertainment, it's not going to be a true golf experience. PopStroke has combined the two. We feel that it's a way to kind of bridge that process of getting people introduced to the game and then maybe taking up the real game of golf from there."