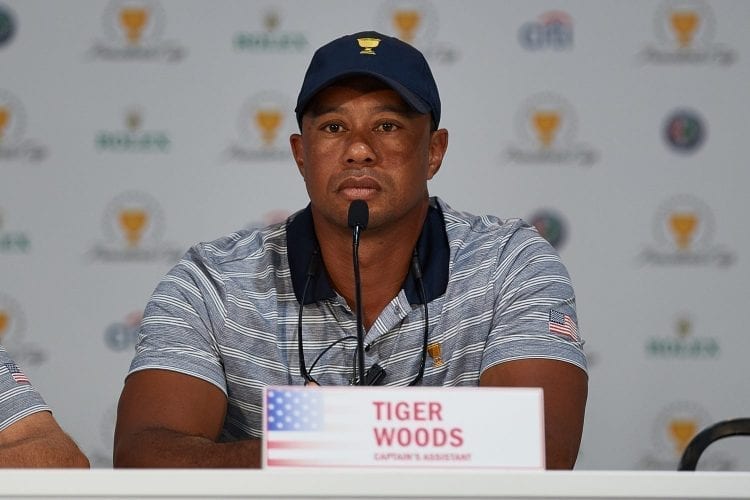 As an assistant captain at this week's Presidents Cup, Tiger Woods addressed the media on Wednesday. While some of the questions were about this week's team event against the international side, the bulk of the conversation was about the future of one of golf's greats.
Wednesday marked the first time Woods spoke face-to-face with the media since his last back surgery in April, and his DUI on Memorial Day. Tiger even went so far as to talk about a scenario in which he never returns to competitive golf as a player.
"I don't know what my future holds for me," Woods said.
Woods even admitted that there were times this summer where he wasn't sure if he would even be able to serve as an assistant captain. Just sitting in a golf cart was painful at times, especially when the cart hit a bump or started to bounce.
Tiger made it to Liberty National this week ready to work and help in anyway he can. He is also relatively pain free.
Woods announced last week in a release on his website that he is chipping and putting again, and has even been cleared to start hitting 60 yard wedge shots. The question still remains as to when he will be able to hit anything longer, and that will determine if, and when, he will be able to return to playing some form of competitive golf.
"My timetable is based on what my surgeon said," Woods said. "I'm still training. I'm getting strong. But I certainly don't have my golf muscles trained, because obviously I'm not doing anything golf related. That's going to take time to figure that out and figure out what my capabilities are going forward. There's no rush."