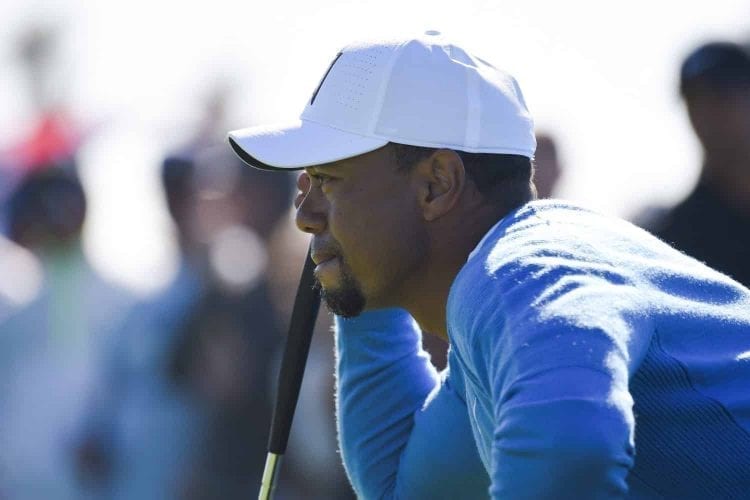 Tiger Woods was arrested on suspicion of a DUI in the early hours of Monday morning.
That part we already know.
A lot more information has come out over the past 24 hours with more still to come in the coming days. Let's take a look at what we currently know, and what we are still waiting to find out.
What We Know
Tiger Woods was pulled over and arrested around 3am Monday morning heading southbound on Military Trail just south of the intersection of Military and Indian Creek. He was arrested on a charge of driving under the influence of drugs or alcohol and cited for improper stopping, standing, or parking in an illegal place, according to Palm Beach County court records.
Not good pic.twitter.com/GHgMVxCe5c

— Dan Hauser (@DanHauserGolf) May 30, 2017
According to the police report above, officers on the scene had to wake up Woods, who was buckled in the driver's seat of his 2015 black Mercedes-Benz. The car was running and the brake lights were on. The right blinker was flashing. Woods seemed disoriented, telling officers that he was coming from California and asking how far he was from his home despite driving the opposite direction of his house. At one point he also thought he needed to recite the national anthem backwards when asked to recite the alphabet backwards during the field sobriety test.
Woods was booked into Palm Beach County jail around 7am Monday morning and was released on his own recognizance around 11am.
Here's the mugshot pic.twitter.com/GO1GEcW0tV

— Dan Hauser (@DanHauserGolf) May 29, 2017
Woods released a statement last night where he explained that alcohol was not involved and that it was "an unexpected reaction to prescribed medications". His full statement is below:
Statement from Tiger Woods on last night pic.twitter.com/w2HFJBi4Vr

— Dan Hauser (@DanHauserGolf) May 30, 2017
What We Don't Know
We don't know where he was heading at 3am Monday morning. The area where he was pulled over is south of both his restaurant in Harbourside, The Woods Jupiter, and his home on Jupiter Island.
We also don't know yet what exactly was in his system. Woods stated that it was an unexpected reaction to prescription medications but did not go into any details in regards to what types of medication it was and whether they are in any relation to his recent back procedure.
Finally, we don't know what this will mean in regards to his golf comeback. Just last week, Tiger released a blog on his website where he said he was feeling the best he had felt in years physically. Woods, who is currently ranked 876th in the world, has not played competitively since since withdrawing from the Omega Dubai Desert Classic in February after the first round because of continuing issues with his back.