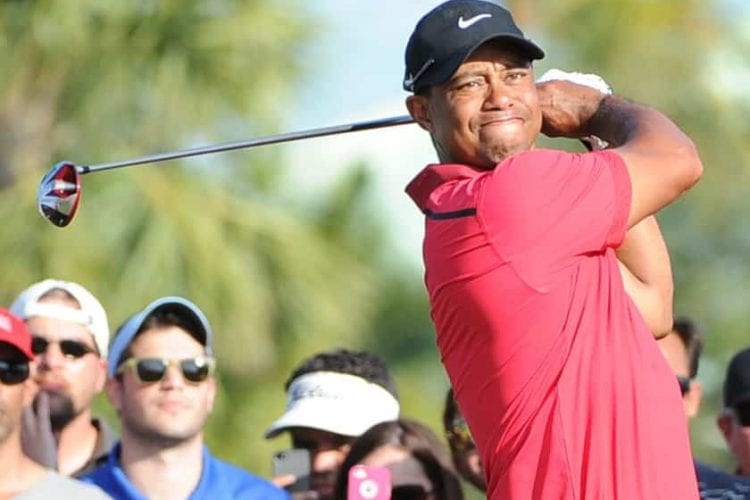 The story going into this past week was Tiger Woods and for three straight rounds, it was all Tiger all the time. Rickie Fowler though turned heads on Sunday with a performance for the record books.
Tiger made headlines this week with his return to golf after yet another layoff that involved multiple back surgeries and even more questions about whether he would ever return to the game. Despite failed returns in the past, it seemed like this time was different. This time, Tiger took plenty of time to recover, listened to his doctors, and appeared to do it the "right way."
Woods opened Thursday with a 3-under 69 that at times looked at like the Tiger of old. Then Tiger shot a 68 on Thursday that included a front nine 31. People declared him back, his Masters odds, which before the week were 100-1 dropped to 15-1 at one point on Friday.
Saturday he regressed with a 75, similar to his Saturday round at this same event last year when he tried to make a comeback. Still though, heading into Sunday's final round the talk was all Tiger.
Fowler then changed the conversation.
Anytime Tiger is in a tournament, it's typically very tough to get the narrative away from him. When your name is Rickie Fowler though, and you start with seven straight birdies in the final round, the narrative can change quickly.
Fowler shot a course record 61 that included those seven straight opening birdies, and 11 birdies overall to chase down 54 hole leader Charley Hoffman to earn the win.
Overshadowed by that dominant final round performance by Fowler was a tidy little 68 by Tiger to finish the week in a tie for 9th at 8-under. The finish for Tiger catapulted him up the World Ranking list from 1,199 to 651.
"I was still a little scratchy with my irons, drove it pretty good all week, made some good putts," Woods said afterward in an interview with NBC. "Overall I'm very pleased. I showed some good signs. I'm ready for a bright future."
While there are no questions about Rickie's playing schedule in 2018, the question is, when will we see Tiger tee it up again? Well, even the Big Cat himself isn't sure about that yet.
"We're going to sit down here and figure out what's the best way to build my schedule for the major championships, and what my training cycles are going to be," Woods said. "I want to play enough, but not too much. I'll sit down with the whole team and we'll figure it out."