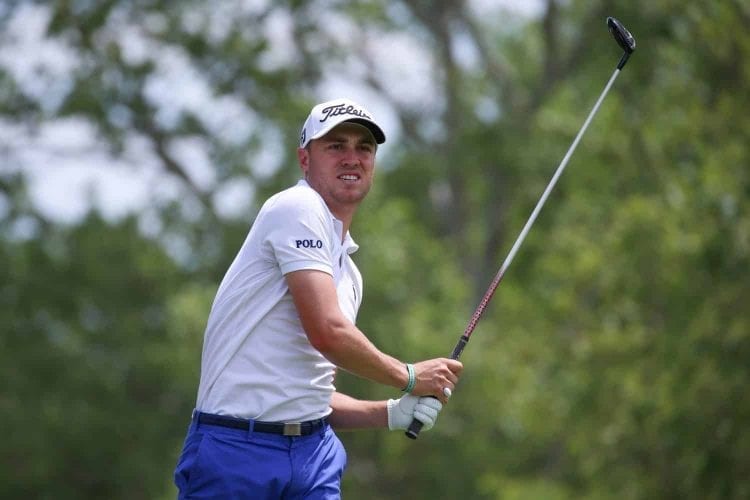 Tiger Woods and Justin Thomas meet on the golf course tomorrow for the first round of the Hero World Challenge. Before they see each other on the course, they traded some smack talk in the media.
Well, sort of.
The playful jabbing began Tuesday during Tiger's press conference when he revealed that he actually asked Thomas two weeks ago if he would like to be paired with the 14-time major winner in the first round. JT told Tiger that he would need to think about it for a few days and get back to him.
After accepting the offer, Thomas shared that while he is excited to get a front row seat to the Tiger's latest return, he was also looking forward to "kicking his a**".
On Wednesday, it was Tiger's turn to respond. When asked after his pro-am if he had heard what Thomas had to say, Woods responded by saying, "There's nothing wrong with that. It goes both ways."
Both Tiger and Justin get to "put their money where their mouth is" today starting at 12:05 pm ET.