With green fees for residents costing about $200 in season, U.S. Open-host Chambers Bay is a muni in name only. Here are the best muni courses in the U.S. that locals can play for $55 or less.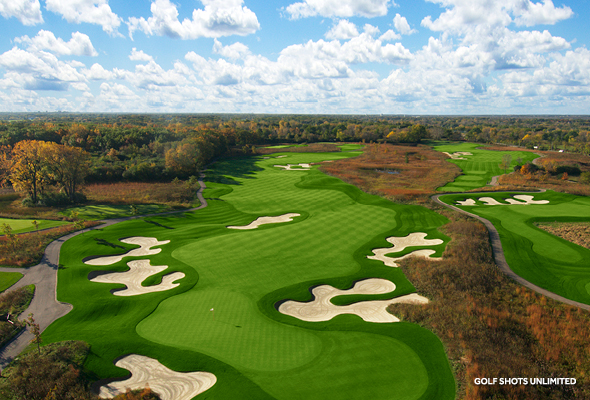 10. ThunderHawk
Beach Park, Ill.
Designed by Chambers Bay architect Robert Trent Jones Jr., this linksy layout located between Chicago and Milwaukee is always in great shape. Locals can walk it for just $52 during the week.
____________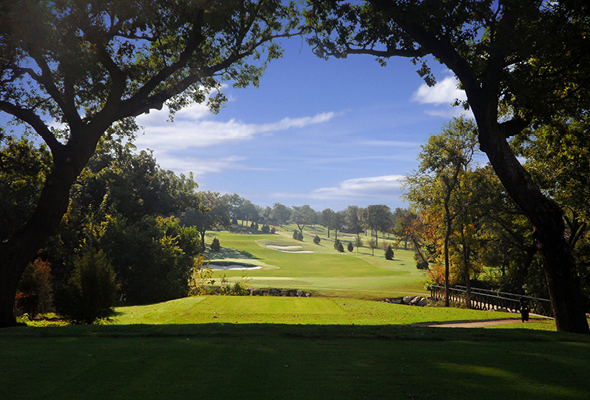 9. Stevens Park
Dallas, Texas
Completely renovated in 2011, this classic design has a creek coming into play on about 12 holes, great views of downtown Dallas, and beautiful gardens behind some of the greens. Anyone can play it for $50 on the weekend, while juniors can tee it up for $12.
____________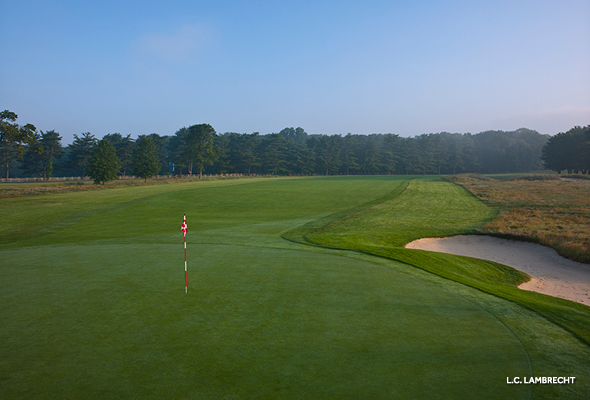 8. Bethpage State Park (Red)
Farmingdale, N.Y.
Sharing the same designer, A.W. Tillinghast, as its more famous sibling Black, this Golden Age design sits on a grand piece of property and features a succession of sturdy, dogleg par fours. It's a real steal, too, for New York State residents who pay just $48 on weekends.
____________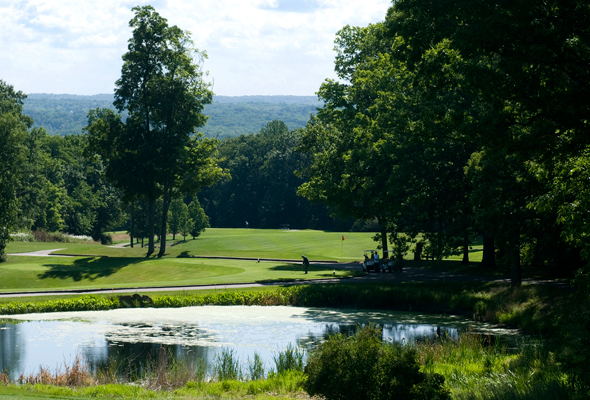 7. Sleepy Hollow
Brecksville, Ohio
Located in the Cleveland area, this classic Stanley Thompson design dates to 1924 and features terrific views of the Cuyahoga River, a deep ravine, and steep, fast greens. Green fees are just $39 on weekends for residents and non-residents alike.
____________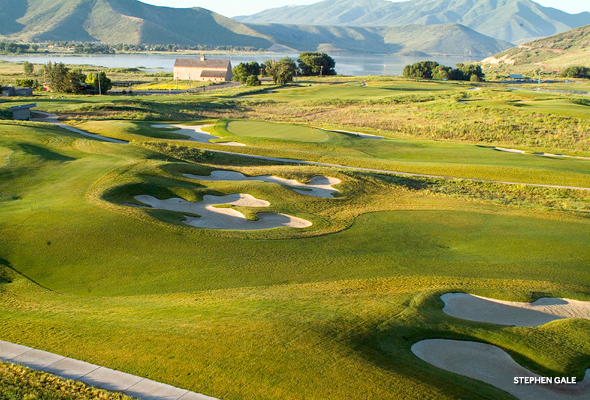 6. Soldier Hollow
Midway, Utah
No relation to Sleepy, this 36-hole complex with an elegant, modern clubhouse sits high on a mountainside above town in the Wasatch Mountain range. Green fees for residents are only $33, while non-residents pay just $5 more.
____________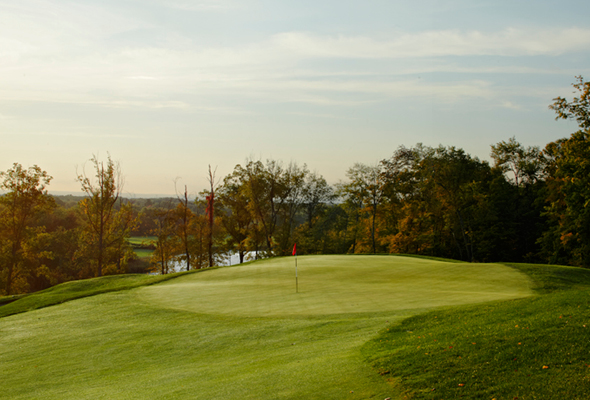 5. Wintonbury Hills
Bloomfield, Conn.
Located just outside Hartford, this manicured layout, which opened in 2005, is Pete Dye's only New England design and features both open, links-style holes mixed with more tree-lined ones. Rates are $55 for residents, $25 for juniors.
____________
4. Gold Mountain (Olympic)
Bremerton, Wash.
John Harbottle III carved the host of the 2015 NCAA Men's Regional Championship out of a thick forest on rolling, sandy terrain and lined the holes with waving fescue. Best part is anyone can walk it for $55 during the week.
____________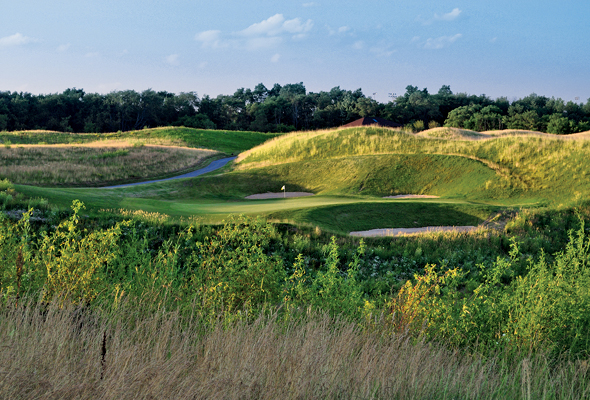 3. The Highlands of Elgin
Elgin, Ill.
With four holes built around an old stone quarry, this linksy design features generous, fescue-flanked fairways and a fair amount of elevation change for the area. Residents can walk it for $42 on weekends, while non-residents pay just $51.
____________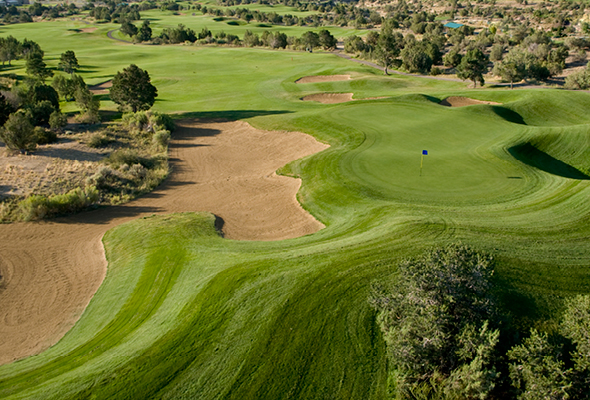 2. Pinon Hills
Farmington, N.M.
Located near the Four Corners where Colorado, Utah, Arizona, and New Mexico meet on a high-desert plateau, this proverbial hidden gem is well worth the trek, with red-rock mesas and sheer sandstone cliffs framing the holes. Green fees are only $36 on weekends for anyone who lives within 100 miles and just $47 for anyone who doesn't.
____________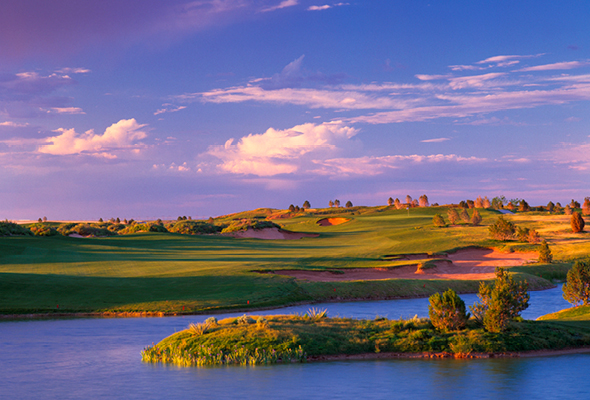 1. Butterfield Trail
El Paso, Texas
With its rugged bunkering, Tom Fazio took more of a minimalist-style approach to our No.1 Real Muni than he has at most of his other designs. With its distant views of the red rock mountains, the layout's wide-open feel really captures the spirit of the Old West. Tri-County Residents can play it for $55 during the week.