From Pebble Beach to Pinehurst, everyone in golf knows the game's top dogs. But what about the underdogs? The resorts with fine hotels and fabulous courses that fly well under the radar? From New Hampshire to New Mexico, here are the most underrated golf resorts in North America.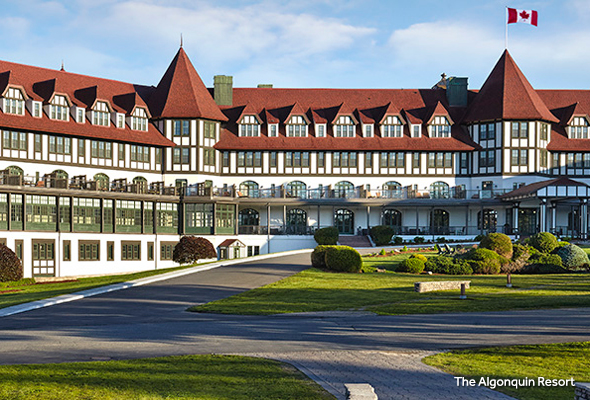 The Algonquin Resort
New Brunswick, Canada
Situated at the tip of a peninsula that juts into the Bay of Fundy 30 minutes from the Maine border, this Down East property, built in 1889, is a classic. The Algonquin's rambling Tudor-style hotel, a white-washed, red-roofed, turreted manor reopened last year after a $30 million renovation, was reputedly the inspiration for Stephen King's The Shining. The resort's 6,908-yard golf course, superimposed by Canadian designer Tom McBroom on an indistinct 1894 layout, plays from a thick forest to the shores of Passamaquoddy Bay and to a sandstone bluff high above the St. Croix River. The golf clubhouse is the oldest in Canada.
____________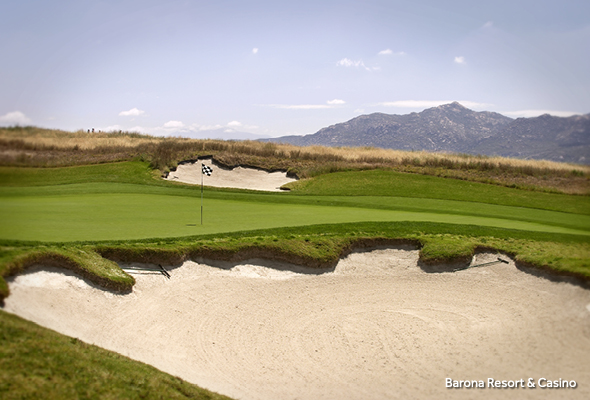 Barona Resort & Casino
Lakeside, Calif.
Situated 30 miles east of San Diego, Barona is a ranch-themed resort and casino conceived by the Barona Band of Mission Indians in 2001. Ringed by sage-covered hills, the resort's AAA Four Diamond, 400-room hotel boasts a deluxe spa, several first-rate restaurants and a bustling casino with 2,000 slots and over 80 gaming tables. For golfers, the best bet is Barona Creek Golf Club, a stellar layout defined by huge native oaks, tawny rock outcrops, over 100 multi-fingered bunkers, and a chain of lakes fed by meandering creeks. This firm, fast track encourages bump-and-run shots, while the greens are super slick.
____________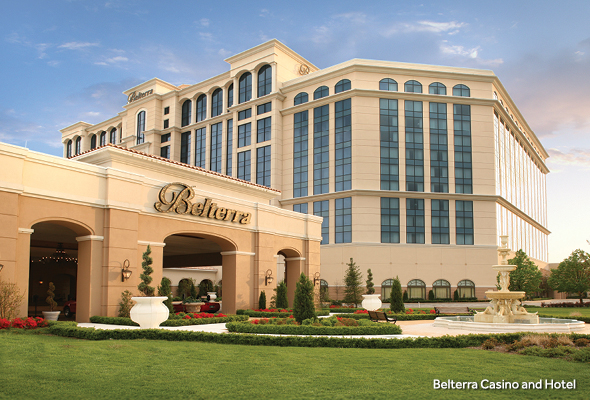 Belterra Casino and Hotel
Florence, Ind.
This $240 million resort development, located in southeast Indiana overlooking the Ohio River, boasts a 15-story hotel as well as Miss Belterra, a 370-foot long riverboat casino patterned after the region's historic paddle-wheelers. Handed a dead-flat cornfield bisected by a two-lane highway, Tom Fazio built a course every bit as diverting as the casino's games of chance. After moving 1.2 million cubic yards of dirt to create 65 feet of elevation change and also mimic a ridge on the Kentucky side of the river, Fazio used man-made berms, dry-laid rock walls, and 2,200 transplanted native trees to frame the holes.
____________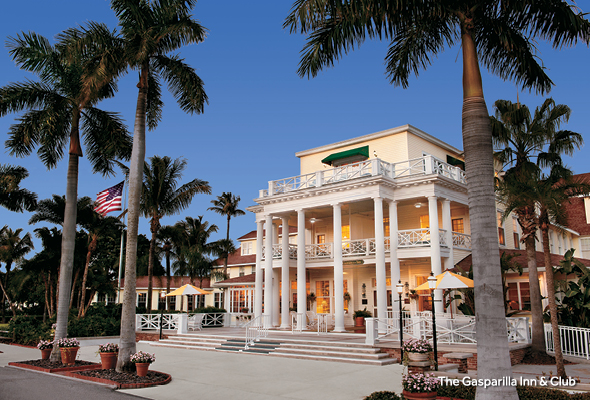 The Gasparilla Inn & Club
Boca Grande, Fla.
As Florida getaways go, this timeless 102-year-old, family-friendly island retreat, located 43 miles south of Sarasota in the Gulf of Mexico, is way under the Sunshine State's radar. So is the club's breezy, scenic Pete Dye-designed golf course, which skirts the edge of Charlotte Harbor. Dye, known for his take-no-prisoners gulags, built a walker-friendly resort layout designed for enjoyment, though onshore breezes and interior lagoons can play havoc with club selection. After the round, relax at the beach club, book an airboat excursion, or angle for tarpon and other plentiful sport fish.
____________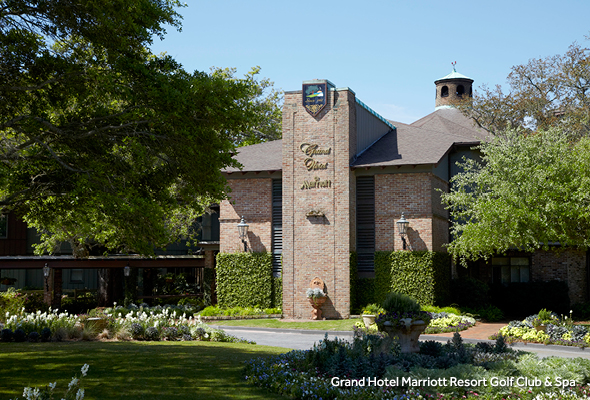 Grand Hotel Marriott Resort Golf Club & Spa
Fairhope, Ala.
This venerable antebellum golf and beach getaway on the shores of Mobile Bay, now affiliated with Alabama's Robert Trent Jones Golf Trail, offers a luxurious spa, Bucky's Birdcage Lounge (stunning sunsets), and Saltwater Grill, acclaimed for its Creole seafood dishes. At the 36-hole Lakewood Golf Club, players can tackle the Dogwood and Azalea courses, each created by Perry Maxwell in 1947 and recently updated. Gently rolling fairways and undulating greens framed by 200-year-old live oaks, spring-fed lakes, and meandering streams characterize these traditional parkland layouts.
____________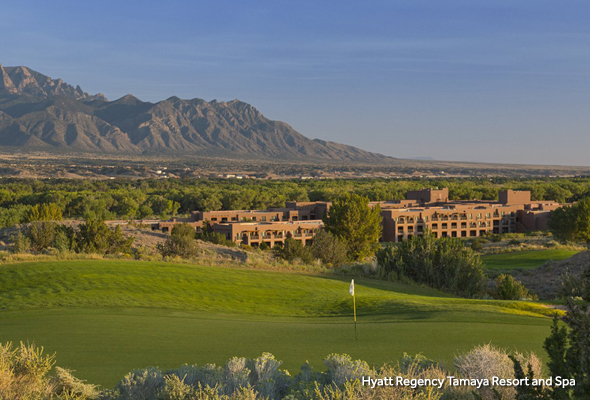 Hyatt Regency Tamaya Resort and Spa
Bernalillo, N.M.
Situated on the sacred lands of the Santa Ana Pueblo, this pristine getaway, fanned out at the base of Sandia Mountain on the outskirts of Albuquerque, offers preferred access to Twin Warriors Golf Club, a stunning high desert course woven through knolls and ridges dotted with fragrant juniper and piñon pines. Holes skirt arroyos, buttes, and 20 ancient cultural sites. Pueblo-style guest rooms showcase traditional Southwest designs, while off-course activities range from hot air ballooning to horseback riding.
____________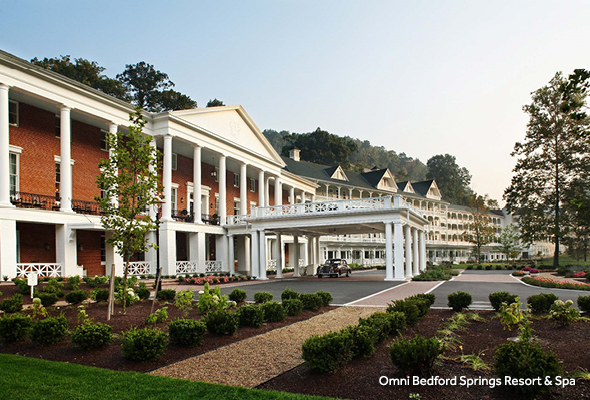 Omni Bedford Springs Resort & Spa
Bedford, Pa.
Tucked away in south Pennsylvania's Allegheny Mountains, this historic retreat's white-columned hotel, patronized by 10 U.S. presidents, was hailed as a "palace in the wilderness" over 150 years ago. Now managed by Omni, the 2,200-acre property, renowned for its healing mineral springs, shines in the wake of a $120 million refurbishment. Etched into a sylvan valley is the Bedford Springs Old Course, which showcases the handiwork of A.W. Tillinghast and Donald Ross. Measuring 6,785 yards, the updated layout is more challenging than quaint. Guests can take a dip in one of the resort's heated spring-fed pools.
____________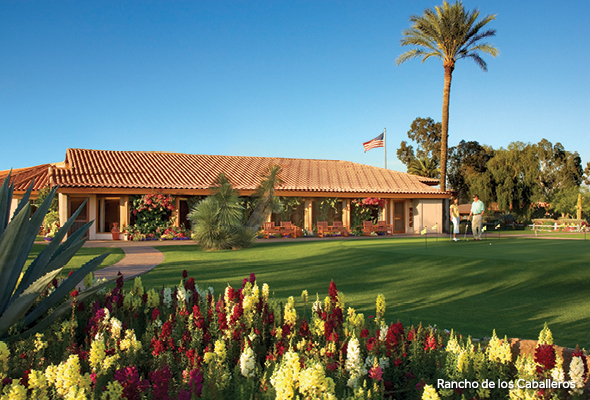 Rancho de los Cabelleros
Wickenburg, Ariz.
Dust off your chaps and head northwest from Phoenix to this laid-back dude ranch set on 20,000 acres in the High Sonoran Desert. Here's a place to experience the Old West on horseback with a seasoned wrangler as your guide. Trail rides are scheduled twice daily. Cowboy cookout rides are also available. You'll likely see more roadrunners than golfers at the underrated Los Caballeros Golf Club, a superb, naturalistic design routed at an elevation of 2,100 feet that follows the contours of the rolling terrain and offers fine views of Vulture Peak. At day's end, guests gather in the resort's saloon, its floor-to-ceiling windows angled to the Bradshaw Mountains.
____________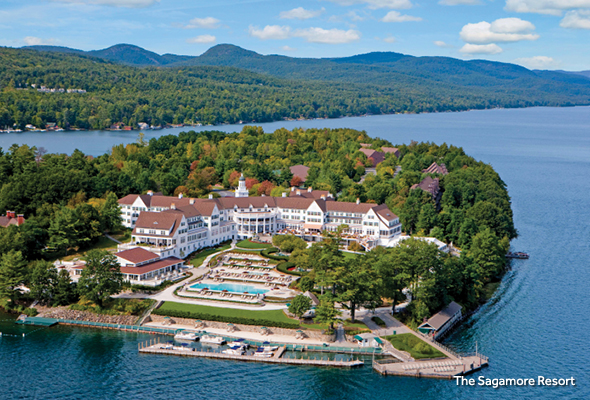 The Sagamore
Bolton Landing, N.Y.
Occupying a private island in Lake George joined to the mainland by a bridge, this vintage resort, listed on the National Register of Historic Places, is an Adirondack jewel in upstate New York. The Sagamore's golf course, laid out by Donald Ross on an upland meadow atop Federal Hill, was acclaimed as one of the best resort layouts in the Northeast when it opened in 1928. Purists will appreciate the slippery hogback greens, ominous cross bunkers, and revived patches of heather originally imported by Ross from Scotland. Lake cruises are available on The Morgon, a 72-foot wooden replica of a 19th-century touring vessel.
____________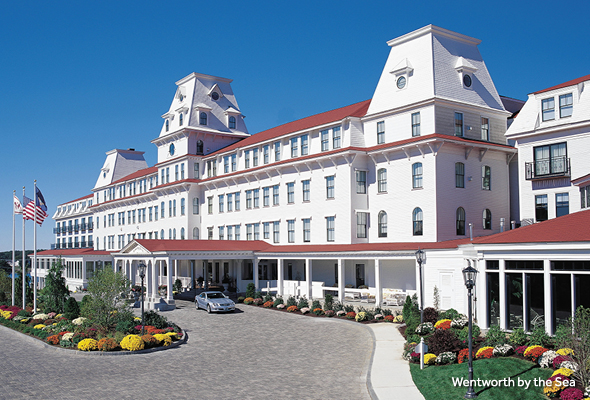 Wentworth by the Sea
New Castle, N.H.
Fully restored in 2003 and once again the Grande Dame of the Granite State's 18-mile seacoast, this wooden-frame, Victorian-era hotel crowns a bluff overlooking a harbor near the New Hampshire–Maine border. Now operated as a Marriott Hotel & Spa, the resort's concierge can make tee times for guests on the otherwise-private Wentworth by the Sea Country Club, a Yankee patchwork quilt of a course circa 1897 that was completely renovated by Brian Silva in the late 1990's. Not long on the card at 6,306 yards (par 70), but when a salty breeze blows, the layout, which circulates players from an evergreen forest to the rocky shore, is formidable.
_________________