Americans may be divided along numerous fault lines, but to many citizens of Golf Nation, stark conflict is more than welcome—it's a key element of the game's fascination. This is especially true among those who seek out the great courses of the world, and likely has been so since the first linksmen shlepped across the firth in search of fresh adventures.
It's hard to believe in hindsight, but when Alister MacKenzie's Cypress Point opened its doors in the summer of 1928, the architect found himself surprised to see the course greeted with glowing reviews. "I had been so accustomed to having our best holes torn to pieces," he wrote in The Spirit of St. Andrews, "that I was actually disturbed at the lack of criticism." The Good Doctor surmised that the overwhelming natural beauty of the site may have helped to place Cypress beyond reach of the rock-throwers, but most courses are not so fortunate.
The truest Polarizers are almost always famous championship courses. Prior exposure sharpens the first-time visitor's anticipation, leading to an experience more likely to be marked by higher highs or lower lows. With this in mind, it's entirely fitting that golf's preeminent Polarizer is none other than the Old Course at St. Andrews itself. From Joshua Crane's "scientific" course ranking of the 1920s—in which the Old Course finished dead last among 14 prominent UK designs—to Sam Snead's famously dismissive remark, "That looks like an abandoned golf course," the links has always provoked plenty of ire:
"It's ugly!"
"It's too easy!"
"It's a shooting gallery!"
"Without the history, it's nothing!"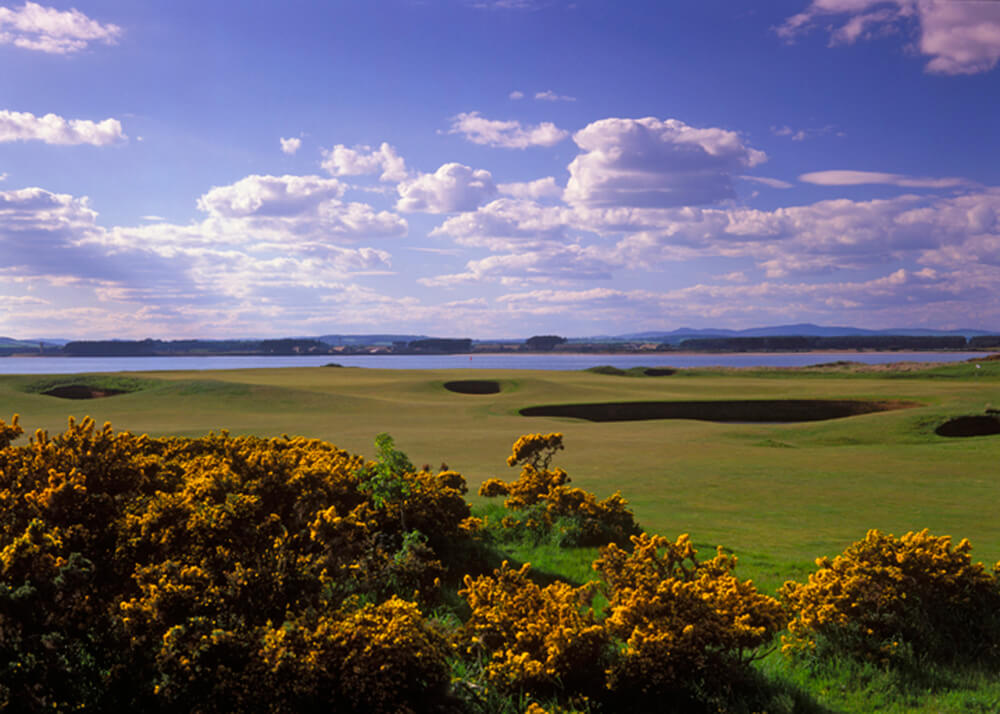 This observer would add that, due to its universally accepted status as a "bucket list" course, if you catch the Old on the wrong day, you can get stuck behind tourists playing at a pace that would turn Ben Crane vigilante. I encountered just such a group earlier this year. Almost five hours later, I came off the course with such a bad taste in my mouth that I resolved to return a couple of days later to try to feel better about the place. It worked. Despite playing through torrential rain, I was inspired by the Old from start to finish.
Afterward, I related the tale to golf architect Brian Silva. "That's a perfect example," he replied, "of how something completely irrelevant to the design of the course can cloud your opinion. But many people could easily have the same experience and never come back."
Given the credit card bills we face upon returning from a big golf trip, it's understandable that second chances aren't always granted. But it's important—if sometimes difficult—to separate a bad experience from that of a golf course one legitimately dislikes. Dr. MacKenzie's prescription: Multiple rounds.
"My experience of really first class holes," he wrote, "is that, like the famous 'Road Hole' at St. Andrews, they at first sight excite the most violent spirit of antagonism. It is only after the holes have been played many times that the feeling of resentment disappears and the former critics become the strongest supporters."
Of course, multiple rounds aren't always an option. After all who, other than the fortunate few, has the wherewithal to play regularly at Cypress or Augusta? Moreover, a handful of highly regarded courses are in remote areas that require a day or more to reach. Consider the cases of Royal Melbourne in Australia, Machrihanish, at the tip of Scotland's Kintyre Peninsula, and Sand Hills, in the middle of Nebraska, courses that have tended to divide their visitors into two groups—those who believe the trip was worth it and those who don't.
Sometimes, though, all the rounds in the world won't change our minds. Muirfield is the Old Course's near-equal as a Polarizer, mostly for an opposite set of reasons, though those who find the Old's natural setting underwhelming will likely be even less impressed by Muirfield's site. No one can accuse the Honourable Company of false advertising: Embedded in the very name of the place, "muir" (moor) and "field," is a pretty literal description of what to expect. The course can feel as clinical as St. Andrews is chaotic, and its hay-flanked fairways will always frustrate those having an off day with the driver.
Still, Muirfield has more than its share of admirers. "There is a simple rightness about it all," wrote James Finegan, one of the many enduring observations in his book Blasted Heaths and Blessed Greens. "Just looking at it, you wouldn't change a thing," says Colin Sheehan, coach of the Yale University men's golf team. "I get that it doesn't have the drama of a Turnberry, and that the views aren't especially good, but the angles are terrific and the routing of the two nines is amazing. And it plays hot and fast."
Sheehan also explains why it scans so differently than most Scottish links: "The club is ancient, but the course itself only dates to the back end of the Golden Age." Indeed, Muirfield bears the fingerprints of H.S. Colt and Tom Simpson much more than it does of Old Tom Morris. It needs to be understood as the product of a different era.
On the U.S. Open rota, the two resort courses, Pebble Beach and Pinehurst No. 2, attract the most crossfire. The former is famously and perpetually dinged for its stiff green fee (currently $495), which one is tempted to file under "irrelevant" or "irrational." But try this as a thought experiment: If Cypress Point or Augusta National suddenly flung the doors open to the public and charged the same rate, would golfers level the same criticism? If the answer is no, it stands to reason that despite the presence of some of the most magical scenery in the world, some find the actual golf course deficient to some degree.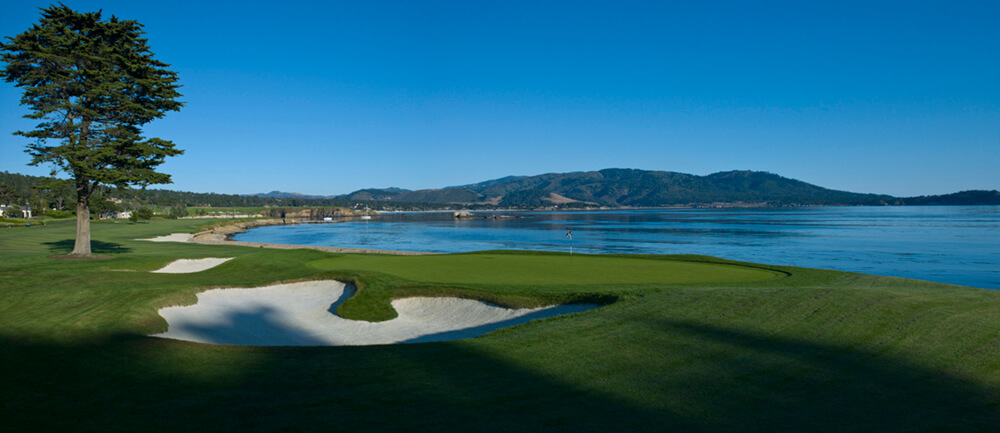 Pinehurst, unlike Pebble, does not have an ocean to sell, a simple fact that makes the No. 2 course more interesting as a Polarizing case. These are heady times for the resort, as it prepares to put its Coore & Crenshaw restoration before an audience of millions: The men's and women's U.S. Opens are teed up for back-to-back weeks in 2014.
In the past, one might have been justified in swinging the Muirfield cudgel—not enough memorable holes—at Donald Ross's canvas. "With some great courses, like Pine Valley," says Ran Morrissett, the founder of GolfClubAtlas.com, "you walk off and remember every hole. I can understand if that doesn't happen for everyone at No. 2." Morrissett goes on to explain that the relative homogeneity of the site makes it easier for the holes to blend together in one's memory, but levels a strong indictment of the course's previous presentation. "If a course has one responsibility," he adds, "it certainly has to reflect its general setting or property. Pinehurst…did not reflect the fact that it was located in the Sand Hills of North Carolina."
By stripping away Bermuda rough in favor of sand and wire grass, however, C&C essentially switched the picture from black-and-white to color. But the architects didn't (read: couldn't) make any alterations to No. 2's primary claim to fame—and most potent polarizing force—the turtleback greens. "The greens are over-the-top for resort play," one LINKS100 panelist snipes. "They make for slow rounds and repetitive shots around the green." Morrissett agrees, to an extent: "I would've liked to see them take down several greens and add to the variety a bit more. But from the resort owner's standpoint, I understand that you could become suicidal if you tampered with those greens to critical disdain."
Florida's Seminole Golf Club is another Donald Ross design that's among the most divisive in golf. Given that it's as exclusive as any club in the country, it's easy to pass through the gates with sky-high expectations, but the course does not feature the kind of visual fireworks that immediately grab the golfer's attention. Rather, it relies on scouring Atlantic winds, firm conditioning, and blazingly fast greens that repel all but the most confident of approaches. All of these things, plus Ross's subtle use of angles, make Seminole an elite championship test, though some insist on seeing it as "just another Florida golf course." Either way, as one LINKS100 panelist puts it, "It does have a fab clubhouse in which to ponder one's immortal soul."
Most of the courses mentioned so far have dated to golf's Golden Age or earlier. But there is one modern architect who builds Polarizers with the very best of 'em: Pete Dye. And the Marquis de Sod has always reveled in this fact. The chapter on TPC Sawgrass in his autobiography, Bury Me in a Pot Bunker, features a hilarious compendium of vitriol from early reviewers like Jack Nicklaus, Tom Watson, Fuzzy Zoeller, and many more, all of whom were initially put off by the Stadium Course's sharp lines, small greens, and brutal sidehill recovery shots from its many spectator mounds. Perhaps the best line came from J.C. Snead: "This course is 90 percent horse manure and 10 percent luck."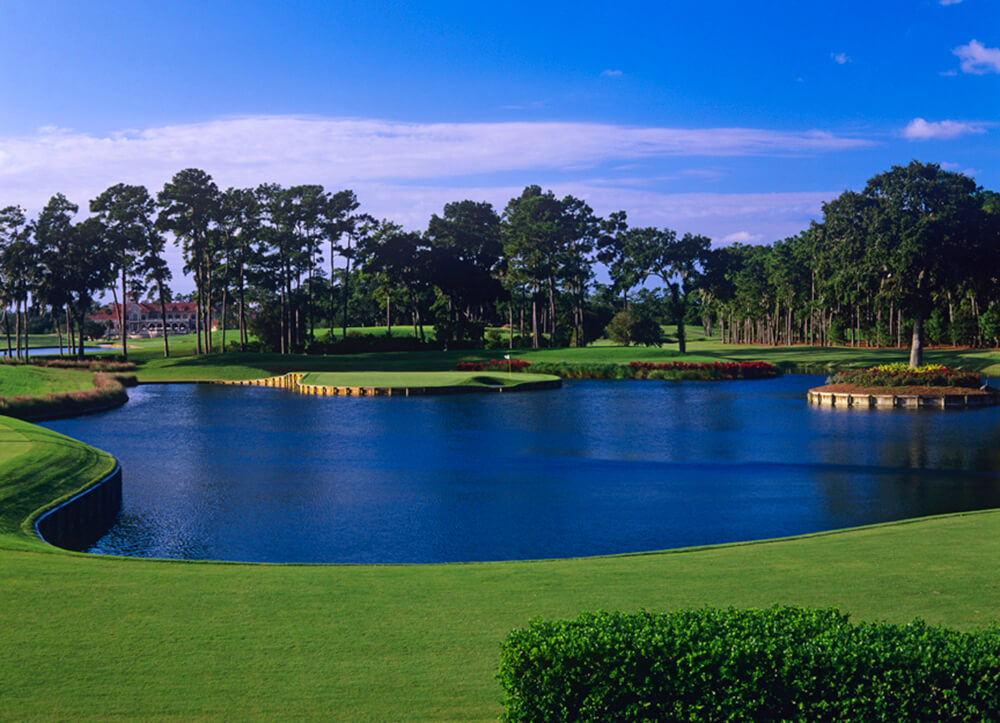 Dye admitted that the "verbal assaults…hit like a stake in my heart," but history has given him full marks for pushing the envelope. And while Sawgrass quickly underwent some softening edits after its 1981 debut, its most controversial hole, the island-green 17th, has become by far the most famous (and most copied) hole of our time. For all the snark that has come along with the Tour's campaign to establish The Players as the "fifth major," there's no doubt that Sawgrass has successfully enabled the event to forge a powerfully distinct identity.
Looking forward, the past couple of decades have seen architects take plenty of risks on projects that are now about to join the ranks of the high-profile event sites. Next year's U.S. Women's Open venue, Sebonack, features greens that reflect typical Jack Nicklaus scale (small) with typical Tom Doak contouring (wild)—a potentially lethal brew at high Stimpmeter speeds. Both of the USGA's new public additions to the men's rota, Chambers Bay and Erin Hills, have embarked upon transformative odysseys to render them compliant with "conventional" definitions of modern championship golf. It's far from clear that this process will also win the hearts of the public at large.
And, of course, we can't forget the latest effort from the Human Polarizer himself. On the Aberdeenshire coast, Trump International Golf Links may finally be the field of dreams to match The Donald's colossal ambitions… if, that is, it's playable in the wind.
So it would seem there'll be no shortage of controversial courses for future generations to debate. And that's a good thing, because the Polarizers matter. If we're paying attention, they're more than just notches on the belt—they're acid tests, examining what really matters to us in a golf course. That doesn't mean we can't love stern Muirfield and quirky North Berwick alike…far from it. It just means one might have to dig a little deeper to find what makes two very different courses appeal to one equally.
For an avid golfer, that's a healthy process. And in the same way that it's always more fun to discuss a book or a movie with a friend who holds an opposing opinion, great 19th-hole debates are one of golf's enduring pleasures. As Brian Silva points out, "No one sits around and argues that the infield at Fenway is better than the in-field at Yankee Stadium. We're lucky to be devoted to a game that engenders such emotional discussion."
In other words, The Polarizers prove that we're talking about a true form of art.