The Greenbrier, which has been welcoming guests sine 1778, sits in a beautiful valley of the Allegheny Mountains of West Virginia. But the serene setting turned deadly in mid-June when a 1,000-year rain caused flooding that killed 23 people, forced thousands to evacuate, and damaged countless homes and businesses. The resort also suffered some damage, but it reopened in just a few weeks after feeding and housing some 700 flood victims; its three resort courses, however, didn't fare as well. Here's an update on each.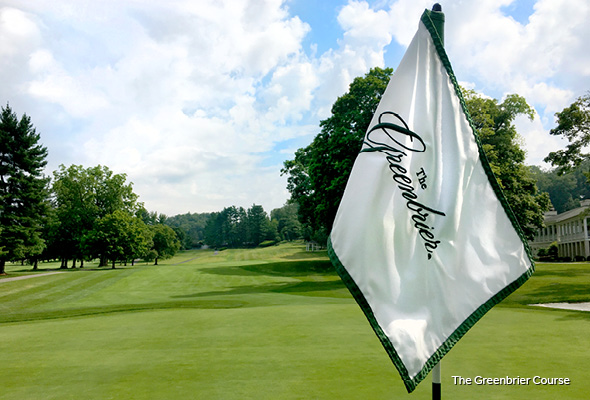 The Old White TPC
When the floods struck just a couple weeks before the start of The Greenbrier Classic, it forced the rare cancellation of a PGA Tour event. It even looked as if the course might not be ready for next year's tournament if the rebuilt greens couldn't be seeded in time. But thanks to a herculean effort from superintendent Kelly Shumate, head pro Burt Baine, architect Keith Foster, and a construction company, the greens are growing in nicely, as are the fairways and roughs, which also had to be stripped and replanted. With the need to rebuild all the bunkers, it was basically a total renovation of the course, which C.B. Macdonald designed in 1914. It should open in plenty of time to host the 2017 Greenbrier Classic, July 3–9.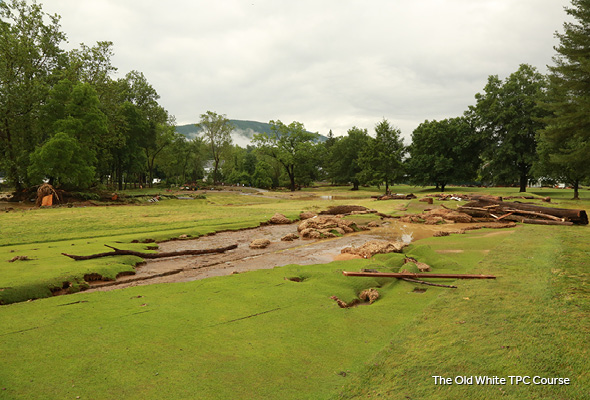 The Greenbrier Course
The venue for the 1979 Ryder Cup and 1994 Solheim Cup suffered damage on only a few holes, but the resort is taking the opportunity to reconfigure the entire layout with the aid of its new Golf Ambassador, Phil Mickelson. Twelve holes are currently open, with the complete redesign scheduled to debut in the spring of 2018.
The Meadows Course
The flood heavily damaged this Dick Wilson/Bob Cupp design, perhaps the most scenic of the three courses with its panoramic mountain views. Shumate and Baine are redoing every green and bunker, while adding some new holes to this layout, which first opened in 1911 as an Alexander Findlay nine-holer before Wilson expanded it to 18 in 1962. The expected opening for the new-look course is June 1, 2017.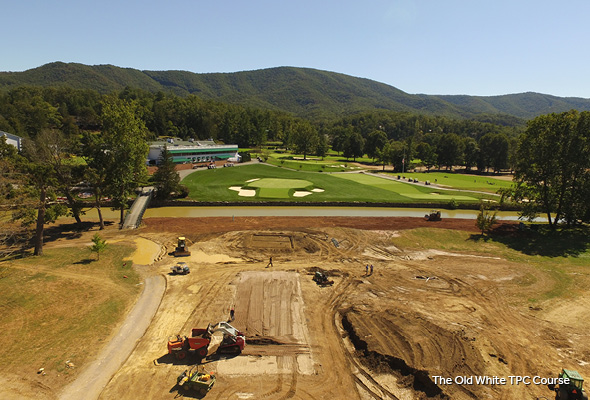 New Mountain Course
Construction on the mountaintop course—designed by Jack Nicklaus, Gary Player, Lee Trevino, and Arnold Palmer and part of the Oakhurst neighborhood at the members-only Greenbrier Sporting Club—is ongoing. The area received only minimal damage from the flood, and the opening date is still to be determined.