By Tom Doak
I know what you're thinking: Isn't this the guy who writes all those scathing reviews of courses? Ever since I printed the first version of The Confidential Guide to Golf Courses for a few friends back in 1988, it's been infamous primarily for its negative reviews because it's rare to find any golf publication willing to take the chance of offending a potential advertiser.
But, in fact, the book was always balanced. Even when I was a young person who didn't expect my words to be taken seriously, the negative reviews were outnumbered by praise for lesser-known places that weren't yet on people's radar—great courses like Crystal Downs and Cruden Bay that didn't host championships or advertise to visitors, and minor gems like Pacific Grove and Elie that are overshadowed by famous neighbors.
I've recently released a new edition of The Confidential Guide, which I'm sure you'll hear is hostile toward a handful of courses I find overrated. Tournament courses such as Wentworth and Torrey Pines that have benefitted from 30 years of free television advertising, Hawaiian resorts with a single oceanfront hole and a lot of "Hamburger Helper," and "signature designs" where the architect spent about as much time on site as President Bush spent assessing the damage from Hurricane Katrina. But I'm pleased that LINKS has given me the chance to shed some light on the many courses you should see.
Ultimately, the point of my books—and the new series will total five volumes, covering different parts of the world—is to steer people to those courses that are worth their time and effort to play, and away from the ones that aren't. I'll start with 10 courses from Volume 1, which reviews 288 courses in Great Britain & Ireland, and finish with a few from the most recent volumes.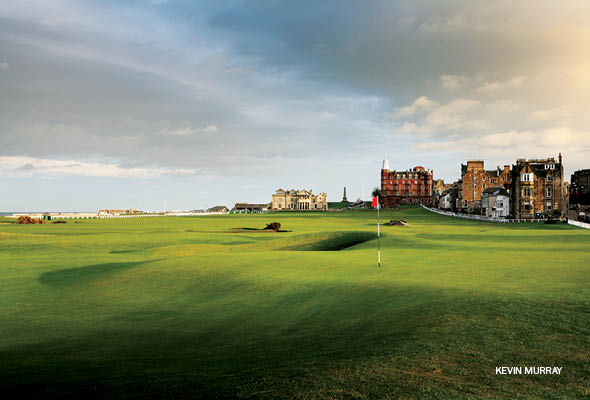 St. Andrews (Old)
Scotland
For some, the Old Course is the most overrated course on the planet. They don't like that the hazards are not easily visible, and they think it gets too much credit for its history. But that's precisely why I list it as the most underrated. Golf has been played here for 500 years and the course is still relevant for the world's best, while allowing anyone who can make contact to steer around it. That's not ancient history: That's a track record of success, and those who argue with it are nuts.
Askernish
Scotland
In telling the story of this course's resurrection—it's an Old Tom Morris layout in the Outer Hebrides that was brought back into play by a small group of local golfers—they've left out the best part. The stretch of holes from the 7th to the 12th is in dramatic dunes as exciting as any course in Scotland. It's a long detour from St. Andrews or Dornoch, but totally worth the effort to get there.


North Berwick
Scotland
Dismissed by many because it's only 6,500 yards, North Berwick is the most beautiful course in Scotland, playing out and back from town right along the shore with views out to Bass Rock. The famous Redan 15th has been copied by architects for 100 years, but features like the stone wall guarding the 13th green and the wild green at the 16th will make a lasting impression on any visitor.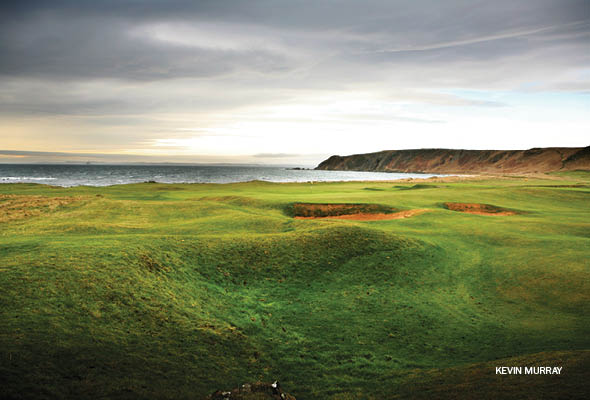 Elie
Scotland
Hometown course of James Braid, who won his first title here when he was eight years old, the Elie links consists of 16 par fours and two short holes. The starter sends you off the first tee after checking through his periscope to make sure the fairway over the ridge is clear, but once you come back up to the ridge at the second green, the rest of the course features glorious views of the town and the Firth of Forth.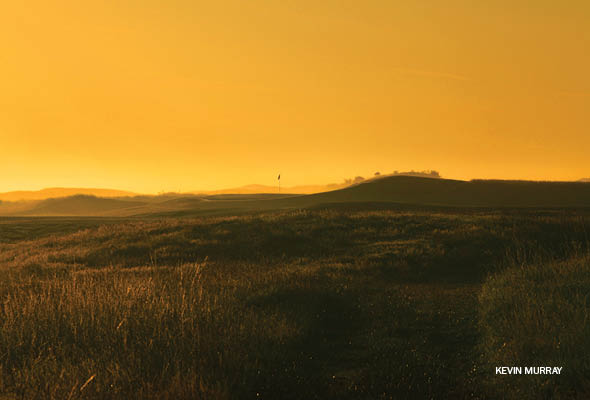 Royal St. George's
England
An exception to the rule about tournament courses being overrated, Sandwich is vilified by many professionals for its lack of visual definition, bad bounces in the fairways, and occasional blind shots. Curtis Strange skipped playing in the Open altogether when it came here in 1985. I'll side with Bernard Darwin, who pronounced it "as nearly my idea of Heaven as is to be found on any earthly links."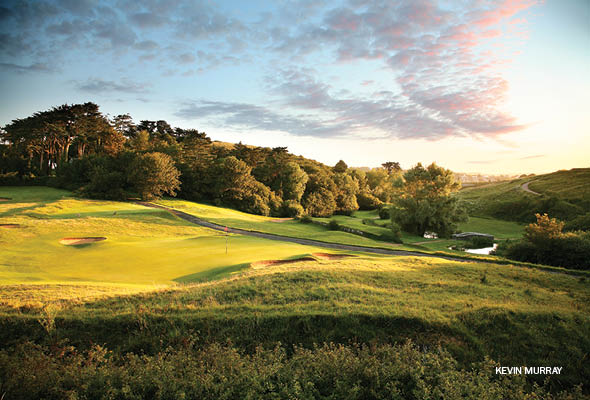 St. Enodoc
England
Way out in Cornwall, in the far southwest of England, the par-69 St. Enodoc is dismissed by many as a "holiday course." But I've seen few courses anywhere with a greater variety of golf holes.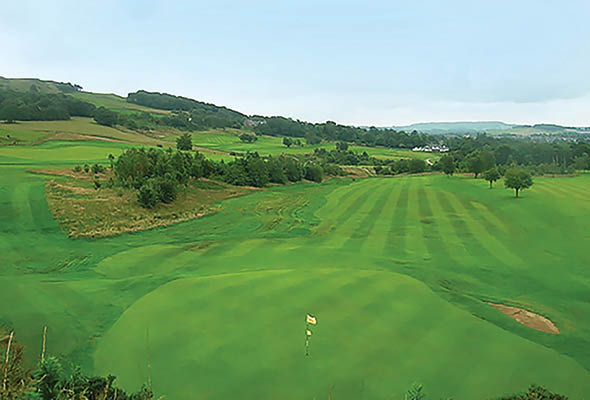 Cavendish
England
Up in the hills southeast of Manchester, Cavendish is the rarest of gems, an untouched Alister MacKenzie design. At 5,700 yards, it has always been too short to be taken seriously (or messed up), but holes like the 440- yard 10th will confound any notion that the course isn't challenging enough.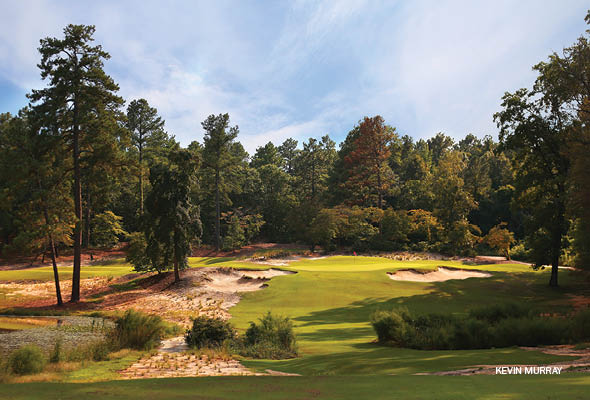 St. George's Hill
England
There are so many terrific heathland courses around London, it's inevitable that some are overlooked. For me, Harry Colt's St. George's Hill is the most egregious omission from top-100 lists. The terrain is reminiscent of Pine Valley, with the course rumbling across hilly, sandy country, and there are a few holes like the 8th (shown here) that would not be out of place on the number-one course in the world. Not many courses can say that with a straight face.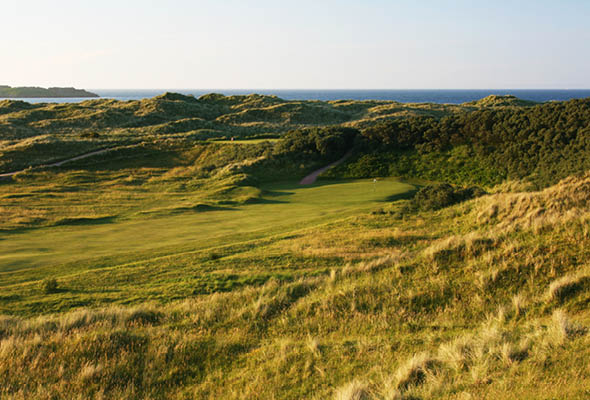 Royal Portrush (Valley)
Northern Ireland
Overshadowed by its big sister, the championship Dunluce course, the Valley course is probably the third-best course in Northern Ireland. There is a wonderful set of par threes, and the rugged terrain outside the fairways minimizes the need for bunkers and other manmade hazards. Now we have to cross our fingers that the powers that be don't ruin the Valley in the process of expanding its big sister to be Open-worthy.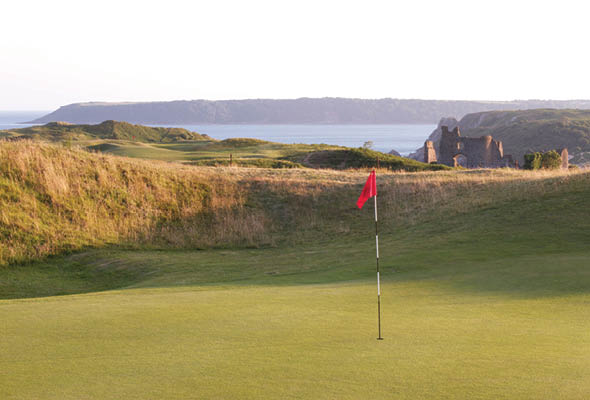 Pennard
Wales
Pretty much every course in Wales is underrated because no one pays them any attention; most Americans don't even know Wales is part of the UK. Pennard, set atop the cliffs on an isolated peninsula west of Swansea, is one of the most rugged and beautiful links I've found. The first time I played here, I had to wait on my second shot to the 17th while a band of wild horses crossed the fairway heading down to the beach. Wild horses couldn't keep me from going back. (Editor's note: For a full profile of Pennard, see page 32.)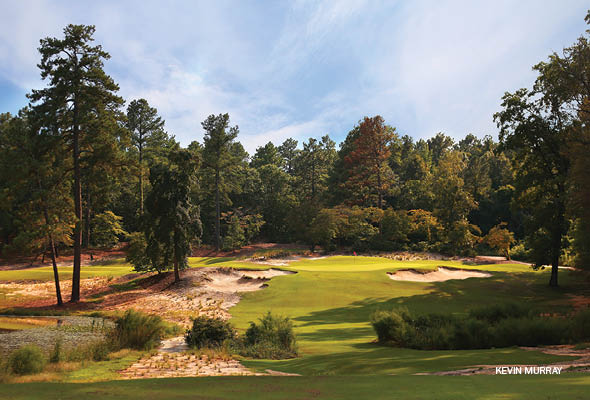 Mid Pines
Southern Pines, N.C.
The rejuvenation of Mid Pines, completed by one of my former interns, Kyle Franz, makes this one of the best courses in Pinehurst. Most people will get a kick out of how he's jazzed up the bunkering, but the key to the work was restoring the short grass around Ross's wonderful greens so that a slightly off-line shot will leave a tricky recovery instead of a simple pitch from the fringe. It makes me wonder how many other courses in the area need just a bit of dusting and polishing.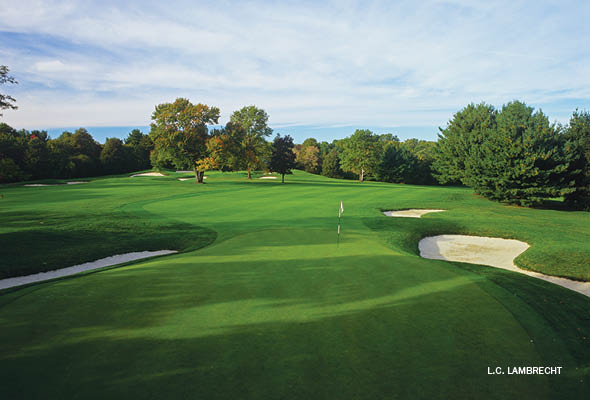 Fenway
Scarsdale, N.Y.
Tokenism requires that no architect can have more than a few spots on the top-100 lists, so the three A.W. Tillinghast courses side by side in Westchester—Quaker Ridge and the two at Winged Foot—make all his other work in the area irrelevant. Fenway, recently restored by Gil Hanse, is just as good an example of Tilly's work. If it were in Cleveland or Seattle, it would probably be a famous U.S. Open venue; but in this neighborhood, it is a modest beauty that doesn't get enough love.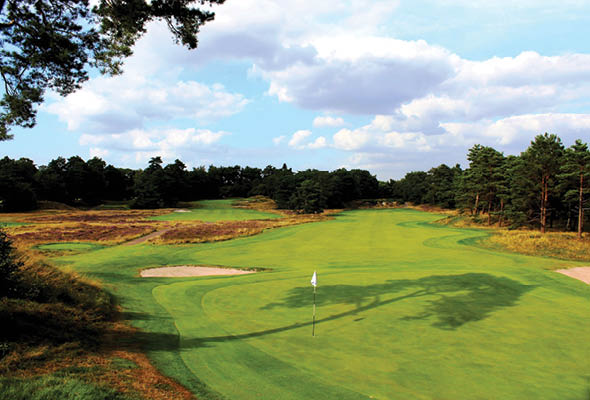 De Pan
The Netherlands
There are not many links courses in continental Europe: The Dutch have a few, but most would be second-tier clubs if transported across the North Sea to Scotland or England. De Pan is a heathland course, and though it's always rated behind the Dutch links, it's the most interesting course in the country.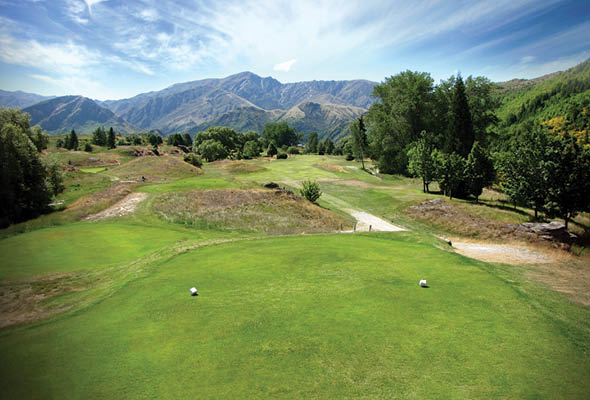 Arrowtown
New Zealand
Golfing visitors to New Zealand have always lamented the lack of great courses in the mountainous South Island, but Arrowtown has been there for 40 years, sheltered in a valley a few miles south of Queenstown. Overlooked because it's short—just under 6,000 yards—it is scaled down to remain testing, with narrow fairways in the valleys between rocky ridges, and tiny, bunkerless greens that make it difficult to judge the length of your pitch.
_______________
Do you agree with Tom Doak's underrated picks? Let us know what you think in the comments below!