Designed by Jack Nicklaus and originally known as the Monarch's Course when it debuted in 1993, the PGA Centenary Course at Gleneagles, host venue of the 40th edition of the Ryder Cup, has been extensively revised in preparation for the biennial matches. Formerly a sculptured, parkland-style course, the 7,296-yard layout now blends better with the rolling landscape and looks more natural, more "Scottish." Here's a quintet of superlative holes that can be expected to turn up the heat on the competition.
No. 4, 239 yards
A demanding uphill par three faced into the prevailing wind where par will often be the winning score. The raised, three-tiered green, well-defended by deep bunkers, is fronted by a bank that shrugs off indifferent tee shots and deposits them back down the fairway, leaving a difficult up and down.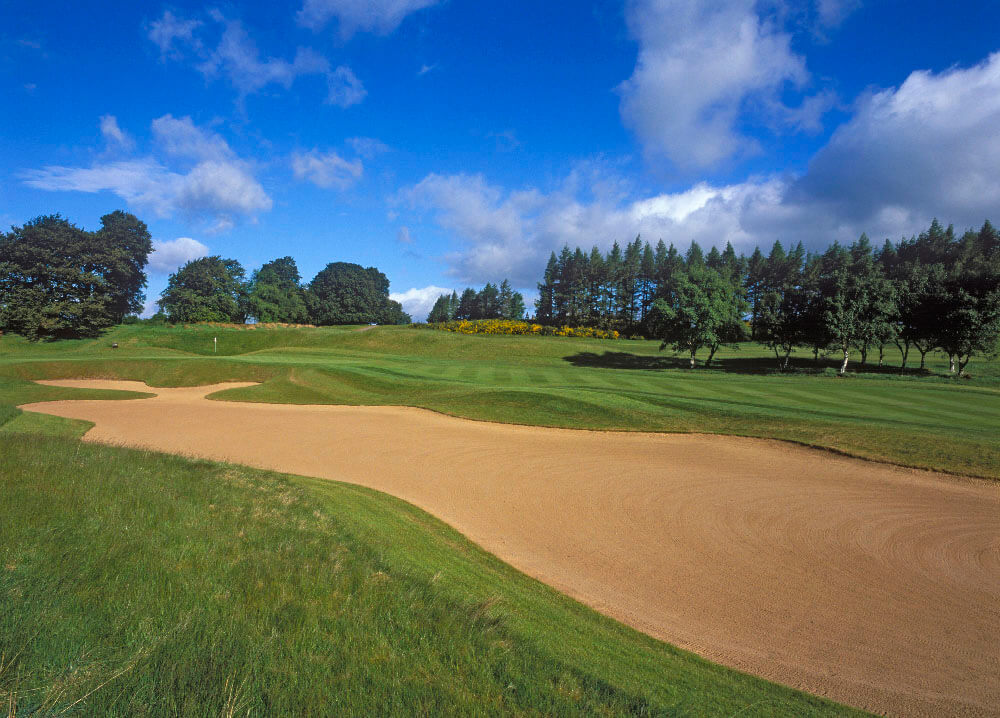 No. 9, 618 yards
One of three par fives on the course that bring water into play, this massive hole plays from an elevated tee to a narrow, twisting fairway defended left and right by trench-like bunkers. The fairway then turns sharply right around a lake to a long slim green skewed to the line of play that drops off to a deep bunker and water on the right. Big hitters will be tempted to go for the green in two, but the penalty for a miscue is severe.
No. 14, 320 yards
A classic "risk-reward" short par four routed on a pointed hillock that will dare players, depending on wind direction and match status, to drive the green. The conservative shot is a lay-up in a narrow neck of fairway bottlenecked by bunkers. The slim green, set on a diagonal, is ringed by four small bunkers.
No. 16, 543 yards
Only the longest and most courageous players will try for the green in two on this exacting, brilliantly strategized par five. The landing area for the drive is adequate, but then players must decide to lay up short of the loch in front of the green, leaving a short third shot; or carry over the water onto a narrow, heavily contoured green.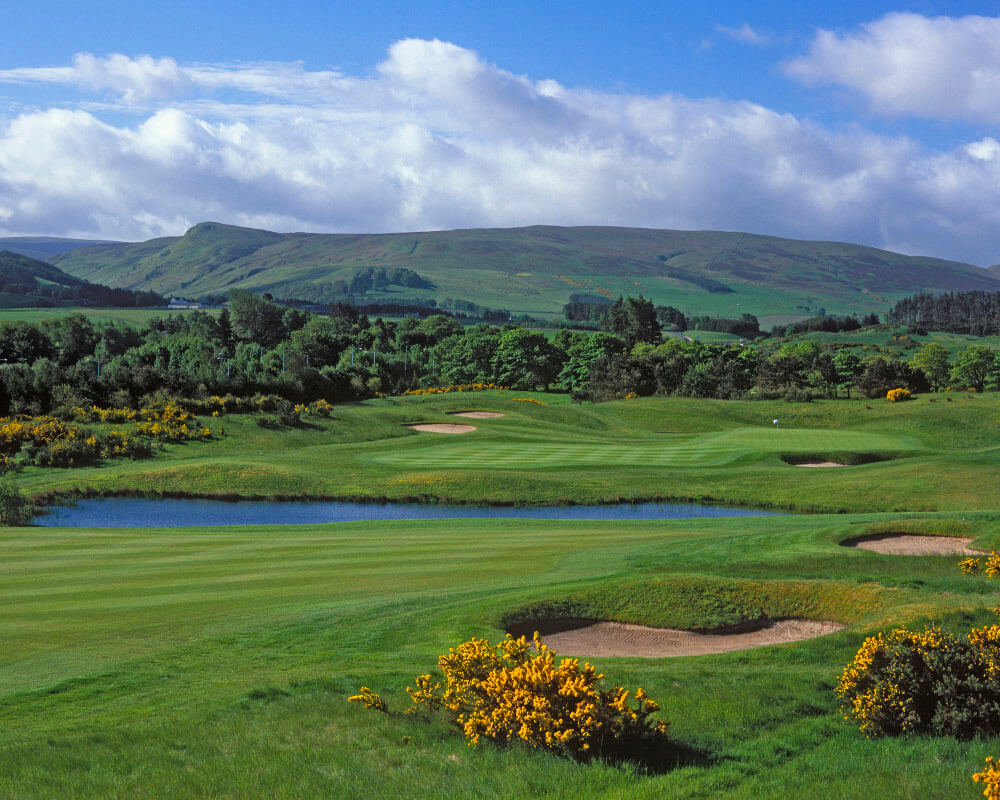 No. 18, 513 yards
Nicklaus spent big to transform what had been a lackluster finishing hole into a memorable par-five closer that will likely decide the outcome of many a match. From a newly raised tee, players must favor the left side of the fairway to avoid a stand of tall Scotch pines on the right. The safe play is a lay-up short of the angled green, but players seeking birdie or eagle must hit an accurate shot to a very undulating green amply defended by oblong bunkers and a deep hollow on the left.