We asked a panel of players, architects, officials, and media to look at the USGA's five favorite Open venues and rank them, hole by hole. Here are the results.
Not long ago, the USGA expressed publicly its devotion to an elite quartet of U.S. Open venues—Oakmont, Pebble Beach, Pinehurst No. 2, and Shinnecock Hills—with the hint that Winged Foot could make that a fivesome if all goes well this September. That means in the near future we can expect our national championship to return regularly to these five courses. Pinehurst will play host in 2024 followed by Oakmont ('25), Shinnecock ('26), and Pebble ('27). Other sites can be expected to be dotted in, but this four or five will be the core lineup. So, a question arises: If the USGA can pick its five most favored courses, can it pick a single favorite? Is there an ideal U.S. Open site? The realistic answer to that is obviously no, if for no other reason than the USGA's ethos has always been to spread out the wealth by moving its crown jewel around the country.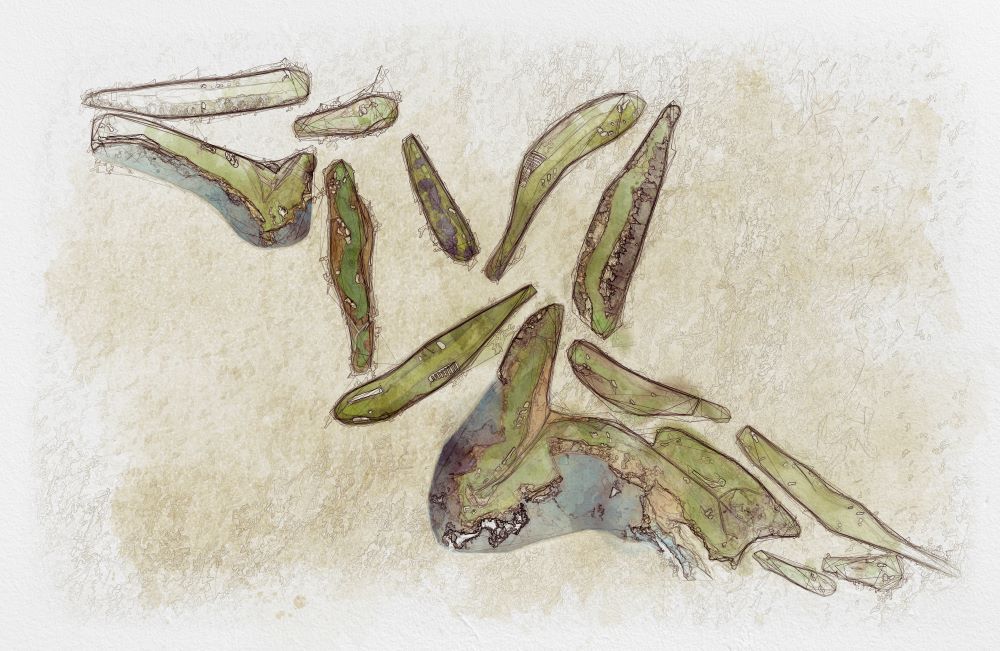 But that doesn't mean the rest of us can't have some fun, can't speculate on what the ultimate—even the mythical ultimate—U.S. Open course might look like. And so LINKS Magazine enlisted the aid of two dozen golf authorities—players, officials, architects, media—and gave them a challenge: Compare the five anointed sites on a hole-by-hole basis, and rank them from one to five. In other words, look at the opening holes of Oakmont, Pebble, Pinehurst, Shinnecock, and Winged Foot and tell us which one you think is best, second best, etc. Award 1 point to the best first hole, 5 points to the worst. Then do the same for each of the other 17 (or 85) holes.
Because of the sensitivities involved in the assignment, and the positions held by some of the panelists, we guaranteed everyone anonymity. We imposed no hard and fast criteria, just the suggestion that prime consideration be given to the USGA's mantra: tough but fair.
The result presented here is a 7,566-yard course with a par of 72 and a remarkable symmetry—six holes of each par—with three 3s, three 4s, and three 5s on each nine. The longest of the 90 candidate holes made the cut, but so did the shortest.
The single most highly regarded hole came from Pebble Beach, with an average rating from the panelists of 1.31 (remember, 1 is best, 5 is worst), but so did the least esteemed hole. Indeed, Pebble emerged as a curious paragon of bipolarity, producing more "best" holes than any of the other four courses (7) but also more last-place finishers (8). We should keep in mind, of course, that finishing last in a group as exalted as this is hardly a disgrace.
None of the other courses yielded more than four holes on our 18, with Shinnecock and Oakmont each responsible for four, Winged Foot two, and Pinehurst just one. The venue that earned the most consistently high marks was Shinnecock with nine holes finishing either first or second in the voting and only one coming in last, while Oakmont was close behind with eight first or seconds and one fifth.
Here for your consideration are the hole-by-hole results—part dream, part nightmare—the quintessential U.S. Open course.
1: Oakmont – Par 4, 482 Yards
In the only one of the 18 face-offs where all five holes had the same par, Oakmont's fearsome 482-yard opener was the clear winner while Pebble's cramped dogleg with OB on both sides was an even clearer loser, its average rating of 4.94 (out of 5) making it the single least revered of all the 90 holes.
2: Shinnecock Hills – Par 3, 252 Yards
This brawny par 3 edged out an equally brawny par 4 at Pinehurst, but there was no strong sentiment for any of the five contenders as the winner drew an average score of only 2.44, highest of any of the 18 holes.
3: Winged Foot – Par 3, 216 Yards
This was another close race, with Oakmont's Church Pew par 4 edged out by this sliver-green par 3 where Billy Casper famously laid up four days in a row en route to victory in the 1959 U.S. Open.
4: Oakmont – Par 5, 609 Yards
The Church Pew bunkers get their due here in a brute of a hole where the total bunker count is 17. For the fourth hole in a row, the Pebble Beach entry finished last, prompting the question, might vaunted Pebble actually have the weakest start in major championship golf?
5: Pinehurst No. 2 – Par 5, 576 Yards
Pinehurst's sole winner spent much of its life as a par four before Coore & Crenshaw returned it to its original par-five status for the 2014 U.S. Open. The success of that restoration is reflected in the fact that this was the second most highly rated of all 90 holes, with an average score of 1.34. Winged Foot's entry finished in last place, but that was as a par 5—this year it will be a very stern 4.
6: Pebble Beach – Par 5, 523 Yards
Our third par 5 in succession, Pebble's cliffside stunner edged out Shinnecock's famed twisting par 4 by just three-hundredths of a point. This begins a four-hole stretch that is all Pebble and where distance takes a temporary backseat, this being the shortest par 5 on the course with the next two holes, respectively, the shortest 3 and shortest 4.
7: Pebble beach – Par 3, 109 Yards
This came down to a battle of the par 3s, with Shinnecock's entry finishing second, perhaps in part because of memories of the controversial 2004 U.S. Open when that ultra-fast, sloping green got out of control.
8: Pebble Beach – Par 4, 428 Yards
No single hole drew higher marks from the panelists than this chasm-crossing classic, its approach deemed by Jack Nicklaus the greatest second shot in golf. With an average score of 1.31, it left its four rivals in the dust, with Shinnecock suffering its only fifth-place finish.
9: Pebble beach – Par 4, 526 Yards
Pebble completes its seaside run with a beautiful beast. The longest par four on our course, it also outpaced all its competitors with Shinnecock's steep-climb par 4 a distant second.

10: Winged Foot – Par 3, 188 Yards
The second of Winged Foot's two holes on our course, both of them formidable par 3s. This one, distinguished by its narrow, raised, sloping, and fiercely bunkered green, was described by Ben Hogan as "a 3-iron into some guy's bedroom."
11: Shinnecock Hills – Par 3, 159 Yards
A second straight one-shotter to kick off the inward nine, it plays straight uphill, usually into a breeze, to a green that is about as welcoming as a Parisian waiter.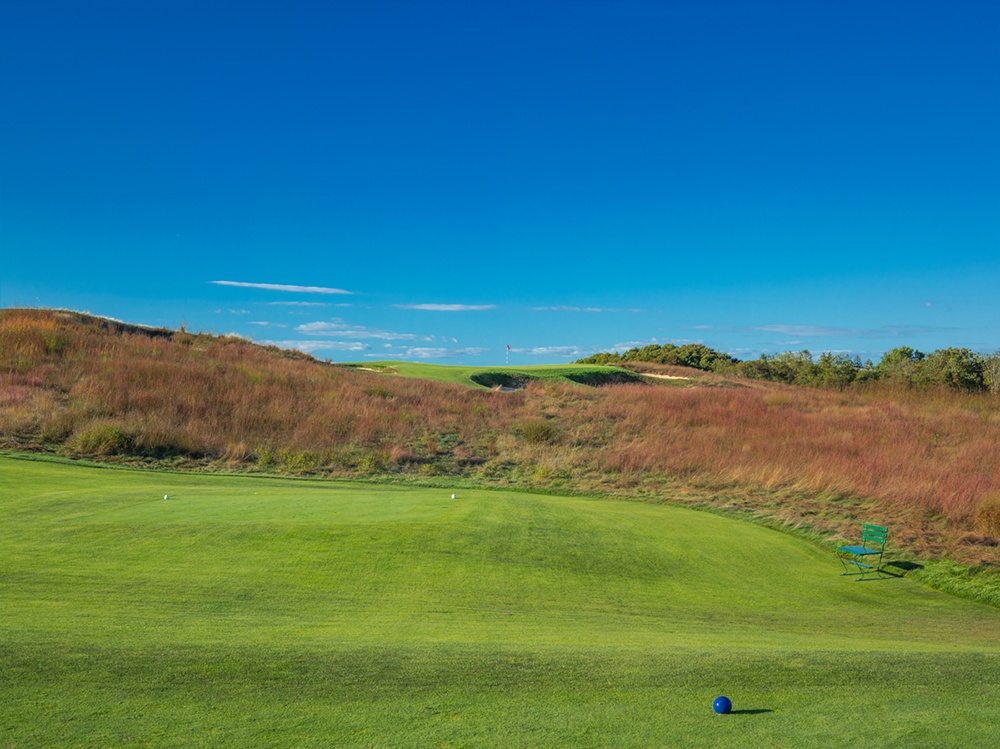 12: Oakmont – Par 5, 684 Yards
This is the longest hole in U.S. Open history, but length is just part of the challenge as several ditches and nearly 20 bunkers menace the path from tee to slippery green.
13: Pebble beach – Par 4, 445 Yards
This was perhaps the biggest surprise winner, but then, there was no clear star among this quintet of holes. (Maybe all the original architects had triskaidekaphobia and didn't want to spend too much time or effort on number 13.)
14: Shinnecock Hills – Par 4, 519 Yards
Strong support came for the dogleg named Thom's Elbow for the club's longtime pro who lived in a cottage beside the tee. Pebble's recently revamped par 5 took second as Oakmont's only fifth-place finish came here.
15: Oakmont – Par 4, 500 Yards
The start of a formidable finishing stretch at Oakmont, it features a second set of Church Pews along with an 80-yard-long greenside bunker. Pebble's last-place entry was notably weak, its 4.75 score the second highest overall.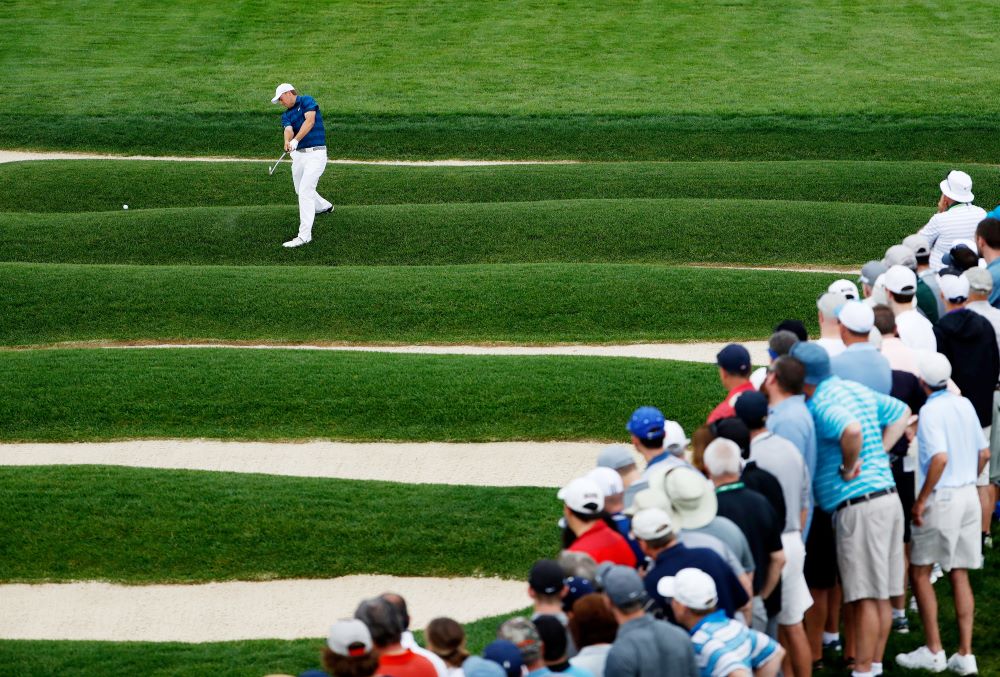 16: Shinnecock Hills – Par 5, 616 Yards
Shinnecock's signature hole, rambling straight at its iconic hilltop clubhouse, was hard to beat as Winged Foot's entry, a members' 5 converted to a 4 for the Open, took second.
17: Pebble Beach – Par 3, 208 Yards
Oakmont and Pebble battled it out on the last two holes, and Pebble narrowly won both. The deciding factor here may have been the recently renovated green complex. Oakmont's short, teasing par 4 was not far behind.
18: Pebble Beach – Par 5, 543 Yards
Beauty prevailed over brawn as this par 5, just 49 yards longer than Oakmont's finishing 4, won the hearts of the panelists. On the flip side, Pinehurst finished weakly with each of its final two holes taking last place.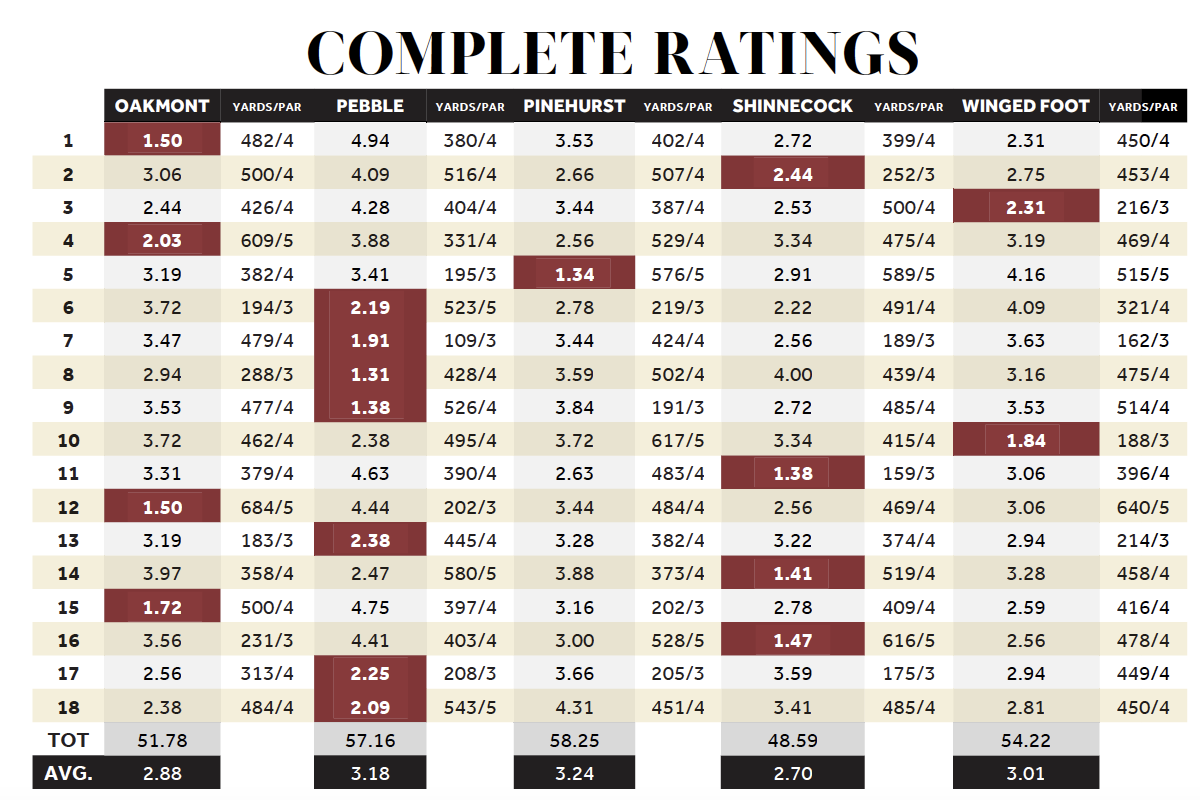 What are your favorite U.S. Open holes? Which course should be a part of this list? Let us know in the comment section.