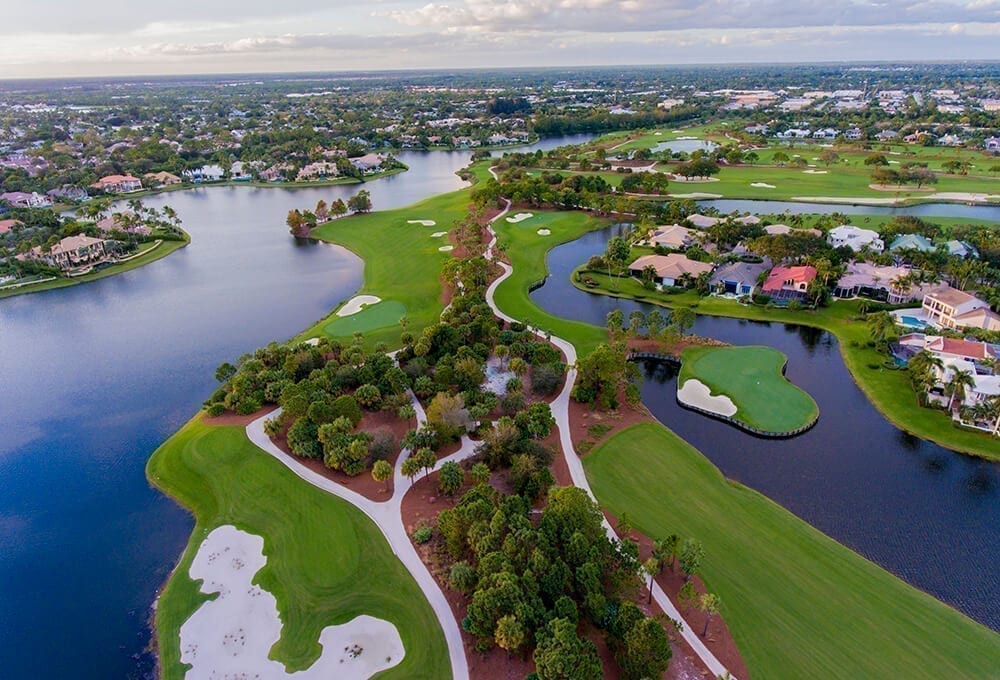 When Jack Nicklaus speaks, it pays to listen. In 1980, real estate developer Gordon Gray was enjoying a round of golf with the legendary champion in Naples, Fla., when Nicklaus mentioned he would like to build a championship course near his home in Palm Beach County. Gray ran with the idea and the course that would anchor the Loxahatchee Club—and be Nicklaus's club before he opened The Bear's Club—came to fruition in 1985.
Created from a love of golf, and following in the tradition of the finest clubs in North America, Loxahatchee's Signature Jack Nicklaus golf course was selected as the best new course by Golf Digest and continues to rate as one of the best in North America. Nicklaus designed the course as a "members' course," with flavorings of the olde Scottish game mingled with the finest characteristics of modern American golf. 
"It's one of my most imaginative courses and certainly one of the best I have ever done," says Nicklaus, who completed an extensive tee-to-green renovation of the course in 2016. PGA and LPGA pros agreed. Over the years, Greg Norman, Beth Daniel, Dottie Pepper, Charlie Mecham, Gardner Dickinson, Jack Grout, and Toney Penna have called the club home. Dottie Pepper and Mark Calcavecchia are currently members.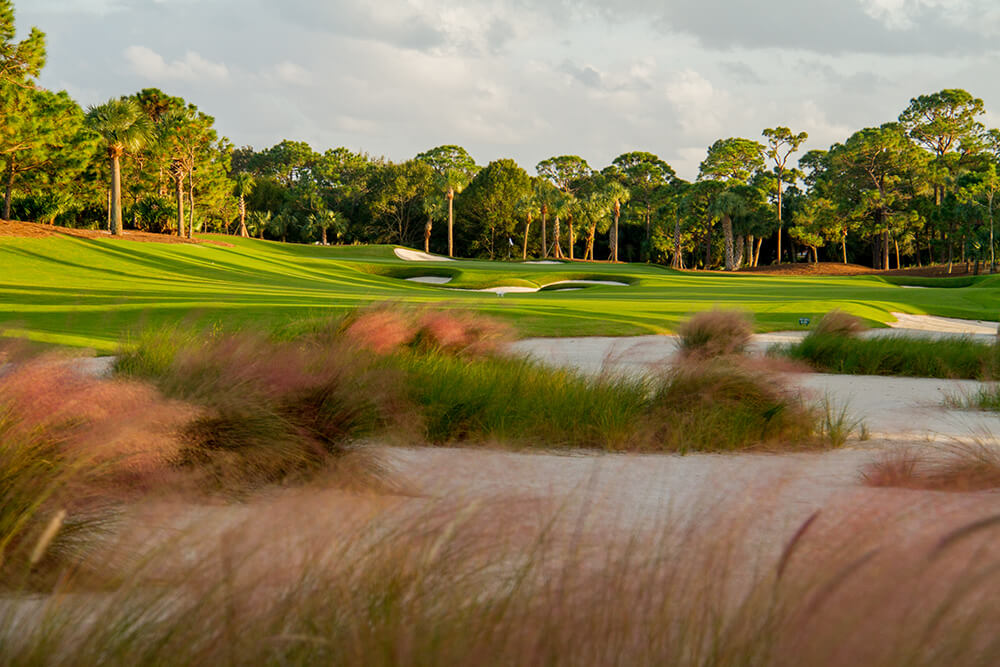 While some private communities are placing less emphasis on golf these days, at Loxahatchee golf is the primary passion, the heart and soul of this small-by-design club. The history and traditions of the game remain a stronghold here. Caddies are an integral part of that experience. Nicklaus designed the course with the walking golfer in mind, and the strong caddie program has thrived since the course's opening. During peak playing season, professional caddies from the country's finest courses fill the ranks to be of service to members. The majority choose to walk with a caddie and enjoy a traditional approach to the game. The routing of the course, with short distances from green to tee, lends itself well to walking.
Loxahatchee prides itself on the superior conditioning of the course that has hosted notable tournaments, including numerous Florida State Amateur Championships and the USGA's 1992 U.S. Senior Amateur Championship. Not surprising at a club where golf reigns, Loxahatchee was ahead of the curve with a state-of-the-art, temperature-controlled learning center. There, a dedicated team of PGA Golf Professionals coach players of all skill levels. The practice facilities are expansive and all-encompassing, too.
Although homes surround the golf course, comprised of two nine-hole loops, they do not line the fairways and aren't intrusive. There are just 285 homes set on 340 acres (including more than 71 acres of fresh-water lakes and 40 acres of greenbelt), creating an intimate environment of casual elegance, uncompromising quality, and unparalleled personal service. The membership has always been steadfast about staying small and intimate, with a focus on creating a community. Finding a golf game at Loxahatchee, even as a single, is effortless and enjoyable.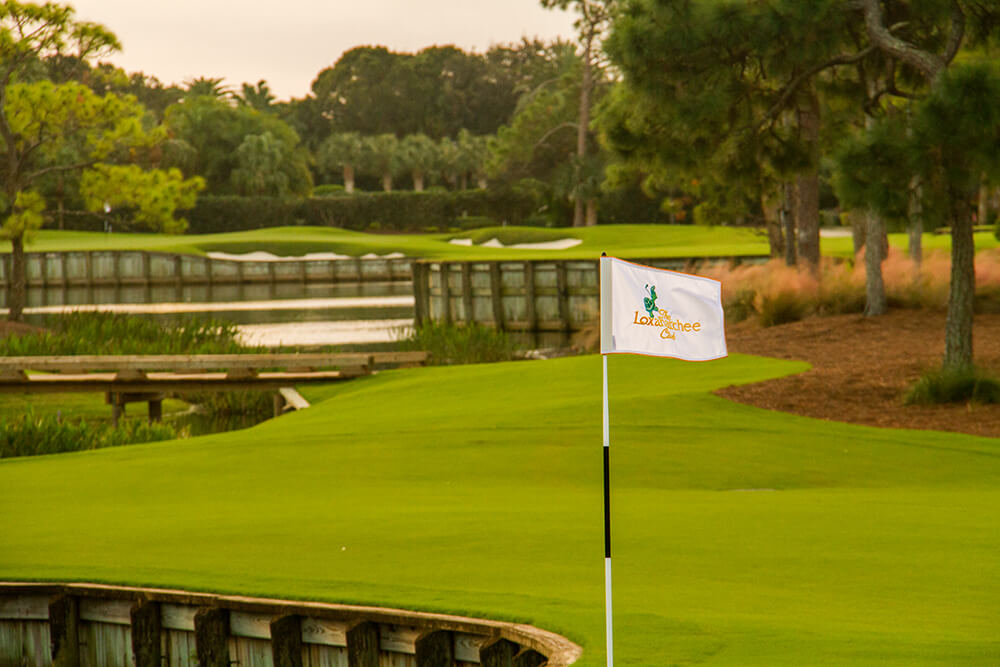 An upcoming $15 million renovation, being done without an assessment, will help align the club with the wants and needs of its members. New men's and women's locker rooms will be spa-like, well lit, and well appointed. A new outdoor lounge/bar will overlook the 18th green and 10th fairway and a new firepit area with elevated views will help members enjoy perfect Florida winter nights. More inviting casual and social opportunities are being created throughout the clubhouse, taking advantage of the incredible panoramic golf views. Wine dinners, private parties, coastal dinners, and other popular social activities will be served well by the new renovations.
While the community is almost built-out, resales are available, ranging from $500,000 to more than $3 million. Membership is required for homeowners, but there are limited non-resident options. Loxahatchee's National Membership is an appealing option for getting to know the club's charms.
Great restaurants, easy access to the Atlantic Ocean, and New York City-style entertainment options in Jupiter mean not having to give up any of your back-home comforts. Getting here is easy, too. Palm Beach International Airport is just 25 minutes away; I-95 and Florida's Turnpike a mere 1½ miles.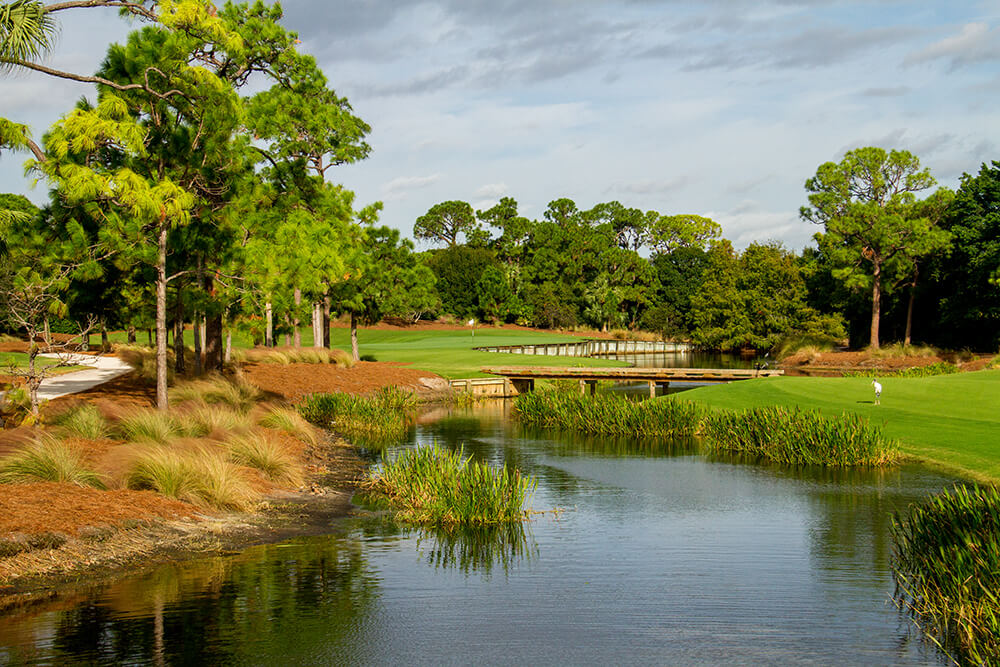 Whether you come for the golf, the weather, or the gracious living, The Loxahatchee Club promises to deliver the very best of them all on an intimate scale.