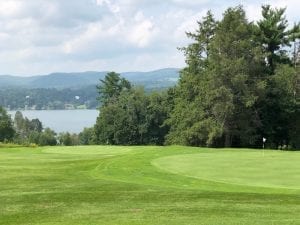 Golf architecture geeks surely know the name Seth Raynor. A local surveyor (and non-golfer) plucked out of obscurity by Charles Blair Macdonald to help him build the National Golf Links on Long Island, Raynor became Macdonald's partner, the yin to his yang, and following his boss's "template hole" formula designed a number of notable courses on his own in the 1920s—including Camargo, Fishers Island, Mountain Lake, and Yeamans Hall—before dying unexpectedly at age 51.
Two other facts about Raynor. First, nearly all of the courses he did on his own are private. But his hand and influences are evident in layouts he did with Macdonald that are open to the public, including Mid-Ocean on Bermuda, Old White at The Greenbrier Resort, and, if you know an alum who plays there, the Course at Yale University.
Second, much as Macdonald discovered Raynor, Raynor discovered Charles Banks, who worked with his two mentors at Yale and Mid-Ocean, among others, and designed a number of memorable courses on his own, largely in the Northeast.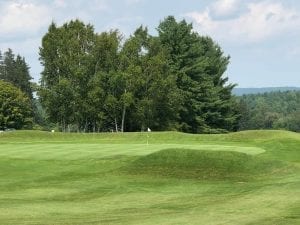 The link tying together these three architectural heavyweights is a course that is open to all: The Hotchkiss School Golf Course, on the campus of the elite prep school of the same name in the northwest corner of Connecticut, is well worth your time and (very little) money.
The course is charming. The nine holes, each with two tees, winds through the leafy campus and features considerable elevation change. It's no executive course, with two par 5s of 500 yards or more, two par 4s over 400, and three really good par 3s. Mix in the severe ups and downs plus angled fairways and it's all you want. It's also a course that—befitting its location—requires deep thought, yielding good scores (and full enjoyment of its nuances) to smart, strategic play rather than brute strength.
Along the way golfers will encounter variations on a number of famed template holes including a Leven (number 2), Alps (3), Short (5), Long (7), and Eden (8), plus elements of the St. Andrews Road Hole at both 6 and 9. There are some wonderful greens with subtle and not-so-subtle movement, and a hidden semi-circular bunker just beyond the "Alps" on 3 that will make you grin the first time you see it even if you're in it. And it all begins with a really tough opening hole (particularly since there's nowhere to warm-up), a little over 400 yards, uphill all the way, few flat lies in the fairway, and a green that's almost entirely circled by trouble and tough to putt when you finally find it.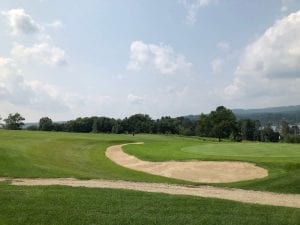 There are also thick stands of tall trees (spectacular in the fall), quintessential prep-school buildings (some in play), and beautiful views over Lake Wononskopomuc, the deepest natural lake in Connecticut.
Even if you're not into golf history, you'll enjoy the course and be challenged. And here's the kicker: Playing the nine holes will set you back $15 during the week, $17 on weekends and holidays; going around twice costs $17 and $27. That's walking; carts are another $9. (Weekday play during spring is often limited due to team practice and matches.)
If you are into golf history, here's a little more. There was a rudimentary six-hole course on campus as early as 1897 that was expanded in 1911. An alum of the Class of '11 came back in 1923 and, thinking the boys (it was an all-boys school until 1974) needed a better test, brought Raynor—who was working 60 miles to the south on Yale—up to do the work. (Not coincidentally, Hotchkiss has long been considered a "feeder" school to Yale.) As for Banks, he was teaching English at the school, got on the course building committee, and became so interested in what was happening that he left Hotchkiss to work with Raynor, starting at Yale.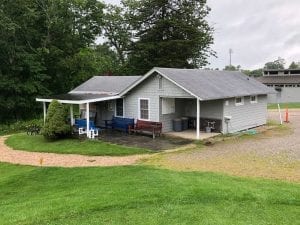 The course has gone through numerous changes since Raynor's design opened in 1925. Play originally started on what is now the 8th hole, but changes had to be made in 1931 when a state highway went in. Today, holes 1, 8, and 9, as well as the tiny clubhouse, are on one side of the highway, the rest of the course and most of the school on the other. After the highway was finished, Banks came back to create what is now the first hole and make other changes, including on the long, downhill-then-uphill 9th hole, which has a big pond to the left of the narrow landing area: Banks redid the green, patterning it loosely after the Road Hole with a grass bunker short left.
With their shared histories, the Hotchkiss Course is often called a "mini-Yale." More accurate is a description I heard from a regular: "Hotchkiss is algebra; Yale is calculus." Both are an education—and playing Hotchkiss won't require taking out any student loans.
______________________
What's the Seth Raynor course you want to play most? Let us know in the comments below!