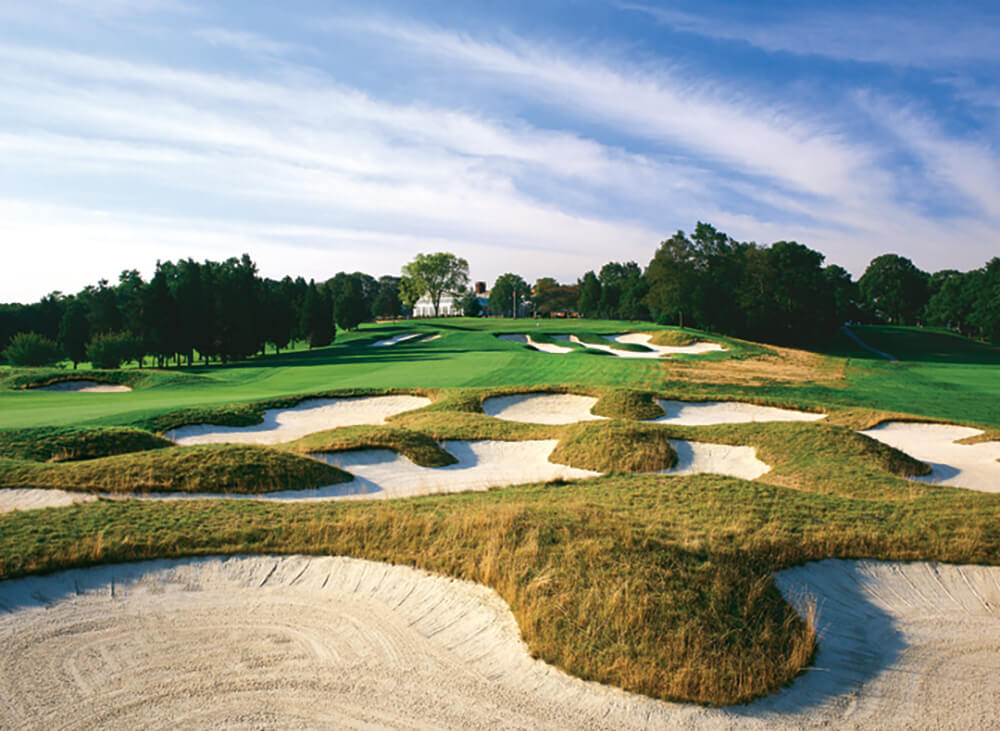 The future of municipal courses in America is a subject of great concern with course closures on pace to exceed openings for yet another year.
Many of the approximately 2,500 municipal golf facilities in the U.S. face an uncertain future despite making positive impacts with an often-conflicting responsibility—providing an affordable community recreation option while still turning a profit. Expenses such as water, labor, turf, and maintenance equipment continue to rise and the competition for limited local government resources have put pressure on public-sector golf operations. Compounding the problem is the larger budget crisis faced by local governments who are questioning more than ever whether it still makes sense to fund underperforming public facilities.
"We don't believe that making money is always the primary motivation that drives a municipality to offer golf as recreation for its residents," the National Golf Foundation stated in a 2019 report. "Community amenities created and/or operated by local governments commonly subsidize recreation, whether it is the county pool, adult basketball program, the local senior center, the tennis facility, and, yes, the local golf course. The lack of profitability at some municipal golf courses isn't surprising, and it also isn't representative of the overall health of the U.S. golf industry. The reality is that an estimated 67 percent of all public-agency golf facilities make enough revenue to cover all on-site expenses."
Municipal golf is the lifeblood of the industry, the feeder system that must thrive for the game to really grow. These oases of open space typically represent a customer base that looks like a diverse cross section of local residents of all ages and ethnic backgrounds. In the face of growing pressures to cut costs and reduce budget deficits at many municipalities, there's a grass-roots movement for private funding to impact public golf facilities. Never before have we seen so many efforts to counter years of "deferred maintenance" with out-of-the-box plans to renovate, restore, and flat out save some of America's beloved munis from neglect or possible extinction. And in many cases, some of the game's most prominent architects—Ben Crenshaw, Gil Hanse, Tom Doak, Rees Jones, and Tiger Woods—have attached their name and support to these efforts, including offering to do work gratis or at a significantly reduced fee.
A group of like-minded golfers formed National Links Trust, a non-profit with a mission to protect "affordability, accessibility, and engaging golf course architecture at municipal golf courses throughout the U.S." The advocacy group is working on submitting an RFP to the National Park Service for a long-term lease that focuses on three Washington, D.C. layouts: East Potomac, Langston, and Rock Creek. If NLT wins the bid, course architect Gil Hanse and partner Jim Wagner have agreed to handle the design work at Rock Creek with Tom Doak's Renaissance Design Co. overseeing the renovation of East Potomac. Both architects have agreed to waive their typical fees and golf developer Mike Keiser also has offered to contribute his resources to the project.
Keiser has also backed a fascinating project aimed to convert the 18-hole Jackson Park and nine-hole South Shore munis into a Tiger Woods-designed 18-hole layout on the western shores of Lake Michigan in Chicago. NBC/Golf Channel commentator Mark Rolfing along with local attorney Brian Hogan and golf industry veteran Craig Bowen is leading an initiative to revive Jackson Park in an ambitious project supported by the Western Golf Association that could host a PGA Tour stop some day in the shadow of Barack Obama's presidential library. (The Obama library is in the midst of a federal review process expected to conclude in the first quarter of 2020; the two aren't tied together, but it would make sense to undergo construction at the same time.) The project is expected to be funded almost entirely by private dollars. Hogan says they have surpassed $10 million in pledges and have a goal of raising $30 million.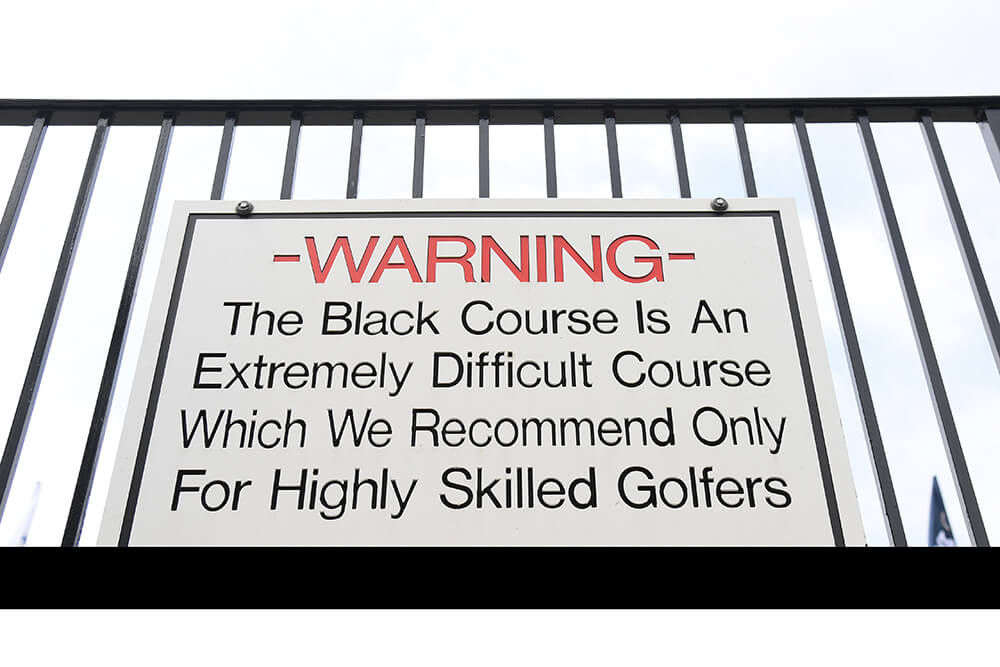 You could argue that the renewed commitment to muni golf kicked off nearly 20 years ago when the USGA and state of New York implemented a plan to rehabilitate Bethpage State Park's Black Course that led to its hosting of the 2002 U.S. Open.
"It really set a standard for public golf in our area," says Ed Brockner, executive director of The First Tee of Metropolitan New York.
Versions of the Bethpage model were replicated in select spots across the country including a successful public-private partnership to rehab Harding Park, host of the 2020 PGA Championship.
One of Brockner's shining examples of what a municipal golf course can provide to a community is Essex County Weequahic Park Golf Course set on a beautiful piece of rolling property in Newark.
"While the facility has undergone some restoration work, the investment in maintenance infrastructure has been the most important thing," Brockner says. "While not as sexy as new bunkers and greens, irrigation and drainage are what allow courses to produce quality conditions, use less resources, and open up more quickly after a storm. This allows these courses to be financially sustainable while maintaining affordability."
At Weequahic, this has allowed rounds over the past 12 years to more than double from less than 13,000 annually in 2007 to almost 30,000 in 2019, Brockner says. The facility is accessible, affordable, and enjoyable to players of all skill levels and backgrounds.
"As urban open space becomes more scarce, these muni courses must prove their value," Brockner says. "Combined with education/community programs like The First Tee and historic preservation/improvement efforts, munis can make this case as being an important, inclusive place open to all."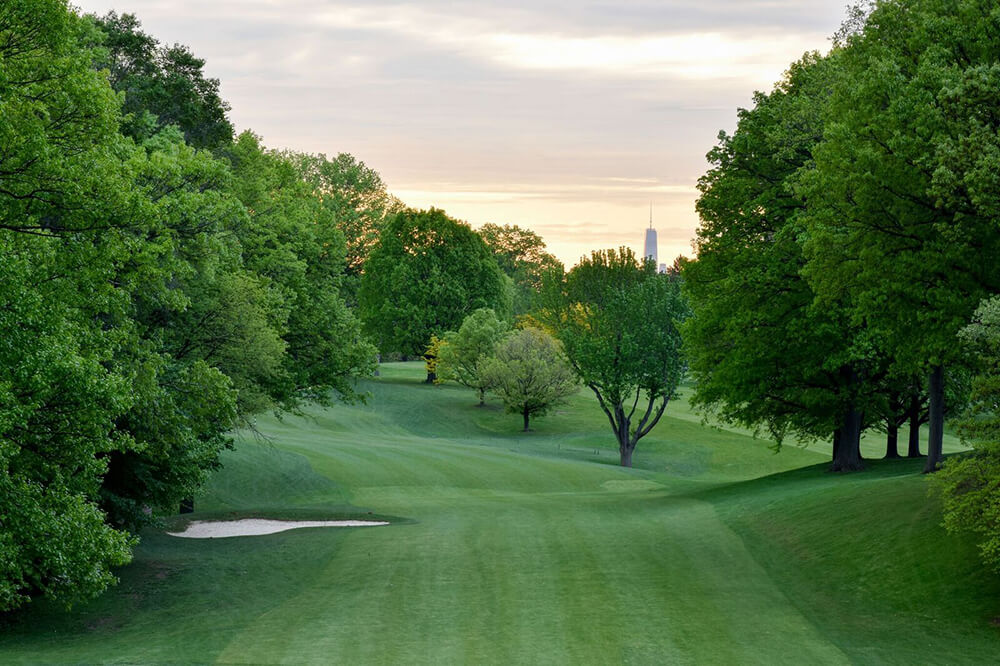 Similar stories are taking root across the country. Atlanta has revived Bobby Jones Golf Course into a reversible course by the late Bob Cupp and the San Francisco Golf Alliance, a group led by the indefatigable tag team of Robert Harris and Bo Links, defeated environmentalists in court and has saved Sharp Park, an Alister MacKenzie layout near San Francisco, from closing. Course advocates are raising around $12 million to restore Sharp Park to its original design and secure its long-term health with the help of architects Doak and Jay Blasi.
Sharp Park isn't Doak's only municipal project. Next fall, the PGA Tour's Houston Open will move into its new home at renovated Memorial Park. (Doak received an assist from four-time major winner Brooks Koepka.) The tournament is paving the way for Memorial Park's rebirth with an annual donation of $500,000 from the Astros Golf Foundation to the First Tee, and beginning in 2020, an annual contribution of $1 million to the City for the benefit of the Houston Parks and Recreation Department and Memorial Park Conservancy. It is positioned to be a model representation of what a municipal golf course can provide to a community. 
Meanwhile, the Bay Area, which already has a gem in the aforementioned TPC Harding Park, has poured money into a new South Course at Corica Park in Alameda, Calif., five minutes from the Oakland Airport with designer Reed Jones.
"It is exciting to see public entities like the National Parks Service and others now taking these facilities seriously," Brockner says. "When people talk about the game declining, I don't see it in these types of courses where proper investments are made. The public will always frequent courses that are well maintained and run, expertly designed, and conveniently located, and offered at an affordable price."
New concepts and previously tested models are being implemented as never before to reduce the list of endangered munis. It just might be the start of a muni renaissance in America.