In 2011, billionaire Phillip Anschutz achieved a lifetime dream when he purchased The Broadmoor, the sportsman's paradise on the southwestern edge of Colorado Springs and the longest-running consecutive recipient of AAA Five-Diamond and Forbes Five-Star honors.
"I started coming here when I was five," Anschutz told Forbes in 2016. "And when I was 10, I was sitting in the corner of the bar when I told my mother and father I was going to buy The Broadmoor."
He didn't stop there. In 2016, he assumed full ownership of Sea Island Resort, located midway between Jacksonville, Fla. and Savannah, Ga., on the picturesque corner of southern Georgia that is St. Simons Island.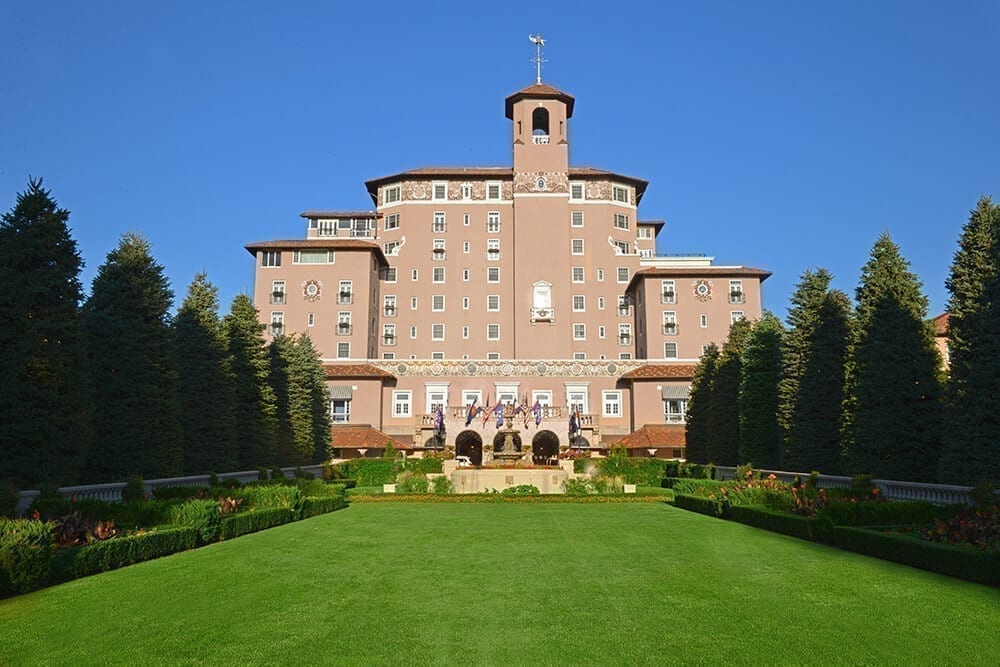 This year, The Broadmoor celebrated its 101st birthday while Sea Island turned 91. To keep these two iconic resorts relevant today as much as the day they opened their doors should be a Harvard Business School case study. Both have been transformed from historic to fresh and revitalized with ownership pumping millions into the destinations.
At Sea Island, the resort has added a putting course behind The Lodge, built a state-of-the-art learning center, new cottages reminiscent of the cabins at Augusta National, improved the practice facilities, and even added a swimming pool so guests no longer have to shuttle to the beach club at sister property The Cloister for fun in the sun.
These new amenities should shed the label that The Lodge is solely a golf destination and The Cloister as the place for couples and families.
Perhaps the biggest change is that Davis Love III and his brother, Mark, spearheaded a re-do of The Plantation Course. The layout will have its coming-out party of sorts as co-host of the PGA Tour's RSM Classic, held Nov. 21–24.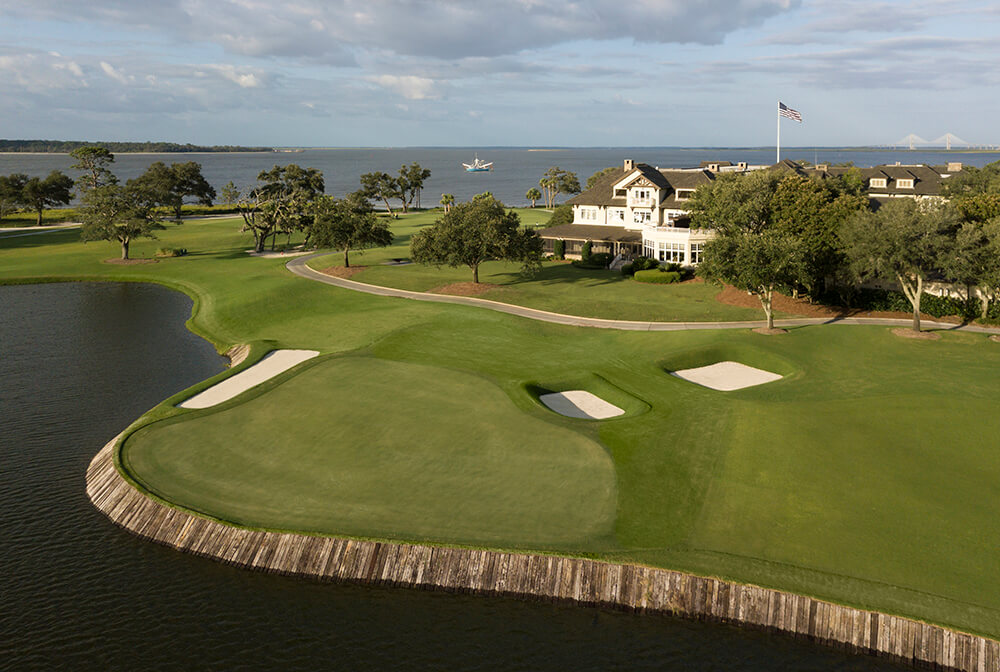 In short, these enhancements are way more than a fresh coat of paint. But these are the costs of doing business in a competitive landscape to attract new and repeat visitors who may be otherwise attracted to spend their vacation dollars on newer, trendier golf resorts.
The Broadmoor, led by president Jack Damioli, has duplicated this strategy, digging into deep pockets to maintain the property's high-end image. Anschutz reportedly invested $175 million into the destination at the gateway to the American West after the purchase and he isn't done yet. It is a reflection of the fact that tastes and expectations of the luxury traveler are ever-changing and goes back to the philosophy handed down by founder Spencer Penrose, who declared the Broadmoor will never be completed.
"Change is inevitable," Damioli says. "We've continued to evolve."
The main building of this 5,000-acre complex is bathed in terra cotta and features the old-world opulence of a marble staircase and fountain, hand-painted ceilings, and Italian tile. The lobby has been expanded by removing walls, providing a grand entry experience while maintaining and honoring all the historic elements guests expect. Rooms are spacious and the decor is agreeably old-fashioned while conveying a feeling of graceful luxury. There are 20 dining experiences in all, several of which have been updated, from a poolside cafe to Colorado's only Forbes Five-Star, AAA Five-Diamond restaurant.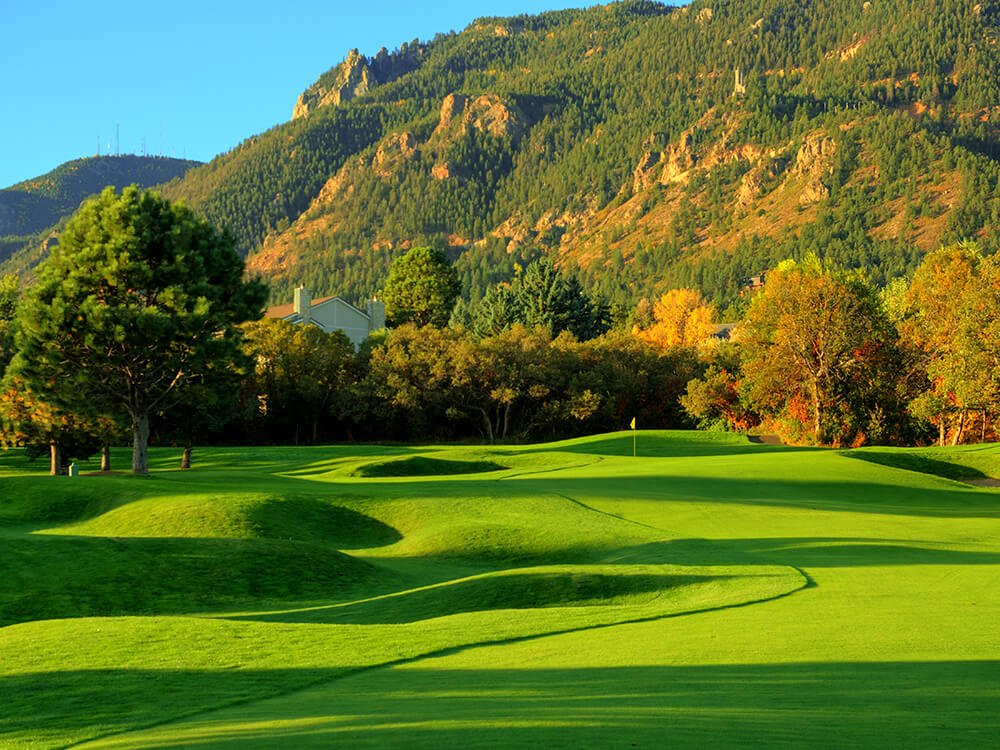 The Broadmoor features two championship courses and is home to 23 national championships and eight USGA championships. A classic mountain course set in the Cheyenne Mountain foothills, the East Course occupies the lower and flatter slopes on ground that laid witness to the first major championships for three players who would go on to earn spots among the greatest to play the game—Jack Nicklaus (1959 U.S. Amateur), Juli Inkster (1982 U.S. Women's Amateur), and Annika Sorenstam (1995 U.S. Women's Open). It has also hosted the 2008 and 2018 U.S. Senior Opens, and the 2011 U.S. Women's Open—it already has a return date booked for the 2025 U.S. Senior Open.
Donald Ross's trademarks—elevated greens, well-placed bunkering, doglegs built into the natural curvature of the land—are still ever-present. The Robert Trent Jones Sr.-designed West Course is a tad shorter and tighter with narrow fairways wandering between thickets of junipers, scrub oaks, and rocky outcroppings. It may look like a postcard, but it is every bit as formidable as the East.
The golf season may be short in Colorado Springs, but when the weather warms there's plenty of competition for a golfer's time. Summertime in the Rockies is consumed with fishing, biking, hiking, kayaking, whitewater rafting, camping, and whatever else you can pack into a day before running out of sunlight. The Broadmoor has it all, down to falconry, tomahawk throwing, and a variety of activities to immerse the guest in the Colorado lifestyle.
Other efforts to spruce up the property include a refresh on the award-winning spa and re-doing another 150 rooms this winter with new colors, furniture, and carpeting to get "a more residential feel," Damioli says. In addition, 110,000-square-feet of exhibition space and breakout rooms will open in the spring of 2020.
The ocean and mountain settings of these two resorts couldn't be more different, yet they share much in common, especially a culture of hospitality. The term Southern hospitality may not have originated at Sea Island Resort, but surely it is perfected there. The resort is a golfer's playground, where you can get world-class instruction, an expert club fitting, and Tour-caliber fitness training while staying in a setting reminiscent of an English country manor. And then there's the golf facilities. As Charles Howell III put it, if there's a prettier view from a driving range than Sea Island's, set along the Intracoastal Waterway, he hasn't seen it.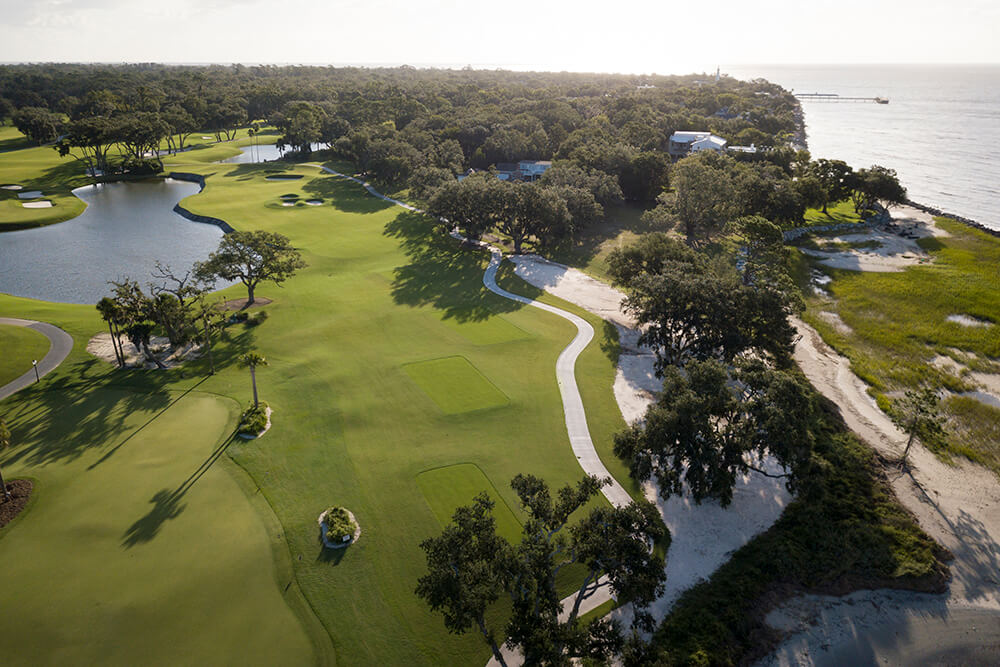 Over the past year, Sea Island has invested more than $30 million to enhance the golf experience, including the addition of the 17,000-square-foot Golf Performance Center, six "golf in, golf out" cottages, an 18-hole putting course, a pool and pool house, and an extended practice facility and short game area. This month, the resort is adding a new King Cottage ideal for golf groups, with four bedrooms and its own private hitting bays. It's all part of Anschutz's commitment to keep Sea Island synonymous with golf among the luxury traveler.
"He is slow to spend money," Love III says of Anschutz, who signed off on the construction of Plantation, "but when he decides to do it, he is all in. He doesn't do anything piecemeal."