No matter how or when you tune into this year's Masters, you're going to hear someone wax lyrical about the legacy of Robert Tyre Jones Jr.—Bobby Jones. Augusta National was his course—his dream realized in the Georgia pines. The course and club still bear his signature almost everywhere you look. And the way the Masters Tournament is conducted, with an almost anachronistic emphasis on decorum and a pronounced lack of commercialism, stands as testimony to the values Jones embraced during his lifetime.
But the Bobby Jones legacy extends well beyond the confines of the Augusta National property lines. Even today, almost 100 years after he won the first of his 13 major championships, Jones is still revered. His name still carries enormous weight, and licensing opportunities come to the Jones family regularly.
"We want to make sure that Bobby Jones's name does not become forgotten in the mists of time," says Bob Jones IV, an Atlanta-based psychologist who's one of Jones's six grandchildren. "So, in order to continue to tell the story of who this man was we needed to be a bit more strategic than just doing a lot of speeches and interviews. One of the ways that we thought we could best tell his story was by the proper selection of commercial partners."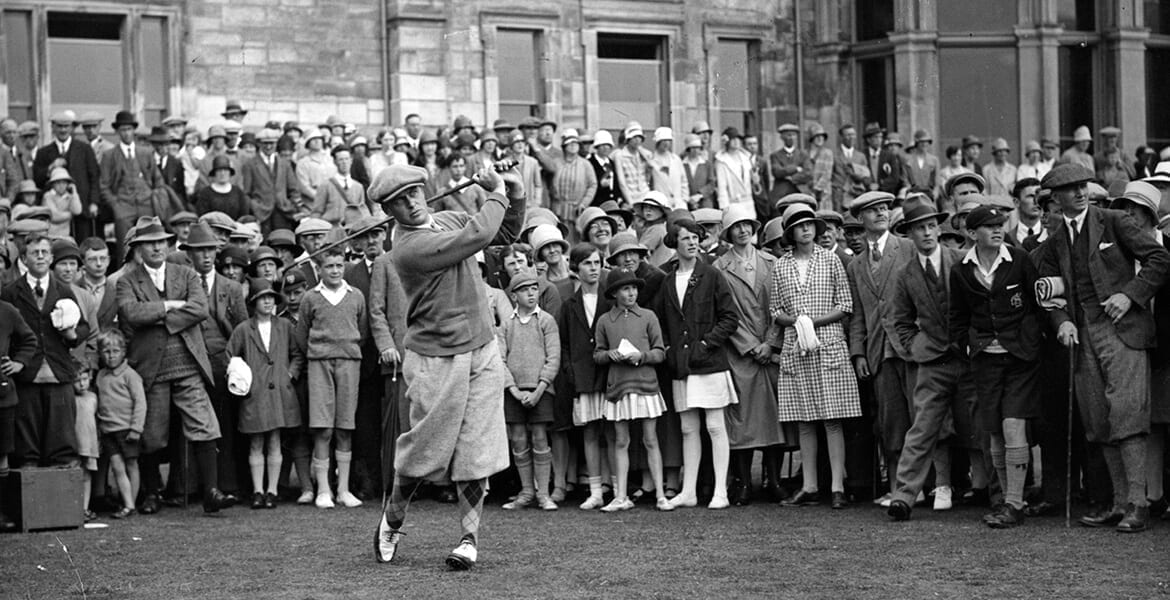 Bobby's heirs choose those partners carefully, because there's something that distinguishes these product affiliations from your average celebrity product endorsement: altruism.
Bobby Jones suffered from the debilitating effects of syringomyelia, a degenerative spinal condition, from around the age of 30 right up until his death in 1971. The disease crippled him for most of the second half of his life, taking away not just his ability to play golf, but to walk. He lived with chronic pain. There was no cure for the disease in Jones's day—and there still isn't. Which is why the Jones family decided to team up with the Chiari & Syringomyelia Foundation, lend the organization Bobby's name, and work together to raise awareness and find a cure for Chiari Malformation, syringomyelia, and related diseases.
"The legendary name Bobby Jones brings a personal story to Chiari & syringomyelia, disorders that are relatively unknown and 'hard to say, harder to cure,'" says Mary Poppe who oversees Events and Programs for the Bobby Jones Chiari & Syringomyelia Foundation (BJCSF). "The Jones Family has been instrumental in generating awareness to the golf community about the incredible medical accomplishments of Bobby Jones CSF, whose mission is to educate and support the over 3 million families while we work with over 45 major medical institutions to find the cure."
"When you have a family member who has a condition like syringomyelia or Chiari Malformation, it's really easy to start feeling like the Lone Ranger because nobody really knows what that's like," adds Jones IV. "It can be very lonely. So our whole family is really excited to be a part of CSF. We just love those people—partially because we're one of them."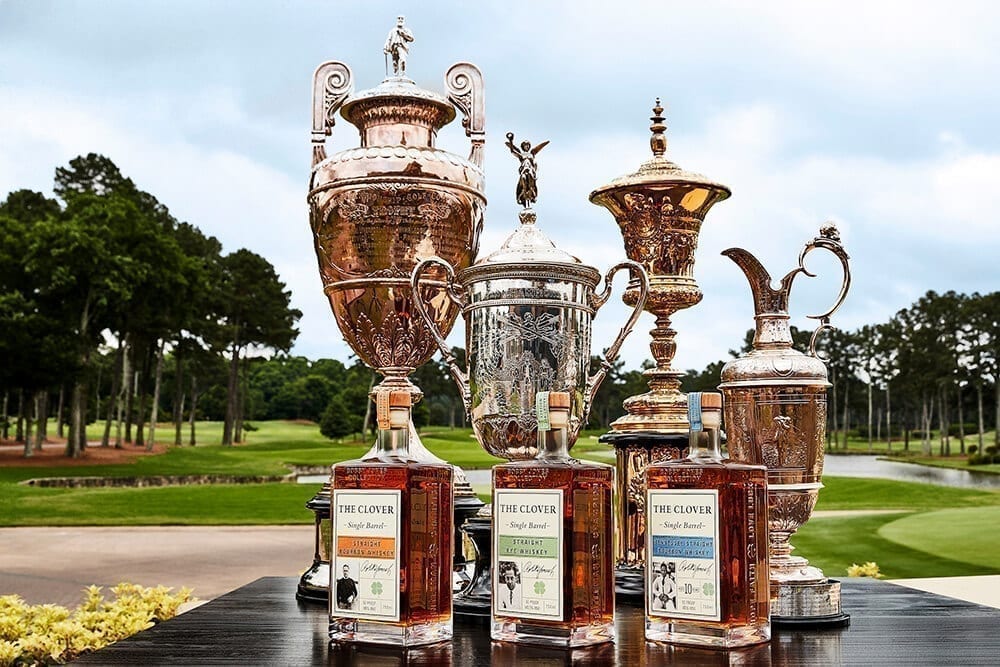 Every Bobby Jones product benefits the BJCSF, a 501c3 charity dedicated to raising awareness and finding a cure for these diseases, which affect millions of Americans but don't receive the attention—or funding—that many other causes do. Among the companies and products that bear Jones's name today are Bobby Jones Apparel, Bobby Jones Links (a golf course development company), Golf Links to the Past Collectibles, and The Clover—a line of super-premium, single-barrel whiskies named for the four-leaf clover medallion that Jones, born on St. Patrick's Day, had been given by his mother and carried throughout his life.
"The Clover whiskey was developed in partnership with the Jones family to support their mission to sustain Bobby's legacy," says Joe Michalek, President and CEO of Piedmont Distillers, which created and markets the brand. "Aligning our brand story with Bobby Jones's values and with his legacy as a gentleman and a champion, was a perfect fit. Bobby Jones was someone who not only often enjoyed three fingers of whiskey after he finished a round, he was a champion—and someone who pursued excellence in everything he did."
Jones's name also graces a golf course in the Atlanta area—the Bobby Jones Golf Course. The course originally opened in 1932, but over the years it had deteriorated and eventually got to the point where it no longer served to properly honor one of the most iconic names in golf history. With help from the Jones family and a world of supporters, that course recently underwent a complete transformation. Benefactors raised $23 million and created a reversible golf course (designed by Bob Cupp), extensive practice facilities, and programming designed to grow the game—with a special emphasis on juniors and adaptive golf. The facility will also host the Georgia Golf Hall of Fame, Georgia State Golf Association, and the Georgia Section of the PGA of America, which only seems fitting. Bobby Jones was Georgia golf, and he still is.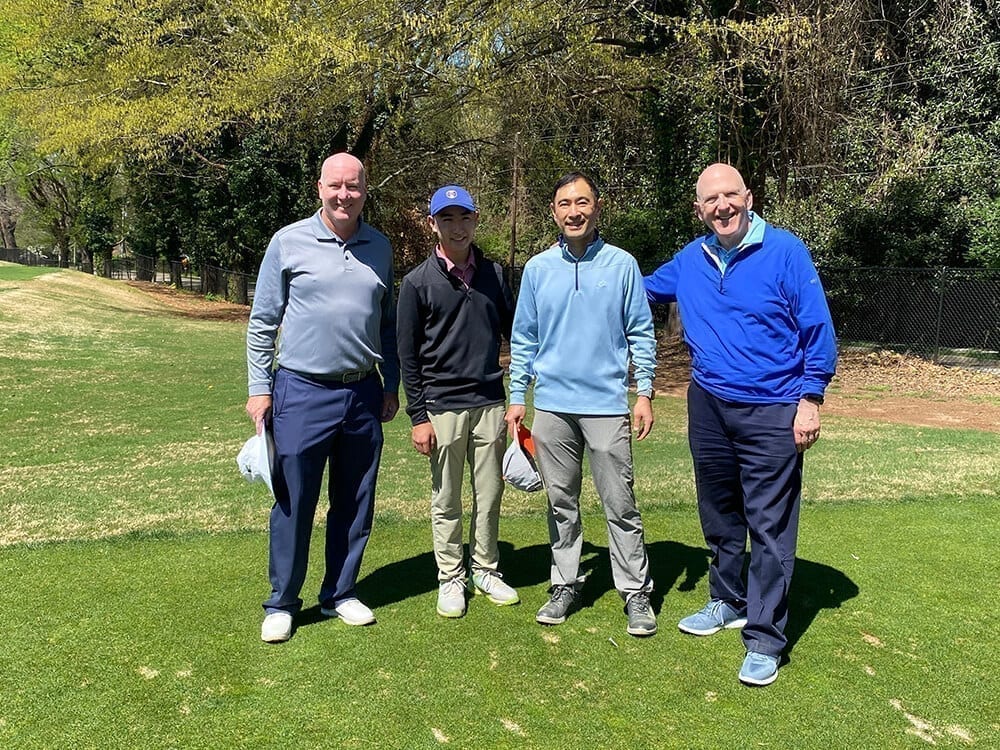 In March, Atlanta's venerated East Lake Golf Club played host to the Bobby Jones Classic—a hugely successful fundraiser for the BJCSF that the charity couldn't host in 2020 because of the pandemic. In October, a second event will be held—this time at Winged Foot, where Jones won his third U.S. Open in 1929. No doubt that event, like everything else that bears the Jones name, will prove to be a winner.
"We are the last generation that will actually be able to say that we knew our grandfather," Jones IV says. "We knew who he was and what his values were. And we like to think that we carry those values on."
What's your favorite Bobby Jones story?