When golfers think of Augusta, their first thought probably isn't Michigan. But due west of Detroit and Ann Arbor, midway between Battle Creek and Kalamazoo, lies one of the largest, yet unheralded golf resorts in the country: Gull Lake View Golf Resort.
The property is family-owned, now in the fourth generation of the Scott family, and boasts six courses, the newest of which is the acclaimed Stoatin Brae from Michigan native Tom Doak's Renaissance Golf Design. With 108 holes spread across a 12-mile radius in and around Augusta, Mich., Gull Lake View is among the five biggest golf facilities in the U.S., offering more holes than Bandon Dunes, PGA National, or Pebble Beach Resorts.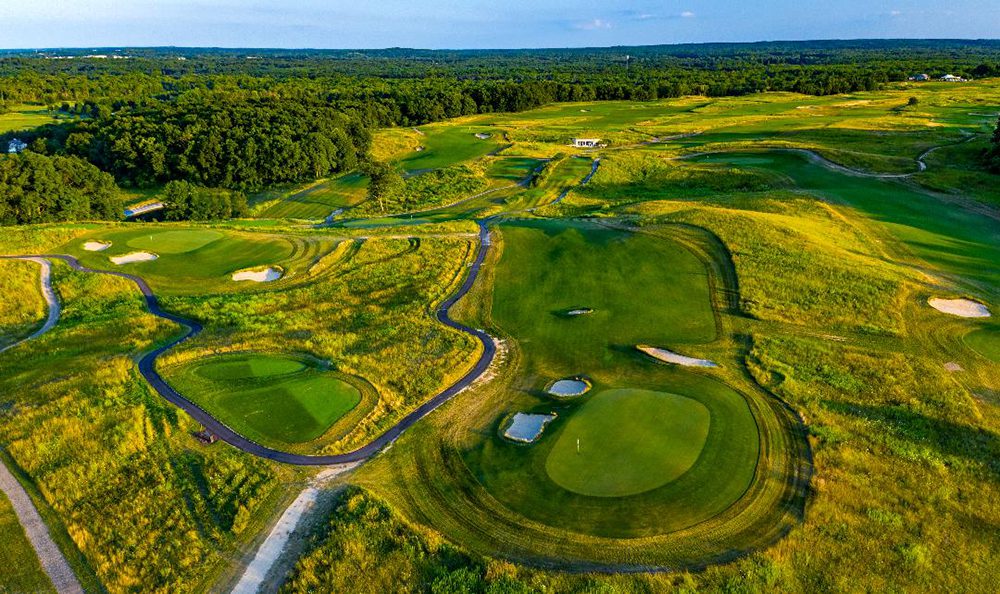 While none of the courses are on the ocean or have hosted a major championship, Gull Lake View boasts fun and varied golf options, simple-yet-charming lodging, and a variety of dining options. There's often significant focus on luxury golf destinations, and rightfully so, but Gull Lake View is one of the ultimate unsung resort destinations in the game—one that has a devoted core of repeat regional visitors and now draws golfers from almost every U.S. state as well as Canada.
"Gull Lake has always been your family resort that's all about golf, and value, too," says Vice President and PGA Professional Bill Johnson, who has been at the property for 32 years. "We're not these $250, $300 per 18 golf courses. We're a value resort that has great golf for a great price. You can play Stoatin Brae for under $100 and that's the way we want it. We don't want golf to be unaffordable or not available to anyone who wants to play it."
Gull Lake View was the vision of Darl Scott, a former superintendent at Gull Lake Country Club and one-time owner of the Gull Lake Motel. Scott and his wife, Letha, sold the motel to build their first course, the West, which opened in 1965. They were the first generation of the Scott family involved with the property and Darl teamed with his son, Charlie, to create the East course 10 years later after purchasing land across the street.
Wanting a comfortable place for people to stay and play, the Scotts soon added about 24 two-bedroom, two-bathroom fairway villas, with kitchens, living areas, and patios intended to accommodate groups of four golfers.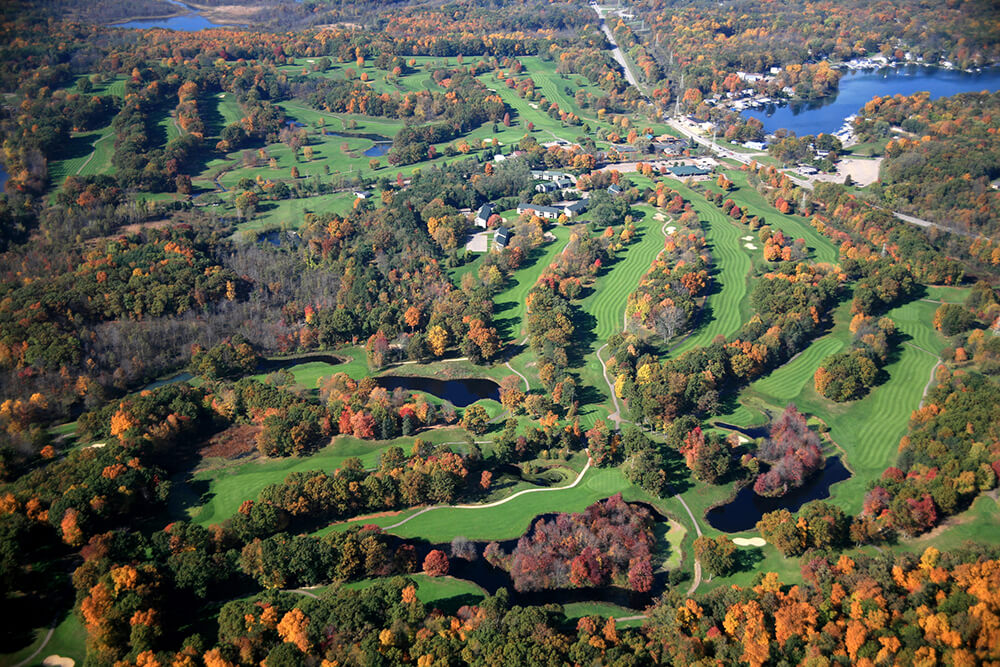 Three miles down the highway from the original two courses, Stonehedge South was built on rolling countryside and opened in 1988. That same year, the Scott family acquired Bedford Valley, a former country club that's hosted numerous state tournaments. Gull Lake View's fifth course, Stonehedge North, would open in 1995 on a forested piece of land with formidable elevation changes.
Today, the majority of Gull Lake View's guests come from Detroit, Chicago, Illinois, Toledo, Cincinnati, and into Wisconsin and Canada.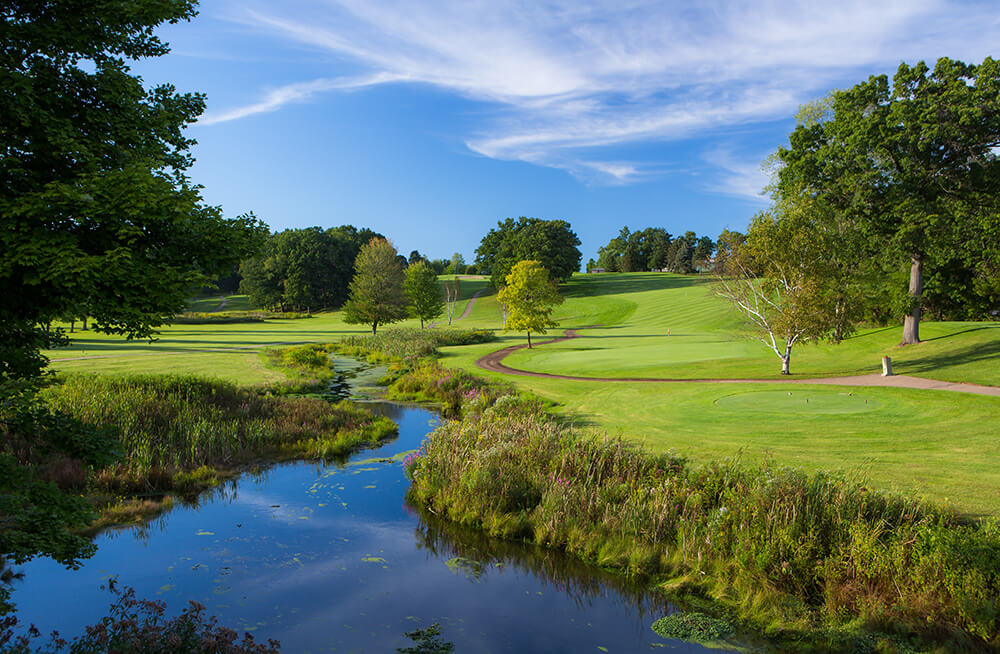 But it was the opening of Stoatin Brae in 2016 that started to change the perception of Gull Lake View as more than a regional destination. Sitting atop a treeless bluff on one of the highest points in Kalamazoo County, Stoatin Brae boasts sweeping panoramic views of the surrounding area and features Scottish-style playing characteristics that complement the resort's parkland courses. The layout, built by four of Doak's senior designers at the time (Eric Iverson, Brian Schneider, Don Placek, and Brian Slawnik) is designed to play firm and fast, with creative green sites and the ever-changing winds an integral element.
"The market is pushing out for us, mainly because of Stoatin Brae," says Johnson. "We're always going to be a drivable resort for most of our customers because we're right in the middle of the Detroit, Chicago, Indianapolis market. It only takes them two to four hours to get here. It's the same thing with Canada and certainly Northern Michigan comes down. But we're getting more and more New Yorkers and Californians coming in, too.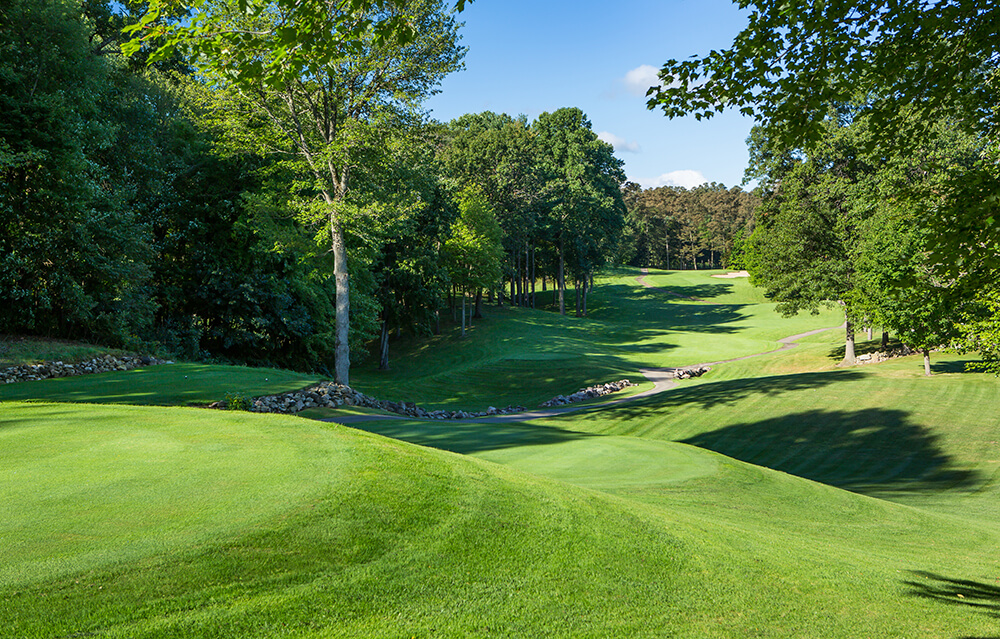 "They want to see the product of Stoatin Brae, but then they realize we have so much more to offer and our golf courses are all unique in their own way," he adds. "We've got a little bit of everything for everybody."
The Scott family has owned and operated the resort for more than a half-century, so it's not surprising there's a welcoming, comfortable vibe at Gull Lake View's main property, which has expanded to 67 lodging options—both condo-style villas and cottages. It's why many customers return for the same weekend every year. And while boating or fishing on the lake is always an option, Gull Lake View is typically all about the golf. In fact, many guests won't even play the same hole twice during their stay.
Have you been to Gull Lake View Golf Resort? Tell us about your experience in the comment section.