As we get closer to the end of the golf season in many parts of the world, thankfully some of the biggest brands in the sport have gear that can help you extend your season—no matter where you live.
From base layers to vests, pants, and pullovers, just because the temperatures are dropping that doesn't mean you can't keep trying to get your score to drop, too.
Here are a couple of the best options for you.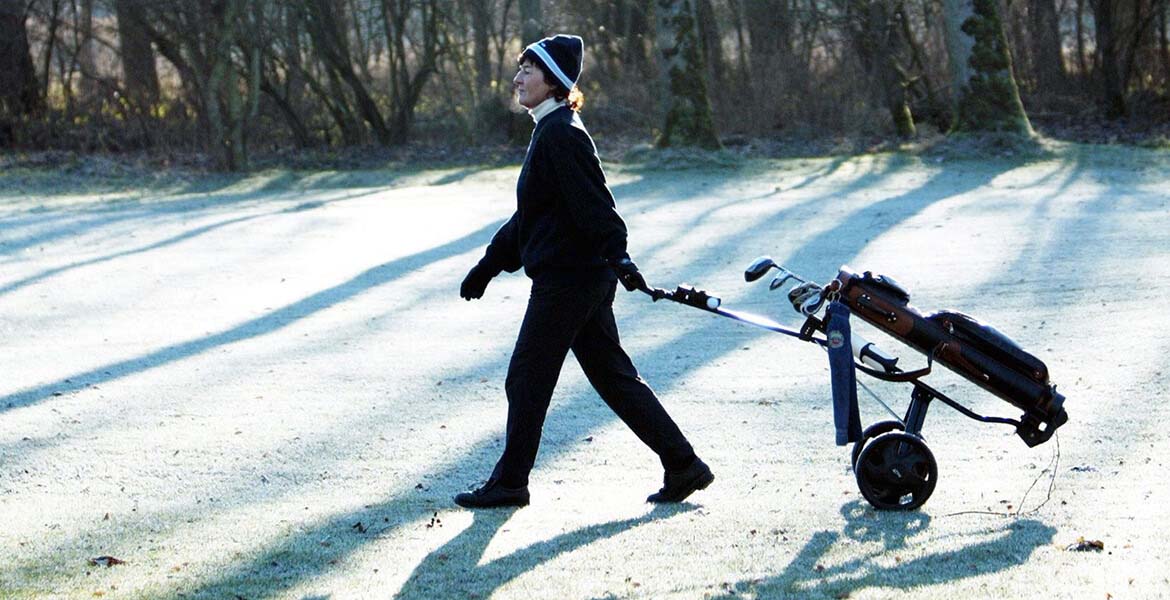 VESTS
Vest season is the best season. The most versatile unit in a golfer's closet has got to be a vest, keeping one's midsection warm during the cool mornings or late afternoon rounds, but also easy enough to remove if the temperature starts creeping up during midday.
Dunning: Thermal Vest: Core to the Dunning collection since the brand's beginning, the four-way stretch unit has unique moisture management properties for superior breathability and functionality. Available in two colors—$79
View this post on Instagram
Nike: Reversible Synthetic-Fill Golf Vest: The Nike Vest has two sides perfect for any golf condition late in the season. With a water-repellent layer that has a soft side or a quilted smooth side, this all-weather vest comes in three colors and will keep you warm and dry—$110
PULLOVERS
The quarter-zip is the perfect piece for golfers on and off the course. While golf course fashion has evolved (think camouflage patterns or hoodies) something can be said for a clean basic as well. You can fill your closet with these items that move seamlessly from the 18th hole to your scheduled post-round Zoom call.
Puma: Sherpa Golf 1/4 Zip: This is a great cold weather fleece piece with four-way stretch that's built for performance. From the driving range to the airplane, this style is a perfect hybrid and comes in five colors—$120
Lindeberg: Jo Seamless Mid Layer: This quarter-zip from one of the most iconic names in European fashion is soft and knitted in one piece to increase comfort—hence its "seamless" moniker. It's also moisture-wicking and has ventilated areas under the arm and at the back for enhanced airflow. Available in navy and Egyptian blue—$165
View this post on Instagram
adidas: COLD.RDY Hoodie: Pushing the boundary on on-course fashion, the COLD.RDY hoodie ("cold ready") from adidas holds in heat and stands up to wind and water. The stretchy build allows golfers to swing freely, despite the cold—$80
JACKETS
How do you manage to keep playing even when the weather turns, well, nasty? You just have to be prepared, and thankfully there are some brands that are charged only with developing the best outerwear gear in the world for whipping rain and high winds.
Galvin Green: Archie: A longtime supplier of waterproofs for the Ryder Cup, Galvin Green offers a full-zip jacket designed with stretch fabric allowing golfers to swing freely. The Archie is 100 percent fully seam-sealed, waterproof, and windproof and comes in three colors—$699
FootJoy: HydroLite Rain Jacket: The HydroLite jacket is the clothing line's lightest garment ever produced. A 100 percent waterproof shell offers extreme comfort blending lightweight fabrics with a bonded liner. The look comes complete with a scorecard pocket and waterproof zipper and is available in 10 different color options—$190 
PANTS
When it's time for most of the golfing world to put away the shorts, one's pants need to check a couple of key boxes—breathable yet warm, comfortable, and stretchy in order to move as the human body goes through the golf swing.
Lululemon: ABC Pant: The acronym stands for something borderline inappropriate, but the pant from the most notable athleisure line in the world is definitely fit for the fairways. The polyester material is flexible, wrinkle resistant, and exceptionally comfortable. Zipper pockets offer safe and secure storage for valuables. Pick from 10 different colors—$128
FootJoy: Performance Tour Pants: The professional player's pant from FootJoy is a golf wardrobe staple. Boasting flat-front styling and two side pockets, this style has a stretchable waistband and fabric that avoids shrinking or wrinkling. Truly an all-day option built for comfort and a total range of motion with eight different color varieties—$115
View this post on Instagram
HATS
While sun coverage may not be as important through the fall, keeping your head warm will be.
PING: Camelback Knit Beanie: This stylish ski cap features mountain gradations on a wide one-size-fits-all headband. Its 100 percent acrylic knit is both comfortable and breathable. Impress your playing partners with your fashion sense in plum or slate—$25
Ralph Lauren: Signature Pony Wool-Blend Hat: Perhaps the most timeless of winter hat designs comes from Ralph Lauren. This particular beanie available in three colors is made from an extra fine merino wool blend and is marked with the signature polo player on horseback. The merino wool gloves make a perfect match between shots—$48