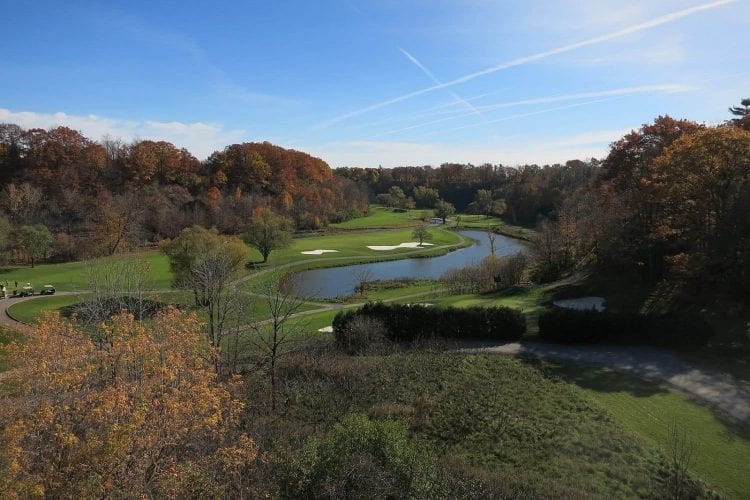 With the Canadian Open getting underway today, let's take a trip down memory lane to a simpler time, before social media and smart phones.
The year was 2000 and Tiger Woods was in the midst of one of the most dominant seasons in professional golf history. He had already won eight times that season heading into the Bell Canadian Open, including dominant, record setting wins at the U.S. Open and Open Championship, and PGA Championship.
Looking for his ninth win of the season, and a shot at the North American Slam and Triple Crown, Tiger found himself in a Sunday showdown with Grant Waite.
Woods stepped on to the 18th tee at Glen Abbey with a narrow lead over Waite. He proceeded to hit his tee shot into the bunker on the 508 yard par 5. With Waite on in two and looking at a potential eagle to force a playoff, Tiger Woods hit arguably one of the greatest shots in history from that bunker:
Tiger went on to get up and down for a birdie and win his ninth tournament of the season. That was the only win for Woods at the Canadian Open. He played the event again the following year, then stopped playing in the event after the 2001 season.