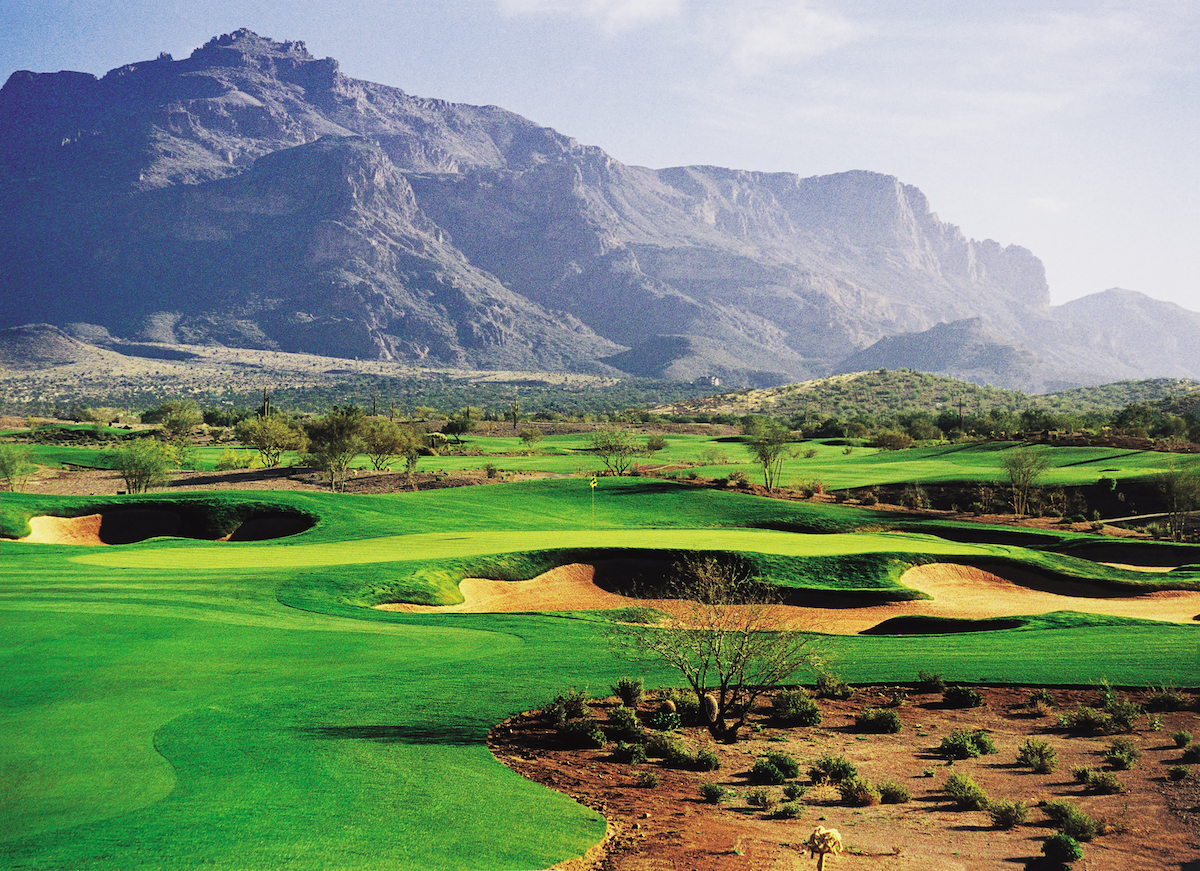 When the recession hit a few years back, Superstition Mountain – located in the less populated, more open area east of Phoenix – opened its two dramatic Nicklaus-designed courses to outside play.
With the economy improved, the club has returned to private status, and the future is looking bright. "There's been a big jump in member pride," says membership director Marian McGill. "The members are so excited, they're getting friends and family to come, look, and buy in, too."
About 100 undeveloped lots and some existing homes are currently available in the 878-acre, 630-homesite community, which sits close to the magnificent mountain that gives the club its name (and is the reputed site of the infamous Lost Dutchman Mine). As the club fills up, it's likely the number of golf members will be capped and the 50,000-square-foot, Tuscan-style clubhouse, which is already the center of activity with a restaurant and bar, golf shop, fitness center, pool, and tennis facilities, will be renovated and expanded.